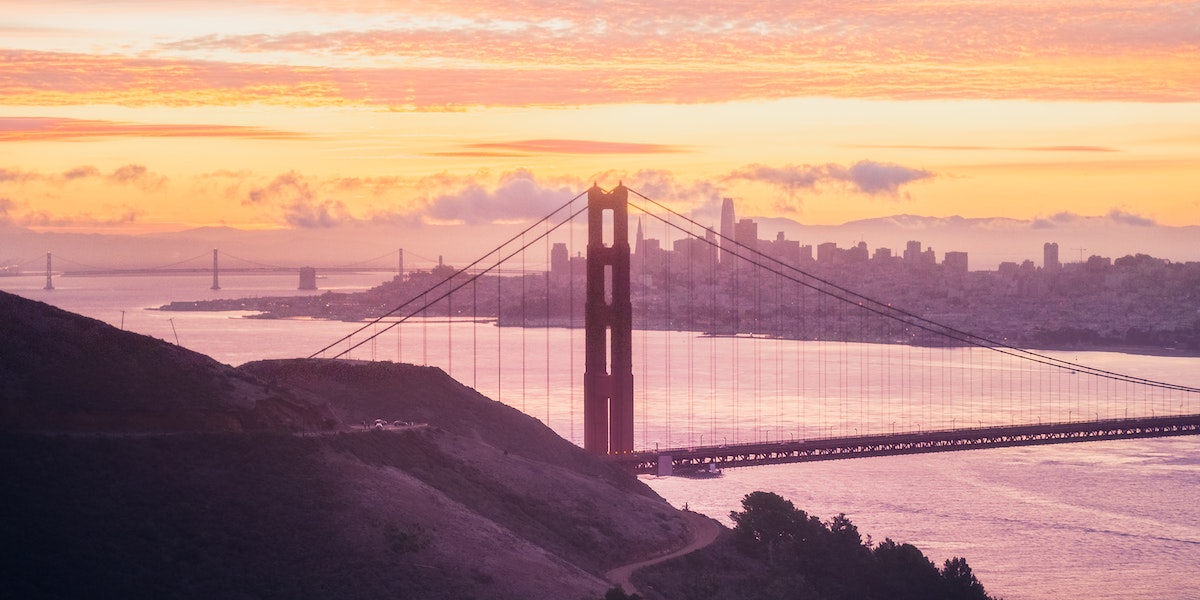 Today, the global fertility market is a multi-million dollar market that is predicted to hit around US$47.9 billion by 2030, yet remains severely underserved with experts' estimates suggesting that more than 90% of couples in need of infertility treatment are going without care.  INVO Bioscience, Inc. (Nasdaq: INVO), a commercial-stage fertility company, is dedicated to expanding the assisted reproductive technology ("ART") marketplace by making fertility care accessible and inclusive to people around the world. Their flagship product is INVOcell®, a revolutionary medical device (pictured below) that allows fertilization and early embryo development to take place in vivo within the woman's body. This treatment solution is the world's first intravaginal culture technique for the incubation of oocytes and sperm during fertilization and early embryo development. This technique, designated as "IVC", provides patients a more natural, intimate, and more affordable experience in comparison to other ART treatments. INVO believes that the IVC procedure can deliver comparable results at a fraction of the cost of traditional in vitro fertilization ("IVF") and is a significantly more effective treatment than intrauterine insemination ("IUI"). Their commercialization strategy is currently focused on the opening of dedicated "INVO Centers" offering the INVOcell® and IVC procedure (with three centers in North America now operational), continuing to distribute and sell their technology solution into existing fertility clinics, & is now actively seeking to acquire accretive acquisitions of established fertility clinics in the U.S.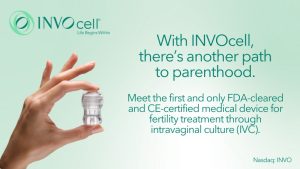 ---
PROGRESS REPORTED
On Monday, August 15th, INVO Bioscience ("INVO") announced their financial results for the second quarter ended June 30, 2022 and provided a business update.
INVO highlighted the following progress:
Existing INVO Centers experienced a 20% increase in patient inquiries and consultations compared to the first quarter of 2022, as key activities continue to build.
Progressing toward planned openings of additional INVO Centers in Tampa, Florida, Kansas City, Kansas, and the San Francisco Bay Area.
In May 2022, signed an exclusive distribution agreement with Onesky Holdings Limited ("Onesky") for mainland China (excludes Hong Kong, Macau and Taiwan). Onesky will be responsible for registering the product in the country, and upon government approval, will be obligated to purchase minimum quantities of INVOcell totaling approximately $14 million over the subsequent five-year term.
Increased U.S.-based expansion opportunities post-Ferring, including both greenfield INVO Centers and potential acquisitions of established fertility clinics.
INVO management held a conference call on Monday, August 15, 2022, at 4:30 pm ET to review their results and updates. A teleconference replay of the call will be available through August 22, 2022, at (877) 344-7529 or (412) 317-0088, confirmation # 2909191. A webcast replay will be available in the Investor Relations section of the Company's website at https://www.invobioscience.com/investors/ for 90 days.
---
ACCRETIVE ACQUISITION STRATEGY INITIATED
INVO has announced its intention to opportunistically pursue acquisitions of established fertility clinics in the U.S. (Approx. +460 clinics operate in the U.S.) to complement its existing strategy of opening new INVO Centers and to accelerate growth. Since regaining control of INVOcell's distribution in the U.S. earlier in 2022, INVO has engaged with over one hundred domestic IVF clinics. These interactions have reportedly yielded renewed interest in the adoption of INVOcell and the IVC procedure in existing clinics, led to new INVO Center partnership discussions and generated potential acquisition opportunities. INVO reported this week that a growing number of like-minded physicians that share INVO's mission to democratize fertility care are now in discussions with the Company to join forces in expanding access to treatment.
INVO believes that acquisitions represent a logical extension of the Company's strategy, as INVO looks to integrate profitable businesses run by established and successful physicians. Furthermore, acquisitions would allow INVO the opportunity to fully implement INVOcell and the IVC procedure within an acquired IVF center, which, in turn, would help to support the Company's distribution business.
In the pursuit of an acquisition strategy, INVO is entertaining potential acquisitions and recently signed a non-binding letter for one specific opportunity. INVO and the key principals are working to consummate the acquisition and are developing a plan to incorporate INVOcell and the IVC procedure into the clinic's existing operations with a goal of further growing revenue and earnings. Such implementation is not expected to require significant investment since IVC procedures can be added without additional equipment, space and/or human resources.
***INVO also has executed a non-binding letter of intent with a lender to provide non-dilutive funding payable to close the transaction.
"During the last few months, we have focused on driving improved operational performance at our existing INVO Centers and advancing the opening of new locations, while simultaneously exploring acquisition opportunities that would help add immediate and significant scale to our overall operations and accelerate our path to profitability.
In our existing clinics, we continue to see growing volume in patient inquiries and consultations, a leading indicator of future IVC cycles. Based on current cycle expectations, we are anticipating third quarter clinic revenue to increase significantly compared to our second quarter results.
We are actively working within our U.S. distribution business and with international partners to enhance end-market awareness and to obtain necessary regulatory approval in key markets, such as China.
On the acquisition front, we are excited by the prospect of bringing one or more established and profitable fertility centers into our operations. The practitioners we are in discussion with share our vision of leveraging the INVOcell solution to expand access to fertility and agree with our position that IVF and IVC are complementary to one another."
– – Steve Shum, CEO of INVO Bioscience (NASDAQ: INVO).
---
INSIDERS ARE BUYING INVO
A number of Form 4's were filed on SEC.gov on June 3 2022 that confirmed that 8 insiders recently purchased shares of INVO Bioscience (INVO) at $.95/share. The insiders included the CEO, COO & the CFO and 5 board members. 
---
INVO'S STOCK

INVO Bioscience's Nasdaq listed stock trades under the ticker 'INVO' & closed trading on Tuesday trading at $1.04/share nad has been on an upswing over the last month.  The 52- week trading range for INVO is $.63 – $4.28. Approximately 12.2M shares are issued and outstanding, so the company is considered a low float stock by most standards. 
---
SUCCESS
INVOcell success rates are comparable to IVF and substantially higher than IUI. The efficiencies created by using INVOcell help to bring costs down for patients. Reduced lab supplies and resources reduce the overall fees for many families—and lower barriers to care for many more.
---