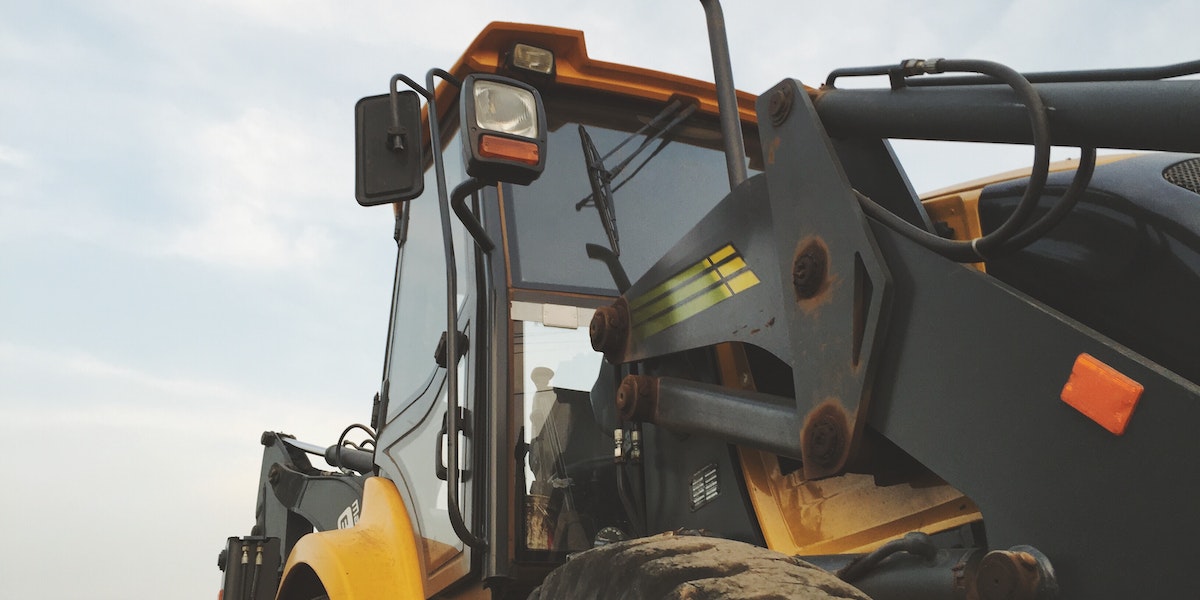 Reportedly, Caterpillar, Inc. (CAT) is unveiling a leadership transition as George Moubayed, presently the Senior Vice President of the Enterprise Strategy Division, is slated to assume the role of Chief Sustainability and Strategy Officer, effective January 1, 2024. In this capacity, Moubayed will be taking over from the retiring Chief Sustainability Officer, Lou Balmer-Millar, who has provided over twenty years of dedicated service. Notably, in his new position as Chief Sustainability Officer, George Moubayed will report directly to Chairman and CEO Jim Umpleby.
Over a career spanning more than 25 years at Caterpillar, George Moubayed has held various leadership positions. Before assuming his current role in the Enterprise Strategy Division, he served as the Vice President and General Manager of Load and Haul Products for Resource Industries. In the past, he also held the position of Vice President for Aftermarket Solutions within the same segment. George Moubayed earned his bachelor's degree in engineering from McGill University in Montreal, Canada.
Dow 30 Component Caterpillar, Inc. (CAT) is the world's chief manufacturer of diesel and natural gas engines, construction and mining equipment, industrial gas turbines, and diesel-electric locomotives. Caterpillar, Inc. also works to make sustainable progress possible and contributes to driving positive change on every continent. To learn more about Caterpillar, Inc. (CAT) and to continue to track its progress please visit the Vista Partners Caterpillar, Inc. Coverage Page.

Stay Informed! Stay Competitive! Please join us at Vista Partners, receive our FREE email updates throughout the week, and view our exclusive content and research.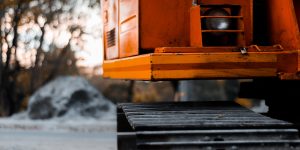 ---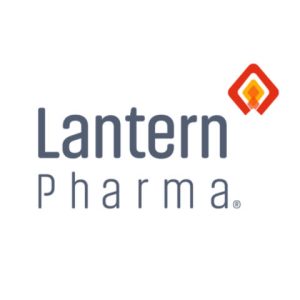 Lantern (LTRN), closed at $3.36, +1.20% & has moved up to $3.46, +2.98% in the aftermarket. Lantern is an Artificial Intelligence (AI) firm that is transforming the cost, pace, and timeline of oncology drug discovery and development and specifically is developing targeted and transformative cancer therapies using its proprietary RADR® AI and machine learning ("ML") platform with multiple clinical stage drug programs.
Lantern management will be presenting at the ThinkEquity Conference on Thursday, October 19, 2023, at the Mandarin Oriental in New York, NY. Lantern Pharma is scheduled to present at the conference at 1:30 p.m. ET on October 19. Webcast Link: https://wsw.com/webcast/tep24/ltrn/1699040.
On Oct. 3, Lantern announced that in vivo data highlighting the enhanced efficacy of Lantern's drug candidate LP-184 in glioblastoma (GBM) were published in Clinical Cancer Research, a journal of the American Association for Cancer Research. LP-184 is a unique small molecule with low nanomolar activity and favorable CNS penetration. LP-184 utilizes its powerful mechanism of action, known as synthetic lethality, to exploit common vulnerabilities in solid tumor and CNS cancers with DNA damage repair (DDR) deficiencies. In addition, Lantern's AI platform, RADR®, has highlighted overlapping gene dependency profiles between GBM tumorigenesis and sensitivity to LP-184, such as EGFR activation pathways. The article, entitled "Preclinical Efficacy of LP-184, a Tumor Site Activated Synthetic Lethal Therapeutic, in Glioblastoma" can be accessed here.
"The data highlighted in Clinical Cancer Research solidify LP-184 as a promising therapeutic for GBM, with LP-184 having inhibited the viability and growth of multiple GBM models including temozolomide-resistant and MGMT-expressing cells," stated Panna Sharma, Lantern's President and CEO.
"The rapid advancement of LP-184 into a first-in-human Phase 1 trial provides strong validation of the power of our AI-enabled approach to drug development. This approach is about more than just developing new treatments, it's about making them more targeted, more effective, and ultimately doing all of this more efficiently. This publication demonstrates our ability to deliver on these aspirations and introduce new therapeutic programs in areas where there is significant unmet patient need."
On September 25, Lantern announced the dosing of the first patient in the Phase 1 clinical trial evaluating Lantern's investigational new drug LP-184 in patients with advanced solid tumors. LP-184 is being studied in a first-in-human Phase 1 clinical trial, having been developed with guidance from Lantern's AI Platform, RADR®, as a potential therapy for a wide range of advanced solid tumors. LP-184 is one of two molecules in Lantern's synthetic-lethal franchise that has been shown to have anti-cancer activity in tumors with DNA damage repair deficiency. Lantern estimates that LP-184 has a global aggregate market potential of approximately $11-13 billion, consisting of $6-7 billion for solid tumors and $5-6 billion for CNS cancers. To learn more click here.
On September 18, Lantern announced that the United States Food and Drug Administration (FDA) has cleared the investigational new drug (IND) application for LP-284. LP-284 is being developed for the treatment of relapsed or refractory non-Hodgkin's lymphoma (NHL), including mantle cell lymphoma (MCL) and double hit lymphoma (DHL) and other high-grade B-cell lymphomas (HGBL). Lantern expects to commence enrollment of patients for the first-in-human Phase 1 trial for LP-284 during the fourth quarter of 2023. Lantern estimates that LP-284 can have the potential to improve outcomes for 40,000 to 80,000 patients with blood cancers annually, with a global annual market potential of $4 Billion USD.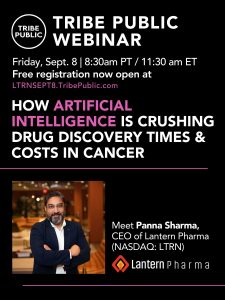 On September 8, Lantern's Chief Executive Officer, Panna Sharma, delivered a presentation titled
"How Artificial Intelligence Is Crushing Drug Discovery Times & Costs In Cancer"
 at a Tribe Public CEO Presentation and Q&A Event. The Event video is now published at the
Tribe Public YouTube Channel that you may view now by clicking here
.
On August 14, Lantern announced that it has received a notice of allowance from the United States Patent and Trademark Office (USPTO) covering a method of treatment for Atypical Teratoid Rhabdoid Tumor (ATRT) using LP-184, an aggressive and rapidly growing form of cancer of the central nervous system (CNS). LP-184 is the first of Lantern's drug candidates developed by leveraging Lantern's AI and ML platform, RADR®, to advance to a first-in-human Phase 1 basket trial. Lantern has rapidly advanced the clinical development of LP-184, activated the initial clinical trial sites, and has begun screening patients. Indications for the LP-184 trial are anticipated to include relapsed/refractory advanced pancreatic cancer, glioblastoma (GBM), brain metastases (brain mets), and multiple other recurring, advanced solid tumors with DNA damage response deficiencies. The dosage and safety data obtained in the Phase 1 trial will be used to advance the CNS indications, including ATRT, for a future Phase 2 trial to be sponsored by Lantern's wholly-owned subsidiary, Starlight Therapeutics Inc. Globally, the aggregate annual market potential of LP-184's target indications is estimated to be approximately $10+ billion, consisting of $5+ billion for CNS cancers and $6+ billion for other solid tumors. The U.S. Food and Drug Administration (FDA) has previously granted LP-184 Rare Pediatric Disease Designation and Orphan Drug Designation (ODD) for the treatment of pediatric patients with ATRT. The FDA has also previously granted LP-184 ODD for the treatment of pancreatic cancer and for the treatment of malignant glioma, including GBM. A notice of allowance is issued after the USPTO determines that the prosecution on the merits of a patent has been completed and grants the patent upon payment of the patent issuance fee. Additional corresponding patent applications are pending in Europe, Japan, Canada, and Australia.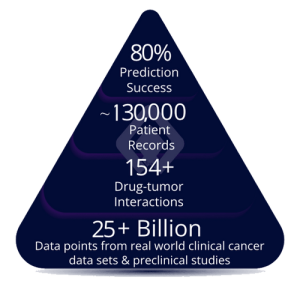 Shares of Indaptus Therapeutics, Inc. (Nasdaq: INDP) closed at $2.61, +1.56% and in the aftermarket it has moved up 6.13% at $2.77.  Indaptus is a company with the ability to harness both the body's innate and adaptive immune responses, believes that they are uniquely positioned to revolutionize the treatment of cancer and certain infectious diseases. Indaptus Therapeutics has evolved from more than a century of immunotherapy advances. The Company's novel approach is based on the hypothesis that efficient activation of both innate and adaptive immune cells and pathways and associated anti-tumor and anti-viral immune responses will require a multi-targeted package of immune system-activating signals that can be administered safely intravenously (i.v.). Indaptus' patented technology is composed of single strains of attenuated and killed, non-pathogenic, Gram-negative bacteria producing a multiple Toll-like receptor (TLR), Nucleotide oligomerization domain (Nod)-like receptor (NLR) and Stimulator of interferon genes (STING) agonist Decoy platform. The products are designed to have reduced i.v. toxicity, but largely uncompromised ability to prime or activate many of the cells and pathways of innate and adaptive immunity. Decoy products represent an antigen-agnostic technology that have produced single-agent activity against metastatic pancreatic and orthotopic colorectal carcinomas, single agent eradication of established antigen-expressing breast carcinoma, as well as combination-mediated eradication of established hepatocellular carcinomas and non-Hodgkin's lymphomas in standard pre-clinical models, including syngeneic mouse tumors and human tumor xenografts.
In pre-clinical studies tumor eradication was observed with Decoy products in combination with anti-PD-1 checkpoint therapy, low-dose chemotherapy, a non-steroidal anti-inflammatory drug, or an approved, targeted antibody. Combination-based tumor eradication in pre-clinical models produced innate and adaptive immunological memory, involved activation of both innate and adaptive immune cells, and was associated with induction of innate and adaptive immune pathways in tumors after only one i.v. dose of Decoy product, with associated "cold" to "hot" tumor inflammation signature transition. IND-enabling, nonclinical toxicology studies demonstrated safe i.v. administration without sustained induction of hallmark biomarkers of cytokine release syndromes, possibly due to passive targeting to liver, spleen, and tumor, followed by rapid elimination of the product. Indaptus' Decoy products have also produced significant single agent activity against chronic hepatitis B virus (HBV) and chronic human immunodeficiency virus (HIV) infections in pre-clinical models.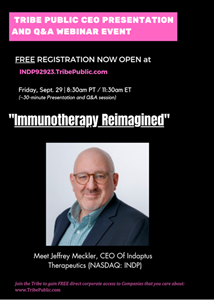 On Sept, 29, Tribe Public hosted a Webinar Presentation and Q&A Event titled "Immunotherapy Reimagined".  Indaptus Therapeutics' (NASDAQ: INDP) CEO, Jeffrey Meckler delivered a presentation & also addressed a 5-10 minute Q&A session at the end of the presentation. You may view it now by clicking here. 
On Sept. 19, Indaptus announced dosing of the first patient in the second cohort of patients to receive a single dose of Decoy20 in the INDP-D101 trial. This cohort dose is a dose reduction from the previous cohort based on the significant pharmacodynamic effect seen with the first cohort and anticipated optimal Decoy20 safety profile for both weekly dosing and combination approaches. Dr. Roger Waltzman, Indaptus' Chief Medical Officer stated, "This cohort is important to the development of Decoy20 as it may provide sufficient data for us to move Decoy20 to a multi-dosing regimen. To date, we have seen positive signs of an immune response with an anticipated adverse effect profile, and we look forward to seeing whether this lower dose provides similar evidence of increased cytokines that can trigger both innate and adaptive immune responses." Jeffrey Meckler, Chief Executive Officer stated,"We continue to be encouraged by the initial results of the first cohort and look forward to progressing into the multi-dosing regimen as soon as we have enough data. The study's objectives are to assess the safety and tolerability of Decoy20, to determine the maximum tolerated dose (MTD) and recommended phase 2 dose (RP2D), as well as to assess Decoy20 pharmacokinetics (PK), pharmacodynamics and clinical activity.  The Phase 1 study was initiated with a single dose escalation, which is planned to be followed by an expansion with continuous weekly administration of Decoy20. The study is enrolling patients with advanced/metastatic solid tumors, who have exhausted approved treatment options. More information can be found at www.clinicaltrials.gov.
On August 14, Indaptus announced financial results for the second quarter ended June 30, 2023 and provided a corporate update.
Jeffrey Meckler, Chief Executive Officer of Indaptus stated, "We have recently announced the completion of the first cohort of patients in our INDP-D101 trial evaluating Decoy20 for the treatment of solid tumors and receipt of authorization from the Safety Review Committee to advance into the second cohort. As previously announced, we are pleased to observe evidence of immune activation, along with short-lived adverse events consistent with Decoy20's mechanism of action. We continue to analyze the data generated and anticipate that the data from the dose finding studies will guide the selection for the recommended Phase 2 dose for subsequent multi-dosing and combination studies, which are planned for 2024. An additional recent accomplishment is the appointment of industry veteran, Roger Waltzman, M.D., as our Chief Medical Officer. We anticipate benefiting from his expertise as we continue our Phase 1 trial and further develop the Decoy platform. In the meantime, we are prudently managing our cash position."
Recent Corporate Highlights:
The Company announced the completion of the first cohort of its INDP-D101 trial and receipt of authorization from its Safety Review Committee to proceed into the second cohort of the Phase 1 trial.
A compound from the Company's Decoy platform was presented in a poster titled, "A systemically administered killed bacteria-based multiple immune receptor agonist for pulsed anti-tumor immunotherapy," at the American Association for Cancer Research Conference 2023. The poster highlighted that Decoy10 demonstrated 90% reduction of LPS-endotoxin activity and use of 100% killed, non-pathogenic bacteria.
The Company's Chief Scientific Officer, Michael Newman, Ph.D., was named Chair for two of the three days of the 4th STING & TLR-Targeting Therapies Summit held in Boston from May 9 to 11, where he was also a featured speaker.
The Company received patent allowances for its Decoy immunotherapy platform in Brazil and India. The Indian patent allowance brought the number of countries in which the Company holds patent protection to 32.
Roger Waltzman, M.D. was appointed the Chief Medical Officer of Indaptus, effective August 7, 2023.
Learn more about Indaptus Therapeutics (NASDAQ: INDP) at the VP Watchlist page by clicking here.