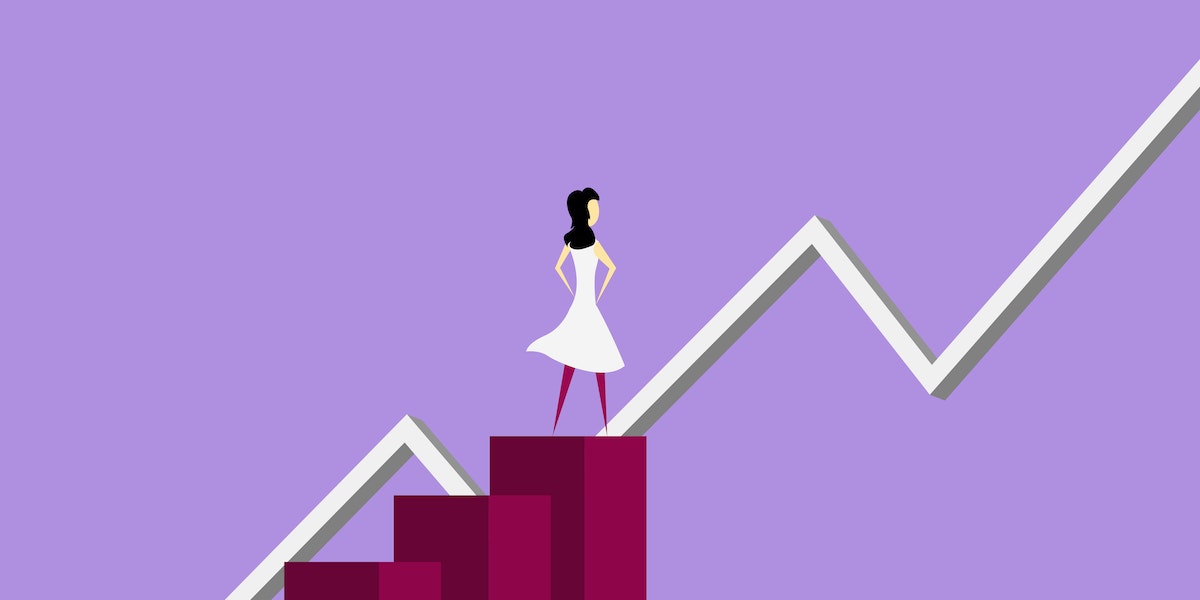 Reportedly, the board of Dow 30 component Honeywell (HON), a Fortune 500 technology company that delivers industry specific solutions that include aerospace products and services; control technologies for buildings and industry; and performance materials globally,  has increased the company's regular annual cash dividend from $3.92 to $4.12 per share. The increase will be effective starting with the fourth-quarter dividend of $1.03 per share, payable to shareholders as of November 11, 2022. The dividend will be payable on December 2, 2022.

"Honeywell continues to deliver strong financial performance despite challenging economic headwinds, and we are pleased to announce an increase to our dividend today for the 13th time over twelve consecutive years. Our robust balance sheet, diligent cost management, and focus on sustainable, profitable growth will allow us to continue creating value for our shareholders,"
stated Chairman and Chief Executive Officer
Darius Adamczyk
.
---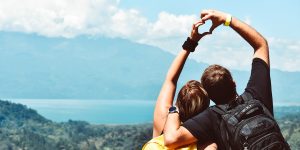 Today, the global fertility market is a multi-million dollar market that is predicted to hit around US$47.9 billion by 2030, yet remains severely underserved with experts' estimates suggesting that more than 90% of couples in need of infertility treatment are going without care. INVO Bioscience, Inc. (Nasdaq: INVO), a commercial-stage fertility company, is dedicated to expanding the assisted reproductive technology ("ART") marketplace by making fertility care accessible and inclusive to people around the world. Their flagship product is INVOcell® (pictured below), a revolutionary medical device (pictured below) that allows fertilization and early embryo development to take place in vivo within the woman's body. This treatment solution is the world's first intravaginal culture technique for the incubation of oocytes and sperm during fertilization and early embryo development. This technique, designated as "IVC", provides patients a more natural, intimate, and more affordable experience in comparison to other ART treatments. INVO believes that the IVC procedure can deliver comparable results at a fraction of the cost of traditional in vitro fertilization ("IVF") and is a significantly more effective treatment than intrauterine insemination ("IUI"). Their commercialization strategy is currently focused on the opening of dedicated "INVO Centers" offering the INVOcell® and IVC procedure (with three centers in North America now operational), continuing to distribute and sell their technology solution into existing fertility clinics, & is now actively seeking to acquire accretive acquisitions of established fertility clinics in the U.S.
---
INVO Bioscience is currently exhibiting at the 2022 Scientific Congress & Expo of the American Society for Reproductive Medicine (ASRM) being held October 22-26, 2022 in Anaheim, California at booth #1312.In attendance from INVO Bioscience will be Steve Shum, CEO; Mike Campbell, COO and VP, Business Development; Chris Myer, Senior VP, Business Development, Americas; Inger Britt Carlsson, PhD, VP, Global Medical Affairs; and Bojan (Bo) Mitrovic, PhD, Director, Sales, US.
The ASRM Scientific Congress & Expo is an in-person conference held each October in various cities across the U.S. The Society is dedicated to the advancement of the science and practice of reproductive medicine. It accomplishes its mission through the pursuit of excellence in evidence-based, life-long education and learning, through the advancement and support of innovative research, through the development and dissemination of the highest ethical and quality standards in patient care, and through advocacy on behalf of physicians and affiliated healthcare providers and their patients. This year's Congress features tracks for Reproductive Endocrinology, Assisted Reproductive Technology, ART Lab, Reproductive Surgery, Mental Health, Nursing, Genetic Counseling, Male Reproduction, and more.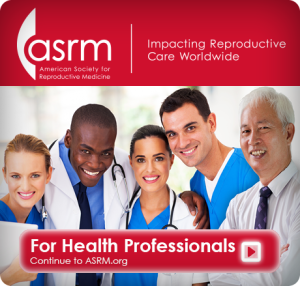 Steve Shum, CEO of INVO Bioscience, commented, "We look forward to further showcasing our innovative INVOcell solution, the world's first intravaginal culture technique for the incubation of oocytes and sperm during fertilization and early embryo development, as well as highlighting our recent commercial progress to the reproductive community at the 2022 ASRM Congress & Expo. INVO's mission to implement new medical technologies aimed at increasing the availability of affordable, high-quality, patient-centered fertility care is ideally aligned with the goals and objectives of ASMR. We look forward to another tremendous event this year."
---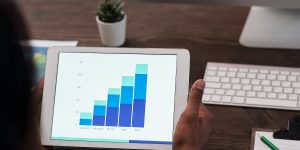 INVO's ACCRETIVE ACQUISITION STRATEGY INITIATED
INVO has announced its intention to opportunistically pursue acquisitions of established fertility clinics in the U.S. (Approx. +460 clinics operate in the U.S.) to complement its existing strategy of opening new INVO Centers and to accelerate growth. Since regaining control of INVOcell's distribution in the U.S. earlier in 2022, INVO has engaged with over one hundred domestic IVF clinics. These interactions have reportedly yielded renewed interest in the adoption of INVOcell and the IVC procedure in existing clinics, led to new INVO Center partnership discussions and generated potential acquisition opportunities. INVO reported this week that a growing number of like-minded physicians that share INVO's mission to democratize fertility care are now in discussions with the Company to join forces in expanding access to treatment.
INVO believes that acquisitions represent a logical extension of the Company's strategy, as INVO looks to integrate profitable businesses run by established and successful physicians. Furthermore, acquisitions would allow INVO the opportunity to fully implement INVOcell and the IVC procedure within an acquired IVF center, which, in turn, would help to support the Company's distribution business.
In the pursuit of an acquisition strategy, INVO is entertaining potential acquisitions and recently signed a non-binding letter for one specific opportunity. INVO and the key principals are working to consummate the acquisition and are developing a plan to incorporate INVOcell and the IVC procedure into the clinic's existing operations with a goal of further growing revenue and earnings. Such implementation is not expected to require significant investment since IVC procedures can be added without additional equipment, space and/or human resources.
***INVO also has executed a non-binding letter of intent with a lender to provide non-dilutive funding payable to close the transaction.

"During the last few months, we have focused on driving improved operational performance at our existing INVO Centers and advancing the opening of new locations, while simultaneously exploring acquisition opportunities that would help add immediate and significant scale to our overall operations and accelerate our path to profitability.
In our existing clinics, we continue to see growing volume in patient inquiries and consultations, a leading indicator of future IVC cycles. Based on current cycle expectations, we are anticipating third quarter clinic revenue to increase significantly compared to our second quarter results.
We are actively working within our U.S. distribution business and with international partners to enhance end-market awareness and to obtain necessary regulatory approval in key markets, such as China.
On the acquisition front, we are excited by the prospect of bringing one or more established and profitable fertility centers into our operations. The practitioners we are in discussion with share our vision of leveraging the INVOcell solution to expand access to fertility and agree with our position that IVF and IVC are complementary to one another."
– – Steve Shum, CEO of INVO Bioscience (NASDAQ: INVO).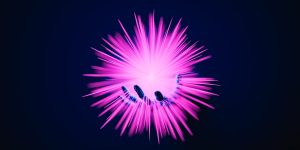 INVO's LATEST PROGRESS
On Oct. 21, INVO Bioscience announced the publication of a review discussing existing literature and current use of intravaginal culture (IVC) as an option for patients seeking fertility therapies. The review, titled "Intravaginal embryo culture: a successful alternative to standard IVF that may improve access to care," by Dr. Amber R. Cooper was published in the Current Opinion in Obstetrics and Gynecology. Findings included that Intravaginal culture (IVC) of embryos is a successful and well-tolerated option for many patients & IVC has similar outcomes when compared to standard IVF with or without ICSI. Findings included: Intravaginal culture (IVC) of embryos is a successful and well-tolerated option for many patients & IVC has similar outcomes when compared to standard IVF with or without ICSI. A copy of the publication is available at:Intravaginal embryo culture: a successful alternative to standard IVF that may improve access to care.
Key findings of the study included:

• The fertilization rate and good embryo quality were comparable (not significantly different) between INVOcell and cIVF.
• Although both methods produce similar fertilization rates and good-quality embryos, the blastulation rates were better in the INVOcell group.
• INVOcell can be used as an alternative method for reproductive treatment in carefully selected patients without jeopardizing outcomes.
• cIVF is costly and not applicable in most rural and district areas, therefore, the INVOcell can be utilized as a cost-effective alternative to cIVF without sacrificing comfort and outcomes.
On Sept 22, INVO announced that Dr. Sue Ellen Carpenter of Bloom Fertility, the Company's Atlanta-based INVO Center, was named a recipient of the Castle Connolly Top Doctor Award for 2023. Castle Connolly Top Doctor recipients are nominated by fellow physicians and other healthcare leaders around the country identifying doctors that embody excellence in clinical care as well as interpersonal skills such as listening and communicating, demonstrating empathy and instilling trust and confidence in patients. Dr. Carpenter has been a recipient of the merit-based Castle Connolly Top Doctor Award since 2018.
On Aug. 25th, INVO Bioscience announced that Advanced Reproductive Centre, Hospital Canselor Tuanku Muhriz (HCTM), formally known as Hospital Universiti Kebangsaan Malaysia (HUKM), based in Kuala Lumpur, Malaysia, is making IVC available for their patients. The move follows the successful completion of the first IVC case in the country recently with data presented at the Obstetrical and Gynecological Society of Malaysia ("OGSM") where it was awarded a prize as a new and innovative fertility treatment. A signing ceremony announcing the launch of IVC was witnessed by the Minister of Science and Innovation and Deputy Secretary General. HCTM, one of the five university hospitals in Malaysia, is currently the highest volume fertility center in the country. Steve Shum, CEO of INVO Bioscience, commented, "We are excited that INVOcell will officially be commercialized at HCTM in Kuala Lumpur following the successful presentation of data at OGSM and government support by the Minister of Science and Innovation and Deputy Secretary General. HCTM will start offering IVC both in their public and private sectors with an expectation to complete a number of cycles by the end of 2022. We are also working with partners in Malaysia to open up an INVO Centers in their existing practice as we strive to bring our innovative advanced fertility treatment to the people of Malaysia."
INVO Bioscience reported financial results for its second quarter 2022, ended June 30, 2022, after the market close on Monday, August 15, 2022.  INVO highlighted the following progress: Existing INVO Centers experienced a 20% increase in patient inquiries and consultations compared to the first quarter of 2022, as key activities continue to build, Progressing toward planned openings of additional INVO Centers in Tampa, Florida, Kansas City, Kansas, and the San Francisco Bay Area, In May 2022, signed an exclusive distribution agreement with Onesky Holdings Limited ("Onesky") for mainland China (excludes Hong Kong, Macau and Taiwan). Onesky will be responsible for registering the product in the country, and upon government approval, will be obligated to purchase minimum quantities of INVOcell totaling approximately $14 million over the subsequent five-year term, & increased U.S.-based expansion opportunities post-Ferring, including both greenfield INVO Centers and potential acquisitions of established fertility clinics.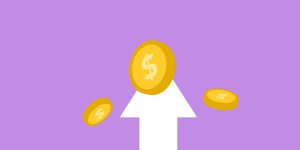 Vista Partners LLC ("Vista") is a California Registered Investment Advisor based in San Francisco. Vista delivers timely and relevant insights via the website: www.vistapglobal.com with daily stories, weekly market updates, monthly macroeconomic newsletters, podcasts, & Vista's proprietary equity and market research to help you stay informed and stay competitive. Vista's mission is to invest partner capital while arming investors with a comprehensive global financial perspective across all market sectors. Vista also provides select issuers with actionable advice regarding fundamental development, corporate governance, and capital market directives. 
Stay Informed! Stay Competitive! Please join us at Vista Partners and receive our FREE email updates throughout the week and view our exclusive content and research.