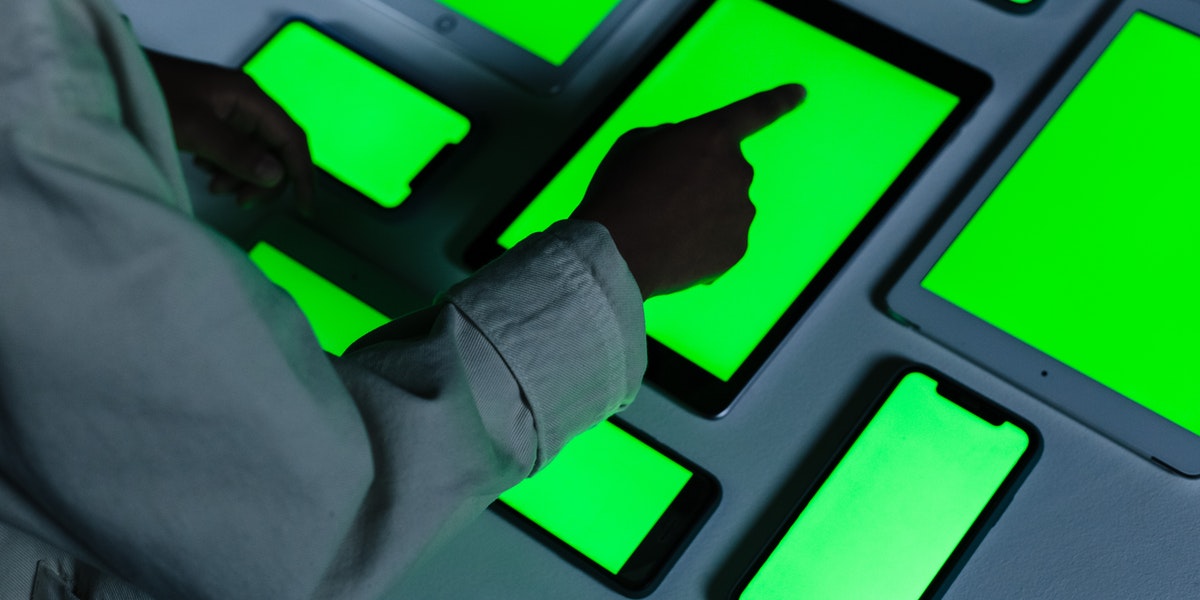 There are over 2,000 years of documented history of the health benefits of Cannabis in humans which stems primarily from the fact that the human body produces 2 cannabinoids naturally called endocannabinoids and therefore have natural affinity to interact with these compounds on a biological level. THC and CBD are the two major cannabinoids which are extensively researched and patented with several publications with respect to their medical applications. Beyond the well-known cannabinoids of THC and CBD, there's a whole world of rare cannabinoids including CBG, CBN, CBC and THCV with unique properties that are believed to have a wide range of health benefits. These minor or rare cannabinoids are present in much smaller quantities in the plant and therefore have not been studied extensively due to limited access. As a result, the pharmaceutical and consumer applications of these cannabinoids are only beginning to be understood. At InMed Pharmaceuticals (NASDAQ: INM), they see the rare cannabinoids as an untapped source of potentially efficacious and most likely safe drugs for a number of different diseases.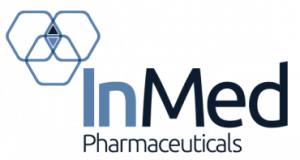 On Wednesday, October 13th, InMed Pharmaceuticals Inc. (Nasdaq: INM), a leader in the manufacturing and clinical development of rare cannabinoids, announced that they have completed the previously announced acquisition of BayMedica Inc., a private company based in the US specializing in the manufacturing and commercialization of rare cannabinoids for the health and wellness sector. InMed has now acquired 100% of BayMedica in exchange for 2.05 million InMed common shares issued to BayMedica's equity and convertible debt holders, subject to a six-month contractual hold period. The previously announced issuance of Series A and Series B warrants to acquire 1.6 million common shares was replaced with a cash component of US$1 million. The entirety of this cash consideration will be held in escrow, subject to cancellation, to satisfy certain potential post-closing indemnification and other claims that InMed may have under the definitive agreement in the six- and twelve-month periods following the closing.

BayMedica is a revenue-stage biotechnology company leveraging its significant expertise in synthetic biology and pharmaceutical chemistry to develop efficient, scalable, and proprietary manufacturing approaches to produce high quality, regulatory-compliant rare cannabinoids for consumer applications. BayMedica is currently commercializing the rare cannabinoid CBC (cannabichromene) as a B2B supplier to distributors and manufacturers marketing products in the health and wellness sector. BayMedica is currently planning additional rare cannabinoid launches for the coming year. In addition to their manufacturing and commercial activities in the health and wellness arena, BayMedica is researching cannabinoid analogs as potential drug candidates for pharmaceutical purposes. Those BayMedica proprietary compounds are based upon the structures of naturally-occurring cannabinoids and are designed to either augment the potential therapeutic effect against specific diseases or enhance product safety, or both. BayMedica is led by a team of scientists with over 100 years combined experience. Together they have 250 peer reviewed publications and 90 published patents, as well as experience bringing solutions to a variety of markets. For more information, visit www.baymedica.com.
"We are delighted to close this acquisition and welcome everyone at BayMedica to the InMed team. In the next several weeks, we will focus on corporate integration, exploring our combined manufacturing know-how and looking to accelerate revenue growth. BayMedica brings significant expertise and will help strengthen our pharmaceutical drug development efforts as well as position the Company to become a global leader in the manufacturing of rare cannabinoids," stated Eric A. Adams, President and Chief Executive Officer of InMed.
Eric A. Adams was appointed Chief Executive Officer, President and Director of InMed Pharmaceuticals, Inc. in June 2016. During his tenure at InMed, he has reconstituted the Board of Directors and the Executive management team, focused R&D efforts, and has raised more than $50M in capital to fund operations while uplifting InMed to the Nasdaq in Q4/2021, now trading under the symbol 'INM'.
Mr. Adams is a seasoned biopharmaceutical executive with more than 30 years of experience in establishing corporate entities, capital formation, global market development, mergers & acquisitions, licensing and corporate governance. Mr. Adams previously served as CEO at enGene Inc., where he oversaw its transformation from a nascent start-up into a venture capital-backed leader in gene therapy. Prior to enGene, Mr. Adams held senior positions in global market development with QLT Inc. (Vancouver), Advanced Tissue Sciences Inc. (La Jolla, CA), Abbott Laboratories (Chicago, IL), and Fresenius AG (Germany). As the previous Chairman of BIOTECanada's Emerging Company Advisory Board, and for his extensive generosity in mentoring biotech entrepreneurs, Mr. Adams is well-respected within the Canadian biotech industry as a strategic advisor to a number of early-stage biotech companies. He is a dual citizen of Canada and the United States, and holds a Masters' of International Business from the University of South Carolina and a Bachelor's Degree in Chemistry from the University of Southern Indiana.
"We are very pleased to finalize this transaction and join forces with InMed. Together we have the capabilities and resources to accelerate our commercial initiatives and expedite the launch of several new cannabinoids products in the consumer health and wellness sector. The combined technologies in rare cannabinoid manufacturing, including synthetic biology, chemical synthesis and enzymatic biotransformation (IntegraSyn™), establishes us as a leader in the field," stated Shane Johnson, Senior Vice President and General Manager of BayMedica.
Dr. Shane Johnson's career has focused principally on offering strategic business advisory services to companies in the biotechnology and healthcare sectors. His work has included guiding regulatory strategy, product portfolio assessment and valuations, and product development and launch strategies for companies including Biogen Idec (BIIB), Amgen (AMGN), and Genentech.  Shane was a Principal at Hamilton BioVentures (a Life Science venture capital firm), an Engagement Manager at L.E.K. Consulting (an international strategy consulting firm), and held operational roles in several early stage companies. For the past 4 years, Shane's work has been focused on the cannabis and cannabinoid science space, and he has developed a strong working knowledge of clinical opportunities in the sector.  He is currently on the Board of Directors of several cannabis-related companies, and is a co-founder of one of Nevada's leading cultivators and producers of premium cannabis products including a patented lozenge. Shane holds a B.A. in Studio Art and a B.S. in Neuroscience (with honors) from Brown University, an M.D. from the Stanford University School of Medicine, and is a Fulbright Scholar.
---
InMed Was Recently Funded Too!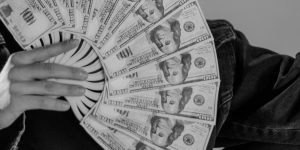 On July 2nd, InMed Pharmaceuticals Inc. (Nasdaq: INM), a clinical-stage company developing cannabinoid-based pharmaceutical drug candidates as well as manufacturing technologies for pharmaceutical-grade rare cannabinoids, announced that it has closed the previously announced private placement with an institutional investor. After deducting the placement agent fees and estimated offering expenses payable by the Company, the Company received net proceeds of approximately US$11 million.  H.C. Wainwright & Co. acted as the exclusive placement agent for the private placement. Under the terms of the private placement, an aggregate of 4,036,327 common shares (or common share equivalents in lieu thereof) and warrants to purchase up to an aggregate of 4,036,327 common shares were purchased, at an effective purchase price of US$2.973 per common share (or common stock equivalent in lieu thereof) and associated warrant. The warrants have an exercise price of US$2.848 per share, are exercisable immediately and have a term of five years.  InMed intends to use the net proceeds from the offering to continue pipeline development, advance business development activities and for general working capital purposes. The securities issued in the private placement have not been registered under the Securities Act of 1933, as amended (the "Securities Act"), or applicable state securities laws. Accordingly, the securities may not be reoffered or resold in the United States except pursuant to an effective registration statement or an applicable exemption from the registration requirements of the Securities Act and such applicable state securities laws. As part of the transaction, InMed has agreed to file a registration statement with the Securities and Exchange Commission within ten business days of the date of the securities purchase agreement to register the common shares and the common shares issuable upon exercise of the warrants issued in the private placement.
---
"Accelerating The Commercialization of Rare Cannabinoids"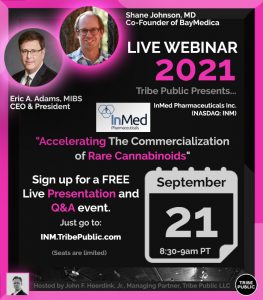 I hosted the INM management team on the Tribe Public Network on Tuesday, September 21 for a 30-minute FREE Presentation and Q&A Webinar Event. Eric A. Adams, MIBS, CEO & President of InMed Pharmaceuticals (NASDAQ: INM) & Shane Johnson, MD, Co-Founder of BayMedica delievered a presentation titled "Accelerating The Commercialization of Rare Cannabinoids." They held a Q&A session at the end of the presentation. You may view the video of the event at the Tribe Public YouTube Channel here that has now been viewed 0ver 21,000 times!.
---
STILL WANT TO LEARN MORE?
Please read our story from Aug. 09, 2021 titled "A Recent Discussion With The CEO of InMed Pharmaceuticals (NASDAQ: INM) Regarding Development Of IntegraSyn™, A Proprietary Manufacturing Approach To Economically Produce Pharmaceutical-Grade Cannabinoids"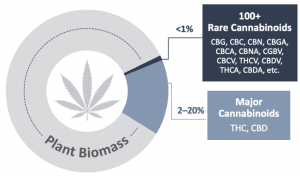 ---
SHARES OF InMED ARE PUBLICLY TRADED ON THE NASDAQ

InMed Pharma (NASDAQ: INM) closed trading at $1.47 during regular trading on Wednesday and then legged up to $1.60, +8,84% in the aftermarkets. The 3-month average daily volume is currently showing as 208,843 shares per day.  The 52-week range is $1.43 – $8.94. 
---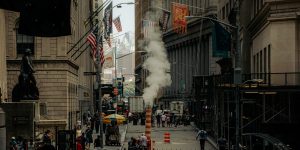 WHAT DOES WALL STREET SAY?
On July 9th, Roth Capital Partners analyst Scott Henry, CFA issued an update report with a BUY Rating titled, "INM: Favorable Take on BayMedica LOI" that includes a $11.50 12-Month Price target.
---