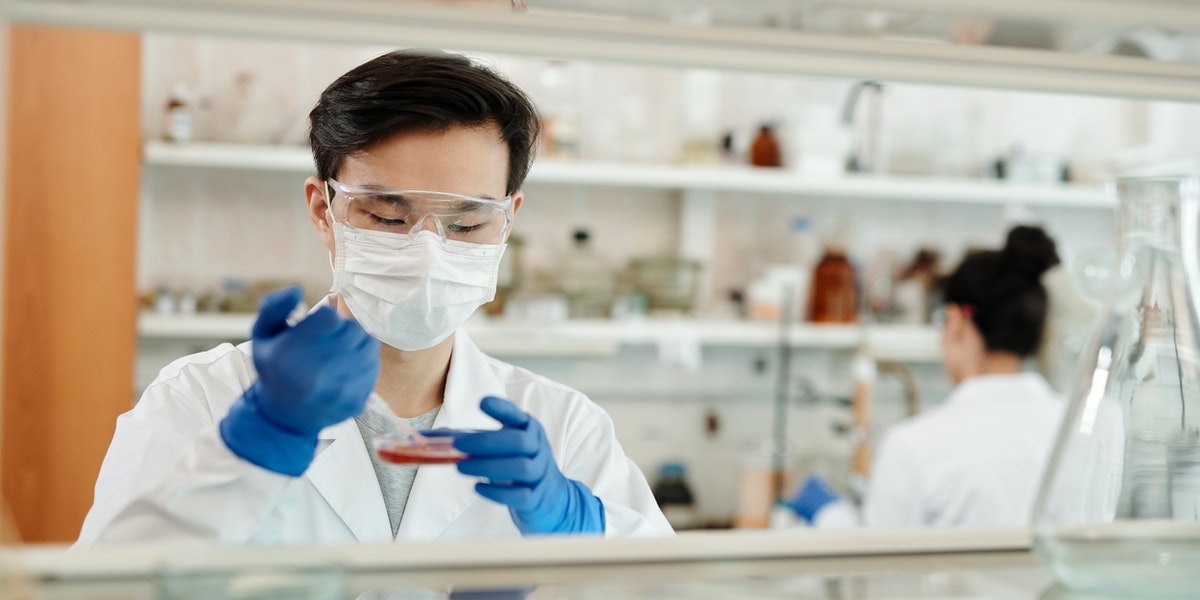 InMed Pharmaceuticals Inc. (Nasdaq: INM), a leading clinical-stage pharmaceutical company developing cannabinoid-based drug candidates for high unmet medical needs and IntegraSyn, a proprietary and cost effective manufacturing approach for synthesized rare cannabinoids, has been very busy lately!
On July 2nd, InMed Pharmaceuticals Inc. (Nasdaq: INM), a clinical-stage company developing cannabinoid-based pharmaceutical drug candidates as well as manufacturing technologies for pharmaceutical-grade rare cannabinoids, announced that it has closed the previously announced private placement with an institutional investor. After deducting the placement agent fees and estimated offering expenses payable by the Company, the Company received net proceeds of approximately US$11 million.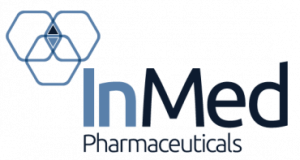 H.C. Wainwright & Co. acted as the exclusive placement agent for the private placement. Under the terms of the private placement, an aggregate of 4,036,327 common shares (or common share equivalents in lieu thereof) and warrants to purchase up to an aggregate of 4,036,327 common shares were purchased, at an effective purchase price of US$2.973 per common share (or common stock equivalent in lieu thereof) and associated warrant. The warrants have an exercise price of US$2.848 per share, are exercisable immediately and have a term of five years.  InMed intends to use the net proceeds from the offering to continue pipeline development, advance business development activities and for general working capital purposes. The securities issued in the private placement have not been registered under the Securities Act of 1933, as amended (the "Securities Act"), or applicable state securities laws. Accordingly, the securities may not be reoffered or resold in the United States except pursuant to an effective registration statement or an applicable exemption from the registration requirements of the Securities Act and such applicable state securities laws. As part of the transaction, InMed has agreed to file a registration statement with the Securities and Exchange Commission within ten business days of the date of the securities purchase agreement to register the common shares and the common shares issuable upon exercise of the warrants issued in the private placement.

On Tuesday, 29th, InMed announced that it had entered into a non-binding letter of intent (the "LOI") to acquire BayMedica Inc. ("BayMedica"), a private company based in Nevada and California that specializes in the manufacture and commercialization of rare cannabinoids.
BayMedica is a revenue-stage biotechnology company leveraging its significant expertise in synthetic biology and pharmaceutical chemistry to develop efficient, scalable, and proprietary manufacturing approaches to produce high quality, regulatory-compliant rare cannabinoids for consumer applications. BayMedica is currently commercializing the rare cannabinoid CBC (cannabichromene) as a B2B supplier to distributors and manufacturers marketing products in the health and wellness sector. BayMedica is currently planning additional rare cannabinoid launches for the coming year.
In addition to their manufacturing and commercial activities in the health and wellness arena, BayMedica is researching cannabinoid analogs as potential drug candidates for pharmaceutical purposes. Those BayMedica proprietary compounds are based upon the structures of naturally-occurring cannabinoids and are designed to either augment the potential therapeutic effect against specific diseases or enhance product safety, or both. For more information, visit www.baymedica.com.

"We are very excited about the prospect of continuing to work with BayMedica and the potential to build a leading rare cannabinoid company together. Since commencing our collaboration in November last year, it has become apparent that our complementary business models and capabilities have the potential to provide a platform to expedite the growth of both companies and provide the flexibility of multiple processes for the manufacturing of rare cannabinoids. We believe that IntegraSyn™, our pharmaceutical-grade manufacturing process, together with BayMedica's revenue generating, consumer-focused processes, would create a powerful combination." Adams continued, "The executive team and employees at BayMedica would contribute decades of highly relevant experience to InMed's existing pharmaceutical-focused team. Upon a successful closing of the proposed transaction, we expect that the integration of the two teams, the numerous manufacturing technologies, existing and planned revenues from bulk cannabinoid sales, and fundamental pharmaceutical R&D capabilities will position InMed at the forefront of the burgeoning rare cannabinoid sector," – Eric A. Adams, President and Chief Executive Officer of InMed.
Pursuant to the indicative terms of the LOI, InMed and BayMedica intend to negotiate and enter into a definitive agreement under which InMed would acquire 100% of BayMedica in exchange for 1.6 million InMed common shares to be issued to BayMedica's equity and convertible debt holders with any such issued InMed common shares being subject to a six-month contractual hold period. The total number of InMed common shares issuable in the proposed transaction may be reduced in the event that BayMedica's net liabilities exceed a negotiated threshold following completion of a financial review of BayMedica's closing balance sheet. The LOI further provides that 25% of the InMed common shares issuable on closing would be held in escrow, subject to cancellation, to satisfy certain potential post-closing indemnification claim(s) that InMed may have under the definitive agreement in the six- and twelve-month period following closing of the proposed transaction. In addition, BayMedica's equity and debt holders would receive Series A warrants to acquire up to 800,000 common shares of InMed priced at 125% of the 20-day volume weighted average price of InMed's common shares on closing of the proposed transaction (the "Deal Share Price") and Series B warrants to acquire up to 800,000 common shares of InMed priced at 200% of the Deal Share Price. Following the completion of satisfactory legal and financial due diligence and the negotiation of comprehensive mutually agreeable terms, InMed and BayMedica intend to enter into a binding definitive agreement, and other ancillary agreements, for the proposed transaction. Under the terms of the LOI, in addition to completion of due diligence and negotiation of the definitive transaction agreements, the closing of the proposed transaction would be subject to the approval of InMed and BayMedica's respective boards of directors, the approval of BayMedica's securityholders, the receipt of all necessary third-party and regulatory approvals, and certain other closing conditions.
Further particulars of the proposed transaction will be provided upon InMed and BayMedica entering into a definitive agreement for the transaction. The parties have entered into a period of exclusivity in order to negotiate the proposed transaction and definitive agreement. There can be no assurance that a definitive agreement will be entered into or that the proposed transaction will be consummated at all or on the terms contemplated in the LOI.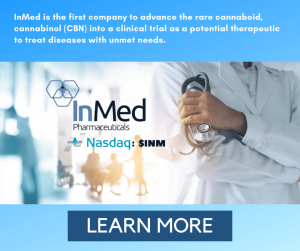 On June 17th, InMed announced that its continued optimization of IntegraSyn™ has increased the cannabinoid yield to a level of 5 g/L, further improving the economics of this proprietary manufacturing approach in advance of large-scale production.
InMed's cannabinoid yield of 5 g/L significantly exceeds currently reported industry yields. The Company has continued to make important steps to further optimize the IntegraSyn™ manufacturing process, resulting in the improved yield of 5 g/L, surpassing InMed's previously reported yield levels of 2 g/L, an already commercially viable yield. The impact of improved yield is a significant reduction in the overall cost of manufacturing due to greater amount of cannabinoid produced per batch. InMed is now focused on manufacturing scale-up to larger batch sizes in the second half of calendar year 2021.
"We are very excited by these impressive yield levels that further validates the IntegraSyn™ manufacturing approach as a commercially viable solution for large-scale, pharmaceutical-grade GMP production of rare cannabinoids", said Eric A. Adams, President and Chief Executive Officer of InMed. "While we continue to refine the process, we are now focused on advancing the program towards the next key milestones, including the manufacture of our first large-scale batch through a GMP-ready process in the coming months. We continue to believe InMed's proprietary IntegraSyn™ approach will be one of the most important manufacturing processes for pharma-grade cannabinoids".
Post View Count : 417