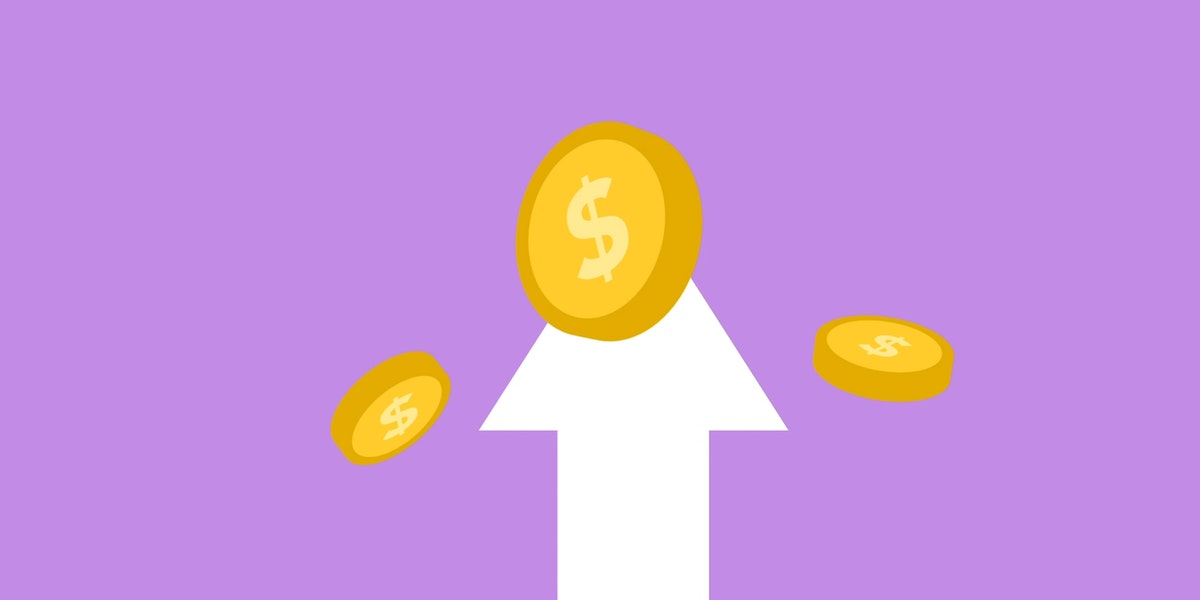 InMed Pharmaceuticals (NASDAQ: INM) is a clinical-stage company developing a pipeline of cannabinoid-based pharmaceutical drug candidates, initially focused on the therapeutic benefits of cannabinol ("CBN") and is developing IntegraSyn™ to produce pharmaceutical-grade cannabinoids. The Company is dedicated to delivering new therapeutic alternatives to patients that may benefit from cannabinoid-based pharmaceutical drugs.
On Friday morning, September 24,  InMed reported their full year Fiscal 2021 financial results and provided a business update. The Company's full financial statements and related MD&A for the fiscal year ended June 30, 2021, are available at www.inmedpharma.com, www.sedar.com and at www.sec.gov.
Eric A. Adams, InMed CEO, stated, "In the final quarter of our of fiscal year 2021, as well as throughout the year, we made important progress in corporate development, pharmaceutical drug development and in advancing our proprietary manufacturing approach, IntegraSyn™. With the recent announcements regarding our acquisition of BayMedica Inc., the Company is well positioned to continue its activities to solidify a leadership position in the field of rare cannabinoids."
InMed's Business Update:
Corporate Development. On June 29, 2021, the Company announced it had entered into a non-binding letter of intent (the "LOI") to acquire BayMedica Inc. ("BayMedica"), a private company based in the U.S. that specializes in the manufacture and commercialization of rare cannabinoids and on September 13, 2021, the Company announced the signing of a Definitive Agreement ("Definitive Agreement") related to the acquisition. The transaction, which is subject to certain standard closing conditions, is expected to close in the coming weeks. Upon closing, InMed will become a global leader in the manufacturing of rare cannabinoids, with expertise in three distinct and complementary cannabinoid manufacturing approaches. InMed's proprietary cannabinoid manufacturing process, IntegraSyn™, combined with BayMedica's synthetic biology and chemical synthesis capabilities, will provide InMed with the requisite flexibility to select the most appropriate, cost-effective manufacturing method based on the target cannabinoid and appropriate quality specifications for the desired market segment. In addition to cannabinoid manufacturing, the combined company will continue to explore the therapeutic potential of cannabinoids and novel cannabinoid analogs for pharmaceutical drug development, as well as expand commercial sales of rare cannabinoids to the consumer health and wellness sector.
IntegraSynTM. On April 26, 2021, the Company announced that its IntegraSyn™ cannabinoid manufacturing approach had achieved a level of 2g/L cannabinoid yield, a milestone that signaled commercial viability and supported the advancement to large-scale commercial production. Subsequent to this, on June 17, 2021, InMed announced that its continued optimization of IntegraSyn™ had resulted in increasing the cannabinoid yield to a level of 5 g/L, significantly exceeding currently reported industry yields and further improving the economics of this proprietary manufacturing approach. The impact of improved yield is a significant reduction in the overall cost of manufacturing due to increased cannabinoid production per batch. InMed is now focused on manufacturing scale-up to larger batch sizes.
INM-755 for the treatment of epidermolysis bullosa ("EB"). On April 28, 2021, InMed announced it had filed Clinical Trial Applications ("CTAs") in multiple countries for its multi-site Phase 2 clinical trial of INM-755 (cannabinol) cream in Epidermolysis Bullosa ("EB"). To date, CTA's have now been filed in all 7 participating countries: Austria, France, Germany, Greece, Italy, Israel and Serbia. This INM-755-201 study is designed to enroll up to 20 patients, conservatively within 12 months. All four subtypes of inherited EB, being EB Simplex, Dystrophic EB, Junctional EB, and Kindler Syndrome, are eligible for this study in which InMed will evaluate the safety of INM-755 (cannabinol) cream and its preliminary efficacy in treating symptoms and wound healing over a 28-day period. The study will use a within-patient, double-blind design whereby matched index areas will be randomized to be treated with either INM-755 (cannabinol) cream or vehicle cream as a control. The Company anticipates the patient enrollment to start in the coming weeks.
INM-088 for the treatment of glaucoma. On August 17, 2021, InMed presented preclinical data at the H.C. Wainwright Ophthalmology Conference demonstrating that cannabinol was effective at providing neuroprotection to the retina ganglion cells and reducing intraocular pressure in glaucoma models. Over the past quarter, InMed has continued to set up a larger scale drug product manufacturing process, completed dose-ranging studies and conducted topline clinical design work with its clinical research organization. The drug product produced from the larger scale will be used to support the upcoming GLP studies while the dose-ranging studies will assist in providing guidance on the appropriate dosing level and regimen needed for the GLP studies. Currently, we anticipate the GLP studies to be completed by mid-2022.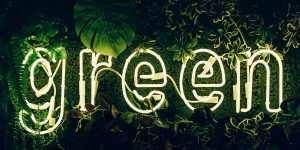 InMed's Financing Activities and Results of Operations (expressed in US Dollars):
On April 27, 2021, InMed announced that, based on the strong trading data on the Nasdaq, it had provided written notice to the Toronto Stock Exchange (the "TSX") regarding the voluntary delisting of its common shares. InMed's common shares were delisted from the TSX at the close of trading on May 7, 2021. InMed's common shares continue to be listed and tradable on the Nasdaq under the symbol "INM".


On June 29, 2021, the Company announced that it had entered into securities purchase agreement with an institutional investor to raise approximately US$12.0 million and on July 2, 2021, the Company announced that it had closed the private placement. Under the terms of the private placement, an aggregate of 4,036,327 common shares (or common share equivalents in lieu thereof) and warrants to purchase up to an aggregate of 4,036,327 common shares, at an effective purchase price of US$2.973 per common share (or common stock equivalent in lieu thereof) and associated warrant. The warrants have an exercise price of US$2.848 per share, are exercisable immediately and have a term of five years. After deducting the placement agent fees and estimated offering expenses payable by the Company, the Company received net proceeds of approximately US$11.0 million.


For the year ended June 30, 2021, the Company recorded a net loss of $10.2 million, or $1.52 per share, compared with a net loss of $8.9 million, or $1.71 share, for the year ended June 30, 2020.


Research and development and patents expenses were $5.3 million for the year ended June 30, 2021, compared with $5.8 million for the year ended June 30, 2020. The reduction in research and development and patents expenses was primarily due to decreased purchases of the active pharmaceutical ingredients used in INM-755 clinical trials. In addition, share-based payments were $0.3 million lower for the year ended June 30, 2021 while contract research organization ("CRO") expenditures increased by $0.2 million relative to the prior year.


The Company incurred general and administrative expenses of $4.5 million for the year ended June 30, 2021, compared with $3.2 million for the year ended June 30, 2020. The increase results from a combination of changes including substantially higher insurance fees and higher personnel expenses, partially offset by lower share-based payments and lower investor relation expenses.


The Company also incurred non-cash, share-based payments in connection with the grant of stock options, of $0.6 million for the year ended June 30, 2021 compared with $1.0 million for the year ended June 30, 2020. Share-based payments amounts are included within research and development expenses and general and administrative expenses.


At June 30, 2021, the Company's cash, cash equivalents and short-term investments were $7.4 million, which compares to $5.8 million at June 30, 2020. The increase in cash, cash equivalents and short-term investments during the year ended June 30, 2021, was primarily the result of the November 16, 2020 public offering and the February 16, 2021 private placement partially offset by cash outflows from operating activities.


At June 30, 2021, the Company's total issued and outstanding shares were 8,050,707. During the year ended June 30, 2021, the weighted average number of common shares was 6,719,830, which is used for the calculation of loss per share for the year.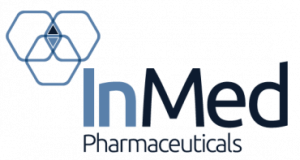 I hosted InMed's management team on the Tribe Public Network on Tuesday, September 21 for a 30-minute FREE Presentation and Q&A Webinar Event. Eric A. Adams, MIBS, CEO & President of InMed Pharmaceuticals (NASDAQ: INM) & Shane Johnson, MD, Co-Founder of BayMedica delievered a presentation titled "Accelerating The Commercialization of Rare Cannabinoids." They held a Q&A session at the end of the presentation.
You may view the video of the event at the Tribe Public YouTube Channel by clicking this link.
MORE ABOUT RARE CANNABINOIDS
Beyond the well-known cannabinoids of THC and CBD, there's a whole world of rare cannabinoids. Indeed, there are more than 100 rare cannabinoids that have been found in the Cannabis plant, including CBG, CBN, CBC and THCV with unique properties that are believed to have a wide range of health benefits. However, these 'minor' or 'rare cannabinoids' are present in much smaller quantities in the plant and therefore have not been studied extensively due to limited access. As a result the pharmaceutical and consumer applications of these cannabinoids are only beginning to be understood. In addition, the very low levels in the plant have also made it economically impractical to extract for any large-scale commercial purposes. For this reason, much like many other products we use in our daily lives, it is necessary to evolve into synthetic approaches to produce the raw materials used in these products. There are a few manufacturing processes that are widely used, including chemical synthesis and biosynthesis. Recent reports suggest the biosynthesis of rare cannabinoids could be a $10B market by 2025 increasing to $115B in 2040. At the end of the day, companies that produce rare cannabinoids with the highest quality and lowest prices will emerge as real leaders as this market evolves. This is where InMed Pharmaceuticals Inc. (Nasdaq: INM), a manufacturer and clinical developer of rare cannabinoids, is now stepping into a leadership role with their organic & acquisitive developments.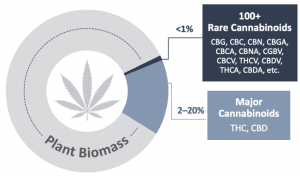 BayMedica Acquisition Propels InMed (NASDAQ: INM) Into Leadership Role In Manufacturing & Commercialization of Rare Cannabinoids (LEARN MORE)