As per reports, Apple Inc (AAPL) is in discussions with suppliers to produce MacBooks in Thailand, as part of the company's plans to expand its manufacturing operations beyond China. Apple has been producing its Apple Watch in Thailand for more than a year. The move comes as Apple and its suppliers shift production away from China due to strict COVID-19 restrictions that disrupted the biggest iPhone factory of Foxconn last year. Additionally, the company is looking to reduce the impact of tensions between Beijing and Washington on its business.
Apple has also ramped up its production of iPhones in India, producing over $7B worth of smartphones in the country last fiscal year. The report states that almost 7% of Apple's iPhones are now manufactured in India, compared to just 1% in 2021.
Dow 30 component Apple (AAPL) revolutionized personal technology with the introduction of the Macintosh in 1984. Today Apple leads the world in innovation with iPhone, iPad, Mac, Apple Watch, and Apple TV. Apple's four software platforms — iOS, macOS, watchOS, and tvOS — provide seamless experiences across all Apple devices and empower people with breakthrough services including the App Store, Apple Music, Apple Pay, and iCloud. Apple's more than 100,000 employees are dedicated to making the best products on earth, and to "leaving the world better than they found it. To learn more about Apple (AAPL) and track its ongoing progress at Vista Partners Apple (AAPL), Coverage Page.

Stay Informed! Stay Competitive! Please join us at Vista Partners to receive our FREE email updates throughout the week and view our exclusive content and research. Vista Partners LLC ("Vista") is a California Registered Investment Advisor based in San Francisco. Vista delivers timely and relevant insights via the website: www.vistapglobal.com with daily stories, weekly market updates, monthly macroeconomic newsletters, podcasts, & Vista's proprietary equity and market research to help you stay informed and stay competitive. Vista's mission is to invest partner capital while arming investors with a comprehensive global financial perspective across all market sectors. Vista also seeks to provide select issuers with actionable advice regarding fundamental development, corporate governance, and capital market directives.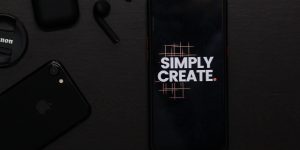 ---
DID YOU KNOW?…

INVO Bioscience (NASDAQ: INVO) is a commercial-stage fertility company focused on expanding the assisted reproductive technology (ART) marketplace by making fertility care accessible and inclusive to people around the world. Recently, INVO broadened its reach within the growing infertility space with the announced $10M acquisition of Wisconsin Fertility Institute, which was highlighted as one to the Top IVF clinics in the US and is generating ~$5.5M in annual sales & $1.9M in net income. Steve Shum, CEO of INVO recently stated, "2022 was another important year overall for INVO. Our initial three INVO centers made steady progress throughout their first full year of operation, reaching a combined total revenue of over $1.6 million, setting the stage for our plans to build additional INVO Centers with Tampa targeted to open soon. We further evolved our commercial efforts to build the Company by adding an acquisition strategy that is expected to allow us to synergistically introduce INVOcell into existing IVF clinics and to add profitable revenue sources to our operations. Additionally, we have made significant progress with our 5-day label enhancement efforts with the FDA. The signing of binding agreements to acquire Wisconsin Fertility Institute, an existing, established, profitable conventional IVF center is significant for a number of reasons, but most notably its ability to accelerate our business plan and substantially improve our financial profile," Shum continued. "The acquisition approach is highly complementary to our ongoing efforts to build new INVO Centers and increase the distribution of INVOcell across existing IVF clinics. This multi-channel strategy greatly enhances our business and provides a solid foundation and strategy for our future growth."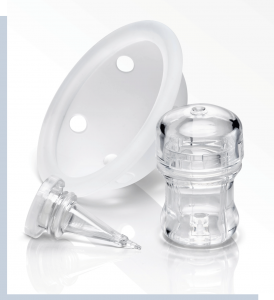 INVO Bioscience is a commercial-stage fertility company dedicated to expanding the assisted reproductive technology ("ART") marketplace by making fertility care accessible and inclusive to people around the world. Our primary mission is to implement new medical technologies aimed at increasing the availability of affordable, high-quality, patient-centered fertility care. Our flagship product is INVOcell®, a revolutionary medical device that allows fertilization and early embryo development to take place in vivo within the woman's body. This treatment solution is the world's first intravaginal culture technique for the incubation of oocytes and sperm during fertilization and early embryo development. This technique, designated as "IVC", provides patients a more natural, intimate, and more affordable experience in comparison to other ART treatments. We believe the IVC procedure can deliver comparable results at a fraction of the cost of traditional in vitro fertilization ("IVF") and is a significantly more effective treatment than intrauterine insemination ("IUI"). Our commercialization strategy is focused on the opening of dedicated "INVO Centers" offering the INVOcell® and IVC procedure (with three centers in North America now operational), in addition to continuing to distribute and sell our technology solution into existing fertility clinics. For more information, please visit www.invobio.com. Learn more about INVO Bioscience a this link. 
---
HOW ABOUT THIS? 

On April 20, Borqs Technologies (NASDAQ: BRQS) announced that its subsidiary, Holu Hou Energy LLC (HHE), a provider of design-to-service solar plus energy storage systems, has signed a contract to install HHE's HoluPower energy storage and solar photovoltaic (PV) systems on homes at Lendlease's Island Palm Communities (IPC) in Honolulu, Hawaii. When completed, the project will be worth well into the nine figures in sales for HHE. Lendlease, a leading real estate and investment group that manages almost 8,000 homes for the U.S. Army on Oahu, is the purchaser of the electricity and the installations will come in the form of HHE's EnergyCluster, where multiple residential units have their systems connected in an energy network or "cluster." Excess solar generation from any unit's system in the network that would normally be lost is directly shared in real time with other connected units that have load above solar generation. The benefit is that the optimized PV and energy storage systems can meet 75-80% or more of the overall residents' energy needs while not exporting power to the utility grid. Lendlease and HHE began initial planning in 2021, which culminated in constructing a "pilot" project in May 2022. Since then, the pilot has been operating with outstanding results across six residential units. In a typical month, approximately a third of the total generated electricity is shared with other units in the "cluster" thereby solving issues related to vacancy and resident load variability, while proving out the superior value created through a clustered approach versus stand-alone systems. The savings realized by Island Palm Communities through deployment of HHE's systems is being reinvested to enhance the housing and amenities Lendlease offers to military families on the installation. Additionally, residents now have resilient back-up power that can be utilized during grid outage events. These systems also take a load burden off the Oahu electric grid, which improves overall stability. Each residential unit will have approximately 10kW of PV and 25 kWh of energy storage, with six residences typically being connected in an HHE EnergyShare network. Construction is set to begin summer of 2023, with initial installations at the Aliamanu Military Reservation near Honolulu.
Shares of BRQS landed in the top ten Reddit Short Squeeze Mentions on Thursday, April 13.