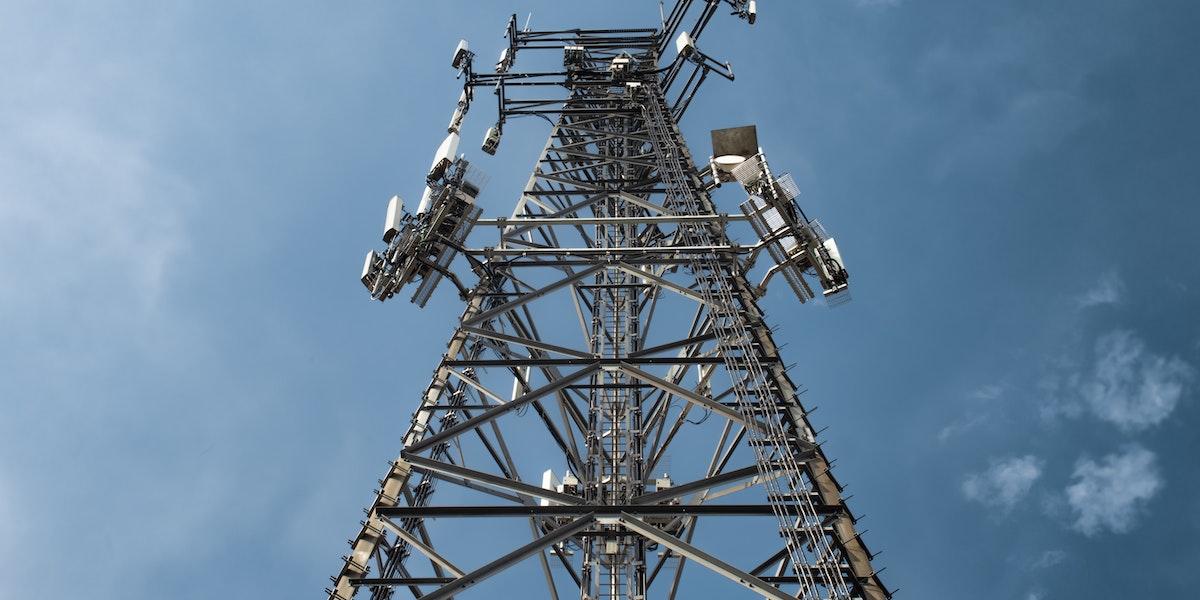 As per reports, the four major U.S. wireless carriers have informed the Federal Communications Commission (FCC) of their agreement to take voluntary actions to address aviation safety concerns and allow full use of the C-Band wireless spectrum for 5G use. This agreement follows extensive discussions with the Federal Aviation Administration (FAA) and is seen as a significant step forward. Notably, Verizon Communications, Inc. (VZ) and AT&T (T) had already voluntarily agreed last year to delay some C-Band 5G usage until July while air carriers retrofit airplane altimeters.
Verizon informed, "agreed to final voluntary commitments that will allow our company to fully use our C-band spectrum for 5G by the previously agreed to deadline of July 1."
In contrast, T-Mobile and US cellular had not yet begun deployment at the time. The concerns over 5G services interfering with airplane altimeters have caused brief disruptions at some U.S. airports, leading international carriers to cancel flights. The FCC has not commented on this latest agreement, while the FAA has pledged to continue working closely to ensure the safe coexistence of 5G services and aviation in the U.S. C-band environment.
Verizon Communications, Inc. (VZ) is a worldwide leader in delivering communications and technology solutions that improve the lives of its customers. To learn more about Verizon Communications, Inc. (VZ) and track its progress, please visit the Vista Partners Verizon Communications Inc. Coverage Page.

Stay Informed! Stay Competitive! Please join us at Vista Partners, receive our FREE email updates throughout the week, and view our exclusive content and research.
---
DID YOU KNOW?…

On Monday, March 20, INVO Bioscience (NASDAQ: INVO) announced that it has signed binding agreements to acquire a materially transformative acquisition of the Wisconsin Fertility Institute. The Madison-based fertility center primarily offers conventional IVF procedures and generated approximately $5.5 million in revenue and net income of approximately $1.9 million for the trailing 12-month period ended September 30, 2022.

Wisconsin Fertility Institute is led by internationally renowned and well-respected fertility expert, Dr. Elizabeth Pritts, who will continue to serve as the clinic's lead physician for a minimum period of three years from the closing of the acquisition. Dual-certified in General Obstetrics and Gynecology, as well as Reproductive Endocrinology and Infertility, Dr. Pritts completed a surgical fellowship in Advanced Gynecologic Laparoscopy and Hysteroscopy. She is also a national leader in the use of robotic surgery for gynecologic disorders. Dr. Pritts served as an assistant professor in reproductive endocrinology and infertility at the University of Wisconsin Medical School, as a clinical fellow at the University of California at San Francisco, and as an instructor at Yale University School of Medicine. She has authored more than 70 articles for scientific publications and has lectured throughout the world on reproduction and fertility.
"I'm excited to be teaming up with INVO as a unique and attractive partner to help advance us to the next phase of our practice. INVO's commercial strategy and patient focus, along with its public-company platform and the INVOcell technology itself, offers an exciting pathway to build value and increase access to an efficient, effective, affordable, and connected experience in reproductive treatment. Our team looks forward to being an integral part of INVO's long-term growth and success." Dr. Elizabeth Pritts, Wisconsin Fertility Institute's co-founder.
Wisconsin Fertility Institute joins INVO's expanding list of fertility clinics, including operating clinics in Atlanta (Bloom Fertility), Birmingham (Innovative Fertility Specialists) and Monterrey, Mexico (Positib Fertility), as well as future clinics under development, such as the wholly owned INVO Center in Tampa, Florida that is currently under construction. INVO's revolutionary medical device, the INVOcell, allows fertilization and early embryo development to occur in vivo with the woman's body and is also available at a growing list of non-affiliated fertility centers in the United States and around the world.