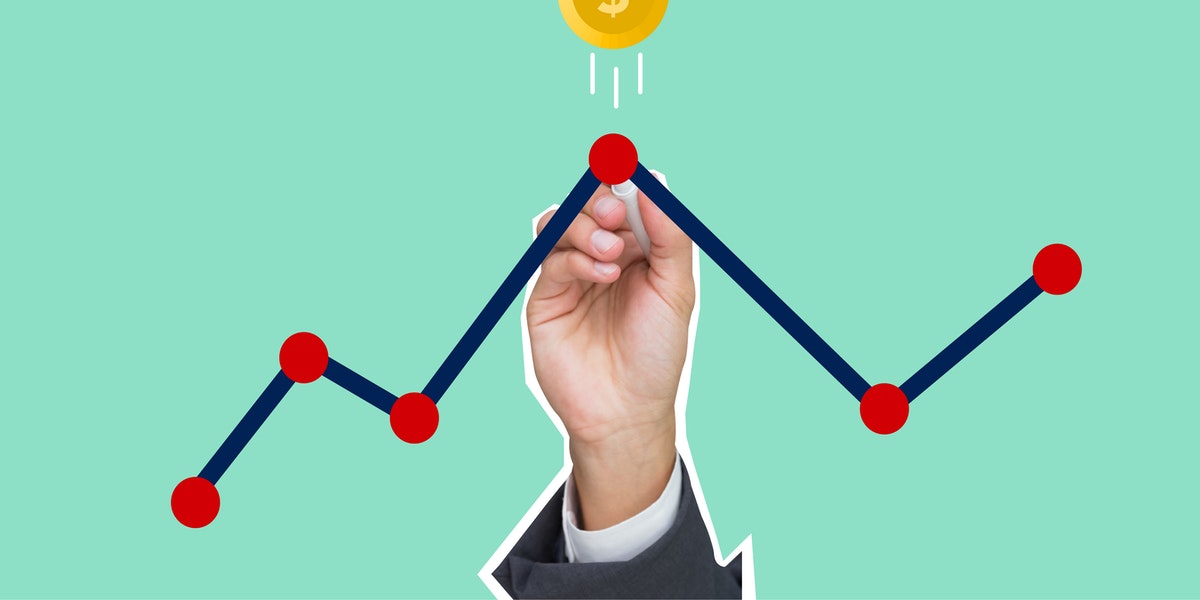 About XPro™
XPro1595 is a next-generation inhibitor of tumor necrosis factor (TNF) that is currently in clinical trial and acts differently than currently existing TNF inhibitors in that it neutralizes soluble TNF (sTNF), without affecting trans-membrane TNF (tmTNF) or TNF receptors. XPro1595 could have substantial beneficial effects in patients with neurologic disease by decreasing neuroinflammation. For more information about the importance of targeting neuroinflammation in the brain to improve cognitive function and restore neuronal communication visit this section of the INmune Bio's website.
About INKmune
INKmune™ is a pharmaceutical-grade, replication-incompetent human tumor cell line which conjugates to resting NK cells and delivers multiple, essential priming signals akin to treatment with at least three cytokines in combination. INKmune is stable at -80oC and is delivered by a simple IV infusion. The INKmune:NK interaction ligates multiple activating and co-stimulatory molecules on the NK cell and enhances its avidity of binding to tumor cells; notably those resistant to normal NK-mediated lysis. Tumor-primed NK (TpNK) cells can lyse a wide variety of NK-resistant tumors including leukemias, lymphomas, myeloma, ovarian cancer, breast cancer.
On Wednesday, Aug. 4th, INmune Bio, Inc. reported its financial results for the second quarter ended June 30, 2021 and provided a business update. INmune Bio, Inc. is a publicly traded (NASDAQ: INMB), clinical-stage biotechnology company focused on developing treatments that target the innate immune system to fight disease. INmune Bio has two product platforms that are both in clinical trials. The DN-TNF product platform utilizes dominant-negative technology to selectively neutralize soluble TNF, a key driver of innate immune dysfunction and mechanistic target of many diseases. DN-TNF is in clinical trial to determine if it can treat for COVID-19 complications (Quellor™), cancer (INB03™), Alzheimer's and treatment resistant depression (XPro595), and NASH (LIVNate™). The Natural Killer Cell Priming Platform includes INKmune™ aimed at priming the patient's NK cells to eliminate minimal residual disease in patients with cancer. INmune Bio's product platforms utilize a precision medicine approach for the treatment of a wide variety of hematologic malignancies, solid tumors and chronic inflammation. 
"We continue our planning and setup for a Phase 2 clinical trial of our lead candidate, XPRO™ (Xpro1595™), in patients with mild Alzheimer's disease, which we plan to initiate by year-end. We have already demonstrated that XPRO™ can reduce neuroinflammation and decreases biomarkers of neurodegeneration and improve synaptic function. If successful in Phase 2, we believe XPRO™ has the potential to be among the most significant advancements in the treatment of Alzheimer's Disease (AD) and other neurodegenerative diseases in many years. At the Alzheimer's Association International Conference last week, we introduced a new biomarker – Apparent Fiber Density (AFD), a measure of axonal integrity measured by MRI. XPRO™ increases AFD in patients receiving 1mg/kg/week. We believe the novel non-invasive white matter analytics of white matter free water and apparent fiber density will be very useful in the development of XPRO™ in AD, Treatment Resistant Depression (TRD) and the many other CNS indications we hope to attack in the future. Last month, we treated the first patient in the first Phase 1 clinical trial of our NK cell priming platform, INKmune, in high-risk myelodysplastic syndrome (MDS). We are calling INKmune a pseudokine because, in vitro, it converts the resting NK cells into memory-like NK cells that can kill cancer cells as well or better than NK cells treated cytokines such as IL-12, IL-15 and IL-18 alone or in combination." stated Raymond J Tesi, M.D., CEO/CMO of INmuneBio (INMB).
---
Q2 2021 and Recent Corporate Highlights INKmune Platform Highlights:
Announced that the first patient has been treated in the company's Phase 1 clinical trial of its Natural Killer (NK) cell priming platform, INKmune, as a potential treatment for high-risk myelodysplastic syndrome (MDS). Biomarker data is expected before the end of the year.
"Our preliminary data from the first patient treated with INKmune support the safety of this approach and give the first confirmation that the in vitro effects of INKmune on NK cells does translate to patients. I am particularly excited to see NK cells expanding in our first patient, treated at the lowest dose, which are activated and express cytotoxicity receptors for tumor cells. We are planning to open a second site for the MDS trial in the UK shortly and to open a second Phase 1 trial, in ovarian cancer in the coming months; although both are subject to ongoing COVID-related restrictions," stated Professor Mark Lowdell, PhD.

The Company has made available a video overview of its INKmune platform. Interested parties can view the video here.
---
DN-TNF Platform Highlights:
Phase 2 trial design of Xpro™ for the treatment of AD will enroll 168 patients in a 2:1 randomized, placebo-controlled trial with cognitive measurements as a primary endpoint.
Phase 1b XPRO™ data in AD to be discussed via Webinar the week of September 6th.
Presented a poster on XPRO™ at the Alzheimer's Association International Conference 2021 (AAIC).
Data from the Phase 2 trial of Quellor in hospitalized COVID-19 patients suffering from pulmonary complications should be delivered to the Data Safety Monitoring Board this month.
---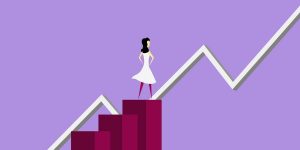 Financial Highlights:
Subsequent to the end of the second quarter, raised $36.9 million of net proceeds through a registered direct offering and raised $15.0 million of net proceeds through sales of our common stock through ATM, sufficient to fund the company at least through topline data from its planned Phase 2 study of Xpro™.

Entered into a $15 million credit facility with Silicon Valley Bank to partially fund the buyout of an option held by Xencor resulting from INmune's in-licensing of Xpro™ in October 2017. The retirement of the Xencor option eliminates an estimated 2.1 million shares of potential future common stock dilution upon exercise of the option.
---
Upcoming Milestones: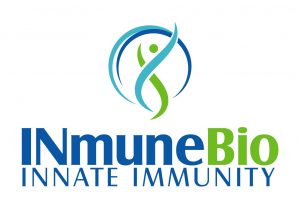 Report on Phase 1b data for XPRO™ Alzheimer's disease trial.
Initiate XPRO™ Phase 2 program for Alzheimer's disease in patients with neuro-inflammation by year-end 2021.
Initiate XPRO™ Phase 2 program for treatment resistant depression, funded in part by a $2.9 million NIH grant, by year-end 2021.
Report on first group of patients treated with Quellor™ as part of Phase 2 trial in patients with COVID 19 infection and respiratory compromise.
Report on biomarkers from the INKmune™ high-risk MDS Phase 1 trial before year end.
---
Financial Results for the Second Quarter Ended June 30, 2021:
Net loss attributable to common stockholders for the quarter ended June 30, 2021 was approximately $6.7 million, compared to approximately $2.1 million for the quarter ended June 30, 2020.
Research and development expense totaled approximately $4.5 million for the quarter ended June 30, 2021, compared to approximately $0.9 million during the quarter ended June 30, 2020.
General and administrative expense was approximately $2.1 million for the quarter ended June 30, 2021, compared to approximately $1.2 million during the quarter ended June 30, 2020.
As of June 30, 2021, the Company had cash and cash equivalents of approximately $39.5 million.
As of August 4, 2021, the Company had approximately 17.7 million common shares outstanding.
"With the completion of a registered direct offering during July 2021 in which the Company raised $36.9 million of net proceeds combined with the Company raising $15.0 million of net proceeds from the sale of common stock through the ATM, also in July 2021, we are well financed to Phase 2 Alzheimer's data and other milestones such as clinical data from INKmune and other developments with our DN-TNF franchise assuming no material delays caused by the pandemic," said David Moss, CFO INmuneBio (INMB).
Review INMB's Quarterly Call
INmune held a conference call today, Wednesday, August 4, 2021 at 4:30 PM Eastern Time 
A transcript will follow approximately 24 hours from the scheduled call. A replay will also be available through August 11, 2021 by dialing 11-844-512-2921 or 1-412-317-6671 (international) and entering PIN no. 13721921.
---
INMUNE's LATEST POWEERPOINT PRESO
Here's a link to review the INMB's presentation.
---
INmuneBio (INMB) Shares
Shares of INMB closed trading today at $14.13/share. The 52-week range is $7.29 – $29.99. The average daily volume is 398,221 shares a day. 
---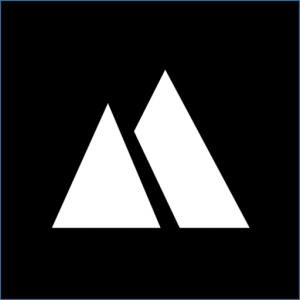 LEARN MORE
Visit Vista Partners VP Watchlist Page for INmune Bio (INMB by clicking here.