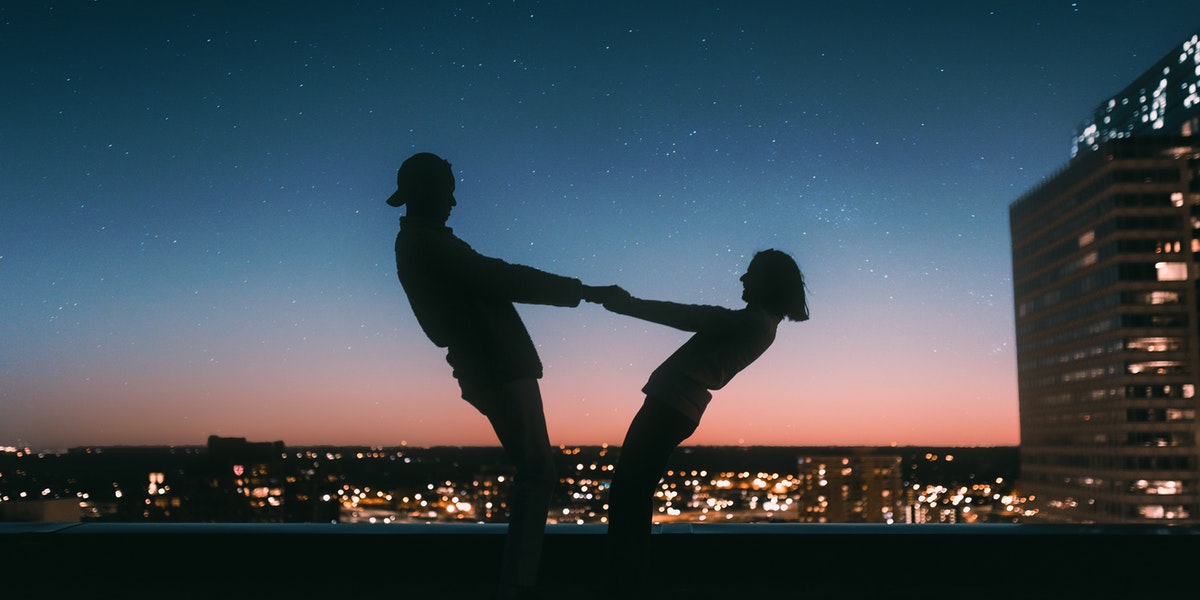 Infertility is a condition of the reproductive system that prevents the conception of children. It is estimated to affect between 8 and 12% of reproductive-aged couples worldwide.
Today, INVO Bioscience, Inc. (NASDAQ: INVO), a medical device company focused on commercializing the world's only in vivo culture system (IVC), INVOcell®, announced November 1, 2021 as the grand opening date for the Company's INVO Center joint venture, based in Monterrey, Mexico. The new center, named "Positib Fertility, an INVO Center," will focus on patients in need of advanced fertility care utilizing the efficient, effective, and affordable INVOcell solution & is located at Bosques del Valle #112, Col. Bosques del Valle, San Pedro Garza García, NL 66250, Mexico.
The current population of Mexico in 2021 is 130,262,216. According to macrotrends, the fertility rate of Mexico fell gradually from 6.5 births per woman in 1971 to 2.072 births per woman in 2021.
Positib Fertility, an INVO Center" becomes the first INVO Center in Mexico and follows the recent openings of INVO Centers in Birmingham, Alabama and Atlanta, Georgia. Positib Fertility is a partnership between INVO Bioscience and experienced reproductive specialist Dr. Francisco Arredondo, MD., MPH and Dr. Ramiro Ramirez Gutierrez, MD. Dr. Arredondo was an early adopter of the INVOcell solution as he began offering IVC via the INVOcell to his patients at fertility clinics in San Antonio and Austin in 2016. In 2017, due to the success in expanding the accessibility of infertility treatment to patients utilizing INVOcell, he decided to open a center where he would exclusively offer the INVOcell solution in McAllen, Texas. Dr. Arredondo successfully sold his U.S.-based fertility clinics in 2019 and is now focused on bringing the INVOcell solution to Mexico.
"I am incredibly excited to announce the grand opening of the first INVO Center in Mexico, 'Positib Fertility,' focused on the providing patients with an effective and affordable infertility solution. As an early adopter of the truly remarkable INVOcell technology while practicing in the United States, I was able witness the joy that can be brought to so many families struggling with fertility. I look forward to bringing that same joy to the people of Monterrey and the surrounding areas by the opening of this first-of-its-kind clinic in Mexico," stated Dr. Francisco Arredondo, MD., MPH.
Francisco Arredondo MD, MPH, FACOG graduated summa cum laude from the Monterrey Institute of Technology and Higher Studies School of Medicine in Mexico. In 1991, the Mexican president honored him as "one of the best medical students in the country." Two years before that, Dr. Arredondo found his passion in fertility while collaborating with Mexico's first successful In Vitro Fertilization team. His determination to become a fertility specialist led him to do: research at the World Health Organization's Reproductive Biology Center in Mexico City; an internship in Kahn Mount Sinai School of Medicine in New York City; an OBGYN residency at University of TexasHealth Science Center of San Antonio, Texas; a Fertility Fellowship at Hospital of the University of Pennsylvania; and a Master's in Public Health at Harvard University where he focused on international health and business management. He practiced as an OBGYN in rural Kentucky and later became an Assistant Professor of Reproductive Biology at Case Western Reserve University in Cleveland, Ohio. Dr. Arredondo's 40th birthday inspired him to combine his medical, entrepreneurial, and management skills to follow a new path as a "MedikalPreneur" — a term he coined — which led him back to San Antonio to open his own fertility center. Over 13 years, he and his three-member team grew a network of fertility centers and entrepreneurial ventures with more than 80 team members. In 2018 and 2019, some of his corporations underwent two mergers and made him the Chief Medical Officer of America's largest network of fertility centers, overseeing more than 50 fertility specialists. After achieving his professional and financial goals, Dr. Arredondo sold his interest in many of his companies and embarked on a new venture: Social Entrepreneurship to democratize fertility services. A member of the medical advisory board for various American companies, he also advises national and international private equity firms that focus on health investments. Dr. Arredondo shares his success secrets so you can become a MedikalPreneur to transform your medical practice, achieve your greatest professional fulfillment, and maximize your financial potential. Dr. Arredondo is also a member of  Medical Advisory Board of Pregyny, Inc, (NASDAQ: PGNY, mkt cap ~$5.1B) that is a leading fertility benefits management company that combines clinical and emotional guidance, science, technology and data to provide comprehensive value-based fertility solutions for self-insured employers. Progyny's benefit plans are designed to improve outcomes, shorten time to pregnancy and reduce total fertility-related costs. Lastly Dr. Areredondo is a member of the Scenic Advisory board of INVO Bioscience (NASDAQ: INVO).
"This is yet another milestone in the history of the Company and the INVOcell solution as we announce the grand opening of our first INVO Center in Mexico. Drs. Arredondo and Ramirez are leaders in the fertility industry, and more importantly, are highly passionate and dedicated to helping the families in Mexico who struggle with infertility. This is an exciting time for the industry as we take yet another significant step forward to advance our core mission of improving access to advanced fertility services for the many patients around the world through the use of the INVOcell solution," stated Steve Shum, CEO of INVO Bioscience.
---
"For too long, advanced fertility services have been largely unattainable to a large segment of the global population due to industry capacity and cost. I look forward to the opening of Positib Fertility leveraging the INVOcell technology which solves these two critical challenges helping to achieve the goal of democratizing fertility services" stated Ramiro Ramirez, MD, of Positib Fertility.
---
About INVOcell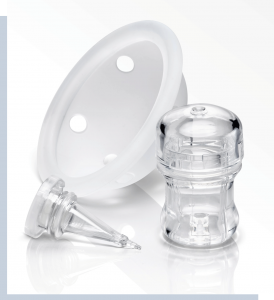 The INVOcell procedure is the first in-vivo culture (IVC) system in the world used for the incubation of eggs and sperm during fertilization and early embryo development within the body, as an alternative to conventional In Vitro Fertilization (IVF) and Intrauterine Insemination (IUI). Through its in vivo approach, INVOcell offers patients a more natural and intimate experience with comparable results at a lower cost.
---
INVO Bioscience (NASDAQ: INVO) WAS RECENTLY FUNDED BY WALL STREET
On Oct. 1, INVO announced that it has entered into definitive agreements with institutional and accredited investors and members of INVO Bioscience's management team to purchase 1,240,763 shares of its common stock at a purchase price of $3.26 per share, in a registered direct offering priced at-the-market under Nasdaq rules, for gross proceeds of approximately $4.0 million. The registered direct offering was expected to close on or about October 5, 2021, subject to the satisfaction of customary closing conditions. The group of investors includes members of INVO Bioscience's management team, including Steve Shum, CEO, and Andrea Goren, CFO. Paulson Investment Company, LLC is acting as the exclusive placement agent for the offering. The gross proceeds from the offering are expected to be approximately $4.0 million, before deducting placement agent's fees and other offering expenses. INVO Bioscience currently intends to use the net proceeds from this registered direct offering for general corporate and working capital purposes.
Also, on Oct. 1, INVO entered into a separate Stock Purchase Agreement with Paradigm Opportunities Fund, LP an accredited institutional investor, pursuant to which we will issue to such investor 600,703 shares of their common stock, par value $0.0001 per share for a purchase price of $3.329 per share for an aggregate purchase price of $1,999,740.29. This transaction is set to close on November 30, 2021. The Shares will be issued under the exemption from registration under Section 4(a)(2) and/or Rule 506 of the Securities Act of 1933, as amended. The Purchase Agreement contains a $250,000 break-up fee whereby if either party fails to close, it will be required to pay the non-breaching party a fee of $250,000. The investor under the Purchase Agreement also agreed to a 1-year lock up period with respect to the Shares.
---
INVO STOCK
INVo Bioscience's stock is currently trading in the $3.56 range. The 52- week trading range for INVO is $2.90 – $12.30.
RECENT PROGRESS HIGHLIGHTS FROM INVO!
On September 9th, INVO Bioscience announced that it has completed the acquisition of a Canadian-based entity that was originally formed to offer INVOcell in Canada. The entity had previously completed a number of important procedures and documentation necessary to establish INVOcell within clinical operations in Canada. INVO Bioscience anticipates leveraging this entity to advance the distribution of INVOcell, and take advantage of the existing product registration which approved the device for sale based on 5-day incubation in the Canadian market. In addition, the Company is initiating the development of joint ventures to establish INVO Centers within the Canadian marketplace, similar to U.S. and Mexico markets, to further drive accelerated adoption of the INVOcell solution while also increasing much needed capacity and patient access within the fertility industry. Steve Shum, CEO of INVO Bioscience, commented, "We believe Canada offers an excellent opportunity to further expand our distribution efforts of INVOcell while also advancing our joint-venture based INVO Center model. With roughly 16% (or 1 in 6) couples in Canada experiencing infertility, a number that has doubled since the 1980s, and with a popultion of 37.74 million, Canada represents a sizable market opportunity. Canada also faces similar issues that hamper other parts of the world, including a large underserved population, access/capacity constraints and affordability challenges. We appreciate the key individuals in Canada that originally created this entity to help promote and bring our INVOcell technology into the marketplace and look forward to bringing greater resources to advance this effort. We anticipate this acquisition will serve as a platform to help accelerate building INVOcell's presence in Canada."
On September 7th,  INVO Bioscience announced that it has officially opened the Company's 2nd INVO Center in 

the United States

, based in Atlanta, Georgia after recently opening their first in Birmingham, AL called "Innovative Fertility Specialists, An INVO Center"on August 9th. INVO Centers are further scheduled this year to open in Monterrey, Mexico & the San Francisco Bay Area. This new joint-venture, named "Bloom Fertility, an INVO Center," will focus on patients in need of advanced fertility care utilizing the efficient, effective, and affordable INVOcell solution. READ THE COMPLETE STORY. 
On August 16th, INVO announced their financial and operating results for the second quarter ended June 30, 2021 and provided a business update. Steve Shum , CEO of INVO stated. "Our team made excellent progress during the second quarter of 2021 toward our key objectives, headlined by last week's official opening of our first INVO Center practice in Birmingham, AlabamaWe feel INVO is now well positioned for success based on the following core foundational elements developed over the past 2 years. We believe there is a substantial underserved patient population with infertility challenges and a real need to expand access to treatment. In our opinion, this is a multi-billion-dollar market expansion opportunity, and INVOcell is well positioned to address the unmet medical need."
On Aug.2, INVO announced the Company's first Joint Venture INVO Center practice in the United States, based in Birmingham, Alabama, was officially opening on August 9, 2021. Dr. Hammond commented, "With the opening of the country's first INVOcell medical practice, we are advancing a core mission towards improving access to advanced fertility services for the many patients who would otherwise never have the opportunity. To date, we have already received numerous advanced inquiries via word of mouth and have dozens of patients scheduled for initial patient consultations who are eager to proceed with treatment. As we officially open the center next week, we expect to accelerate our marketing programs with the help of the INVO marketing team to enhance overall patient awareness around Innovative Fertility Specialists, An INVO Center."
On July 14th, INVO announced the appointment of world renowned women's health expert, Dr. Barbara Levy, M.D., FACOG, FACS as the Company's Senior VP, Global Clinical Integration to accelerate affordable infertility treatment INVOcell's Global OB/GYN Clinical Integration Strategy. Dr. Levy is considered one of the most influential clinical executives in the world, recently serving as Vice President, Health Policy at the American College of Obstetricians and Gynecologists (ACOG) and chair of the American Medical Association/Specialty Society Relative Value Scale Update Committee. She joins INVO Bioscience to help further develop and accelerate the Company's global OB/GYN channel strategy. Steve Shum, CEO of INVO Bioscience, said, "We are excited to have Dr. Levy join the INVO team to support our mission to bring care to the vast underserved patient population around the world experiencing infertility challenges. She has a clear understanding of the role that OB/GYNs can play in helping to democratize fertility care on a global basis by providing accessibility to affordable and effective treatments, the key hallmarks of the INVOcell technology. We look forward to leveraging her experience, relationships, and influence to accelerate our OB/GYN clinical implementation strategy in the years to come."