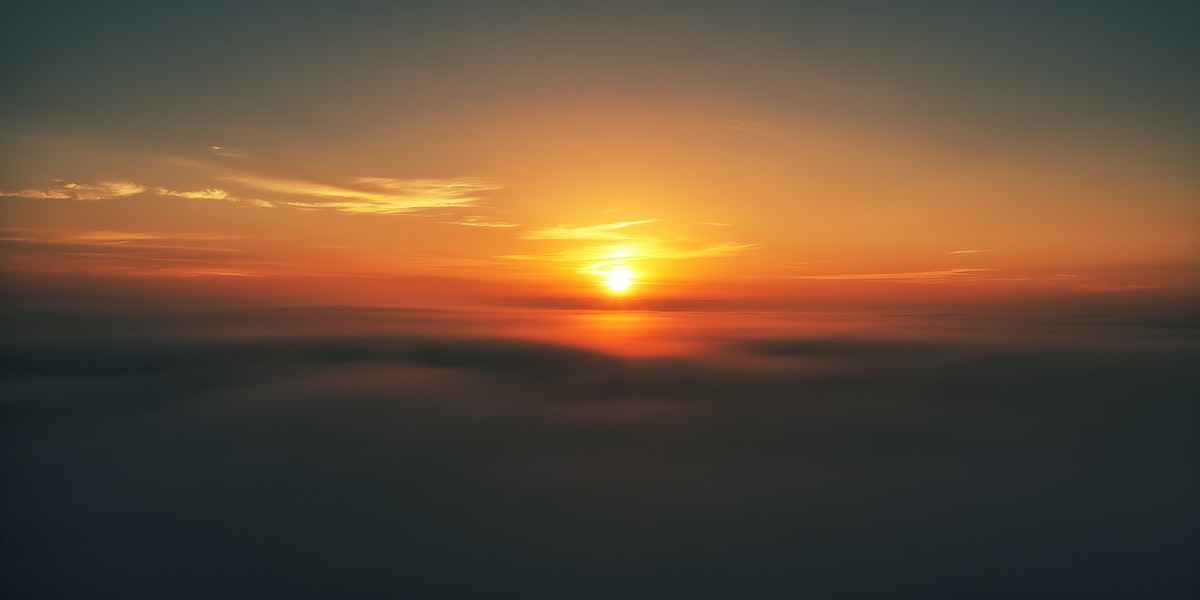 InMed Pharmaceuticals (NASDAQ: INM)
is a global leader in the research, development and manufacturing of rare cannabinoids, including clinical and preclinical programs targeting the treatment of diseases with high unmet medical needs. They also have significant know-how in developing proprietary manufacturing approaches to produce cannabinoids for various market sectors.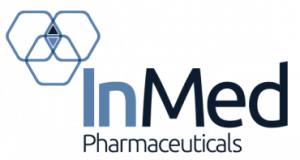 On Friday, February 17, after the close, InMed Pharmaceuticals Inc. (Nasdaq: INM) issued a press release that announced their financial results for the second quarter of fiscal year 2023 which ended December 31, 2022. Some of the highlights in the release included the following:
Closed calendar year 2022 with strong cash position of $11.5 million
Approaches completion of enrollment for Ph 2 clinical trial in EB
Advances research using rare cannabinoids in treating glaucoma and neurodegenerative diseases such as Alzheimer's, Huntington's and Parkinson's
CEO's REPORT
"This period was another strong operational quarter for the Company as we advanced our pharmaceutical programs, including the launch of INM-900 series compounds for the evaluation of neurodegenerative diseases. We are currently approaching the end of enrollment in our Ph 2 clinical trial in Epidermolysis Bullosa ("EB"). As we move into calendar 2023, we have a strong pipeline of programs at various stages of development. Fiscal Q2 saw significant cost savings across the different business segments resulting in a reduced cash burn. In addition, our strong cash position of over $11 million enables us to pursue several material milestones throughout calendar 2023," stated Eric A. Adams, President and CEO of InMed. 
InMed Approaches completion of enrollment for Ph 2 clinical trial in EB!
InMed's INM-755 a cannabinol topical cream for the treatment of epidermolysis bullosa (EB), is the first, and currently the only, cannabinol formulation being tested in clinical trials as a therapeutic product. What is epidermolysis bullosa? Epidermolysis bullosa, or EB, is a rare genetic skin disease characterized by fragile skin that can lead to extensive blistering and wounding. It is a painful and often debilitating disease that affects skin and mucous membranes, particularly of the gastrointestinal tract, genitourinary and respiratory systems. According to debra of America, a non-profit organization supporting the EB community, EB affects 1 out of 20,000 births in the United States – approximately 200 children a year are born with EB. The disease has no cure and all current treatments are directed towards symptom relief.
InMed's Phase 2 Clinical Trial in EB has now enrolled 17 patients of its targeted 20 patients. Several additional prospective patients have reportedly been identified for screening at the clinical sites and enrollment is expected to complete at the end of March 2023, with initial read out expected in early calendar 3Q 2023.  
Previously, InMed completed extensive safety pharmacology and toxicology studies of CBN and INM-755 cream that demonstrated promising results and supported advancing the compound into clinical trials. In preclinical pharmacology studies, CBN demonstrated activity in reducing markers of inflammation and pain. It also upregulated expression of a type of keratin (keratin 15, or K15), which might lead to improved skin integrity and reduced blister formation in EB simplex (EBS) patients with mutations of another keratin (keratin 14, or K14). Its anti-inflammatory activity may be beneficial in healing chronic wounds where healing has been prevented by prolonged inflammation.
InMed's current study is taking place in seven countries including Austria, Germany, Greece, France, Italy, Israel and Spain. Eleven clinical sites have been fully activated. All four subtypes of inherited EB, being EB Simplex, Dystrophic EB, Junctional EB, and Kindler Syndrome, are eligible for this study. InMed will evaluate the safety of INM-755 (cannabinol) cream and its preliminary efficacy in treating symptoms and healing wounds over a 28-day period. The study will use a within-patient, double-blind design whereby matched index areas will be randomized to INM-755 (cannabinol) cream or vehicle cream as a control. 
---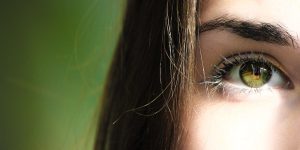 INM-088 – Glaucoma Program Update
InMed continues to conduct the required IND enabling preclinical testing and has planned GLP toxicology studies in mid-2023. Human clinical trials remain on track to commence in calendar 2024.
As part of our dermatological programs, InMed has completed extensive safety studies of cannabinol, the active pharmaceutical ingredient (API) in INM-088. Our preclinical studies of cannabinol included doses at levels much higher than what would be used in an ophthalmic pharmaceutical treatment and still demonstrated an excellent safety profile. No drug-related toxicity was demonstrated in any of the studies. Additionally, as INM-088 is being designed for topical delivery to the eye, it would have a localized effect with very little drug being absorbed or migrating into the bloodstream, thus minimizing potential systemic adverse side effects.
What is Glaucoma? Glaucoma is a chronic optic neuropathy that is typically characterized by high intraocular pressure (IOP). The cause of glaucoma is understood to be inadequate or obstructed drainage of fluid in the eye, or "aqueous humor", through a drainage membrane called the trabecular meshwork, or "TM", increasing the fluid pressure within the front part of the eye, or "anterior chamber", and subsequently leading to pressure at the back part of the eye or "posterior chamber". The increased intraocular pressure exacts a toll on the nerve cells, called neurons, located at the back of the eye in the retina, thinning the mesh-like tissue in this region and resulting in damage to the neurons and specifically to the optic nerve, which provides the impulses of sight to the brain. This damage leads to blindness. Glaucoma is currently the second leading cause of blindness worldwide and is estimated to affect a population of about 76 million worldwide.
Why use Cannabis to treat glaucoma? Note that decades of anecdotal evidence suggests that the use of Cannabis may play a role in lowering intraocular pressure in glaucoma. However, no such products have been formally investigated in clinical trials and none is currently approved for the treatment of this disease. The neuroprotective role of cannabinoids has not before been utilized as a therapeutic strategy in glaucoma, primarily due to great difficulties associated with the targeted delivery of cannabinoids to intraocular tissues. This class of compound is also relatively poorly bioavailable due to its low aqueous solubility. An exciting finding is the discovery of receptors for cannabinoids in the tissues of the eye itself, suggesting that local administration has the possibility of being effective. Furthermore, there is evidence from research in the brain that there may be properties of the cannabinoids that protect nerve cells like those in the optic nerve. This raises the hope that cannabinoids could protect the optic nerve not only through intraocular pressure-lowering but also through a neuroprotective mechanism. However, unless a well-tolerated formulation of a marijuana-related compound with a much longer duration of action is demonstrated in rigorous clinical testing to reduce optic nerve damage and preserve vision, there is no scientific basis for use of these agents in the treatment of glaucoma.
---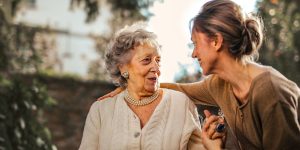 INM-900 – Neurodegenerative Diseases Program Update
InMed reported that 2 cannabinoid analogs are being assessed in in vivo models of neurodegenerative diseases and the Company expects these studies to be completed and a candidate selected for further development in calendar 2Q 2023. InMed believes that their research demonstrated the neuroprotective effects of specific cannabinoid analogs and their potential to improve neuronal function. What is a Neurodegenerative disease? A neurodegenerative disease is caused by the progressive loss of structure or function of neurons, in the process known as neurodegeneration. Such neuronal damage may ultimately involve cell death. Neurodegenerative diseases include amyotrophic lateral sclerosis, multiple sclerosis, Parkinson's disease, Alzheimer's disease, Huntington's disease, multiple system atrophy, and prion diseases. Neurodegeneration can be found in the brain at many different levels of neuronal circuitry, ranging from molecular to systemic. Because there is no known way to reverse the progressive degeneration of neurons, these diseases are considered to be incurable; however research has shown that the two major contributing factors to neurodegeneration are oxidative stress and inflammation. Biomedical research has revealed many similarities between these diseases at the subcellular level, including atypical protein assemblies (like proteinopathy) and induced cell death. These similarities suggest that therapeutic advances against one neurodegenerative disease might ameliorate other diseases as well. Within neurodegenerative diseases, it is estimated that 55 million people worldwide had dementia in 2019, and that by 2050 this figure will increase to 139 million people. Several published in vitro and in vivo studies have been conducted to understand the effects of different cannabinoids in neuronal disorders. There are a number of cannabinoid receptors or endocannabinoids, such as CB1, GPR6, GPR55 and 2-AG, that are expressed in the brain. Cannabinoids are highly lipophilic (dissolves in fats, oils and lipids) and can cross the blood brain barrier, making them potential pharmaceutical targets for neurodegenerative disease.
---

BayMedica's Commercial Business Is Growing!
InMed's subsidiary, BayMedica, continues to be a leading producer of cannabichromene (CBC) with increased revenue in the last two quarters, including a 46% quarter over quarter increase in fiscal 2Q 2023. Management continues to evaluate strategic options and long-term supply agreements for this business segment. What does BayMedica do?  BayMedica has created an efficient, patent-pending, biological factory by taking the blueprints for cannabinoid biosynthesis from the cannabis plant and engineering it into ultra-efficient brewer's yeast. BayMedica utilizes its expertise in synthetic chemistry to complement its biosynthesis platform. BayMedica's platform has already shown that at scale its cannabinoids have both quality and cost advantages over cannabinoids produced via legacy agriculture. Learn more about BayMedic's exciting opportunity here. 
---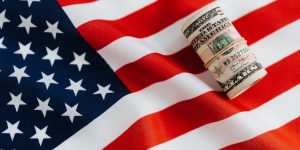 InMed Has Increased Its Cash Position!
At December 31, 2022, InMed reported that Company's cash, cash equivalents and short-term investments were $11.5 million, which compares to $6.2 million at June 30, 2022. The increase in cash, cash equivalents and short-term investments during the six months to December 31, 2022, was primarily the result of both the September 13, 2022 and November 21, 2022 private placements partially offset by cash outflows from operating activities. With the completion of recent financings and depending on how we prioritize investment into our various development activities, InMed has a projected cash runway to the end of calendar 2023, allowing the Company to pursue certain material milestones over the coming year which we believe will increase shareholder value.
---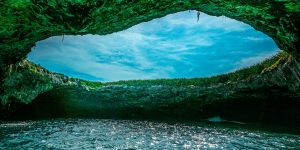 InMed Enjoys a Very Low Float!
At December 31, 2022, the InMed reported that its total issued and outstanding shares were 1,589,992. Subsequent to quarter end, 1,738,204 pre-funded warrants were exercised. As of the date of InMed's Feb. 17, 2023 10Q filing, the Company reported that its issued and outstanding shares are 3,328,196. During the three and six months ending December 31, 2022, the weighted average number of common shares was 2,300,526 and 1,583,073, which the Company used for the calculation of loss per share for the respective interim periods. Shares of InMed closed trading at $1.60/share on Friday and traded up to $1.68 in the aftermarkets and averages 669,513 shares of trading volume/day.
---
CONSIDER DISCOVERING MORE ABOUT InMed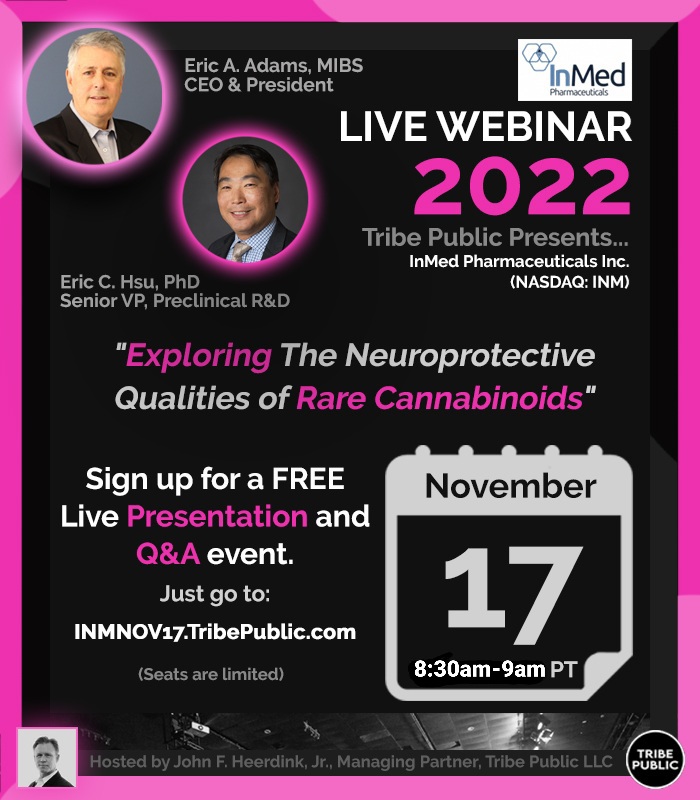 On Nov. 17,2022, Vista Partners' sister organization Tribe Public hosted a Webinar Presentation and Q&A Event that was co-hosted by Eric A. Adams, CEO & Eric C. Hsu, PhD, Senior Vice President, Pre-Clinical Research & Development of InMed Pharmaceuticals (NASDAQ: INM. They delivered a presentation titled "Exploring The Neuroprotective Qualities of Rare Cannabinoids"& addressed a Q&A session at the end of the presentation. You may now watch the event video that has received over 17,ooo views at the Tribe Public YouTube Channel at this link. 
---
STILL LIKE TO LEARN MORE?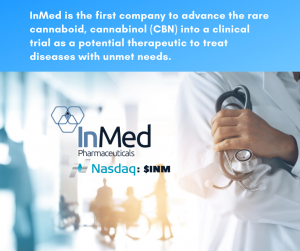 Please visit our InMed Pharmaceuticals (NASDAQ: INM) page under the Vista Partners' Watchlist by clicking here.