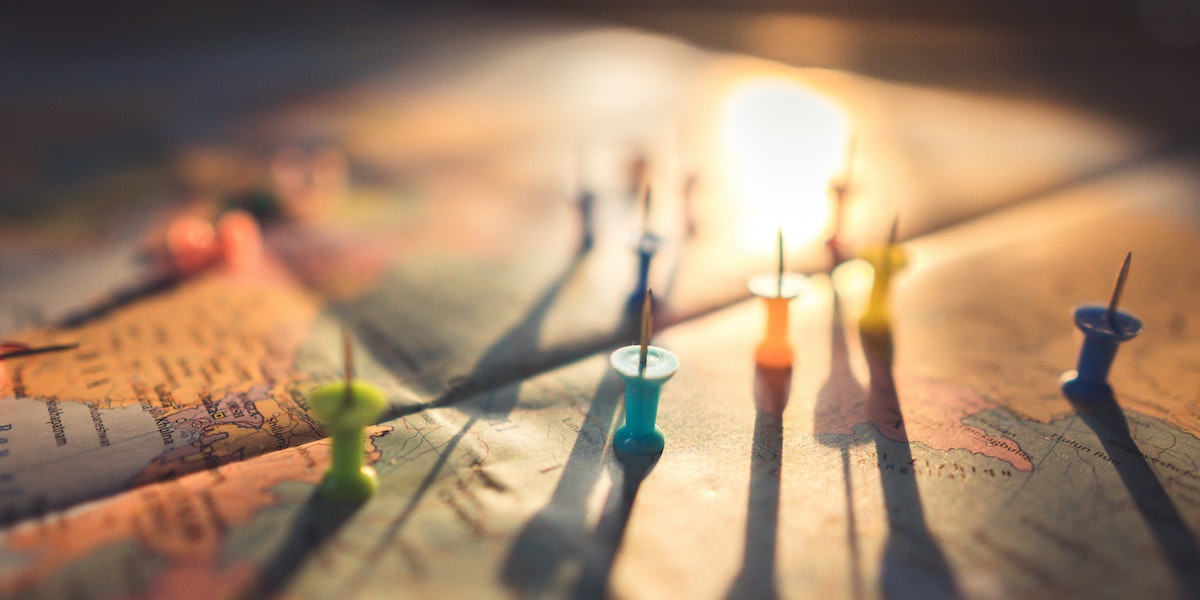 Taiwan is a destination for assisted reproductive technology (ART) throughout Asia and also has the lowest birthrate in the world. Taiwan's birth rate has dropped as a result of similar trends elsewhere in Asia, such as later marriage and increasing cost of living. Further, the average age of patients requiring therapy is rising. Fortunately, according to the statistics published by "ICMART", the overall implantation rate of therapy in Taiwan ranked second worldwide, almost equal to the level in the U.S., and a leading country in Asia. The stable high success rate derives from updated medical research and enriched clinical experience from the physicians, advanced laboratory facilities and technology as well as patient-centered customized treatment plans (depending on their age, ovarian functions and causes of infertility, etc.). Prior to the pandemic, in 2019 there were approximately 55,000 ART cases in Taiwan, an increase of approximately 55% compared to 2016. In July 2021, the government in Taiwan implemented a subsidy plan for ART with the goal of encouraging more local married couples to undergo ART treatments. The subsidies are also available to transnational couples in which one spouse holds a Taiwanese ID card.
INVO Bioscience, Inc. (Nasdaq: INVO), a commercial-stage fertility company focused on expanding access to advanced treatment worldwide with its INVOcell® medical device and the intravaginal culture ("IVC") procedure it enables, announced in January, 2023 that it has entered an exclusive distribution agreement with Ming Mei Technology Co. Ltd ("Ming Mei") for Taiwan. The agreement will have an initial 1-year term with renewals. Ming Mei is a leading distributor of fertility-based devices and components in Taiwan helping to bring the latest and most advanced medical equipment into the region. Ming Mei estimates it has approximately 90% coverage of reagents and consumables in the reproductive medicine market in Taiwan. With strong customer relationships in the region, and their familiarity with the field of reproductive medicine, Ming Mei is ideally suited to expand distribution of INVOcell in Taiwan.
"We are excited to bring our INVOcell solution to Taiwan through our partners at Ming Mei. Taiwan has similar characteristics to many other countries throughout the world – decreasing birth rates and rising cost of treatment. The INVOcell solution helps to address these critical factors with a revolutionary medical device that allows fertilization and early embryo development to take place in vivo within the woman's body. We look forward to leveraging Ming Mei's strong history of introducing next generation technologies to the fertility market with planned introduction in early 2023" commented Steve Shum, CEO of INVO.
"Women's healthcare and infertility remain a key focus and passion of mine. The industry needs efficient and scalable advanced treatment options that are also accessible and affordable to help bring equity to the large, underserved patient population. Upon learning more extensively about IVC and the INVOcell technology, I knew I could make a difference by helping to bring this innovative solution to the marketplace. I'm excited to be joining the INVO team and help leverage my strong relationships within the Tampa community to drive success and help advance INVO's mission to bring greater access to patients," stated Shelly W. Holmström, M.D. FACOG.
The new Tampa Center is believed to help further the INVO Bioscience's key commercial efforts, which involves expanding and rolling out INVO Centers in key markets across the US and abroad as well as selectively making accretive acquisitions of existing fertility clinics as recently highlighted with its first acquisition LOI. "Following the successful launches of our first three INVO Centers (Atlanta, Birmingham, Mexico) we are enthusiastic to begin working with Dr. Holmström, one of the leading OB/GYN's in the region to lead our Tampa INVO Center and help advance our mission to increase access to affordable infertility treatments to the large, underserved patient population. Dr. Holmström's experience, reputation, deep ties to the local community along with her outlook on the industry, aligns strongly with our goals to bring the INVOcell technology to the people of Tampa and beyond. We look forward to the opening of our Tampa INVO Center in the first half of 2023," stated  Steve Shum, CEO of INVO Bioscience. 
At Vista we believe that INVO Bioscience (NASDAQ: INVO) potentially poised for aggressive growth through its clinician partnership model where they have already rolled out 3 INVO Centers that have been in operation for over a year now and have a number of other targets.  In August of 2022, INVO also announced its intention to opportunistically pursue acquisitions of established fertility clinics in the U.S. to complement its existing strategy of opening new INVO Centers and to accelerate growth. INVO stated that since regaining control of INVOcell's distribution in the U.S., INVO has engaged with over one hundred domestic IVF clinics. These interactions have yielded renewed interest in the adoption of INVOcell and the IVC procedure in existing clinics, led to new INVO Center partnership discussions and generated potential acquisition opportunities. A growing number of like-minded physicians that share INVO's mission to democratize fertility care are now in discussions with the Company to join forces in expanding access to treatment. Management believes that acquisitions represent a logical extension of the Company's strategy, as INVO looks to integrate profitable businesses run by established and successful physicians. Furthermore, acquisitions would allow INVO the opportunity to fully implement INVOcell and the IVC procedure within an acquired IVF center, which, in turn, would help to support the Company's distribution business. In the pursuit of this strategy, INVO is entertaining potential acquisitions and recently signed a non-binding letter for one specific opportunity. INVO and the key principals are working to consummate the acquisition and are developing a plan to incorporate INVOcell and the IVC procedure into the clinic's existing operations with a goal of further growing revenue and earnings. Such implementation is not expected to require significant investment since IVC procedures can be added without additional equipment, space and/or human resources. The Company also executed a non-binding letter of intent with a lender to provide non-dilutive funding payable to close the transaction.
We also believe see this as an incredible time to consider investing into the fertility space in general. The multi-billion-dollar global fertility market is currently predicted to reach approximately US$47.9 billion by 2030 with the massively underserved patient market still unable to access affordable treatment. It is estimated that approximately 90% of patients go without care annually. However, given INVO's clinic-partner platform we see exciting opportunities on the horizon for the company's growth and for fulfilling at least some of this need. 
Currently INVO Bioscience's stock, trading under the ticker INVO on the NASDAQ, has began to trend positively since the beginning of 2023 and is now up 72.76% closing at $.7325 today.   The average volume of the INVO shares is 50,450 and they experience their fair share of volatility as it is considered a relatively tightly held or 'low float' stock. 
Here's a few metrics courtesy of Yahoo Finance (2/15/2023):
On Feb. 14th, a new 13G/A was filed at SEC on 2/14/23 for ownership of 623,860 shares representing 5.1% of INVO Bioscience by widely respected asset manager AWM Investment Company, Inc., a Delaware corporation (AWM), who is the investment adviser to Special Situations Life Sciences Fund, L.P.
---
GOT TIME TO LEARN MORE?…
Each day, more and more people are waking up to see the significant problem that is infertility. According to the World Health Organization, infertility is a disease of the male or female reproductive system defined by the failure to achieve a pregnancy after 12 months or more of regular unprotected sexual intercourse. Availability, access, and quality of interventions to address infertility remain a challenge in most countries. Tesla (TSLA) CEO, Elon Musk, has also been recently commenting on the falling birth rates with quotes like, "Population collapse is the biggest danger civilization faces by far." He added, "Mark my words, they are sadly true."  The pressure is building for the sustainability of mankind, and many of today's thought leaders are starting to vocalize the impending doom and the need to adapt news ways. According to an article via the World Economic Forum, "If they aren't already, dozens of countries' populations will be going into decline in this century, according to a study published in the Lancet. 23 countries are expected to feel this effect intensify, with their populations dropping to half of what they are now by the year 2100.'
Humanity needs a safe, effective, more affordable and increasingly more accessible fertility treatment option for the rising number of women, couples, and families that are faced with infertility issues. According to nichd.nih.gov, about 9% of men and 11% of women of reproductive age have experienced infertility problems. Currently 12-15% of couples cannot get pregnant within the first year of trying. The number is higher for women according to the CDC, "In the United States, among heterosexual women aged 15 to 49 years with no prior births, about 1 in 5 (19%) are unable to get pregnant after one year of trying."
To make matters worse, current infertility treatment options are appallingly limited and very expensive. According to Cofertility.com, 1 out of every 3 Americans have turned to fertility treatments or know someone who has. Despite this fact, there are only a few known ways to treat infertility: medicines, surgeries, and fertilization procedures such as IVF (in-vitro fertilization). For the roughly 3% of patients who require IVF treatment, less than half of them see results and many opt out of the process as they cannot affordable to take time or handle the costs related to time, travel and expense of the process.
If you have ever struggled with infertility issues, or know someone who has, you are probably well aware of how demoralizing it can be. Imagine for a moment spending thousands of dollars and months of intensive medical procedure only to end up empty handed, exhausted, sad, and defeated because after all of that time, work, and money, you still don't have a baby. That's an incredibly difficult situation, and it's becoming more common each passing year. Likewise, the need for more effective, less invasive infertility treatment options is increasing with each passing year. This is the sole focus of medtech company INVO Bioscience (NASDAQ: INVO).
Now to learn even more, please consider reading our recently published story titled "INVO Bioscience (NASDAQ: $INVO), A Company Seeking To Address A Massively Underserved Fertility Market."