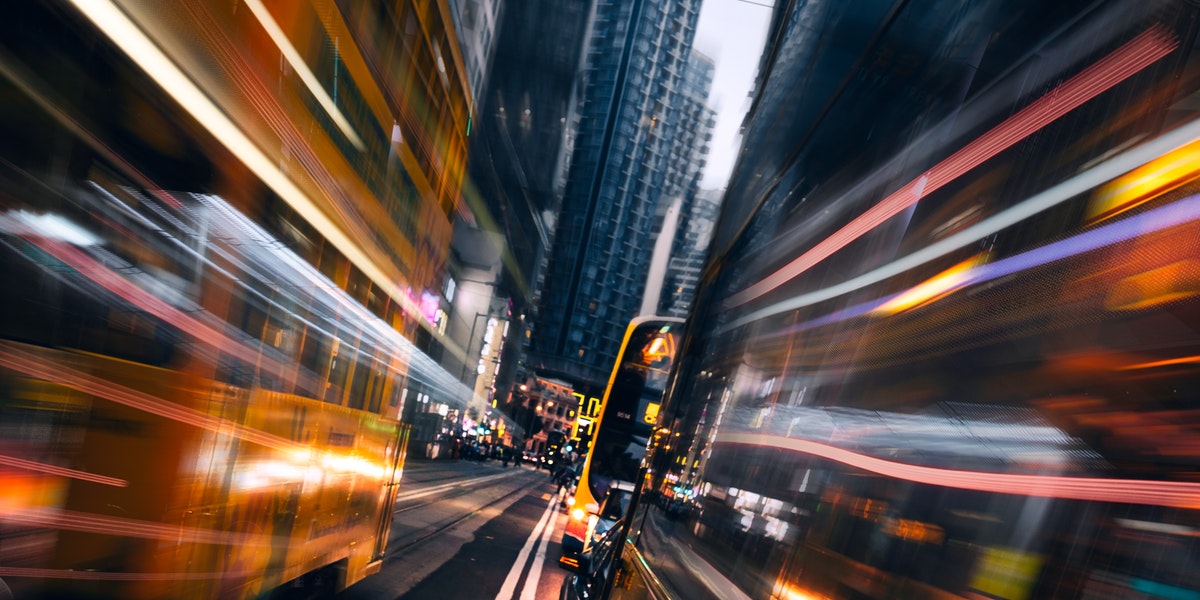 Beyond the well-known cannabinoids of THC and CBD, there's a whole world of rare cannabinoids. Indeed, there are more than 100 rare cannabinoids that have been found in the Cannabis plant, including CBG, CBN, CBC and THCV with unique properties that are believed to have a wide range of health benefits. However, these 'minor' or 'rare cannabinoids' are present in much smaller quantities in the plant and therefore have not been studied extensively due to limited access. As a result the pharmaceutical and consumer applications of these cannabinoids are only beginning to be understood. In addition, the very low levels in the plant have also made it economically impractical to extract for any large-scale commercial purposes. For this reason, much like many other products we use in our daily lives, it is necessary to evolve into synthetic approaches to produce the raw materials used in these products. There are a few manufacturing processes that are widely used, including chemical synthesis and biosynthesis. Recent reports suggest the biosynthesis of rare cannabinoids could be a $10B market by 2025 increasing to $115B in 2040. At the end of the day, companies that produce rare cannabinoids with the highest quality and lowest prices will emerge as real leaders as this market evolves. This is where InMed Pharmaceuticals Inc. (Nasdaq: INM), a manufacturer and clinical developer of rare cannabinoids, is now stepping into a leadership role with their organic & acquisitive developments.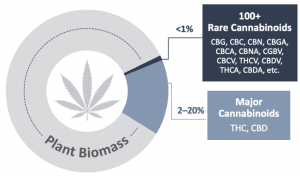 On Monday, September 13th, InMed announced that it had entered into a definitive agreement to acquire BayMedica Inc., a private company based in the US that specializes in the manufacturing and commercialization of rare cannabinoids. The Definitive Agreement follows a previously signed letter of intent announced on June 29, 2021. The transaction, which is subject to certain standard closing conditions, is expected to close in the coming weeks. Upon closing, InMed will become a global leader in the manufacturing of rare cannabinoids, with expertise in three distinct and complementary cannabinoid manufacturing approaches. InMed's proprietary cannabinoid manufacturing process, IntegraSyn™, combined with BayMedica's synthetic biology and chemical synthesis capabilities, will provide InMed with complete manufacturing flexibility to select the most appropriate, cost-effective method based on the target cannabinoid and appropriate quality specifications for the desired market segment. In parallel to cannabinoid manufacturing, the combined company will continue to explore the therapeutic potential of cannabinoids and novel cannabinoid analogs for pharmaceutical drug development, as well as expand commercial sales of rare cannabinoids to the consumer health and wellness sector.
"This is a transformative transaction for InMed. This acquisition gives us a breadth of synthetic cannabinoid manufacturing capabilities to deliver high quality, cost-effective rare cannabinoids for any segment of the market from consumer packaged goods (CPG) to prescription pharmaceuticals. After initializing our research collaboration with BayMedica last November, it became evident that there are very clear synergies between our companies. BayMedica brings unparalleled cannabinoid manufacturing expertise in both chemical synthesis and biosynthesis together with industry veterans who have been pioneers in this space. This transaction transforms InMed into a revenue-generating company, providing tangible value for our shareholders. BayMedica has demonstrated a rapid increase in sales since initiating commercialization and we expect to grow these revenues considerably in the short-to-medium term. We believe this segment of the industry is reaching an inflection point as commercial viability is being achieved as well as increased awareness and appreciation for bio-identical, synthetically produced cannabinoids," Eric A. Adams, President and Chief Executive Officer of InMed Pharmaceuticals (NASDAQ: INM).
Now Producing Revenues
Revenues of BayMedica's initial rare cannabinoid product, Prodiol® CBC (cannabichromene), have grown steadily since sales commenced in December 2019, with cumulative revenues in excess of US$2.5M. BayMedica leads the industry in large batch production of CBC with current batch sizes of more than 200kg and an ability to increase to metric ton quantities as market demand increases. BayMedica is focused on the wholesale to consumer health and wellness markets, including nutraceuticals, cosmetic, functional food and beverage, as well as animal health markets. In addition to CBC, BayMedica has several high value non-intoxicating rare cannabinoids in various stages of commercial manufacturing scale-up including CBDV, THCV, CBGV, CBT and CBN for the health and wellness markets.
"The entire BayMedica team is very excited to join InMed. We look forward to advancing our manufacturing systems together, enabling us to bring additional rare cannabinoids to the market, and to leverage our technology and IP to directly contribute to InMed's clinical development pipeline. The timing of this acquisition is ideal given our plans for several high value product launches," stated BayMedica's Chief Executive Officer, Shane Johnson. Dr. Shane Johnson's career has focused principally on offering strategic business advisory services to companies in the biotechnology and healthcare sectors. His work has included guiding regulatory strategy, product portfolio assessment and valuations, and product development and launch strategies for companies including Biogen Idec, Amgen, and Genentech.  Shane was a Principal at Hamilton BioVentures (a Life Science venture capital firm), an Engagement Manager at L.E.K. Consulting (an international strategy consulting firm), and held operational roles in several early stage companies. For the past 4 years, Shane's work has been focused on the cannabis and cannabinoid science space, and he has developed a strong working knowledge of clinical opportunities in the sector.  He is currently on the Board of Directors of several cannabis-related companies, and is a co-founder of one of Nevada's leading cultivators and producers of premium cannabis products including a patented lozenge. Shane holds a B.A. in Studio Art and a B.S. in Neuroscience (with honors) from Brown University, an M.D. from the Stanford University School of Medicine, and is a Fulbright Scholar.
The Indicative Terms
Pursuant to the indicative terms of the Definitive Agreement, InMed will acquire 100% of BayMedica in exchange for 1.78 million InMed common shares, to be issued to BayMedica's equity and convertible debt holders with any such issued InMed common shares being subject to a six-month contractual hold period. The total number of InMed common shares issuable in the proposed transaction may be reduced in the event that BayMedica's net liabilities exceed a negotiated threshold following completion of a financial review of BayMedica's closing balance sheet. The Agreement further provides that 470,000 of the InMed common shares issuable on closing will be held in escrow, subject to cancellation, to satisfy certain potential post-closing indemnification and other claim(s) that InMed may have under the definitive agreement in the six- and twelve-month period following closing of the proposed transaction. In addition, BayMedica's equity and debt holders would receive Series A warrants to acquire up to 800,000 common shares with an exercise price equal to 125% of the 20-day volume-weighted average closing price of the Common Shares on Nasdaq prior to the third business day before the closing of the proposed transaction (the "Deal Share Price") and Series B warrants to acquire up to 800,000 common shares of InMed priced at 200% of the Deal Share Price. Under the terms of the Definitive Agreement, the closing of the proposed transaction is subject to various customary closing conditions. Here's the 8-K filing.  
HERE'S WHAT THE SELL SIDE ANALYSTS HAVE SAID RECENTLY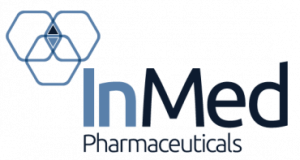 Canadian investment bank, ATB Capital, believes this technology will 'substantially improve the economics for the production of rare cannabinoids', which it adds 'will open the gates for pharmaceutical and consumer packaged goods (CPG) companies to use them as key inputs for products in the health, wellness, and recreational segments'.
A Raymond James Report stated, "We believe bio's success in providing access to pure, consistent, stable, and scalable sources of cannabinoids to large CPG and Pharma companies—beyond the "cottage industry" that is cannabis today—could bring about a renewed wave of innovation and investment into bio-based technologies, not seen since biofuels." 
A Raymond James Report stated, "Cannabinoids—a set of highly valued molecules in a large, emerging market—sit squarely within engineered biosynthesis' value and volume wheelhouse. A perfect target." 
---
---
Join Me Next Tuesday, Sept. 21!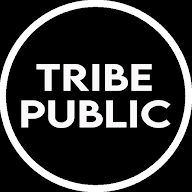 I  will be hosting the management team of InMed Pharmaceuticals on our sister organization's Tribe Public Network on 8:30am pacific – 9am pacific on Tuesday, September 21 for a Complimentary Presentation and Q&A Webinar Event titled "Accelerating The Commercialization of Rare Cannabinoids." Please join me to learn more by registering at INM.TribePublic.com and ask  the questions that you care about.
 Tribe Public's complimentary worldwide webinars are efficient 30-minute events that seek to provide direct corporate access to leaders of companies in industries that you care about. The events consist of a quick introduction to management a 15-minute presentation, and a brief Q&A session where you may ask the questions you care about too.  Tribe events are hosted by yours truly, John F. Heerdink, Jr., the Managing Partner of Tribe Public LLC.  Tribe members include Institutions, Family Offices, Registered Investment Advisors, Brokers, and Accredited Investors across the world including members from the USA & 25+ countries.   Please considering joining the Tribe for FREE today at www.tribepublic.com. Once you join you may submit your interest in meeting leaders and experts from NYSE and Nasdaq firms across all sectors via The "Wish List" process at Tribe Public's website. DISCLAIMER: https://www.tribepublic.com/disclaimers
---