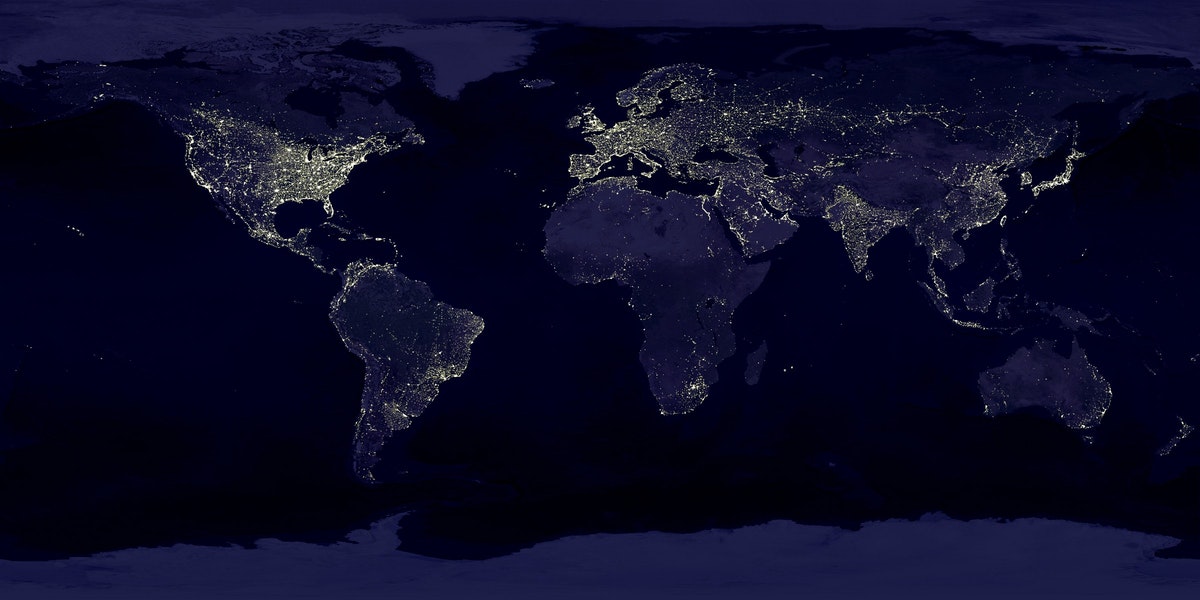 "Precision NK therapies have the potential to revolutionize cancer treatment with unsurpassed safety and efficacy. We are excited to bring NK Cell Engager antibodies and CAR-NK cell therapies to initial clinical trials starting in 2021, moving towards broad patient access to cancer-defeating cures." – 
Dr. Daniel Teper, Cytovia Therapeutics CEO
Cytovia Therapeutics aims to accelerate patient access to transformational cell therapies and immunotherapies, addressing several of the most challenging unmet medical needs in cancer. Cytovia focuses on Natural Killer (NK) cell biology and applies precision engineering to induced pluripotent stem cells (iPSCs) to develop the safest, most effective, most broadly-available off-the-shelf Natural Killer cell therapy as a first line of defense against cancer. Cytovia's proprietary multi-specific antibody platform has been customized to engage and activate NK Cells at the tumor site. Both platforms offer optionality to clinicians and can also be used synergistically. Cytovia's R&D laboratories and GMP manufacturing facility are augmented by scientific partnerships with Cellectis, CytoImmune, the Hebrew University of Jerusalem, INSERM, the New York Stem Cell Foundation, STC Biologics, and the University of California San Francisco (UCSF).
On April 12th, Cytovia Therapeutics, Inc., announced that it had filed two provisional composition of matter patent applications for its FLEX-NK® platform, consisting of NKp46-based NK cell engager multifunctional antibodies targeting GPC3 for the treatment of solid tumors, including Hepatocellular carcinoma, and CD38 for the treatment of hematological malignancies, including Multiple Myeloma. FLEX-NK® is a novel tetravalent bispecific trifunctional antibody platform designed to induce targeted killing of tumor cells by redirecting NK cells. FLEX-NK® antibodies bind to both NKp46 on NK cells and a tumor specific antigen on cancer cells. The FLEX® tetravalent platform is highly potent and behaves like an IgG antibody with high affinity/ avidity, long half-life, and low immunogenicity. The platform has excellent manufacturability and been validated preclinically with in vitro and in vivo data published in J. Immunology. The FLEX® platform was originally developed under the leadership of Dr. Kadouche, a scientific co-founder of Cytovia. Dr. Kadouche is developing additional novel multi-functional formats with intellectual property assigned to Cytovia.
"Cytovia is the first company to offer optionality to clinicians to use NK engagers either to activate the patient's own innate cells or in combination with Universal off-the-shelf iPSC-derived NK cells. We are excited about the potential of our NK engagers and believe that they will offer a safe and effective outpatient alternative for those not responding to first-line cancer therapies. Cytovia is committed to building a strong intellectual property portfolio to support further development of our first-in-class NK engager candidates, with clinical trials starting in the first half 2022," stated Dr. Daniel Teper, CEO of Cytovia Therapeutics. 
Cytovia had signed an exclusive worldwide license in 2020 with Yissum, the Technology Transfer company of the Hebrew University of Jerusalem, for its NKp46 antibodies which activate Natural Killer cells. Yissum filed an international patent application (PCT) for the Nkp46 antibody on April 5th, 2021.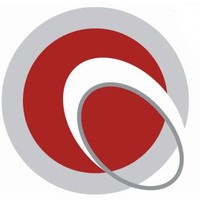 ---
NKp46 is uniquely expressed in NK cells including solid tumor infiltrating NK cells. Targeting NKp46 has been shown to activate NK cytotoxic activity, regulate the tumor micro-environment, and prevent metastasis (as published in Immunity). Cytovia has a worldwide exclusive license of anti-NKp46 antibodies developed by Professor Mandelboim at the Hebrew University of Jerusalem.\
CYT 303 is a FLEX-NK® tetravalent bispecific trifunctional antibody targeting GPC3, a glycoprotein highly expressed on solid tumors, including Hepatocellular carcinoma (HCC), but not on adult healthy cells. CYT303 is being developed to treat solid tumors expressing GPC3, including HCC.
CYT 338 is a FLEX-NK® tetravalent bispecific trifunctional antibody targeting CD38. The anti-CD38 antibody has been shown to kill CD38-expressing myeloma cells while preserving immune cells in a bispecific T-cell engager setting (as published in Haematologica). CYT338 is being developed to treat hematologic malignancies, including Multiple Myeloma.
DID YOU KNOW?
Michael Friedman M.D. is a Co-Founder, Board Director & Acting Chief Medical Officer of Cytovia Therapeutics.  Dr. Michael A. Friedman in 2014 completed a decade of service as the Chief Executive Officer and Director, Comprehensive Cancer Center, Irell & Manella Cancer Center's Distinguished Chair of City of Hope, a cancer research and treatment institution dedicated to innovation in basic and clinical biomedical research and delivery of exceptional patient care. Before this he was a senior vice president of research and development at Pharmacia Corporation. Following the events of September 11, 2001, he simultaneously served as chief medical officer for biomedical preparedness at the Pharmaceutical Research and Manufacturers of America. Dr. Friedman previously served as the U.S. Food and Drug Administration (FDA) Deputy Commissioner and was then tapped by the Clinton administration to serve as acting commissioner. He helped to streamline the FDA's review and approval process and protect the nation's food and drug supply.
Before that, in 1983, Dr. Friedman joined the Division of Cancer Treatment at the National Cancer Institute, and became the Associate Director of the Cancer Therapy Evaluation Program. Before joining the NCI, he spent nearly a decade at the University of California at San Francisco, as an Associate Professor of Medicine directing their Cancer Research Institute. He joined the U.S. Public Health Service in 1970, ultimately attaining the rank of Rear Admiral and Assistant Surgeon General; he has served as an active duty and now reserve officer. He has received a number of commendations, including the Surgeon General's Medallion, the FDA Commissioner's Special Citation and the PHS Distinguished Service Medal.
Dr. Friedman received his Bachelor of Arts degree, magna cum laude, from Tulane University and a Doctorate in Medicine from the University of Texas. He completed postdoctoral training at Stanford University and the National Cancer Institute, and is board certified in Internal Medicine and Medical Oncology.
Currently, in addition to his efforts on behalf of City of Hope, he is a nonexecutive director for Mannkind Corp. and Sermonix Pharmaceuticals and advises a number of other private companies. Previously, he has served on the Celgene, Intuitive Surgical and Smith and Nephew boards as well as the California State Stem Cell Initiative Oversight Board. He is a trustee of Tulane University and the Los Angeles Opera.
---
On March 17, 2021 Cytovia also announced two agreements for R&D and manufacturing operations in Massachusetts and Puerto Rico that will accelerate the company's Universal iPSC NK cells towards clinical trials beginning in Q4 2021 and gene-edited iPSC CAR-NK cells by 2022. This agreement has enabled Cytovia to move into state-of-the-art laboratory space at the ABI-LAB facility in Natick, MA in March. Cytovia has also started recruiting R&D and process development personnel to its existing team. Cytovia's existing cell therapy operation under the New York Stem Cell Foundation and antibody GMP manufacturing with STC Biologics will continue.
In a parallel investment, Cytovia signed a long-term joint collaboration manufacturing and operations agreement with BioSciencesCorp to integrate Cytovia's manufacturing processes within an existing 95,000 ft2 cGMP facility, including more than 40,000 ft2 of clean-room and biomanufacturing, located in Aguadilla, Puerto Rico. The company will recruit manufacturing personnel beginning in summer 2021.
---
IN RELATED NEWS: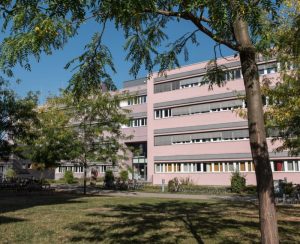 Affimed N.V. (Nasdaq: AFMD, 11.28, +7.29%, $1.28B), a clinical-stage immuno-oncology company committed to giving patients back their innate ability to fight cancer, recently announces pre-clinical data on its Innate Cell Engager (ICE®) AFM24 as monotherapy and in combination with adoptively transferred NK cells at the American Association for Cancer Research (AACR) Virtual Annual Meeting I. AFM24, an EGFR/CD16A-binding ICE®, mediates antibody-dependent cellular cytotoxicity (ADCC) and antibody-dependent cellular phagocytosis (ADCP) and has the potential to overcome toxicity and resistance hurdles associated with current EGFR signaling inhibitors through its differentiated mechanism of action. AFM24 induces NK cell-mediated ADCC against EGFR-expressing tumor cells even in the presence of competing IgG and can induce potent cell killing in tumors independent of KRAS mutations.