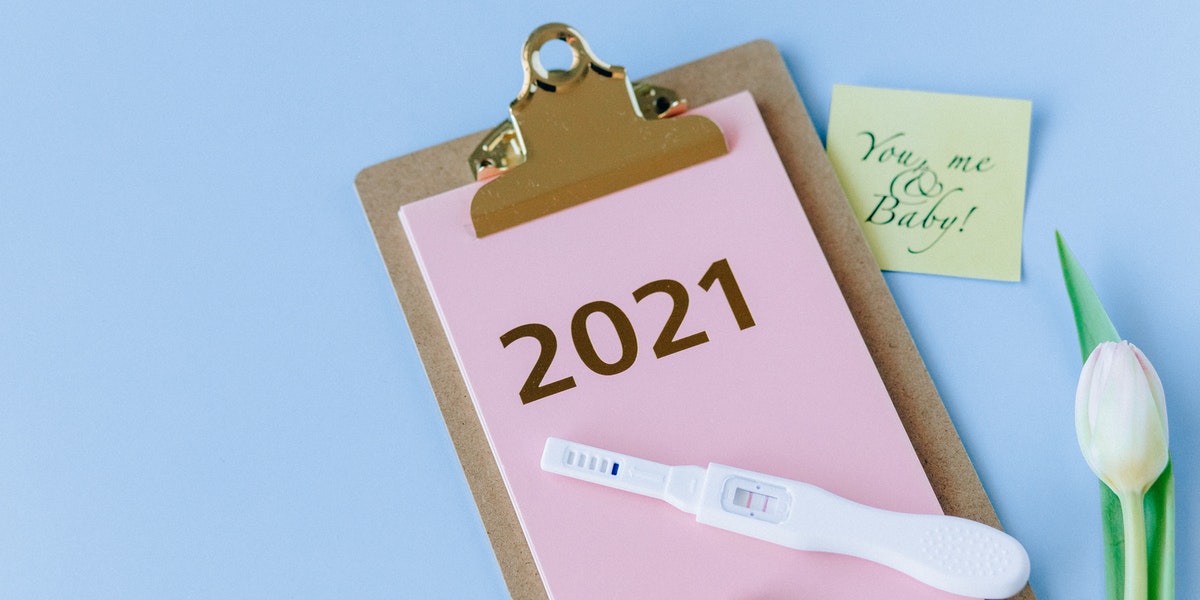 The American Society for Reproductive Medicine (ASRM) is dedicated to the advancement of the science and practice of reproductive medicine. The Society accomplishes its mission through the pursuit of excellence in evidence-based, life-long education and learning, through the advancement and support of innovative research, through the development and dissemination of the highest ethical and quality standards in patient care, and through advocacy on behalf of physicians and affiliated healthcare providers and their patients.
Infertility is a condition of the reproductive system that prevents the conception of children. The global fertility market size is predicted to hit around US$47.9 billion by 2030 with a CAGR of 4.7%", according to new report study by Precedence Research. According to the data published by the National Center for Biotechnology Information (NCBI), "over 15% of couples are affected by fertility problems across the globe." Depending on what statistics that you review today, Industry forecasts suggest that no more than 10% of the estimated 150 million infertile couples worldwide are currently being treated. INVO Bioscience's (NASDAQ: INVO) mission is to increase access to care and expand infertility treatment across the globe with a goal of improving patient affordability and industry capacity.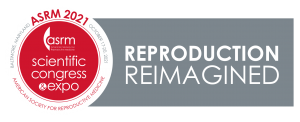 This week, the 77th ASRM Scientific Congress & Expo, the Fertility Industry's Most Prominent Annual Meeting, is being held Sunday – Wednesday, October 17 – 20, 2021 in Baltimore, Maryland, USA with select sessions also offered on-demand. A typical meeting includes symposia, roundtables, keynote lectures, plenary sessions, special research presentations, interactive sessions, and industry-sponsored lunch-time symposia.
Today, INVO Bioscience, Inc. (NASDAQ: INVO, ~$4), a medical device company focused on commercializing the world's only in vivo Intravaginal Culture System (IVC), INVOcell®, an effective and affordable treatment for patients diagnosed with infertility, announced that four poster abstracts were presented discussing INVOcell at the 77th Scientific Congress & Expo of the American Society for Reproductive Medicine (ASRM) being held this week in Baltimore, Maryland.
"It's extremely rewarding to see our technology highlighted at this year's ASRM. Four independent abstracts were selected for presentation at the fertility industry's most prominent annual meeting. On behalf of the entire INVO team, we sincerely appreciate the work of the many clinicians that now support INVOcell as a solution and thank those that contributed their independent work in advancing the understanding of the unique capabilities of INVOcell. These types of events and studies emphasize the opportunity we have to democratize advanced fertility services through the unique attributes of the INVOcell solution and bring care to the large, underserved patient population around the world," stated Steve Shum, CEO of INVO Bioscience (NASDAQ: INVO.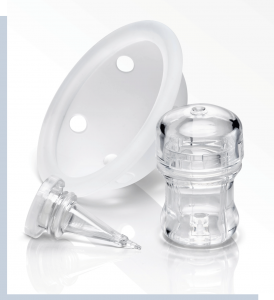 The INVOcell procedure is the first in-vivo culture (IVC) system in the world used for the incubation of eggs and sperm during fertilization and early embryo development within the body, as an alternative to conventional In Vitro Fertilization (IVF) and Intrauterine Insemination (IUI). Through its in vivo approach, INVOcell offers patients a more natural and intimate experience with comparable results at a lower cost.
INVO Bioscience provided the following summary of each poster abstract below with additional details of each available on the INVO Bioscience website at https://invobioscience.com/resources/.
IS IN VIVO BETTER THAN IN VITRO? A COMPARISON OF SIBLING EMBRYO DEVELOPMENT AND PREGNANCY RATES THROUGH INVOCELL AND CONVENTIONAL IVF.
Taeshin Kim, Ph.D.,1 Callie Barnwell Gibson, Ph.D.,1 Lauren N. C. Johnson, MD, MSCE,1 Meaghan Bowling, MD,1 John K. Park, MD,1 Bill Meyer, MD,1 Sung Tae Kim, PhD, HCLD2
1Carolina Conceptions, Raleigh, NC; 2University Hospitals Fertility Center/Case Western Reserve University, Beachwood, OH
CONCLUSIONS: Our result suggests that blastocyst formation from INVOCELL intravaginal culture performs slightly better than that of in vitro culture although overall number of usable blastocysts, blastocyst development rate per inseminated oocytes, and pregnancy outcomes are not significantly different.
---
USE OF INVOCELL INTRAVAGINAL EMBRYO CULTURE SYSTEM FOR FIVE DAYS OF INCUBATION: A PROSPECTIVE STUDY OF SAFETY AND TOLERABILITY.
Karen R. Hammond, DNP, CRNP, Lisa J. Ray, MS, HCLD, Brittany M. Penny, NO, Nicholas A. Cataldo, MD, MPH
Innovative Fertility Specialists of Alabama, Birmingham, AL
CONCLUSIONS: In conclusion, our study demonstrates that the INVOcell system can be safely used for a 5-day embryo incubation without causing vaginal irritation or mucosal injury. Our results also verify that the system is well tolerated.
---
COMPARISON OF FROZEN EMBRYO TRANSFERS (FET) FOR INTRAVAGINAL CULTURE (IVC) AND TRADITIONAL IN VITRO FERTILIZATION (IVF).
Anthony R. Anderson, D. HSc,1 Elizabeth A. Williams, B.Sc.,2 Darleen Taylor, B.Sc.,2 Francisco Arredondo, MD MPH,3 Ursula Balthazar, M.D.2
1EmbryoDirector.com, San Antonio, TX; 2Aspire Fertility San Antonio, San Antonio, TX; 3Positib Fertility, Monterrey, NL, Mexico.
CONCLUSIONS: For the first time an evaluation of FET's for IVC as compared to IVF is shown in this study. This study shows that IVC derived embryos are comparable to conventional IVF derived embryos and a viable treatment option. With comparable outcomes and lower cost IVC embryos provide alternate treatment plan while increasing access to care with improved outcomes as compared to the low cost low success IUI and high cost high success IVF.
---
DUO INTRAVAGINAL CULTURE (IVC) PROVIDES A POTENTIALLY ADVANTAGEOUS SECOND SOURCE OF EMBRYOS FOR SAME-SEX FEMALE COUPLES.
Peter Uzelac, MD, HCLD, Pam Yango, BS, Kirsten Eckert, WHNP, Xiaomin Yu, MSc, TS
Marin Fertility Center, Greenbrae, CA
CONCLUSIONS: Same-sex female couples utilizing IVC should consider each carrying an INVOcell device. This approach allows more eggs to be cultured per cycle, requires a minimal amount of extra pre- and post-IVC lab work and potentially safeguards against a poor outcome in the event that one culture system fails to yield any usable embryos.
---
"Democratizing Infertility – A Severely Underserved Global Market"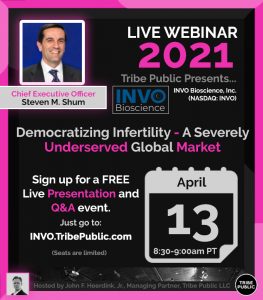 On April 13,  INVO Bioscience's CEO Steve Shum delivered his presentation is titled "Democratizing Infertility – A Severely Underserved Global Market." You may view the video of the event that has been viewed over 22,000 times now at this link: https://youtu.be/w4yQIc7eO5k.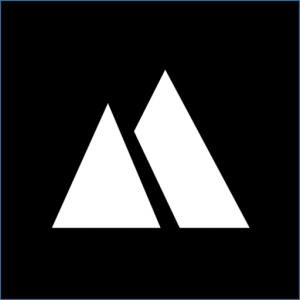 VISTA'S VIEW
Over the past 40+ years, since the first IVF baby was born, the fertility market has grown into a $20+ billion global industry. Here in the U.S., according to the most recent 2019 CDC data, approximately 330,000 IVF cycles were performed across 448 clinics, which implies a roughly $5 billion domestic marketplace. However, this represents only a small portion of the actual market as approximately 90% of infertile couples go untreated each year. There are some real challenges with bridging the gap of treating the volume of patients that need care. Patient affordability and lack of insurance coverage is often the most discussed dynamic, but that is only one part of the challenge.
We believe that there is an equal or even greater challenge related to capacity limitations in the industry given the relatively small number of IVF clinics and limited human resources available which are typically only available in major metropolitan areas. We believe that INVO Bioscience's INVOcell, which does not require the process of building out and maintaining expensive labs, can bring much needed capacity additions and access to the market beyond the capacities of IVF and at a more affordable price and to not lonely the metropolitan areas, but also the rural areas as well located throughout the world.
RECENT PROGRESS

On October 14, INVO Bioscience announced that November 1, 2021 will be the grand opening date for the Company's INVO Center joint venture, based in Monterrey, Mexico. The new center, named "Positib Fertility, an INVO Center," will focus on patients in need of advanced fertility care utilizing the efficient, effective, and affordable INVOcell solution & is located at Bosques del Valle #112, Col. Bosques del Valle, San Pedro Garza García, NL 66250, Mexico. Positib Fertility, an INVO Center" becomes the first INVO Center in Mexico and follows the recent openings of INVO Centers in Birmingham, Alabama and Atlanta, Georgia. Positib Fertility is a partnership between INVO Bioscience and experienced reproductive specialist Dr. Francisco Arredondo, MD., MPH and Dr. Ramiro Ramirez Gutierrez, MD. Dr. Arredondo was an early adopter of the INVOcell solution as he began offering IVC via the INVOcell to his patients at fertility clinics in San Antonio and Austin in 2016. In 2017, due to the success in expanding the accessibility of infertility treatment to patients utilizing INVOcell, he decided to open a center where he would exclusively offer the INVOcell solution in McAllen, Texas. Dr. Arredondo successfully sold his U.S.-based fertility clinics in 2019 and is now focused on bringing the INVOcell solution to Mexico.
INVO Bioscience (NASDAQ: INVO) WAS RECENTLY FUNDED BY WALL STREET
On Oct. 1, INVO announced that it has entered into definitive agreements with institutional and accredited investors and members of INVO Bioscience's management team to purchase 1,240,763 shares of its common stock at a purchase price of $3.26 per share, in a registered direct offering priced at-the-market under Nasdaq rules, for gross proceeds of approximately $4.0 million. The registered direct offering was expected to close on or about October 5, 2021, subject to the satisfaction of customary closing conditions. The group of investors includes members of INVO Bioscience's management team, including Steve Shum, CEO, and Andrea Goren, CFO. Paulson Investment Company, LLC is acting as the exclusive placement agent for the offering. The gross proceeds from the offering are expected to be approximately $4.0 million, before deducting placement agent's fees and other offering expenses. INVO Bioscience currently intends to use the net proceeds from this registered direct offering for general corporate and working capital purposes.
Also, on Oct. 1, INVO entered into a separate Stock Purchase Agreement with Paradigm Opportunities Fund, LP an accredited institutional investor, pursuant to which we will issue to such investor 600,703 shares of their common stock, par value $0.0001 per share for a purchase price of $3.329 per share for an aggregate purchase price of $1,999,740.29. This transaction is set to close on November 30, 2021. The Shares will be issued under the exemption from registration under Section 4(a)(2) and/or Rule 506 of the Securities Act of 1933, as amended. The Purchase Agreement contains a $250,000 break-up fee whereby if either party fails to close, it will be required to pay the non-breaching party a fee of $250,000. The investor under the Purchase Agreement also agreed to a 1-year lock up period with respect to the Shares.
INVO STOCK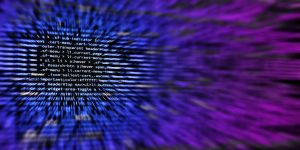 INVO Bioscience's Nasdaq listed stock is currently trading in the $4 range and has been on an upswing lately after the most recent financing.   The 52- week trading range for INVO is $2.90 – $12.30. Currently 11.71M shares are issued and outstanding according to Yahoo Finance so the company is considered a low float stock by most standards.