Borqs Technologies, Inc. (Nasdaq: BRQS) is a global leader in software and products for the IoT, providing customizable, differentiated and scalable Android-based smart connected devices and cloud service solutions. Borqs has achieved leadership and customer recognition as an innovative end-to-end IoT solutions provider leveraging its strategic chipset partner relationships as well as its broad software and IP portfolio. Borqs' unique strengths include its Android and Android Wear Licenses which enabled the Company to develop a software IP library covering chipset software, Android enhancements, domain specific usage and system performance optimization, suitable for large and low volume customized products, and is also currently in development of 5G products for phones and hotspots. The Company acquired controlling shares Holu Hou Energy LLC (October 2021),  a company that offers a solar energy storage system that harnesses the power from your solar panels, stores that energy, and has the uniques capability to share it among multiple residential or commercial units. 
On Monday, March 6, shares of Borqs Technologies, Inc. (Nasdaq: BRQS) moved up +12.34% closing at $.2694 and traded 12,326,198 shares. The 52-week range is $.1930 – $7.36.  This move came after Borqs announced its preliminary revenue for the year ended December 31, 2022 where the Company expects total revenue for the year ended December 31, 2022 to be $53-58 million, increased by over 79% compared to $29.6 million for the year ended December 31, 2021, driven by increased IoT sales globally and revenues from Holu Hou Energy (HHE), Borqs' solar energy storage system subsidiary. Reportedly, while the revenue from Borqs' IoT business is expected to be more than 80% of the total revenue, the HHE's revenue has also increased significantly. The Company has not yet finalized its financial results for the full year ended December 31, 2022. These preliminary financial results reflect the company's current estimates, based on information available to management as of the date of this release, and are subject to further changes upon completion of the company's year-end closing and audit procedures.
---

Holu Hou Energy, LLC, a Delaware Corporation, brings state-of-the-art renewable energy and energy storage systems to the Single-Family Residential, Multi-Dwelling Unit Residential and Commercial building markets. With operations in California, Hawaii, Wisconsin and Shanghai, HHE engineers proprietary storage system and control platform solutions, including a breakthrough "HHE Energy Share" technology that is key to development of the Multi-Dwelling Unit Residential housing market. HHE is a vital partner for investors and asset owners that are seeking ESG solutions. For more information, visit www.holuhou.com.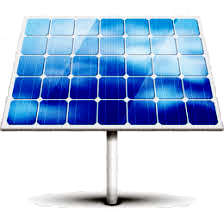 As Borqs previously announced, the Company is in the process of negotiation with the U.S. government to divest their solar energy storage system subsidiary, Holu Hou Energy (HHE). The agreement with the Committee on Foreign Investment in the United States ("CFIUS") is expected to be signed in March. HHE is considered a top ten solar energy storage supplier in Hawaii, and has been increasing its market share. The Company intends to divest this subsidiary based on the terms and timing in the agreement to be reached with CFIUS. In the meantime, the Company has been in active discussions with potential nationally recognized investment bankers that will be involved for the divestiture. Since Borqs' financial support in HHE starting from October 2021, HHE has signed approximately $60 million in contracts as of the date of this press release and has a growing pipeline approaching half a billion dollars. Borqs believes this voluntary mitigation will enable the tremendous inherent value of HHE to be realized and that the divestment can be a profitable transaction for Borqs' shareholders. 
The beautiful Koa'e Multi-Dwelling Unit Community on Kauai, Hawaii (pictured above)  was the first solar + energy storage system in the USA on a Multi-Dwelling Unit Property that is financed under a 20-year PPA. The site utilizes HHE Energy Storage Systems and novel "HHE Energy Share" control technology.
---
"We are overall very pleased with the revenue results of the full year 2022, and proud of the entire Borqs team working together and executing on our business plans in a challenging inflationary macro environment. We will keep our shareholders informed with the progress of Holu Hou Energy's divestiture. The entire Borqs management team is committed to creating shareholder value, and will continue to focus on sustainable long term business initiatives. We expect the divestiture of the HHE business will generate a sizable cash position and the company will seek to use the cash proceeds to acquire companies to increase the company's shareholder value," stated Pat Chan, CEO of Borqs Technologies.
---
DID YOU KNOW?…
On October 12, 2022 Borqs Technologies, Inc. announced that the Company had forayed into two/three-wheelers automotive space by developing the Telematics Control Unit (TCU) and has successfully demonstrated the newly developed TCU in India Mobile Congress held in New Delhi from October 1 to 4. The newly developed TCU is installed on a two-wheeler and connected to the internet via the cellular network. The TCU, developed by Borq's design team in India, supports global cellular bands, dual band Wifi and GPS. The TCU enables the connected 2-wheeler to provide mobile telephony, data connectivity, vehicle diagnostics, location services, remote vehicle control, battery management. and sensing capabilities. Through a companion Application on a smart phone, a user can locate and control the 2-wheeler, locate near-by charging/gas stations, etc. Connected to a cloud, a whole set of analytics and guidance can be provided to various stake holders. The TCU is modular in architecture and has ample I/Os for any custom design. Borqs having its core strength in development of cellular radios can support OEMs for system integration on the vehicles to get better connectivity.
According to market research, the Indian electric vehicle market was valued at USD 1,434.04 billion in 2021, and it is expected to reach USD 15,397.19 billion by 2027, registering a CAGR of 47.09% during the forecast period (2022-2027). The automotive sector in India is dominated by two-wheelers (scooters, motorbikes) and three-wheelers (autos and rickshaws) that play a significant role in last-mile mobility in the country. Rising government emphasis and focus on private and government players partnership to enhance EV ecosystem in the country. Increasing investments and product launches by major OEMs into the country and their focus on localizing supply chain facilities are expected to create a positive outlook in the market.

The electric vehicle market has been on a path to a positive growth and the year 2021 saw substantial sales, especially in the electric two-wheeler category in India. The total sales of electric two-wheelers, including high-speed and low-speed, in the 12-month period (January-December) in 2021 increased by 132% over the corresponding year 2020. The industry registered sales of 233,971 units as against 100,736 units sold in 2020. The high-speed electric two-wheelers, which have speeds greater than 25 km/h and require a full license, registered a whopping 425% growth, while the low-speed ones (less than 25 km/h, no license, no registration) grew only by 24%.

References: https://www.mordorintelligence.com/industry-reports & https://www.financialexpress.com/auto/electric-vehicles/electric-two-wheeler-sales-increase-by-132-top-10-ev-players-in-india/2399833/
---
STILL READY TO LEARN MORE?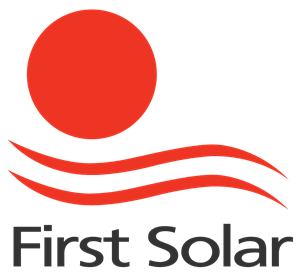 On Feb. 28,. First Solar, Inc. (Nasdaq: FSLR, $21.30, +1.04%) announced financial results for the fourth quarter and year ended December 31, 2022 exceeding expectations. Net sales for the fourth quarter were $1.0 billion, an increase of $0.4 billion from the prior quarter. The increase was primarily a result of increased module sales and the sale of our Luz del Norte project in Chile in the fourth quarter. The Company reported a fourth quarter net loss per diluted share of $0.07 and full year net loss per diluted share of $0.41.Cash, cash equivalents, restricted cash, restricted cash equivalents, and marketable securities, less debt at the end of the fourth quarter increased to $2.4 billion from $1.7 billion at the end of the prior quarter. The increase was primarily a result of advance payments received from customers offset by capital expenditures related to expansion in India and Ohio.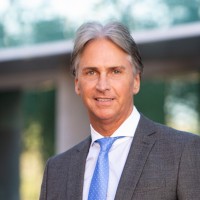 "We finished 2022 with a record contracted backlog, a significant pipeline of bookings opportunities, and a strong balance sheet placing us in a position to respond to emerging opportunities. We enter this year in a significantly stronger commercial, operational, and financial position, with increased R&D investment, new domestic and international capacity coming online, and a new Series 7 product," stated Mark Widmar, CEO of First Solar
---
HAVE YOU SEEN THIS?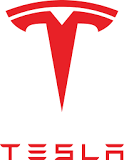 Here's Tesla's (TSLA) solar for existing roofs offering at their website. 
---
According to a recent research report by BloombergNEF (BNEF), global energy storage installations are projected to reach a cumulative 411 gigawatts (or 1,194 gigawatt-hours) by the end of 2030, 15 times the 27GW/56GWh of storage that was online at the end of 2021. The anticipated accelerated growth of the US market follows the passage of the Inflation Reduction Act in August 2022. Besides the United States, many of other largest power markets in the world such as the EU, China and India have all passed legislation that incentivizes energy storage deployments.