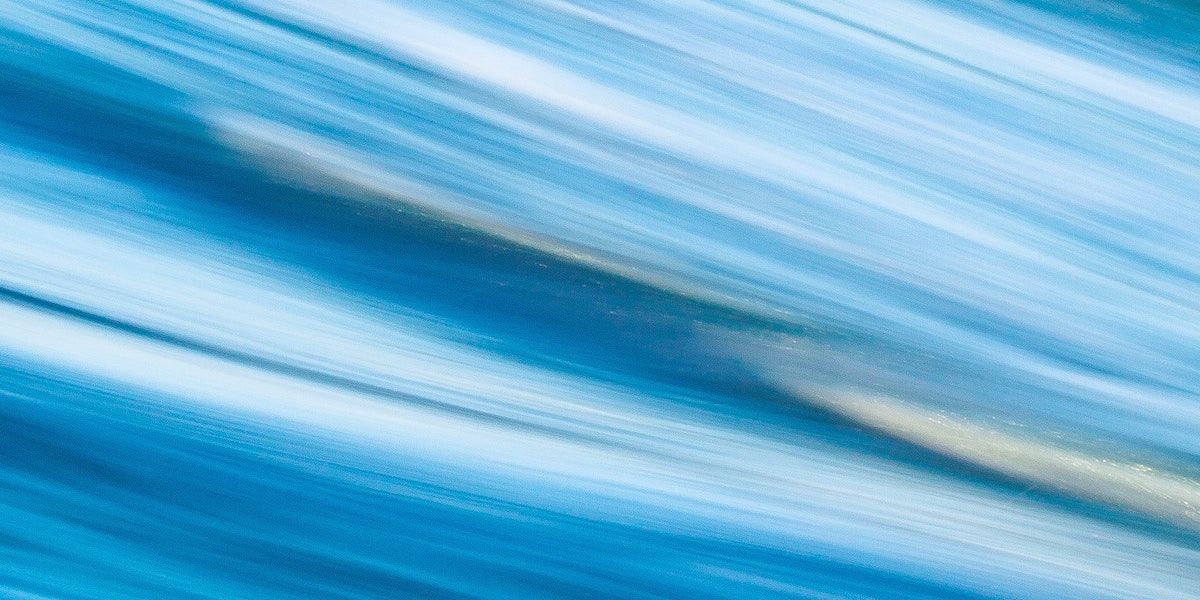 Cytovia Therapeutics (
www.cytoviatherapeutics.com
) aims to accelerate patient access to transformational cell therapies and immunotherapies, addressing several of the most challenging unmet medical needs in cancer. Cytovia focuses on Natural Killer (NK) cell biology and applies precision engineering to induced pluripotent stem cells (iPSCs) to develop the safest, most effective, most broadly-available off-the-shelf Natural Killer cell therapy as a first line of defense against cancer. Cytovia's proprietary multi-specific antibody platform has been customized to engage and activate NK Cells at the tumor site. Both platforms offer optionality to clinicians and can also be used synergistically. Cytovia's R&D laboratories and GMP manufacturing facility are augmented by scientific partnerships with Cellectis, CytoImmune, the Hebrew University of Jerusalem, INSERM, the New York Stem Cell Foundation, STC Biologics, and the University of California San Francisco (UCSF).
This week, Cytovia Therapeutics, Inc., announced that William Sullivan, CPA, MBA has been appointed as Chief Financial Officer, effective immediately. Mr. Sullivan has more than 25 years of experience in corporate finance, leading strategic transactions, fundraising, and investor relations. Prior to joining Cytovia, he was Chief Financial Officer and Treasurer at Applied Genetic Technologies Corporation (AGTC), a publicly traded gene therapy company, where he led multiple financings and core business and finance functions. Prior to AGTC, he worked at Merrimack Pharmaceuticals, Inc. for 10 years and held a variety of important leadership positions including Chief Financial Officer. At Merrimack, he led the company's $100 million initial public offering, helped the company raise over $400 million in debt and equity capital as a public company, and played a key role in Merrimack's asset sale to Ipsen SA for up to $1.025 billion. Prior to his role at Merrimack he worked for a number of years in the high-technology sector. Mr. Sullivan holds a B.A. in Economics from Williams College and a M.B.A and M.S. in Accounting from Northeastern University and obtained his certified public accountant license while working at Arthur Andersen, LLP.
"I am thrilled to join Cytovia as the company reaches a major inflection point with manufacturing and clinical capabilities. I am impressed by Cytovia's management, its three technology building blocks – iPSC-derived NK and CAR NK cells, gene editing, and NK Engager antibodies – and its differentiated clinical pipeline initially targeting liver cancer and multiple myeloma. Together, I believe these have the potential to advance life-changing therapies for cancer patients and create significant value for investors in the short and longer term." stated Mr. Sullivan.

"We are delighted to welcome Bill as Chief Financial Officer of Cytovia as the company prepares to go public. Bill's extensive public biotech CFO experience includes a successful Nasdaq IPO and the execution of major financial and corporate transactions," stated Dr. Daniel Teper, CEO of Cytovia Therapeutics. 
---
ADDITIONAL RECENT FOUNDATIONAL MOVES
On May 13, Cytovia Therapeutics, Inc. announced that Jason Aryeh, a long time biotech investor and board director, has been elected to the Cytovia Board of Directors, effective immediately. In addition, to support the rapid development of the company, Elizabeth Schwarzbach, PhD and Boris Reznik, PhD have joined the Strategic Advisory Board and Elysa Mantel has been appointed as Vice President, General Counsel and Corporate Secretary.

Mr. Aryeh has more than twenty years of equity investment experience focused on the life sciences industry. He is the Founder and Managing General Partner of JALAA Equities, LP, a private investment fund focused on the biotechnology and medical device sectors. He has served in such capacity since 1997. He currently serves on the Board of Directors of Ligand Pharmaceuticals, Orchestra BioMed, and Anebulo Pharmaceuticals. He serves as Chairman of Ligand's Nominating & Governance and on its Compensation Committee, as Chairman of Orchestra's Nominating & Governance and on its Audit Committee, and on Anebulo's Audit Committee. Since 2006, Mr. Aryeh has served as Chairman of the Board, on the Board of Directors or as a consultant to many other public and private life sciences companies and charitable foundations, including the Cystic Fibrosis Foundation's Therapeutics Board for seven years. In 2009, in honor of his late wife, Mr. Aryeh founded and has since served as Chairman of Rio Grande Solar and Rio Grande Renewables, LLC, a renewable energy company serving the Americas.
Additionally, Drs. Elizabeth Schwarzbach and Boris Reznik have been named to the Strategic Advisory Board with a focus on Business and Corporate Development.
Elizabeth Schwarzbach, PhD is the Chief Business Officer of BigHat Biosciences, an AI/ML enabled next-generation antibody therapeutics company, and was previously the CBO of the New York Stem Cell Foundation (NYSCF) Research Institute, where she led the partnership with Cytovia. Dr. Schwarzbach was an Engagement Manager at LEK, a leading strategy consulting firm, and then Director, R&D Strategy Group at GlaxoSmithKline. She holds a PhD from University of Pennsylvania.
Boris Reznik, PhD is the Chairman of Venvalo Group. He is also the Chairman and founder of Biorasi, an international Contract Research Organization recently acquired by RLH Equity Partners, a private equity firm. Dr. Reznik is a serial entrepreneur who has been a lead or co-investor in multiple technology-based companies and has participated in many public and private fundings and mergers and acquisitions. In 2002, Dr. Reznik added biotechnology and life sciences to his investment and partnering focus and has launched and invested in several biomedical companies since. 
Elysa Mantel has joined Cytovia as the Vice President, General Counsel and Corporate Secretary. With more than seven years of in-house legal, corporate and compliance experience in the life science industry, Elysa joins Cytovia from Noven Pharmaceuticals where she served as lead Corporate and Compliance Counsel and Acting General Counsel. She will head Cytovia's Legal Department, support board governance matters and play a key business role in helping the company drive its continued expansion. Elysa earned a Juris Doctor degree, cum laude, at the University of Miami School of Law and was in the International and Comparative Law Review, the Hispanic Law Students Association, and the University of Miami Law Women.
---
CHIEF MEDICAL OFFICER HIRED
On April 28th, Cytovia announced that Stanley R. Frankel, MD FACP had been appointed as Chief Medical Officer. Dr. Frankel is a hematologist-oncologist with extensive academic and industry experience in the research, clinical development, and commercialization of immuno-oncology and cellular therapies. He has led clinical development programs for multiple FDA-approved drugs to treat hematologic malignancies including acute lymphoblastic leukemia, multiple myeloma, and lymphoma.
Dr. Frankel was most recently the Senior Vice President, Cellular Therapy Development at Bristol-Myers Squibb (BMS) where he was responsible for late development portfolio of cellular therapy assets including Breyanzi® (lisocabtagene maraleucel) and Abecma® (idecabtagene vicleucel). Prior to the BMS acquisition of Celgene, he was Corporate Vice President, Head, Immuno-Oncology & Cellular Therapy, Clinical Research and Development Head, Cell Therapy Clinical Center of Excellence at Celgene. While at Celgene he co-chaired the Hematology-Oncology Development Committee and served on the Hematology-Oncology Franchise Leadership Team. He served on Joint Steering and/or Joint Development Committees for alliances with JW Therapeutics, Jounce Therapeutics, Astra-Zeneca/Medimmune, Juno Therapeutics, and BeiGene. He is an independent member of the Board of Directors of Precision BioSciences.
Dr. Frankel has overseen bispecific antibody preclinical and clinical development in his prior roles as Vice President, Clinical Development at Micromet, and following the Amgen acquisition of Micromet and the bispecific T cell engager platform including Blincyto®, as Executive Director, Medical Sciences and Early Development Oncology Therapeutic Area Head. He had previously served in clinical development roles at Roche, Merck, and Genta.
Dr. Frankel received a B.A. in Applied Sciences, Biomechanics from Harvard College and an M.D. from Northwestern University, and has been a board-certified licensed physician since 1986. He completed his residency in internal medicine at Mount Sinai Hospital and his fellowship in hematology-oncology at Memorial Sloan Kettering Cancer Center where he was Chief Fellow. He has prior academic and clinical appointments at Roswell Park Cancer Institute, Georgetown University, and the University of Maryland prior to joining Columbia University Vagelos College of Physicians and Surgeons as Adjunct Associate Professor of Medicine in the Division of Hematology/Oncology.
---
OTHER RECENT MATERIAL STEPS TOWARDS IPO
On April 12th, Cytovia Therapeutics announced that it had filed two provisional composition of matter patent applications for its FLEX-NK® platform, consisting of NKp46-based NK cell engager multifunctional antibodies targeting GPC3 for the treatment of solid tumors, including Hepatocellular carcinoma, and CD38 for the treatment of hematological malignancies, including Multiple Myeloma."Cytovia is the first company to offer optionality to clinicians to use NK engagers either to activate the patient's own innate cells or in combination with Universal off-the-shelf iPSC-derived NK cells. We are excited about the potential of our NK engagers and believe that they will offer a safe and effective outpatient alternative for those not responding to first-line cancer therapies," said Dr. Daniel Teper, CEO of Cytovia Therapeutics. "Cytovia is committed to building a strong intellectual property portfolio to support further development of our first-in-class NK engager candidates, with clinical trials starting in the first half 2022."
On March 17, Cytovia Therapeutics, Inc., announced two agreements for R&D and manufacturing operations in Massachusetts and Puerto Rico that will accelerate the company's Universal iPSC NK cells towards clinical trials beginning in Q4 2021 and gene-edited iPSC CAR-NK cells by 2022.
On Feb. 16, 2021  Cytovia Therapeutics, Inc., announced that they entered into a strategic research and development collaboration to develop TALEN® gene-edited iPSC NK and CAR-NK cells. The financial terms of the partnership include up to $760 million of development, regulatory, and sales milestones from Cytovia to Cellectis for the first 5 TALEN® gene-edited iPSC-derived NK products ("partnership products"). Cellectis will also receive single-digit royalty payments on the net sales of all partnered products commercialized by Cytovia. Cellectis will receive an equity stake of $15 million in Cytovia stock or an upfront cash payment of $15 million if certain conditions are not met by December 31, 2021, as well as an option to invest in future financing rounds. Cellectis will develop custom TALEN®, which Cytovia will use to edit iPSCs. Cytovia will be responsible for the differentiation and expansion of the gene-edited iPSC master cell bank into NK cells and will conduct the pre-clinical evaluation, clinical development, and commercialization of the mutually-agreed-upon selected therapeutic candidates. Cellectis is granting Cytovia a worldwide license to its TALEN® gene-editing technology, enabling Cytovia to modify NK cells addressing multiple gene targets for therapeutic use in several cancer indications.
On Jan. 13, 2021, Cytovia Therapeutics announced that it had signed a licensing agreement with the National Cancer Institute (NCI), part of the National Institutes of Health, to apply its gene-edited iPSC-derived NK cell technology to develop GPC3 CAR NK cell therapeutics. Dr Mitchell Ho, PhD, Director of the Antibody Engineering Program and Deputy Chief of the Laboratory of Molecular Biology at the NCI Center for Cancer Research has developed novel antibodies and chimeric antigen receptors (CAR) binding to glypican-3 (GPC3) on liver cancer cells. Dr. Ho has published data on the humanized GPC3 antibody in scientific reports (nature research) in 2016 as well as on the GPC3 CAR in Gastroenterology in 2020. GPC3 is an oncofetal antigen involved in Wnt-dependent cell proliferation. It is highly expressed in Hepatocellular Carcinoma tumor cells as well as multiple other solid tumors, including ovarian cancer and lung cancer, but not expressed in adult normal tissues.
On Dec. 08, 2020, Cytovia Therapeutics announced that it plans to file with the FDA in 2021 an Investigational New Drug (IND) application and initiate clinical trials in hematological and solid tumors with its Universal iPSC NK cell therapy (U-iNK). Cytovia's CEO, Dr. Daniel Teper commented: "Cytovia is among a select group of biotech companies developing Gene Edited iPSC NK and CAR NK cell therapeutics. We are aiming to be, in 2021, the second company to initiate clinical trials with an iPSC NK product. We are enthusiastic about the potential of U-iNK to prevent relapse in Acute Myeloid Leukemia, and in combination with PD1/ PDL-1 inhibitors and our own NK engager bispecific antibodies, to improve outcomes in solid tumors starting with hepatocellular carcinoma."
Oct. 08, 2020, Cytovia Therapeutics announced that it had entered a research and licensing agreement with Inserm to develop NK engager bi-specific antibodies and iPSC CAR NK cell therapy targeting CD38, a key marker of multiple myeloma. The licensing agreement has been negotiated and signed by Inserm Transfert, the private subsidiary of Inserm, on behalf of Inserm (the French National Institute of Health and Medical Research) and its academic partners. Cytovia is licensing Inserm's CD38 antibody and Chimeric Antigen Receptor (CAR) patent and applying its proprietary NK engager bispecific antibody and iPSC CAR NK technology platforms. The research agreement will include evaluation of the therapeutic candidates at Hôpital Saint-Louis' Research Institute (Inserm Unit 976) under the leadership of Professors Armand Bensussan and Jean-Christophe Bories.