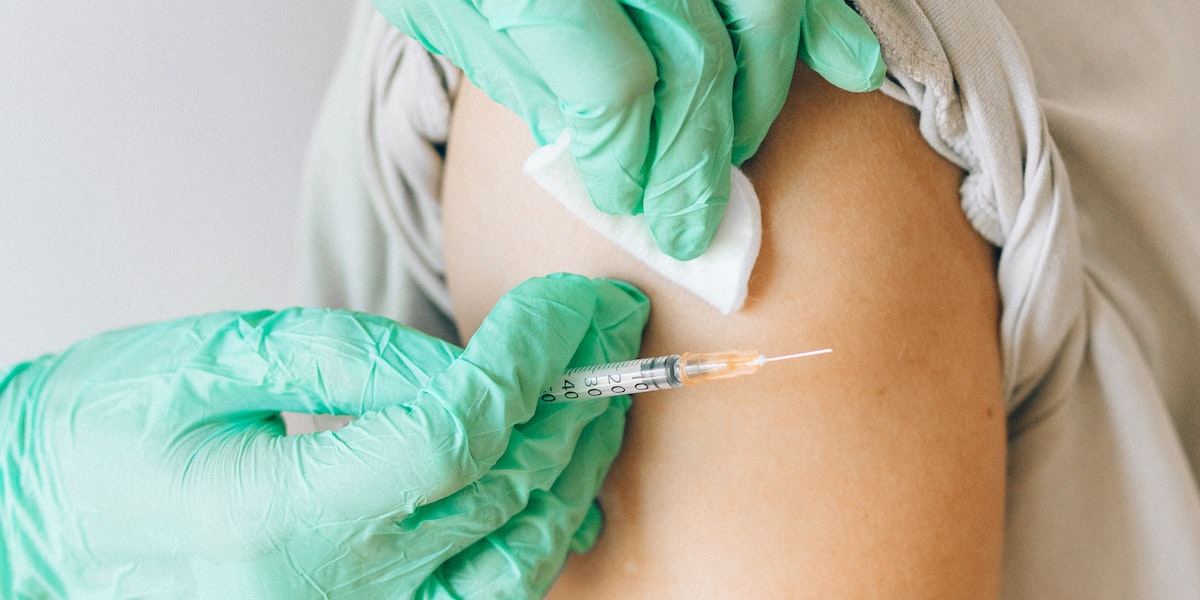 As per reports, Walgreen Boots Alliance (WBA) is now offering flu shots for people aged 3 years and up at nearly 9,000 store locations nationwide to help reduce the spread of vaccine-preventable illnesses in communities. A recent rise in flu cases in the Southern Hemisphere is an alarming sign that flu activity in the U.S. could reach pre-pandemic levels during the 2022-2023 flu season. The retailer is also offering cash rewards to individuals who receive any vaccination at Walgreens.
"Getting vaccinated is the best way to protect ourselves and those around us from flu and other vaccine-preventable illnesses. To help save families a trip, Walgreens pharmacists are co-administering flu shots and other recommended vaccines during a single visit," stated Dr. Anita Patel, PharmD, vice president, pharmacy services development, Walgreens.
To schedule an appointment for a flu shot or any vaccine at Walgreens, citizens can visit Walgreens.com/ScheduleVaccine or download the Walgreens app. 
Walgreen Boots Alliance (WBA) is a pharmacy-led, health and well-being enterprise with a long history of trusted healthcare services, community pharmacy care, and pharmaceutical wholesaling dates. To learn more about Walgreen Boots Alliance (WBA) and to continue to track its progress please visit the Vista Partners Walgreens Boots Alliance Page.
Vista Partners LLC ("Vista") is a California Registered Investment Advisor based in San Francisco. Vista delivers timely and relevant insights via the website: www.vistapglobal.com with daily stories, weekly market updates, monthly macroeconomic newsletters, podcasts, & Vista's proprietary equity and market research to help you stay informed and stay competitive. Vista's mission is to invest partner capital while arming investors with a comprehensive global financial perspective across all market sectors. Vista also seeks to provide select issuers with actionable advice regarding fundamental development, corporate governance, and capital market directives.
Stay Informed! Stay Competitive! Please join us at Vista Partners, receive our FREE email updates throughout the week, and view our exclusive content and research.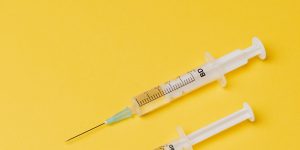 Today, the global fertility market is a multi-million dollar market that is predicted to hit around US$47.9 billion by 2030, yet remains severely underserved with experts' estimates suggesting that more than 90% of couples in need of infertility treatment are going without care.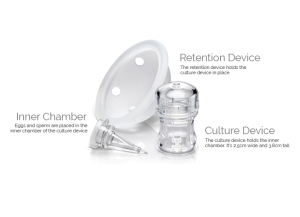 INVO Bioscience, Inc. (Nasdaq: INVO), a commercial-stage fertility company, is dedicated to expanding the assisted reproductive technology ("ART") marketplace by making fertility care accessible and inclusive to people around the world. Their flagship product is INVOcell®, a revolutionary medical device (pictured below) that allows fertilization and early embryo development to take place in vivo within the woman's body. This treatment solution is the world's first intravaginal culture technique for the incubation of oocytes and sperm during fertilization and early embryo development. This technique, designated as "IVC", provides patients a more natural, intimate, and more affordable experience in comparison to other ART treatments. INVO believes that the IVC procedure can deliver comparable results at a fraction of the cost of traditional in vitro fertilization ("IVF") and is a significantly more effective treatment than intrauterine insemination ("IUI"). Their commercialization strategy is currently focused on the opening of dedicated "INVO Centers" offering the INVOcell® and IVC procedure (with three centers in North America now operational), continuing to distribute and sell their technology solution into existing fertility clinics, & is now actively seeking to acquire accretive acquisitions of established fertility clinics in the U.S.

INVO ACCRETIVE ACQUISITION STRATEGY INITIATED
INVO has announced its intention to opportunistically pursue acquisitions of established fertility clinics in the U.S. (Approx. +460 clinics operate in the U.S.) to complement its existing strategy of opening new INVO Centers and to accelerate growth. Since regaining control of INVOcell's distribution in the U.S. earlier in 2022, INVO has engaged with over one hundred domestic IVF clinics. These interactions have reportedly yielded renewed interest in the adoption of INVOcell and the IVC procedure in existing clinics, led to new INVO Center partnership discussions and generated potential acquisition opportunities. INVO reported this week that a growing number of like-minded physicians that share INVO's mission to democratize fertility care are now in discussions with the Company to join forces in expanding access to treatment.
INVO believes that acquisitions represent a logical extension of the Company's strategy, as INVO looks to integrate profitable businesses run by established and successful physicians. Furthermore, acquisitions would allow INVO the opportunity to fully implement INVOcell and the IVC procedure within an acquired IVF center, which, in turn, would help to support the Company's distribution business.
In the pursuit of an acquisition strategy, INVO is entertaining potential acquisitions and recently signed a non-binding letter for one specific opportunity. INVO and the key principals are working to consummate the acquisition and are developing a plan to incorporate INVOcell and the IVC procedure into the clinic's existing operations with a goal of further growing revenue and earnings. Such implementation is not expected to require significant investment since IVC procedures can be added without additional equipment, space and/or human resources.
***INVO also has executed a non-binding letter of intent with a lender to provide non-dilutive funding payable to close the transaction.
"During the last few months, we have focused on driving improved operational performance at our existing INVO Centers and advancing the opening of new locations, while simultaneously exploring acquisition opportunities that would help add immediate and significant scale to our overall operations and accelerate our path to profitability.
In our existing clinics, we continue to see growing volume in patient inquiries and consultations, a leading indicator of future IVC cycles. Based on current cycle expectations, we are anticipating third quarter clinic revenue to increase significantly compared to our second quarter results.
We are actively working within our U.S. distribution business and with international partners to enhance end-market awareness and to obtain necessary regulatory approval in key markets, such as China.
On the acquisition front, we are excited by the prospect of bringing one or more established and profitable fertility centers into our operations. The practitioners we are in discussion with share our vision of leveraging the INVOcell solution to expand access to fertility and agree with our position that IVF and IVC are complementary to one another."
– – Steve Shum, CEO of INVO Bioscience (NASDAQ: INVO).