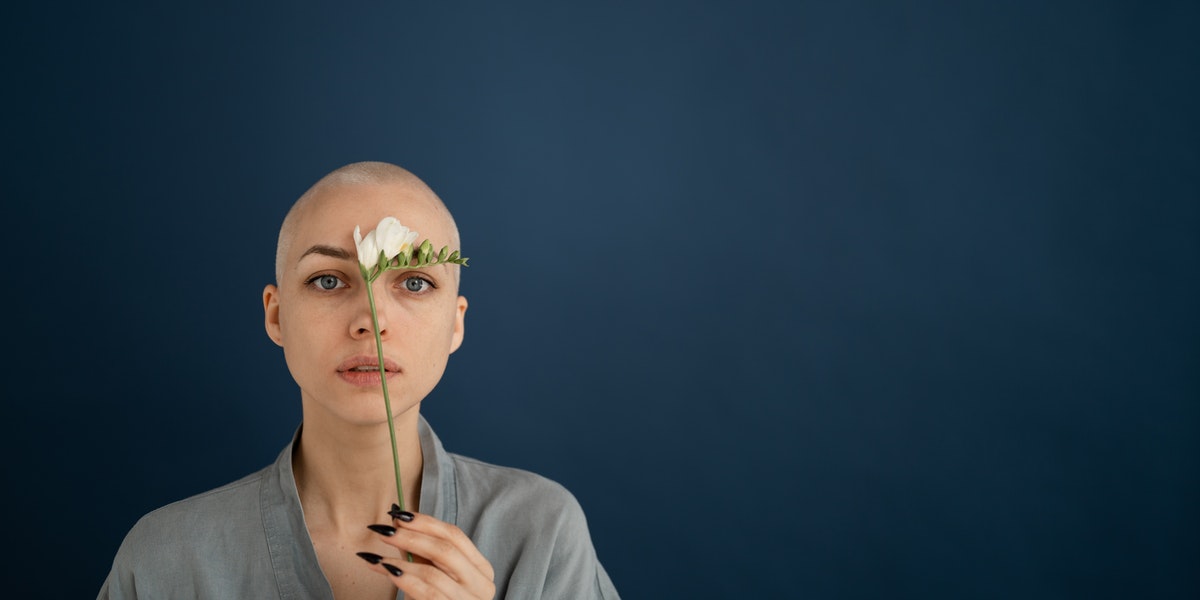 As per reports, U.S. biotech giant, Amgen In. (AMGN), has made a $100-million equity investment in Neumora Therapeutics, and simultaneously is allowing Neumora to obtain the global rights to develop and sell certain of Amgen's experimental drugs for neurodegenerative diseases. Neumora Therapeutics, Inc. a clinical-stage biotechnology company is working on precision medicines for brain diseases through data science and neuroscience.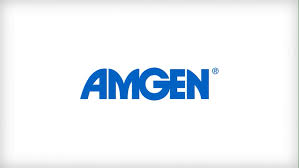 Amgen's investment, along with the $400 million Neumora had raised from other investors including SoftBank Vision Fund, will help it develop precision medicines, already used in the field of cancer treatments for complex brain diseases. In 2019, Amgen said it would end programs to develop other neuroscience drugs.
"Although Amgen is not currently engaged in neuroscience research and early development internally, this approach addresses our commitment to remain engaged in neuroscience through external collaborations," stated David Reese, Amgen's head of R&D.
Amgen is one of the world's leading biotechnology companies & is a values-based company, deeply rooted in science and innovation to transform new ideas and discoveries into medicines for patients with serious illnesses.
---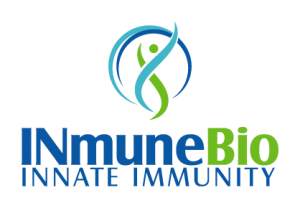 INmune Bio (Nasdaq: INMB) is a clinical-stage immunology company focused on developing treatments that harness the patient's innate immune system to fight disease.  Recently, CEO Dr. Raymond J. Tesi, MD and CFO David J. Moss delivered their presentation titled "Improving White Matter Integrity In Alzheimer's Disease."  You may view the event video now at our Tribe YouTube Channel that now has over 7,390 subscribers. This event video has now been viewed over 10,300 times!


On Wednesday, Sept. 1, 2021 INmune Bio, Inc. (NASDAQ: INMB) announced that XPro™ (pegipanermin), the Company's selective DN-TNF inhibitor candidate for the treatment of Alzheimer's disease (AD), treatment resistant depression, and other neurological diseases where neuroinflammation is implicated, has been found to decrease multiple species of Phospho Tau (pTau) and improve neuroimaging biomarkers of myelination in patients with AD. These biomarker data are from the analysis of the Company's recently concluded Phase 1 study of XPro™ in Alzheimer's patients. AD patients treated with 1.0 mg/kg of XPro™ once a week for three months had a 46% reduction is CSF pT217 (p<0.0001) and a lesser reduction in pT181 (p<0.01). While pT181 is recognized as the standard CSF biomarker of AD, recent studies suggest that pT217 has higher discriminative accuracy for AD and a stronger correlation with amyloidosis and cognitive decline. The Company also reported improvement in white matter MRI metrics, including a 16% improvement in radial diffusivity, a biomarker of remyelination. These data add to previously reported improvements in apparent fiber density (axonal integrity), and free water (neuroinflammation). In each metric, improvements continued throughout the 12-month extension trial (the last time point assessed).
---
InMed Pharmaceuticals, Inc. (NASDAQ: INM), a leading clinical-stage pharmaceutical company developing cannabinoid-based drug candidates for high unmet medical needs and IntegraSyn, a proprietary and cost effective manufacturing approach for synthesized rare cannabinoids, announced on September 30 that it has commenced its Phase 2 clinical trial of INM-755 (cannabinol) cream in the treatment of Epidermolysis Bullosa ("EB"). This marks the first time cannabinol has advanced to a Phase 2 Clinical trial to be studied as a therapeutic option to treat a disease. Epidermolysis Bullosa (EB): EB is the collective name of a group of genetic disorders of characterized by fragile skin and mucous membranes that are easily damaged, leading to extensive blistering and wounding. The blisters may appear in response to minor injury, even from heat, rubbing, scratching or adhesive tape. The disease has no approved cure and most current treatments are directed towards symptomatic relief.
This study will be taking place at eleven sites across seven countries including Austria, Germany, Greece, France, Italy, Israel and Serbia. Clinical Trial Applications ("CTAs") have been filed in all participating countries with regulatory authority and ethics committee approvals currently in place in four countries (Austria, France, Greece, Israel). The first site initiation visit was completed at a clinical site in Austria, where screening for eligible patients will begin shortly. "The start of this Phase 2 clinical trial represents a very important step forward to test the efficacy of INM-755 (cannabinol) cream in treating epidermolysis bullosa, a disease that has very few treatment options," stated Alexandra Mancini, Senior Vice President of Clinical and Regulatory Affairs at InMed. "Based on our earlier studies, we are hopeful that our cannabinol cream will prove to be a safe and effective treatment for people living with this severe genetic skin disease."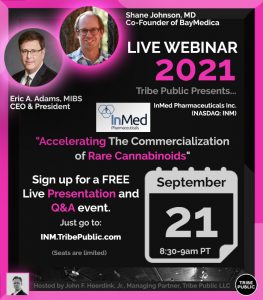 I hosted the INM management team on the Tribe Public Network on Tuesday, September 21 for a 30-minute FREE Presentation and Q&A Webinar Event. Eric A. Adams, MIBS, CEO & President of InMed Pharmaceuticals (NASDAQ: INM) & Shane Johnson, MD, Co-Founder of BayMedica delievered a presentation titled "Accelerating The Commercialization of Rare Cannabinoids." They held a Q&A session at the end of the presentation. You may view the video of the event at the Tribe Public YouTube Channel here.
On September 13th, InMed announced that it has entered into a definitive agreement  to acquire BayMedica Inc., a private company based in the US that specializes in the manufacturing and commercialization of rare cannabinoids. The Definitive Agreement follows a previously signed letter of intent announced on June 29, 2021. The transaction, which is subject to certain standard closing conditions, is expected to close in the coming weeks. Upon closing, InMed will become a global leader in the manufacturing of rare cannabinoids, with expertise in three distinct and complementary cannabinoid manufacturing approaches. InMed's proprietary cannabinoid manufacturing process, IntegraSyn™, combined with BayMedica's synthetic biology and chemical synthesis capabilities, will provide InMed with complete manufacturing flexibility to select the most appropriate, cost-effective method based on the target cannabinoid and appropriate quality specifications for the desired market segment. In parallel to cannabinoid manufacturing, the combined company will continue to explore the therapeutic potential of cannabinoids and novel cannabinoid analogs for pharmaceutical drug development, as well as expand commercial sales of rare cannabinoids to the consumer health and wellness sector. Revenues of BayMedica's initial rare cannabinoid product, Prodiol® CBC (cannabichromene), have grown steadily since sales commenced in December 2019, with cumulative revenues in excess of US$2.5M. BayMedica leads the industry in large batch production of CBC with current batch sizes of more than 200kg and an ability to increase to metric ton quantities as market demand increases. BayMedica is focused on the wholesale to consumer health and wellness markets, including nutraceuticals, cosmetic, functional food and beverage, as well as animal health markets. In addition to CBC, BayMedica has several high value non-intoxicating rare cannabinoids in various stages of commercial manufacturing scale-up including CBDV, THCV, CBGV, CBT and CBN for the health and wellness markets.
On July 9th, Roth Capital Partners analyst, Scott Henry, CFA, issued an update research report with a BUY Rating titled, "INM: Favorable Take on BayMedica LOI" that includes a $11.50 12-Month Price target.
Vista Partners LLC ("Vista") is a California Registered Investment Advisor based in San Francisco. Vista delivers timely and relevant insights via the website: www.vistapglobal.com with daily stories, weekly market updates, monthly macroeconomic newsletters, podcasts, & Vista's proprietary equity and market research to help you stay informed and stay competitive. Vista's mission is to invest partner capital while arming investors with a comprehensive global financial perspective across all market sectors. Vista also seeks to provide select issuers with actionable advice regarding fundamental development, corporate governance, and capital market directives.
Stay Informed! Stay Competitive! Please join us at Vista Partners and receive our FREE email updates throughout the week and view our exclusive content and research.