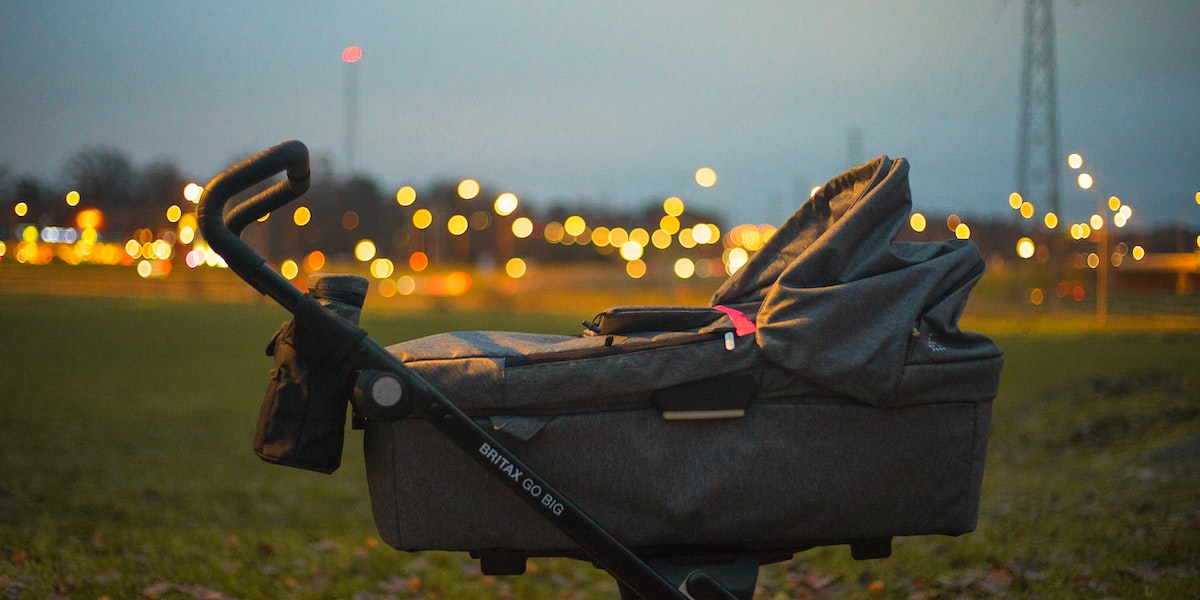 As Vista readers know, we are huge fans of hidden gems and/or little known companies that have unique offerings and which are believed to have promise of addressing huge unmet needs of a market, especially in the healthcare sector. We're looking today toward one medtech company, INVO Bioscience (NASDAQ: INVO), that tells a compelling story in the future of fertility. Each day, more and more people are waking up to see the significant problem that is infertility. According to the World Health Organization, infertility is a disease of the male or female reproductive system defined by the failure to achieve a pregnancy after 12 months or more of regular unprotected sexual intercourse. Availability, access, and quality of interventions to address infertility remain a challenge in most countries. Tesla (TSLA) CEO, Elon Musk, has also been recently commenting on the falling birth rates with quotes like, "Population collapse is the biggest danger civilization faces by far." He added, "Mark my words, they are sadly true."  The pressure is building for the sustainability of mankind, and many of today's thought leaders are starting to vocalize the impending doom and the need to adapt news ways. According to an article via the World Economic Forum, "If they aren't already, dozens of countries' populations will be going into decline in this century, according to a study published in the Lancet. 23 countries are expected to feel this effect intensify, with their populations dropping to half of what they are now by the year 2100.'
Humanity needs a safe, effective, more affordable and increasingly more accessible fertility treatment option for the rising number of women, couples, and families that are faced with infertility issues. According to nichd.nih.gov, about 9% of men and 11% of women of reproductive age have experienced infertility problems. Currently 12-15% of couples cannot get pregnant within the first year of trying. The number is higher for women according to the CDC, "In the United States, among heterosexual women aged 15 to 49 years with no prior births, about 1 in 5 (19%) are unable to get pregnant after one year of trying."
To make matters worse, current infertility treatment options are appallingly limited and very expensive. According to Cofertility.com, 1 out of every 3 Americans have turned to fertility treatments or know someone who has. Despite this fact, there are only a few known ways to treat infertility: medicines, surgeries, and fertilization procedures such as IVF (in-vitro fertilization). For the roughly 3% of patients who require IVF treatment, less than half of them see results and many opt out of the process as they cannot affordable to take time or handle the costs related to time, travel and expense of the process.
If you have ever struggled with infertility issues, or know someone who has, you are probably well aware of how demoralizing it can be. Imagine for a moment spending thousands of dollars and months of intensive medical procedure only to end up empty handed, exhausted, sad, and defeated because after all of that time, work, and money, you still don't have a baby. That's an incredibly difficult situation, and it's becoming more common each passing year. Likewise, the need for more effective, less invasive infertility treatment options is increasing with each passing year. This is the sole focus of medtech company INVO Bioscience (NASDAQ: INVO).
"Our mission is to help people realize the dream of parenthood by increasing worldwide access to an efficient, effective, and connected experience in reproductive treatment."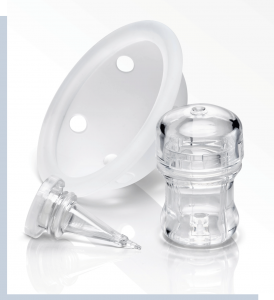 The company offers a safe, effective, and more natural way for women to address infertility issues. Their patented and FDA-cleared medical device, INVOcell (pictured above), holds the eggs and sperm within the woman's body during fertilization and early embryo development: a safe, intimate way for women to be connected right from the very beginning. This differs from IVF in that the fertilization takes place in vivo (inside the woman's body): hence the company's trademark for INVOcell, Life Begins Within™ and reduces and/or eliminates the need of expensive labs and monitoring that is needed for IVF. INVO Bioscience is leading the way for an infertility treatment that's effective and more natural than traditional IVF.
Benefits for patients
Being intimately involved
Few injections
Minimal potential for side effects
Few visits to the doctor's office
Few ultrasounds
Minimal blood work
Affordable price
A happier experience
INVO Bioscience has already formed key clinic partnerships in a select few key countries around the world and is seeking to add more to further address this worldwide underserved issue.
The company has a new, innovative technology and the accompanying ecosystem that allows clinicians to expand their practice and
help more people create families.
Partnering with INVO Bioscience provides clinicians a growing revenue stream with little to no additional overhead or capitol requirements. In addition, INVO Bioscience delivers clinical training, office and lab workflow support, patent education and marketing.
Benefits for clinicians
Low initial investment
Minimal lab resources
Low overhead
Less patient monitoring
5x more effective than IUI* with comparable outcomes to IVF
Streamlined lab workflow saves time and money
Saves over 6 hours per patient in lab time; 1 embryologist can perform 2000 cycles per year
Mitigate risks of increased handling, changes in environmental conditions, and mixed-up gametes
INVOcell integrates with existing advanced reproductive technologies
The company is seemingly poised for aggressive growth through its clinician partnership model. We at Vista see this as an incredible time to consider investing into the fertility space in general. The multi-billion-dollar global fertility market is currently predicted to reach approximately US$47.9 billion by 2030 with the massively underserved patient market still unable to access affordable treatment. It is estimated that approximately 90% of patients go without care annually. However, given INVO's clinic-partner platform we see exciting opportunities on the horizon for the company's growth and for fulfilling at least some of this need.
Currently the company's stock, trading under the ticker INVO on the NASDAQ, is trading near its double-bottom lows at $0.44 if you are technically orientated or trained. The average volume of the INVO shares is only ~23k and they experience their fair share of volatility as it is considered a relatively tightly held or 'low float' stock. 
Here's a few metrics courtesy of Yahoo Finance (12/6/2022):
Avg Vol (3 month): 22.5k
Avg Vol (10 day): 31.25k
Tuesday's Volume: 222.51k
Shares Outstanding: 12.17M
Float: 10.3M
% Held by Insiders: 10.22%
% Held by Institutions: 10.89%
As you can confirm, the stock's trading volume has been inching up lately, but is still relatively low as the stock and company are undiscovered by most standards. The average 3-month volume is 22.5k and the average 10-day volume is 31.35k, an approximate 35% increase. Moreover, we saw Tuesday's volume jump significantly higher as +222.51k shares traded, nearly 10x the 3-month volume! We are also seeing significant volatility with this low float stock, so if you are trading oriented you might find it interesting too. As always, do your due diligence, review our disclaimers, and consult an investment  professional, if you are not an advisor, when doing your research. But from where we're seeing it, this is an excellent time to consider checking out this stock and to also be learning more about INVO Bioscience, a company with a future in one of the world's most pressing issues.
LET'S DISCOVER MORE…
Fertility is one of the biggest issues facing humanity, and its importance is only becoming more relevant and widespread. Each year, more and more couples are up against challenges in procreation that current medicine isn't effectively able to widely address. Estimates state that nearly one in five women will experience infertility issues in their life. Despite this, in-vitro fertilization (IVF),  a very expensive option that involves an extensive process with lab investment, people & time, remains the leading option even as a staggering approximately 90% of infertile couples in need are not being addressed. INVO Bioscience, Inc. (NASDAQ: INVO), a commercial-stage fertility company focused on expanding access to advanced treatment worldwide with its FDA-cleared INVOcell® medical device and the intravaginal culture ("IVC") procedure it enables, has created a unique fertility treatment option that is a dramatically less expensive & a more natural process.
On Nov. 30th, an additional proof point surfaced regarding INVOcell's effectiveness and further success. INVO Bioscience announced the birth of the first baby in Malaysia utilizing the INVOcell solution. The healthy baby boy weighed 3.53 kg and was born on November 11, 2022 at Tuanku Mizan Military Hospital in Kuala Lumpur. Physicians at Advanced Reproductive Centre (ARC), at Hospital Canselor Tuanku Muhriz (HCTM), at the National University of Malaysia conducted the IVC procedure. The patient was part of a prospective peer reviewed study of INVOcell compared to conventional IVF ("IVF") that took place at ARC at HCTM. The study was published in the International Journal of Environmental Research and Public Health.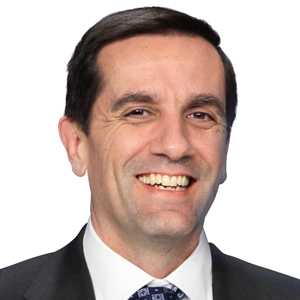 "We couldn't be more pleased to have been a part of this family's journey towards parenthood. The INVOcell solution is playing a key role in providing families across the world an alternative method to parenthood by leveraging its innovative medical device to allow fertilization and early embryo development to take place in vivo within the woman's body; an approach that provides for affordable, high-quality, patient-centered fertility care."
– Steve Shum, CEO INVO Bioscience 
---
KEY STUDY FINDINGS  'IVF vs. INVOcell': 
Fertilization Rate: The fertilization rate and good embryo quality were comparable (not significantly different) between INVOcell and IVF.
Blastulation Rate: Although both methods produce similar fertilization rates and good-quality embryos, the blastulation rates were better in the INVOcell group.
Alternative Method: INVOcell can be used as an alternative method for reproductive treatment in carefully selected patients without jeopardizing outcomes.
Cost: IVF is costly and not applicable in most rural and district areas, therefore, the INVOcell can be utilized as a cost-effective alternative to IVF without sacrificing comfort and outcomes.
"We are pleased to see the published findings from Malaysia demonstrating the attributes of INVOcell."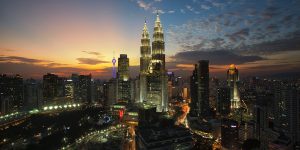 Shum believes that Malaysia, with an approximate population of more than 32 million, represents an attractive opportunity for INVOcell. This publication follows the recent award INVOcell received as a new and innovative fertility treatment, with IVC formally being made available to patients at HTCM, one of the five university hospitals in Malaysia, and currently the highest volume fertility center in the country.
"We look forward to continuing our work with key partners in Malaysia to bring our innovative advanced fertility treatment to the people of Malaysia."
---
INVOcell provides an advanced and affordable infertility treatment option to help increase access to care. View video.
INVOcell offers an alternative method to parenthood by allowing fertilization and early embryo development to take place within the woman's body. The company's approach provides a much more affordable, patient-centred fertility care option. This advanced treatment option keeps women at the center of the incubation process — and closely connected to the embryo. Visit the INVOcell website to learn more. 
With many patients unable to access affordable treatment, the multi-billion-dollar global fertility market remains severely underserved and is predicted to reach approximately US$47.9 billion by 2030. INVOcell promises to bring a solution for accessibility and affordability to this market. Here are the benefits of INVOcell:
Easy

Accessible

Relatively Fast

Less expensive, allowing it to be in reach of more people 

A more intimate experience right from the very beginning
For millions struggling with infertility, access to treatment is often not possible. Financial challenges, limited availability of specialized medical care, and social or cultural roadblocks can prevent these hopeful parents from realizing their dream to have a baby. INVOcell provides a solution that gives patients access to a safe, effective, and more affordable fertility treatment.
---
A Cost Effective Approach to Infertility
"In today's inflationary market environment, we believe it is more important than ever to drive home the benefits of the affordable and effective INVOcell advanced fertility treatment solution." -Steve Shum, CEO INVO Bioscience
INVO CENTER FOOTPRINT GROWS!
Over the past year, INVO Bioscience opened, in collaboration with physician partners, three North American-based INVO Centers focused on offering IVC as an advanced and affordable alternative to IVF, utilizing INVOcell. The Company has also announced plans to open centers in Kansas City, Tampa Bay, and the San Francisco Bay Area with the goal of further expanding to other locations to help address the massively underserved patients suffering from infertility issues and a lack of affordable and reasonably located access to care.
INVOcell provides an advanced and affordable infertility treatment option to help increase access to care.
"In today's inflationary market environment, we believe it is more important than ever to drive home the benefits of the affordable and effective INVOcell advanced fertility treatment solution." -Steve Shum, CEO INVO Bioscience
Recent Operational Highlights
Existing INVO Centers experienced a 20% increase in patient inquiries and consultations compared to the first quarter of 2022

, as key activities continue to build.

Progressing toward planned openings of additional INVO Centers in Tampa, Florida, Kansas City, Kansas, and the San Francisco Bay Area.

In May 2022, signed an exclusive distribution agreement with Onesky Holdings Limited ("Onesky") for mainland China (excludes Hong Kong, Macau and Taiwan). Onesky will be responsible for registering the product in the country, and upon government approval, will be obligated

to purchase minimum quantities of INVOcell totalling approximately $14 million over the subsequent five-year term

.

Increased U.S.-based expansion opportunities post-Ferring, including both greenfield INVO Centers and

potential acquisitions of established fertility clinics.
INVOcell offers a more intimate experience right from the very beginning.
INVO IS ACQUIRING!
On August 15, 2022, INVO announced its intention to opportunistically pursue acquisitions of established fertility (IVF) clinics in the U.S. to complement its existing strategy of opening new INVO Centers to accelerate its growth initiatives. INVO signed a non-binding letter of intent for one specific opportunity. INVO and the key principals are working to consummate this acquisition and will then develop a plan to incorporate INVOcell and the IVC procedure into the clinic's existing operations to grow the business and provide an additional treatment option for patients.
"We believe the strategy to acquire established fertility clinics in the U.S. complements our existing INVO Center strategy and will allow us to accelerate our growth plans and help expand the use of INVOcell. Potential acquisitions of established profitable fertility clinics in the U.S. represents a logical extension of our strategy. We believe the ASRM conference provided a great opportunity to further communicate our overall progress and technology achievements as well as our unique commercial approach toward helping to democratize fertility care," Shum concluded.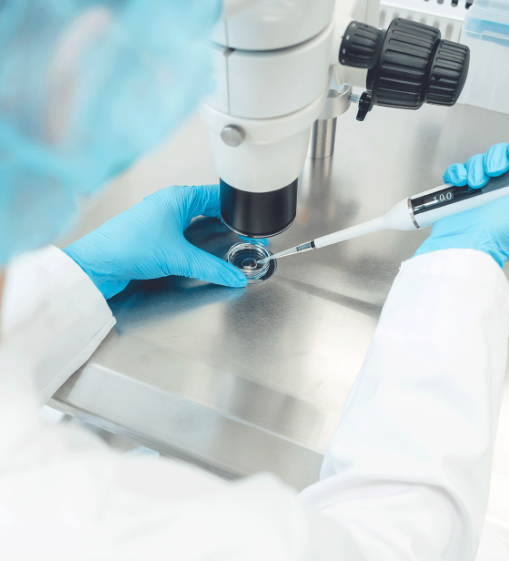 Embryologist examining embryos after incubating in the INVOcell device
INVO IS PERFORMING!
Revenue (excluding license revenue) was $235,321 compared to $40,303 in the third quarter of the prior year, an increase of 484% and up 61% sequentially compared to the second quarter of 2022. Including licensing revenue, Q3 2021 revenue was $218,874.

Clinic revenue increased to $176,395, or 370%, compared to the same period last year, and was up 57% sequentially compared to Q2 2022. All reported clinic revenue is derived from the Company's Atlanta, Georgia-based INVO Center which is consolidated in the financial statements.

Revenue from clinics, inclusive of both those accounted for as consolidated and under the equity method, was $450,131, an increase of 1,100% compared to last year and up 111% sequentially compared to the second quarter of 2022.

Product sales increased to $58,926 during Q3 2022, an increase of 2,012% compared to the same quarter last year and were up 74% sequentially compared to the second quarter of 2022.

Gross profit margins were 54% during the third quarter compared to adjusted gross profit margins of 49% in Q3 2021, which exclude the effect of licensing revenue, and 46% in the most recent sequential quarter.

INVO Centers in Tampa, Florida, Kansas City, Kansas, and Daly City, California, continue to make progress. Locations and providers have been identified in all three areas, with Tampa and Daly City in the final plan permitting process. We expect Tampa to open in Q1 2023.

Updated 510k filed with additional retrospective data to support labeling expansion for 5-day incubation.

INVO has completed due diligence on the previously announced fertility clinic acquisition target and is working to finalize definitive agreements.
###
***INSIDER BUYING ALERT***– On Friday June 3, after the close, a number of Form 4's were filed at www.sec.gov confirming that the CEO, COO, CFO and 5 members of the board of directors purchased shares at $.95/share on June 1, 2022. Here's the link to view all of the share purchases. 
Again on 
About INVOcell®
The INVOcell procedure is the first in-vivo culture (IVC) system in the world used for the incubation of eggs and sperm during fertilization and early embryo development within the body, as an alternative to conventional In Vitro Fertilization (IVF) and Intrauterine Insemination (IUI). Through its in vivo approach, INVOcell offers patients a more natural and intimate experience with comparable results at a lower cost.
About INVO Bioscience®
We are a commercial-stage fertility company dedicated to expanding the assisted reproductive technology ("ART") marketplace by making fertility care accessible and inclusive to people around the world. Our primary mission is to implement new medical technologies aimed at increasing the availability of affordable, high-quality, patient-centered fertility care. Our flagship product is INVOcell®, a revolutionary medical device that allows fertilization and early embryo development to take place in vivo within the woman's body. This treatment solution is the world's first intravaginal culture technique for the incubation of oocytes and sperm during fertilization and early embryo development. This technique, designated as "IVC", provides patients a more natural, intimate, and more affordable experience in comparison to other ART treatments. We believe the IVC procedure can deliver comparable results at a fraction of the cost of traditional in vitro fertilization ("IVF") and is a significantly more effective treatment than intrauterine insemination ("IUI"). Our commercialization strategy is focused on the opening of dedicated "INVO Centers" offering the INVOcell ® and IVC procedure (with three centers in North America now operational), in addition to continuing to distribute and sell our technology solution into existing fertility clinics. For more information, please visit www.invobio.com.