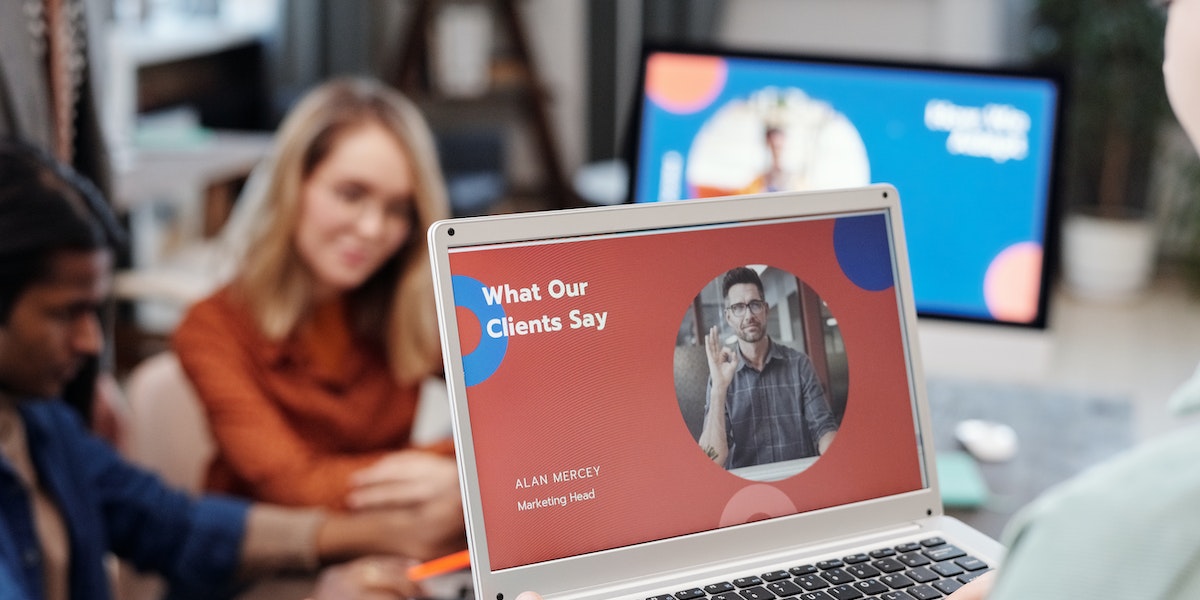 Reportedly, Intel Corporation (INTC) and Alphabet Inc's Google Cloud have launched a co-designed chip to make data centers more secure and efficient. The E2000 chip, code-named Mount Evans, takes over from the expensive central processing units (CPU) that do the main computing, for the work of packaging data for networking. It also offers better security between different customers that may be sharing CPUs in the cloud.
Chips are made of cores (basic processors) and with hundreds of cores on a chip, there is a risk of information bleeding. The E2000 chip creates secure routes to each core to prevent such situations. Cloud companies are therefore looking for ways to make the data center itself more productive.
Intel Corporation (INTC) seeks to expand the boundaries of technology to provide the most amazing experience possible while designing, manufacturing, and selling integrated digital technology globally. To learn more about Intel Corporation (INTC) and to track its progress please visit the Vista Partners Intel Corporation Coverage Page. 

Vista Partners LLC ("Vista") is a California Registered Investment Advisor based in San Francisco. Vista delivers timely and relevant insights via the website: www.vistapglobal.com with daily stories, weekly market updates, monthly macroeconomic newsletters, podcasts, & Vista's proprietary equity and market research to help you stay informed and stay competitive. Vista's mission is to invest partner capital while arming investors with a comprehensive global financial perspective across all market sectors. Vista also provides select issuers with actionable advice regarding fundamental development, corporate governance, and capital market directives.
Stay Informed! Stay Competitive! Please join us at Vista Partners, receive our FREE email updates throughout the week, and view our exclusive content and research.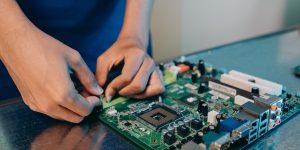 Today, the global fertility market is a multi-million dollar market that is predicted to hit around US$47.9 billion by 2030, yet remains severely underserved with experts' estimates suggesting that more than 90% of couples in need of infertility treatment are going without care.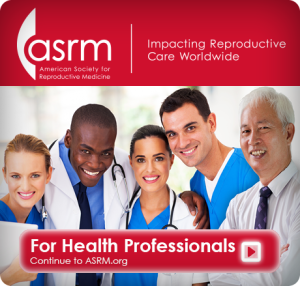 On Oct. 17, INVO Bioscience (NASDAQ: INVO) announced the company will exhibit at the 2022 Scientific Congress & Expo of the American Society for Reproductive Medicine (ASRM) being held October 22-26, 2022 in Anaheim, California at booth #1312.
In attendance from INVO Bioscience will be Steve Shum, CEO; Mike Campbell, COO and VP, Business Development; Chris Myer, Senior VP, Business Development, Americas; Inger Britt Carlsson, PhD, VP, Global Medical Affairs; and Bojan (Bo) Mitrovic, PhD, Director, Sales, US.The ASRM Scientific Congress & Expo is an in-person conference held each October in various cities across the U.S. The Society is dedicated to the advancement of the science and practice of reproductive medicine. It accomplishes its mission through the pursuit of excellence in evidence-based, life-long education and learning, through the advancement and support of innovative research, through the development and dissemination of the highest ethical and quality standards in patient care, and through advocacy on behalf of physicians and affiliated healthcare providers and their patients.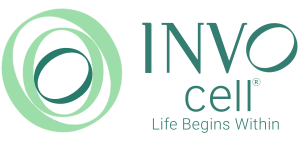 Key findings of the study included:

• The fertilization rate and good embryo quality were comparable (not significantly different) between INVOcell and cIVF.
• Although both methods produce similar fertilization rates and good-quality embryos, the blastulation rates were better in the INVOcell group.
• INVOcell can be used as an alternative method for reproductive treatment in carefully selected patients without jeopardizing outcomes.
• cIVF is costly and not applicable in most rural and district areas, therefore, the INVOcell can be utilized as a cost-effective alternative to cIVF without sacrificing comfort and outcomes.
On Aug. 25th, INVO Bioscience announced that Advanced Reproductive Centre, Hospital Canselor Tuanku Muhriz (HCTM), formally known as Hospital Universiti Kebangsaan Malaysia (HUKM), based in Kuala Lumpur, Malaysia, is making IVC available for their patients. The move follows the successful completion of the first IVC case in the country recently with data presented at the Obstetrical and Gynecological Society of Malaysia ("OGSM") where it was awarded a prize as a new and innovative fertility treatment. A signing ceremony announcing the launch of IVC was witnessed by the Minister of Science and Innovation and Deputy Secretary General. HCTM, one of the five university hospitals in Malaysia, is currently the highest volume fertility center in the country. Steve Shum, CEO of INVO Bioscience, commented, "We are excited that INVOcell will officially be commercialized at HCTM in Kuala Lumpur following the successful presentation of data at OGSM and government support by the Minister of Science and Innovation and Deputy Secretary General. HCTM will start offering IVC both in their public and private sectors with an expectation to complete a number of cycles by the end of 2022. We are also working with partners in Malaysia to open up an INVO Centers in their existing practice as we strive to bring our innovative advanced fertility treatment to the people of Malaysia."
INVO Bioscience reported financial results for its second quarter 2022, ended June 30, 2022, after the market close on Monday, August 15, 2022.
  INVO highlighted the following progress: Existing INVO Centers experienced a 20% increase in patient inquiries and consultations compared to the first quarter of 2022, as key activities continue to build, Progressing toward planned openings of additional INVO Centers in Tampa, Florida, Kansas City, Kansas, and the San Francisco Bay Area. In May 2022, signed an exclusive distribution agreement with Onesky Holdings Limited ("Onesky") for mainland China (excludes Hong Kong, Macau and Taiwan). Onesky will be responsible for registering the product in the country, and upon government approval, will be obligated to purchase minimum quantities of INVOcell totaling approximately $14 million over the subsequent five-year term, & increased U.S.-based expansion opportunities post-Ferring, including both greenfield INVO Centers and potential acquisitions of established fertility clinics.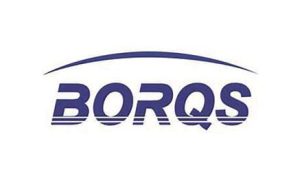 Borqs Technologies, Inc. (BRQS), a global provider of 5G wireless solutions, Internet of Things (IoT) solutions, and innovative clean energy, recently provided the following updates on the Company.
On Sept 20, Borqs announced its solar energy storage subsidiary, Holu Hou Energy LLC (HHE), a company that offers state-of-the-art renewable energy and energy storage systems to the Single-Family Residential, Multi-Dwelling Unit Residential and Commercial building markets, has signed a power purchase agreement (PPA) with Kapolei Diversified Properties, LLC to deliver energy to Luhauola, a new mixed-use development in Kapolei, on the island of Oahu, Hawaii. The property includes 10,000 square feet of commercial space, plus outdoor dining for local food establishments. The residential portion of the property includes 29 workforce housing rental apartments. U.S. Energy Information Administration data shows oil generated about two-thirds of Hawaii's electricity in 2021. That makes Hawaii the most petroleum-dependent state.
HHE is a premier provider of an energy storage system that is engineered to provide a new level of resilience to homeowner, multi-dwelling units and businesses, giving energy security in uncertain and unstable times. The Holu system is completely integrated, meaning engineered and tested from the start, at the system level. Other suppliers piece together components made by multiple vendors in unknown factories with unknown work conditions, causing the customer to have questionable reliability, safety and performance when all the disparate pieces are put together. Our energy storage system is certified and warrantied as an integrated product, including our breakthrough "modular energy controller", so you get resilience, safety and performance you can count on day in and day out, and you get "cloud-based" upgrades and performance enhancements based upon the rate structures you reside in. Holu Hou Energy will construct the Solar + Energy Storage system utilizing its market leading HoluPower Residential Energy Storage System, combined with the Residential and Commercial scale solar generation. The contract is valued at several million dollars and includes 200KW of PV and 500KWh of energy storage. The system will be placed into service in 2023.
"Our products and services are improving the lives of customers every day by delivering cheaper, cleaner and more reliable electricity, including to those living in Multi-Dwelling Unit residential housing," stated Brad Hansen, CEO of Holu Hou Energy. "We look forward to building on our Hawaii leadership position and bringing this same energy independence to markets like California in the near future. The cost of utility electricity in Hawaii has risen by about 60% over the last 18-months, with residential rates being at a historical high of around $0.50/kWh. Reliance on fuel oil for a significant part of Hawaii's power generation means that these unprecedented rates are not likely to abate soon. HHE brings the most safe and productive solar and energy storage solutions to customers, including to those in income brackets not historically able to have their energy needs met by renewables."
U.S. Energy Information Administration data shows oil generated about two-thirds of Hawaii's electricity in 2021. That makes Hawaii the most petroleum-dependent state.
On July 15, Borqs Technologies announced that its majority owned solar energy storage systems subsidiary, Holu Hou Energy LLC ("HHE"), has signed agreement with Honokea Villages to deliver a major renewable energy generation and storage system to Honokea's planned ecological sports training and Hawaiian Cultural facility in their "ahupua'a", or local community. The development will have Olympic calibre training facilities for surfing, sport climbing, kayaking, beach volleyball, and more, and will serve as tool to celebrate athletics in Hawaii. The renewable energy system will feature over 3 MW of PV generation and over 4 MWh of energy storage, enough to power 100% of the operations of the facility, and will be financed under a 20-year power purchase agreement, or PPA. The system provided by HHE will begin construction in 2023 and its value is estimated at nearly $20M. This project is included in the $49.8 million of Q2 2022 signed contracts announced earlier this month. Honokea Villages was co-founded by Brian Keaulana in 2011 to address the need for Hawaiian Surf Culture to be incorporated into, what was at the time, the fledgling surf park industry. Now 11 years later there are 100+ surf parks being planned around the world with names like Kelly Slater and in places as foreign as Switzerland. "Honokea aims to ensure Hawaiian Culture is incorporated into every aspect of the planning of the family destination: excellence in sports, sustainability, arts and culture. It's a place for the whole family that's truly designed to benefit our community in as many ways as possible especially on our side of the island," says Keaulana.