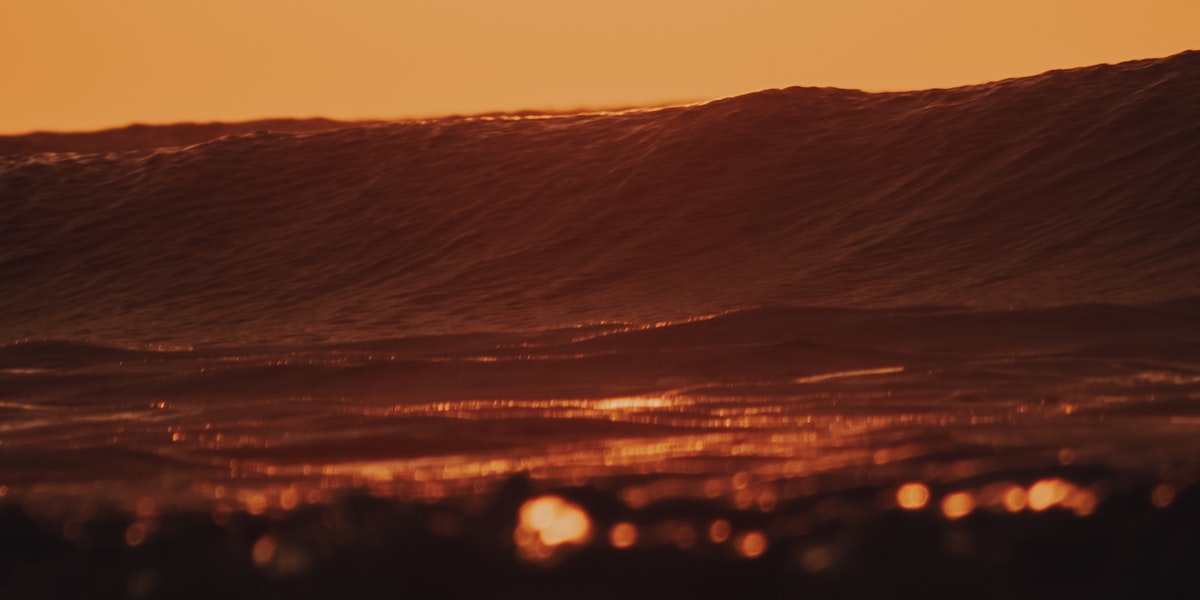 MDS is a serious hematopoietic stem cell disorder in which patients have functionally defective NK cells and the level of dysfunction is predictive of overall survival. Approximately one-third of MDS cases progress to acute myelogenous leukemia (AML). Current treatments, including chemotherapy and bone marrow/stem cell transplantation, have varying degrees of success, and there is no known cure for MDS.
VP Watchlist Stock INmune Bio (NASDAQ: INMB), is a clinical-stage biotechnology company is focused on developing treatments that target the innate immune system to fight disease. INmune Bio has two product platforms. The DN-TNF product platform utilizes dominant-negative technology to selectively neutralize soluble TNF, a key driver of innate immune dysfunction and mechanistic target of many diseases. DN-TNF is currently being developed for COVID-19 complications (Quellor™), cancer (INB03™), Alzheimer's and Treatment Resistant Depression (XPro1595), and NASH (LIVNate™). The Natural Killer Cell Priming Platform includes INKmune™ aimed at priming the patient's NK cells to eliminate minimal residual disease in patients with cancer. INmune Bio's product platforms utilize a precision medicine approach for the treatment of a wide variety of hematologic malignancies, solid tumors and chronic inflammation with components of the innate immune system.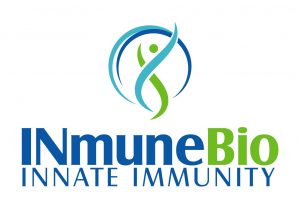 Today, INmune Bio, Inc. (NASDAQ: INMB) announced that the first patient has been treated in the company's Phase 1 clinical trial of its Natural Killer (NK) cell priming platform, INKmune, as a potential treatment for high-risk myelodysplastic syndrome (MDS). This Phase 1 open label study will enroll nine patients with a confirmed diagnosis of MDS with excess blasts in a 3×3 dose escalation protocol. The primary endpoint is the safety and tolerability of INKmune when administered intravenously. Most secondary endpoints are biomarkers and include the change in percentage of blasts in peripheral blood and bone marrow, the change in autologous NK cell activity and functional maturity into tumor-induced memory-like NK cells in vivo. The overall response rate using WHO criteria, and duration of response will also be reported. 
INKmuneTM is a pharmaceutical-grade, replication-incompetent human tumor cell line which conjugates to resting NK cells and delivers multiple, essential priming signals akin to treatment with at least three cytokines in combination. INKmune is stable at -80oC and is delivered by a simple IV infusion. The INKmune:NK interaction ligates multiple activating and co-stimulatory molecules on the NK cell and enhances its avidity of binding to tumor cells; notably those resistant to normal NK-mediated lysis. Tumor-primed NK (TpNK) cells can lyse a wide variety of NK-resistant tumors including leukemias, lymphomas, myeloma, ovarian cancer, breast cancer. To learn more about the INKmune platform INmune Bio has made available a video overview of its INKmune platform that interested parties can view the video here.
"My colleagues and I have shown previously that the level of NK function in MDS patients is predictive of overall survival. The translation of 15 years of laboratory research into a patient treatment which could enhance the low-level NK activity in patients with poor prognosis to the higher level of those with better overall survival, and hopefully change the course of their disease, is tremendously exciting. In the lab we have shown that INKmune binds to multiple NK receptors and initiates the activation of over 3000 genes associated with function, trafficking, proliferation and survival. No single cytokine in our hands has such broad, physiological effects, which has inspired us to refer to INKmune as a pseudokine," stated Dr. Lowdell PhD, chief scientific officer of INmune Bio.
"The initiation of patient treatments in this trial is a significant milestone for our company as it is the first to study our INKmune platform in a formal clinical setting. It is widely understood that dysfunctional NK cells in cancer patients fail to eradicate residual disease after chemotherapy, leading to relapse and poor outcomes. We have shown that by delivering tumor-specific activating signals to NK cells with INKmune, we can initiate autologous tumor killing and this is our first opportunity to test this in MDS patients. We believe INKmune holds promise in solid tumor cancers as well and to that end, we are planning to initiate a second trial, in ovarian cancer soon," stated RJ Tesi, M.D., chief executive officer of INmune Bio. ---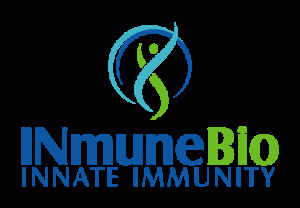 Shares of INmune Bio (NASDAQ: INMB) have been on a nice upward move since we added them to the VP Watchlist back in the May timeframe when they were trading at a YTD low in the $9 range. INMB shares have now hit a high $24.58 as of today and the trading volume (avg. 457.79k/day-last 10-days) and interest across their platform has grown significantly. Recently, shares of INMB have also seen an approximate 20% short position appear and with only 15,125,171 shares outstanding currently & relatively high insider ownership, coupled with the fact that the company is well funded (closed Q1/2021 with cash of $45.3M) with multiple milestones due in 2H2021 this biotech represents an interesting opportunity for a short squeeze!  Keep track of this company's developments by visiting the VP Watchlist Page for INmune Bio which can be found here. 
You can also review INMB's 2H2021 milestones by viewing their page 3 of their presentation here. 
On July 7th, The Maxim Groups's analyst raised their price target from $32 to $42. 
---
RELATED NEWS
INmune Bio, Inc. (NASDAQ: INMB),  confirmed on June 3rd via announcement that the United States Adopted Name Council (USAN) has adopted the name "Pegipanermin" for its lead clinical candidate, XPro1595.  The United States Adopted Names (USAN) Council is responsible for selecting simple, informative and unique nonproprietary (generic) drug names. The council and staff meet twice a year to discuss outstanding negotiations, new items of interest and policy issues. The USAN Council establishes logical nomenclature classifications based on pharmacological and/or chemical relationships. In addition to one member-at-large and a Food and Drug Administration (FDA) liaison, the council consists of one representative from each of the following: The American Medical Association (AMA), United States Pharmacopeia (USP) and the American Pharmacists Association (APhA). XPro1595 is a next-generation inhibitor of tumor necrosis factor (TNF) that uses a dominant-negativeTNF technology that is very different from approved TNF inhibitors that block the effects of both soluble and trans-membrane TNF. Pegipanermin neutralizes soluble TNF, without affecting trans-membrane TNF or TNF receptors. XPro1595 could have substantial beneficial effects in patients with Alzheimer's and other neurodegenerative diseases by decreasing neuroinflammation. For more information about the importance of targeting neuroinflammation in the brain to improve cognitive function and restore neuronal communication visit this section of the INmune Bio's website.
INmune Bio reported positive Phase 1b Alzheimer's data in January 2021 demonstrating that XPro1595 decreased neuroinflammation and neurodegeneration biomarkers in patients with mild to moderate Alzheimer's. The company is planning to initiate two Phase 2 clinical trials of XPro1595, in Alzheimer's and Treatment Resistant Depression, in 2021. "Demonstrating changes in neuroinflammatory biomarkers across multiple measures (CSF and MRI) and assays in a small dataset gives us great confidence that XPro1595 is having the desired effect in the CNS. To see an impact on AD relevant disease pathways by three months that are sustained in patients that opted to enroll in the extension study for an additional nine months is more that we could have hoped for at this stage of development and will be of enormous value in planning the Phase 2 study." said CJ Barnum, Ph.D., Head of Neurosciences at INmune Bio.