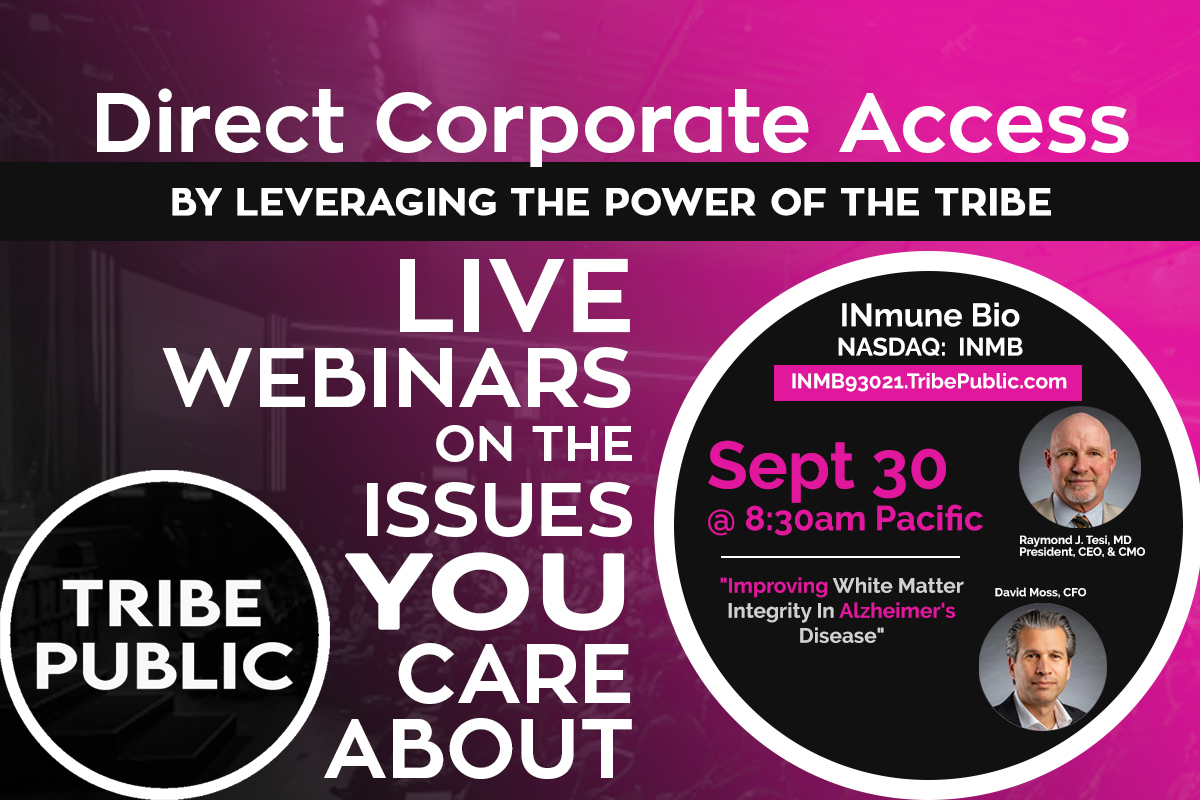 Alzheimer's Disease is an immunologic disease with the neurological symptoms of dementia and psychiatric dysfunction. Unfortunately, the onset of Alzheimer's is all to common as we advance in age and it is estimated that by mid‐century, the number of Americans age 65 and older with Alzheimer's dementia may grow to 13.8 million.
You are cordially invited to join us at a FREE Tribe Public Webinar Presentation and Q&A Event which will be held today, Thursday, September 30 (8:30 am PT/ 11:30 am ET). INmune Bio's (NASDAQ: INMB) CEO Dr. Raymond J. Tesi, MD and CFO David J. Moss will deliver their presentation is titled "Improving White Matter Integrity In Alzheimer's Disease" & and be available for a brief Q&A session.  Please register at INMB93021.TribePublic.com for the FREE (~30-minute) Tribe Public Event that begins at 8:30am PT – 11:30am ET today, September 21!
Tribe Public (www.tribepublic.com) is our sister organization that conducts complimentary worldwide webinars that are efficient 30-minute events that seek to provide direct corporate access to leaders of companies in industries that Tribe's members care about and have requested. Tribe events consist of a quick introduction to management where they share their background, a 15-minute presentation, and a brief 5-10 minute Q&A session that you direct by sending questions for management to email: research@tribepublic.com or forward to during the event via the zoom chat feature for the moderator to direct.
INmune Bio's Background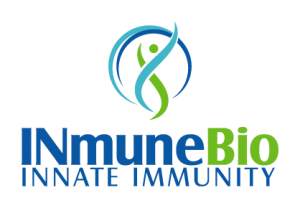 INmune Bio is a publicly-traded clinical-stage biotechnology company focused on developing treatments that target the innate immune system to fight disease. INmune Bio has two product platforms. The DN-TNF product platform utilizes dominant-negative technology to selectively neutralize soluble TNF, a key driver of innate immune dysfunction and mechanistic target of many diseases. DN-TNF is currently being developed for COVID-19 complications (Quellor™), cancer (INB03™), Alzheimer's and Treatment-Resistant Depression (XPro1595), and NASH (LIVNate™). The Natural Killer Cell Priming Platform includes INKmune™ aimed at priming the patient's NK cells to eliminate the minimal residual disease in patients with cancer. INmune Bio's product platforms utilize a precision medicine approach for the treatment of a wide variety of hematologic malignancies, solid tumors, and chronic inflammation.
 Please register at INM.TribePublic.com for the FREE Tribe Public Event that begins at 8:30am PT – 11:30am ET today, September 30!
SPEAKER BACKGROUND
Raymond J. Tesi, MD, CEO/CMO
Dr. Tesi has been our President, Chief Executive Officer and acting Chief Medical Officer since the formation of the Company in September 2015. From November 2011 to May 2015, Dr. Tesi was CEO, President and Acting Chief Medical Officer of FPRT Bio Inc., a development-stage biotech company formed to develop XPro1595 for the treatment of neurodegenerative disease and other inflammatory diseases. From November 2010 to October 2011, Dr. Tesi was Chief Medical Officer of Adienne SRL, an emerging biotech company in Bergamo, Italy focused on products to treat patients with hematologic malignancy. From June 2007 to September 2010, Dr. Tesi was CEO and President of Coronado Biosciences, a company he founded. Dr. Tesi received his MD degree from Washington University School of Medicine in 1982. Dr. Tesi has been a licensed physician since 1982 and Fellow of the American College of Surgery since 1991.
---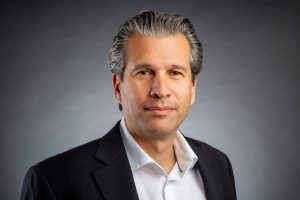 David J. Moss, CFO

Mr. Moss has been CFO since the formation of the Company in September 2015. Mr. Moss has founded, funded and taken public various companies in a variety of industries since 1995. Mr. Moss was a founding investor in Reliant Service Group LLC, which was acquired in 2015 by a leading private equity firm. Mr. Moss previously served as Managing Director, Corporate Finance for a New York-based securities firm, where he advised companies on corporate strategy, financings and business development. Prior to that, he served as Managing Partner at a Seattle-based venture capital firm. Mr. Moss holds an MBA from Rice University and a BA in Economics from the University of California, San Diego.
 Please register at INMB93021.TribePublic.com for the FREE Tribe Public Event that begins at 8:30am PT – 11:30am ET today, September 30!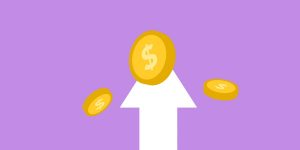 INmune BIO's Reported 2021 PROGRESS
On Wednesday, Aug. 4th, INmune Bio, Inc. reported its financial results for the second quarter ended June 30, 2021 and provided a business update. Raymond J Tesi, M.D., CEO/CMO of INmuneBio (INMB) stated, "We continue our planning and setup for a Phase 2 clinical trial of our lead candidate, XPRO™ (Xpro1595™), in patients with mild Alzheimer's disease, which we plan to initiate by year-end. We have already demonstrated that XPRO™ can reduce neuroinflammation and decreases biomarkers of neurodegeneration and improve synaptic function. If successful in Phase 2, we believe XPRO™ has the potential to be among the most significant advancements in the treatment of Alzheimer's Disease (AD) and other neurodegenerative diseases in many years. At the Alzheimer's Association International Conference last week, we introduced a new biomarker – Apparent Fiber Density (AFD), a measure of axonal integrity measured by MRI. XPRO™ increases AFD in patients receiving 1mg/kg/week. We believe the novel non-invasive white matter analytics of white matter free water and apparent fiber density will be very useful in the development of XPRO™ in AD, Treatment Resistant Depression (TRD) and the many other CNS indications we hope to attack in the future. Last month, we treated the first patient in the first Phase 1 clinical trial of our NK cell priming platform, INKmune, in high-risk myelodysplastic syndrome (MDS). We are calling INKmune a pseudokine because, in vitro, it converts the resting NK cells into memory-like NK cells that can kill cancer cells as well or better than NK cells treated cytokines such as IL-12, IL-15 and IL-18 alone or in combination."
On July 26th, INmune Bio announced the design of its upcoming Phase 2 clinical trial of XProTM in patients diagnosed with mild Alzheimer's disease (AD) at AAIC. The announcement was accompanied by the release of additional biomarker data from the Phase 1b AD trial that shows improvement in white matter (myelinated axons) that degenerate in AD patients. READ MORE. 
On July 22, LUMICKS, a leading next generation life science tools company renowned for its innovative platforms for Dynamic Single-Molecule and Cell Avidity analysis, announced that it has installed its ground-breaking z-Movi® Cell Avidity Analyzer at INmune Bi0. INmune Bio is employing the z-Movi cell avidity analysis platform to demonstrate that the mechanism of action of the tumor-priming is the increase in NK cell:tumor cell avidity. Early data acquired by the z-Movi support their hypothesis that increased cell avidity enhances NK cell killing of tumor cells. This allows screening of batches of INKmune for potency and provides a potential biomarker of in vivo activity by measuring the tumor avidity of NK cells isolated from patients before and after INKmune treatment.
On July 14th, INmune Bio announced that it has entered into a definitive agreement with one healthcare focused institutional investor and one family office for the purchase and sale of 1,818,182 shares of its common stock at a price of $22 per share for gross proceeds of approximately $40 million in a registered direct offering. The closing of the offering is expected to occur on or about July 16, 2021, subject to the satisfaction of customary closing conditions. A.G.P./Alliance Global Partners is acting as the sole placement agent for the offering. INmune Bio intends to use the net proceeds from this offering for working capital and general corporate purposes and to advance the development of its product candidates and expand its pipeline. This includes the completion and data readout from the Company's planned Phase 2 clinical trial of its lead clinical candidate, XPro1595, in patients suffering from Alzheimer's disease, which is expected to commence by the end of 2021. "With this investment, we expect the Company's Phase II program in Alzheimer's disease is completely funded" said RJ Tesi MD, CEO of Inmune Bio.
On July 12th,  INmune Bio, Inc. announced that the first patient has been treated in the company's Phase 1 clinical trial of its Natural Killer (NK) cell priming platform, INKmune, as a potential treatment for high-risk myelodysplastic syndrome (MDS). This Phase 1 open label study will enroll nine patients with a confirmed diagnosis of MDS with excess blasts in a 3×3 dose escalation protocol. The primary endpoint is the safety and tolerability of INKmune when administered intravenously. Most secondary endpoints are biomarkers and include the change in percentage of blasts in peripheral blood and bone marrow, the change in autologous NK cell activity and functional maturity into tumor-induced memory-like NK cells in vivo. The overall response rate using WHO criteria, and duration of response will also be reported. READ MORE.
On July 7th, The Maxim Group's analyst raised his price target from $32 to $42 today.
On June 14th, INMB announced that it had entered into a new $15M credit facility with Silicon Valley Bank (SVB)and an affiliate of SVB Financial Group. INmune intends to use the proceeds from the facility to partially fund the buyout of an option held by Xencor, Inc.(XNCR), resulting from INmune's in-licensing of XPro1595 (now known by its generic name, pegipanermin) in October 2017. XPro1595 is a next-generation inhibitor of tumor necrosis factor (TNF) that uses a dominant-negativeTNF technology that is very different from approved TNF inhibitors that block the effects of both soluble and trans-membrane TNF. Pegipanermin neutralizes soluble TNF, without affecting trans-membrane TNF or TNF receptors. XPro1595 could have substantial beneficial effects in patients with Alzheimer's and other neurodegenerative diseases by decreasing neuroinflammation. Total consideration to be paid to Xencor by INmune is $18.3 million, comprised of $15 million of cash and $3.3 million of INMB shares at a price of $17.14 resulting in the issuance of 192,533 shares. Pursuant to the original 2017 in-licensing agreement, INmune granted Xencor an option to purchase an additional number of shares of common stock equal to 10% of INmune's fully diluted company shares for a period of seven years. The retirement of the Xencor option eliminates an estimated 2.1 million shares of potential future common stock dilution upon exercise of the option.