Holiday Shortened Inauguration Jammed Week Sees Outsized FAANG Powered Jump in Nasdaq While The Russell Continues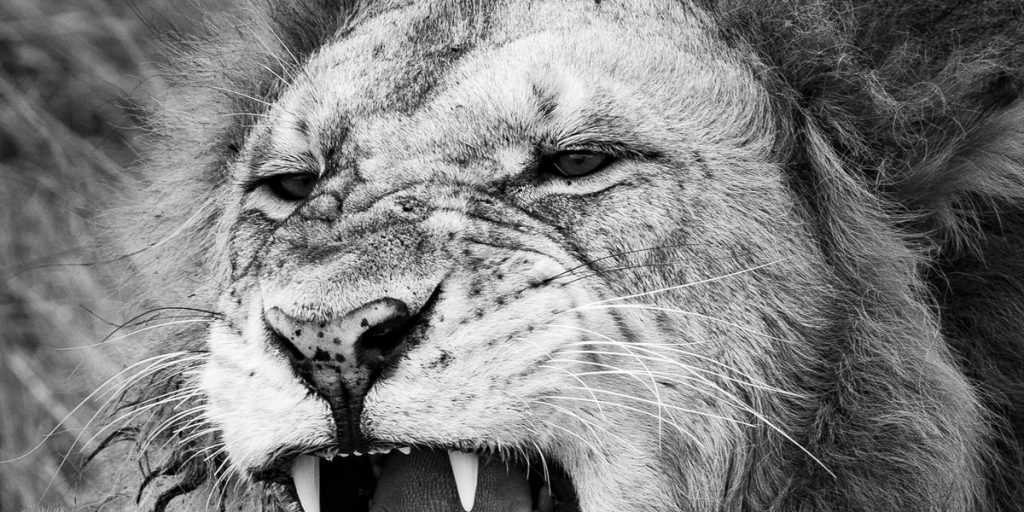 During this MLK-holiday shortened inauguration day filled week, we had to fit all of our investing/trading in to four days. However, it was a very positive overall four days where all indices ended in the green and achieved to all-time highs.
Indeed, the tech-heavy Nasdaq Composite roared like a lion climbing upward on the broad shoulders of the ever popular and widely held FAANG's closing with a week leading +4.2% wk/wk gain & ending at 13,543.06, now up +5.1 YTD. The FAANG's, after last week's pause, closed in the green across the board as follows: Facebook (FB) regained some 'mojo' this week as it closed at $274.50/share, +.6% Friday and up significantly from last Friday's $251.36/share close. Apple (AAPL) closed up 1.61% on Friday at $139.07/share adding ~12 point from its close last Friday of $127.14/share a week ago. Amazon (AMZN) closed at $3,292.23/share, -.74% Friday & down from $3,104.25/share a week ago, Netflix (NFLX) closed at $565.17/share, 2.53% Friday, jumping  roughly $68 from the $497.98/share close a week ago after they shared a more than bullish attitude along with impressive subscriber results north of 2oo million, improved guidance & the possibility of buybacks along with their complete Q4 202o earnings. Alphabet (GOOG) closed at $1,901.05/share, +.52%% on Friday but up an impressive ~$160 from last Friday's close of $1,736.19/share. 
Not to be too outdone, the Russell 2000 kept up a solid pace this week rising 2.1% wk/wk as investors continued to search for alpha in all areas and closed at 2,168.76 now up 9.8 YTD to lead all indices. The S&P 500 closed at 3,841.47 (+1.9% wk/wk) (+2.3 YTD). The big boys on the Dow ended at 30,996.98 (+.6% wk/wk) (+1.3 YTD).
The communication services sector lead all sectors with a 6% jump followed by the information technology sector moving up 4.4%, & the consumer discretionary sector rising 3.1% sector. On the flip side, the financials sector dropped 1.8%, the energy sector fell 1.6% as oil prices closed lower at $52.14/bbl easing .4% this week, and the materials sector lost 1.2%.
THE FED, JANET, & JOE's STIMULUS
Last week, Fed Chair Jerome Powell stated that the economy is at a point that is "far from our goals". He also reiterated that a rate hike will not be considered for a long time stating "likely stay there through the end of 2023″ & "We'll let the world know. We will communicate very clearly to the public and we'll do so, by the way, well in advance of active consideration of beginning a gradual tapering of asset purchases." This week, in concert with Uncle Jerry, Treasury Secretary nominee and former Fed boss Janet Yellen stated it was time for congress to "act big" thus further aiding investors belief that President-elect Joe Biden's recently introduced $1.9T stimulus package could & should have a chance to move forward and she was in support of it. Another interesting tidbit that she shared was that Biden will not be repealing the 2017 tax law prior until the economy is clearly back on the rails. However, countering this movement to go forward with a significant stimulus package is ther ever loving republicans that are still dragging or negotiating for what they think we all need too.
THE "MACRO"
The macroeconomic schedule also produced a number of reports as follows this week: On Wednesday, we received the following reports: (1) The NAHB Housing Market Index report shoed a drop to 83 in January. (2) The weekly MBA Mortgage Applications Index report showed a drop by 1.9%.  On Thursday, we received the following reports: (1) the initial claims report for the week ending January 16 dropped by 26k to 900k while continuing claims for the week ending January 9 dropped by 127k to 5.054M, (2) The housing starts report confirmed a rise by 5.8% month/month in December now at a seasonally adjusted annual rate of 1.669M. Building permits were also reported to have risen by 4.5% month/month to 1.709M, (3) The Philadelphia Fed Index moved higher to 26.5 in January. On Friday, the Existing home sales report showed a rise by .7% month/month in December now at a seasonally adjusted annual rate of 6.76M. The January IHS flash Markit Manufacturing PMI report came in at 59.1.
COVID-19 UPDATE
The coronavirus epidemic continues to surge. We have now seen 98,705,632 reported cases worldwide with 2,114,567 deaths. This week, Joe Biden implemented a national mask plan and further coordinated efforts are moving swiftly to be put in place for a greater vaccination rollout. My hometown, San Francsico, has now announced its goal to vaccinate all residents by June 30, 2020. Fingers crossed for us all that we make significant advancement in this area soon.  In the meantime, let's mask up folks and keep your distance to aid our system in the rollout of the vaccine.
I also that other therapy treatment programs from biotech firms like Atossa Therapeutics (ATOS) will be sped through development by the FDA thus arming us with further tools to fight the virus should we get it. One of Atossa's therapy programs is called the COVID-19 HOPE Program which uses AT-H201 for severely il patients to improve lung function and reduce the amount of time that COVID-19 patients are on ventilators and another called AT-301 Nasal Spray for at-home use immediately following diagnosis of COVID-19 to proactively reduce symptoms of COVID-19 and to slow the infection rate so that a person's immune system can more effectively fight the virus.
I am excited to announce that I will hosting our sister organization, Tribe Public's next Webinar Presentation and Q&A Event, which will be held Tuesday, February 2 (8 am PT/ 11 am ET). The events are approximately 30 minutes in duration so quick and efficient way to lear a allot from experts. The event will be cohosted by Steven Quay, MD, PhD, CEO & Founder of Atossa & Kyle Guse CFO of Atossa Therapeutics (NASDAQ: ATOS) who will deliver a presentation titled "The Important Role of COVID-19 Therapeutics In A Post-Vaccine World." Please consider registering for this FREE webinar event now at Atossa2021.TribePublic.com.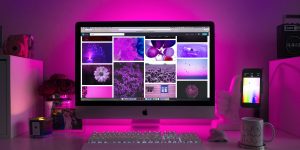 TECH HIGHLIGHTS
Shares of Microsoft (MSFT) closed at $225.95/share, +.44% Friday & up nicely from last Friday's close of $212.65/share. Intel (INTC) closed at $56.66, -2.82% Friday sliding down from last Friday's $57.58/share close as they reported record revenues along with a slip in earnings.
Salesforce (CRM) closed at $225.77, +1.62% on Friday & up from last Friday's close of $223.14. 
Peter Thiel co-founded software firm Palantir Technologies (PLTR) closed at $32.58/share, shooting up 25.40 on Friday and significantly up from the $25.64/share close last week. Reports that ARK Next gen ETF bought PLTR shares swirled again and Lauren Friedman Stat out of Accenture was appointed to the Board of Directors of PLTR. 
Grapevine, TX based GameStop Corp. (GME) jumped another amazing 51.08% on Friday closing at $65.01 up from the $35.50 close last Friday. A short squeeze was reported to have forced this significant move. GameStop reported on Jan. 11, 2021 that worldwide sales results for the nine-week holiday period ended January 2, 2021 reflecting a 4.8% increase in comparable store sales and a 309% increase in E-Commerce sales. The same day they also appointed three new directors, Alan Attal, Ryan Cohen and Jim Grube, who bring significant e-Commerce and technology experience. GameStop is a Fortune 500 company and is a digital-first omni-channel retailer, offering games and entertainment products in its over 5,000 stores and comprehensive E-Commerce properties across 10 countries.
Leading EV car maker Tesla (TSLA) closed at $846.64, +.2% Friday. This week, Oppenheimer Raised its Price Target to $1,036. Tesla has reportedly begun delivery of Shanghai-made Model Y Cars in China. Chinese EV concern NIO Limited (NIO) closed at $61.95/share, +6.19% Friday. Check out one of the four videos at the end of this story that will help you better understand who NIO is and they plan to compete.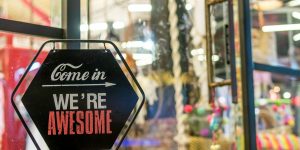 ACROSS THE DOW 30
Johnson & Johnson (JNJ) closed at $163.55/share, +1.13% & up from last week's close of $160.30. Pharmaceutical giant Merck (MRK) closed at $80.98/share, -.25% Friday shaving ~3 points from last Friday's close of $83.38/share. Merckrecently got a nod from the FDA on its heart failure drug Vericiguat, a soluble guanylate cyclase stimulator to treat patients with worsening chronic heart failure with reduced ejection fraction.
Shares of Coca-Cola (KO) closed at $48.49/share basically in line with last Friday's close of $48.70/share. Shares of Disney (DIS) closed at $172.78/share, +.88% on Friday & slightly up from last Friday's at $171.44/share. Reportedly, Walt Disney Co's (DIS) Disneyland which has been closed since March 2020 will become the first largest Super Point-of-Dispensing (POD) sites to provide COVID-19 vaccinations in Orange County, California. The facility is expected to host the operations this week, informed government officials. Additional Super POD sites will be announced as more agreements are finalized. Shares of Nike (NKE) closed at $139.35/share down from last Friday's close at $140.72/share. Walmart (WMT) closed at $146.33/share drop a couple points from last Friday's close of $144.64/share. Walmart Stores, Inc. (WMT) is reported to be gearing up for the COVID-19 vaccine rollout.
Shares of Deere (DE) closed at $305.17/share, -.11% Friday but up again from last week's Friday close of $295.40/share & Caterpillar (CAT) closed at $191.94/share, -.13% & down from last Friday's close of $194.62/share.  
Boeing (BA) closed $205.84, -.76% on Friday but up a little from last Friday's close of $204.32/share after recently paying $2.5 billion to settle the 737 Max criminal probe.
FINANCIALS
The financials sector took one on the chin again this week equalling last week's drop of 1.8%. Around the sector, Goldman Sachs (GS) closed trading at $289.39/share,+.01% Friday but down from last Friday's close of $301.01/share, American Express (AXP) closed at $126.14/share, -1.10% on Friday but up from the $122.15/share close last Friday, Visa (V) closed trading at $202.12/share, -1.52% Friday but up from the $201.59/share close last Friday & shares of Morgan Stanley (MS) closed at $74.13/share, -.76% Friday & down from last Friday's close of $75.24/share. JPMorgan Chase (JPM) closed at $133.79,-.77% Friday & down from the $138.64/share close last Friday & Citigroup (C) $61.33/share down again from the close of $64.23/share last week. PayPal Holdings (PYPL) closed at $252/share up nicely from last Friday's close of $239.79/share and Square (SQ) closed at $222.88 down from last week's close of $227.75/share.
GOLD & SILVER MARKETS
Gold prices closed at $1856 up from the $1,828/oz. close last week. This Friday silver prices closed at $25.54/oz. uo from the $24.89/oz. close last Friday. Barrick Gold Corp. (GOLD) closed trading at $23.47 slightly up from last Friday's close of $23.14/share. North American silver and gold producer Hecla Mining Company (HL) ended the week at $5.39/share slightly up from last Friday's close of $5.31/share. Hecla announced its preliminary silver and gold production for the fourth quarter and full year 2020 and year-end cash position. Hecla's President and CEO, Phillips S. Baker, Jr. stated, "Despite the challenges of operating during the pandemic, 2020 marked a year of very strong operational performance with silver production significantly exceeding guidance. Our U.S. silver production was 15% higher than the year before and more than 50% higher than 2018, strengthening our position as the United States largest silver producer. The strong performance allowed Hecla to reduce net debt, increase dividends, and double exploration expenditures while more than doubling last year's cash position. At current prices, we could repeat these results in 2021." Hecla will issue a news release reporting its fourth quarter and year-end 2020 financial results before market open on Thursday, February 18, 2021, and announces future management changes. A conference call and webcast will be held Thursday, February 18, at 9:00 a.m. Eastern Time to discuss fourth quarter and year-end 2020 financial results. You may join the conference call by dialing toll-free 1-833-350-1380 or for international by dialing 1-647-689-6934. The Conference ID is 7412488.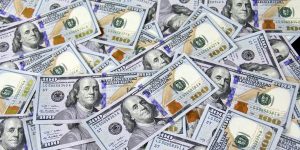 MONEY UPDATE
The U.S. Dollar Index weakened to end the week at 90.21 marginally down from 90.78 last Friday.  The 2-yr Treasury yield closed basically flat this week compared to the prior week at .125%, the 10-yr yield closed in line ending at 1.09% while the 30-yr yield ended at 1.849% ticking up from 1.837% last Friday.
TRADING NEXT WEEK 
A full week of trading is in line for us next week.
NEXT WEEK'S KEY MACROECONOMIC DATA
The macroeconomic schedule will deliver the personal income and consumption growth report & the inflation breakdowns report.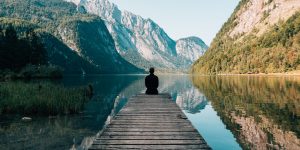 STOCKS IN VIEW NEXT WEEK
Shares of Chinook Therapeutics (KDNY), a clinical-stage biotechnology company developing precision medicines for kidney diseases, closed today at $15.03, +.87%. I will be hosting Chinook's President & CEO Eric Dobmeier at our sister organization Tribe Public's Presentation and Q&A event titled "ALIGNed in the Fight Against Kidney Diseases" this coming Tuesday, Jan. 26th. Please register for FREE to meet and hear from a true expert in the field of drug development in this underserved field of kidney diseases.  
Mr. Dobmeier previously was the President and CEO of Silverback Therapeutics, a Seattle-based biotechnology company in the immuno-oncology space. Prior to that, he spent more than 15 years at Seattle Genetics, most recently as Chief Operating Officer, where he oversaw business development, corporate communications, manufacturing, program/alliance management activities and corporate strategy initiatives. While at Seattle Genetics, Eric was also directly involved in raising more than $1.2 billion in equity capital, and led negotiation and completion of multiple corporate alliances with leading biotechnology and pharmaceutical companies. Earlier in his career, he represented technology companies in connection with public and private financings, mergers and acquisitions and corporate partnering transactions. Eric has a J.D. from University of California, Berkeley School of Law and an undergraduate degree from Princeton University. He is also a director of Atara Biotherapeutics and Adaptive Biotechnologies.
Chinook is a clinical-stage biopharmaceutical company discovering, developing and commercializing precision medicines for rare, severe chronic kidney diseases, a severe and growing worldwide problem with a lack of effective treatments often leading to dialysis, transplantation, and high costs to health care systems. In the U.S. alone, kidney diseases affect an estimated 37 million people and account for over $120 billion in annual costs.
Chinook has well-funded development programs with participation in a $115 million private placement financing concurrent with the close of a merger with Aduro Biotech in Q4 2020 from top-tier healthcare investors including, EcoR1 Capital, OrbiMed Advisors, funds managed by Rock Springs Capital, Fidelity Management and Research Company LLC, Avidity Partners, Surveyor Capital (a Citadel company), Ally Bridge Group, Monashee Investment Management LLC, Northleaf Capital Partners, Janus Henderson Investors, Sphera Biotech and others.
Shares of Natural-Killer cell (NKcell) focused biopharmaceutical firm Fate Therapeutics (FATE) closed at $97.19/share down from $113.59 last Friday and cooling off considerably from its recently achieved a new all-time high of $121.16.  Recently, FATE announced the pricing of an underwritten public offering of ~$432 million at $85.50. Jefferies, BofA Securities, SVB Leerink and Barclays acted as joint book-running managers for the offering.  We started with this one folks over 3 years ago when it was in the $3 range.
Fate is a clinical-stage biopharmaceutical company dedicated to the development of programmed cellular immunotherapies for cancer and immune disorders.
Recently, Fate presented a patient case study from the Company's Phase 1 clinical trial of FT596, its universal, off-the-shelf, CD19-targeted chimeric antigen receptor (CAR) natural killer (NK) cell product candidate, at the 62nd Annual Society of Hematology Annual Meeting and Exposition and the street loved it. NK cells are the body's first line of defense against viral infections and cancerous cells with an innate ability to rapidly seek and destroy transformed cells. NK cell therapy has the potential to 1) target multiple pathogenic antigens with measurably more efficient cytotoxicity, 2) be better controlled to reduce risk of cytokine storms and 3) be produced from a variety of sources without relying on patient-specific immune cells. Dr. Wayne Chu, Senior Vice President, Clinical Development of Fate Therapeutics stated, "The safety, pharmacokinetics and clinical activity observed following both the first and second single-dose treatment cycles of FT596 are compelling, especially when considering that the administered cell dose was significantly lower than the recommended cell dose of FDA-approved autologous CD19-targeted CAR T-cell therapies and that the heavily pre-treated patient was refractory to last prior therapy. We are excited the CAR component of FT596 has shown clinical activity at this low dose level, and we continue to enroll patients in dose escalation with FT596 as a monotherapy and in combination with rituximab. Our recent Phase 1 clinical data with FT516 in combination with rituximab, which demonstrate the potential of our novel hnCD16 Fc receptor to potentiate ADCC and drive complete responses, support our belief that the multi-antigen targeting functionality of FT596 may offer best-in-class potential for patients with B-cell malignancies." 
We have made another investment in a private company called

Cytovia Therapeutics

that owns its own NK cell platform that some investors are calling "FATE 2.0". They are seeking to go next year in Q2/Q3 as there is room in the markets for another NK cell company. Their website is www.cytoviatx.com.
Shares of Atossa Therapeutics, Inc. (Nasdaq: ATOS) closed at

$1.87/share up from $.1.25/share last week. 

The recently raised $62.2M in gross proceeds between three equity raises affording the company a significant development runway and many more options to be considering
Atossa Therapeutics is a clinical-stage biopharmaceutical company seeking to discover and develop innovative medicines in areas of significant unmet medical need with a current focus on breast cancer and COVID-19.

Atossa recently announced blinded preliminary results from its Phase 1 clinical study using Atossa's proprietary drug candidate AT-301 administered by nasal spray. AT-301 was found to be safe and well tolerated in this study at two different dose levels in both single and multiple dose forms over 14 days. AT-301 is being developed for at home use for patients recently diagnosed with COVID-19. There are currently no FDA-approved therapies to treat COVID-19 at home. Learn more now.
Atossa is seeking in the near term to get an FDA nod to move into a Phase 2 trial with its nasal spray COVID-19 therapy.
Shares of INVO Bioscience (NASDAQ: INVO) closed at $3.10/share up from $3.04 last Friday. Last week, INVO announced it has entered an exclusive distribution agreement with Galaxy Pharma Ltd. to distribute the INVOcell system within Pakistan, the fifth most populous country in the world with approximately 212 million people. Galaxy Pharma is a leader in providing products and services to the country's current full-service In Vitro Fertilization (IVF) facilities, and has joint ventures operating an additional 21 facilities focused on administering Intrauterine Insemination (IUI) via OBGYN's.
INVO Bioscience, Inc. (INVO) is a medical device company focused on creating alternative treatments for patients diagnosed with infertility and developers of INVOcell®, the world's only in vivo Intravaginal Culture System. Industry forecasts suggest that only 1% to 2% of the estimated 150 million infertile couples worldwide are currently being treated. INVO's mission is to increase access to care and expand infertility treatment across the globe with a goal of improving patient affordability and industry capacity. Since January 2019, INVO Bioscience has signed commercialization agreements in the United States, India, as well as parts of Africa and Eurasia and Mexico for the INVOcell device.
INVO's Management Issued a letter to shareholders recently that spoke to their key developments and future initiatives that have positioned their product INVOcell® within the severely underserved fertility market. PLEASE READ IT HERE.
INVO received BUY Ratings from both Roth Capital ($5 PT) & Collier International Securities ( $5.75 PT) in December, 2020.  
Shares of NeuBase Therapeutics (NBSE) closed trading significantly higher this week closing at $10 up from

$7.19/share

 last week. The company expects to successfully negotiate a corporate licensing deal of some kind prior to the one-year anniversary of their April, 2020 equity financing as stated in a recent interview.
NeuBase is developing the next generation of gene silencing therapies with its flexible, highly specific synthetic antisense oligonucleotides. The proprietary NeuBase peptide-nucleic acid (PNA) antisense oligonucleotide (PATrOL™) platform allows for the rapid development of targeted drugs, increasing the treatment opportunities for the hundreds of millions of people affected by rare genetic diseases, including those that can only be treated through accessing of secondary RNA structures. Using PATrOL technology, NeuBase aims to first tackle rare, genetic neurological disorders.
Recently, NeuBase announced positive in vitro and in vivo preclinical data for its PATrOL™-enabled anti-gene therapies for the treatment of myotonic dystrophy type 1 (DM1). These new data show that PATrOL-enabled Compound A can rapidly resolve mis-splicing without negatively impacting DMPK protein levels. They also support the potential of NeuBase's anti-gene approach to comprehensively treat the underlying cause of DM1. Curt Bradshaw, Ph.D., Chief Scientific Officer of NeuBase stated "Despite the fact that the genetic basis of DM1 is well understood today, there is still an urgent need to find the first genetically-targeted, disease-modifying treatment option for affected patients. DM1 is caused by a genetic mutation in the DMPK gene leading to mis-splicing of a broad spectrum of genes and DMPK protein insufficiency. A treatment option that addresses mis-splicing while retaining functional DMPK protein levels may be key to treating all aspects of DM1."

Recently, I hosted a FREE Presentation & Q&A Event for our sister organization Tribe Public with the CEO & Founder of NeuBase, Dietrich Stephan, Ph.D., an industry veteran who is considered one of the fathers of the field of precision medicine. The presentation is titled "Accelerating the Genetic Revolution with a New Class of Synthetic Medicines." You can view the recording at the Tribe Public Channel. 
We continue to like clean hydrogen solution provider

Plug Power (PLUG)

 closed at

$63.87/share up from $60.14

/share last Friday after recently hitting a new all-time high of $73.90 this week. It has been a nice ride this fall from the $10.50 range when we identified it. With the significantly bolstered balance sheet and the Biden push for clean energy alternatives it seems to be poised for further growth. 
Last week, PLUG announced that they are jointly developing hydrogen-powered light commercial vehicles (LCV) with French carmaker Renault.
Two weeks ago,  Plug and the SK Group also announced that the companies intend to form a strategic partnership to accelerate hydrogen as an alternative energy source in Asian markets. SK Group will make a

$1.5 billion (9.9% stake)

strategic investment in Plug Power.
Recently, PLUG announced that is expanding is relationship with Walmart (WMT).
In Q4/2020. PLUG confirmed that they had sold 38M shares priced at $22.25/shares raising a whopping $845.5M which represented about 9.1% of the shares outstanding which brought their capital to the $1.7B range then and now it would seem that they are close to ~3B. 
San Francisco-based Skillz Inc. (SKLZ), which develops and operates an e-sports platform that connects and hosts mobile games and mobile e-sports tournaments through competitions in the United States and internationally, closed at $28.01, as continues to edge its way up since we began highlighting it at the beginning of the year when it was just shy of the $20 level.   
Skillz currently let's 2.7 million players compete in mobile games.
Skillz went public on Dec. 17, 2020 following a deal with a special purpose acquisition company (SPAC).
Please
review our complete VP Watchlist
that includes nine highlighted companies. The pages will allow you to learn more and keep up with these companies daily. 
---
QUOTE OF WEEK
"No Price is too low for a bear or too high for a bull." — Anonymous
Thanks again for your attention this week. Please continue to share your thoughts, questions, & ideas as we move forward. 
In the meantime, please enjoy the balance of the weekly newsletter's videos, quotes, updates. 
Markets
| Symbol | Name | Last Price | Change | % Change |
| --- | --- | --- | --- | --- |
| | | | | |
| | | | | |
| | | | | |
| | | | | |
Big Movers
| Symbol | Name | Last Price | Change | % Change |
| --- | --- | --- | --- | --- |
| | | | | |
| | | | | |
| | | | | |
| | | | | |
| | | | | |
Bond Markets & US Dollar
| Symbol | Name | Last Price | Change | % Change |
| --- | --- | --- | --- | --- |
| | | | | |
| | | | | |
| | | | | |
Agriculture & Energy
| Symbol | Name | Last Price | Change | % Change |
| --- | --- | --- | --- | --- |
| | | | | |
| | | | | |
| | | | | |
| | | | | |
| | | | | |
| | | | | |
Biotech & Healthcare
| Symbol | Name | Last Price | Change | % Change |
| --- | --- | --- | --- | --- |
| | | | | |
| | | | | |
| | | | | |
| | | | | |
| | | | | |
| | | | | |
| | | | | |
| | | | | |
| | | | | |
| | | | | |
| | | | | |
| | | | | |
| | | | | |
Consumer Goods & Trends
Shares of Coca-Cola (KO) closed at $54.84/share up a doll and change from last Friday's close of $53.44/share. Shares of Disney (DIS) closed at $181.18/share edging higher from last Friday's at $173.73/share. Shares of Nike (NKE) closed at $141.47/share slightly down from last Friday's close at $141.60/share. Walmart (WMT) closed at $144.15/share slightly up from last Friday's close of $143/50/share.
| Symbol | Name | Last Price | Change | % Change |
| --- | --- | --- | --- | --- |
| | | | | |
| | | | | |
| | | | | |
| | | | | |
| | | | | |
| | | | | |
| | | | | |
Financials & Fintech
| Symbol | Name | Last Price | Change | % Change |
| --- | --- | --- | --- | --- |
| | | | | |
| | | | | |
| | | | | |
| | | | | |
Materials & Natural Resources
| Symbol | Name | Last Price | Change | % Change |
| --- | --- | --- | --- | --- |
| | | | | |
| | | | | |
| | | | | |
| | | | | |
| | | | | |
| | | | | |
Technology & Beyond
| Symbol | Name | Last Price | Change | % Change |
| --- | --- | --- | --- | --- |
| | | | | |
| | | | | |
| | | | | |
| | | | | |
| | | | | |
| | | | | |
| | | | | |
| | | | | |
| | | | | |
| | | | | |
| | | | | |
| | | | | |
| | | | | |
| | | | | |
| | | | | |
Investing & Inspiration
"No Price is too low for a bear or too high for a bull." — Anonymous
"Investment is an asset or item that is purchased with the hope that it will generate income or appreciate in the future." — Anonymous
"Behind every stock is a company. Find out what it's doing." — Peter Lynch
"Wise spending is part of wise investing. And it's never too late to start." –Rhonda Katz
"If there is one common theme to the vast range of the world's financial crises, it is that excessive debt accumulation, whether by the government, banks, corporations, or consumers, often poses greater systemic risks than it seems during a boom." — Carmen Reinhart
"It amazes me how people are often more willing to act based on little or no data than to use data that is a challenge to assemble." ― Robert Shiller
"A bull market is like sex. It feels best just before it ends." — Barton Biggs
"The investor's chief problem — even his worst enemy — is likely to be himself." — Benjamin Graham
"No profession requires more hard work, intelligence, patience, and mental discipline than successful speculation." – Robert Rhea
"The most contrarian thing of all is not to oppose the crowd but to think for yourself." — Peter Thiel
"Money is like a sixth sense – and you can't make use of the other five without it." – William Somerset Maugham
"Compound interest is the eighth wonder of the world. He who understands it, earns it. He who doesn't, pays it." — Albert Einstein
"The stock market is a device for transferring money from the impatient to the patient." – Warren Buffett
"Thousands of experts study overbought indicators, head-and-shoulder patterns, put-call ratios, the Fed's policy on money supply…and they can't predict markets with any useful consistency, any more than the gizzard squeezers could tell the Roman emperors when the Huns would attack." – Peter Lynch
"Investing puts money to work. The only reason to save money is to invest it." – Grant Cardone
"Formal education will make you a living; self-education will make you a fortune." – Jim Rohn
"You cannot save time for your future use however you can invest time for your future." – John F. Heerdink, Jr. 
"We always live in an uncertain world. What is certain is that the United States will go forward over time." – Warren Buffett
"Never test the depth of the river with both of your feet." – Warren Buffet
"Know what you own, and know why you own it." – Peter Lynch
"Liquidity is only there when you don't need it." -Old Proverb
"There is no such thing as no risk. There's only this choice of what to risk, and when to risk it." – Nick Murray
"If you want to be a millionaire, start with a billion dollars and launch a new airline." – Richard Branson
"Fear incites human action far more urgently than does the impressive weight of historical evidence." – Jeremy Siegel
"In investing, what is comfortable is rarely profitable." – Robert Arnott
"Spend each day trying to be a little wiser than you were when you woke up." – Charlie Munger
"The entrance strategy is actually more important than the exit strategy." – Edward Lampert
"The rivers don't drink their own water; Trees don't eat their own fruits. The sun does not shine for itself, And flowers do not spread their fragrance For themselves. Living for others is a rule of nature" – PopeFrancis
"It is impossible to produce superior performance unless you do something different from the majority." – John Templeton
"Inaction and patience are almost always the wisest options for investors in the stock market." – Guy Spier
"Remember that the stock market is a manic depressive."  – Warren Buffett
"An investment in knowledge pays the best interest." – Benjamin Franklin
"I believe the returns on investment in the poor are just as exciting as successes achieved in the business arena, and they are even more meaningful!" -Bill Gates
"Every portfolio benefits from bonds; they provide a cushion when the stock market hits a rough patch. But avoiding stocks completely could mean your investment won't grow any faster than the rate of inflation." – Suze Orman
"The tax on capital gains directly affects investment decisions, the mobility and flow of risk capital… the ease or difficulty experienced by new ventures in obtaining capital, and thereby the strength and potential for growth in the economy." – John F. Kennedy
"If all the economists were laid end to end, they'd never reach a conclusion.
-George Bernard Shaw
"The riskiest thing we can do is just maintain the status quo. I get up at 4:30 in the morning, seven days a week, no matter where I am in the world. I think it is important for people who are given leadership roles to assume that role immediately. What I've really learned over time is that optimism is a very, very important part of leadership." – Bob Iger, Former Ceo of Disney
"In the short run, the market is a voting machine. But in the long run, it is a weighing machine." – Ben Graham
"In investing, what is comfortable is rarely profitable." -Robert Arnott
"The fundamental law of investing is the uncertainty of the future." -Peter Bernstein
"How many millionaires do you know who have become wealthy by investing in savings accounts?" -Robert G Allen
"Greed is all right, by the way. I think greed is healthy. You can be greedy and still feel good about yourself."-Ivan Boesky
"Michael Marcus taught me one other thing that is absolutely critical: You have to be willing to make mistakes regularly; there is nothing wrong with it. Michael taught me about making your best judgment, being wrong, making your next best judgment, being wrong, making your third best judgment, and then doubling your money." -Bruce Kovner
"The policy of being too cautious is the greatest risk of all." -Jawaharlal Nehru
"I talk about macro themes a lot because they are fun to talk about, but it is the risk management that is the most important thing. The risk control is all bottom-up. I structured the business right from the get-go so that we would have lots of diversification." -Michael Platt
"Blaming speculators as a response to financial crisis goes back at least to the Greeks. It's almost always the wrong response." -Larry Summers
| Symbol | Name | Last Price | Change | % Change |
| --- | --- | --- | --- | --- |
| | | | | |
| | | | | |
| | | | | |
Videos
Please consider viewing these interesting videos: