The coronavirus pandemic continues to surge across the world. On Tuesday,  it was reported that 51.2M cases have been recorded where 33.5M people have recovered and 1.27M people have died worldwide. In the US, we now have recorded 10.2M cases and ~239k Americans have died from the coronavirus.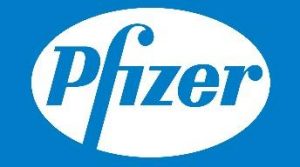 VACCINE HOPE
On Monday, the world received the welcomed news that Pfizer (PFE) & BioNTech (BNTX) have discovered preliminary results which suggest that their vaccine was greater than 90% effective, however there is much that remains to be confirmed about how well the vaccine works & it will not come in time to save the world during the next several months as the coronavirus will continue to take more lives. Our best hope is that the public adheres to more stringent public health measures while we continue to bring forth viable treatments.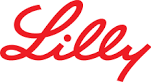 VIABLE TREATMENTS
Tuesday, The U.S. Food and Drug Administration (FDA) today granted Emergency Use Authorization (EUA) for Eli Lilly and Company's (NYSE: LLY) investigational neutralizing antibody bamlanivimab (LY-CoV555) 700 mg. Bamlanivimab is authorized for the treatment of mild to moderate COVID-19 in adults and pediatric patients 12 years and older with a positive COVID-19 test, who are at high risk for progressing to severe COVID-19 and/or hospitalization. Bamlanivimab should be administered as soon as possible after a positive COVID-19 test and within 10 days of symptom onset. The authorization allows for the distribution and emergency use of bamlanivimab, which is administered via a single intravenous infusion. However, it is worth noting that Bamlanivimab has not been approved by the FDA for any use. It is not known if bamlanivimab is safe and effective for the treatment of COVID-19.

Also Tuesday, Atossa Therapeutics, Inc. (Nasdaq: ATOS), a clinical-stage biopharmaceutical company seeking to discover and develop innovative medicines in areas of significant unmet medical need with a current focus on breast cancer and COVID-19, announced blinded preliminary results from its Phase 1 clinical study using Atossa's proprietary drug candidate AT-301 administered by nasal spray. AT-301 was found to be safe and well tolerated in this study at two different dose levels in both single and multiple dose forms over 14 days. AT-301 is being developed for at home use for patients recently diagnosed with COVID-19. There are currently no FDA-approved therapies to treat COVID-19 at home.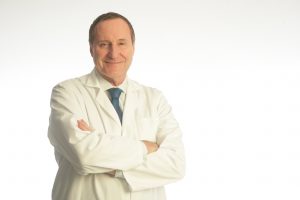 "We have completed all dosing in this study and we have now evaluated the blinded safety and tolerability data from all participants. There we no serious adverse events, no discontinuations, and only one subject of the 32 subjects in the study experienced adverse events that were considered moderate in severity and all other adverse events were considered mild. Our preliminary assessment is that our AT-301 nasal spray was safe and well tolerated in this study. These results support advancing this program into a Phase 2 study. We are in the process of preparing a pre-IND meeting request with the U.S. FDA which we plan to submit in the

next 30 days

."
– Steven Quay, M.D., Ph.D., Atossa's President and CEO. 
Atossa plans to identify potential partners who are developing COVID-19 diagnostic tests so that AT-301 nasal spray may be co-developed and commercialized with the goal of making the AT-301 therapy available at the time a person tests positive for the coronavirus. Atossa also plans to develop its nasal spray to potentially help prevent COVID-19 infection — particularly for people in high risk environments — including, for example, people living with a patient infected with COVID-19, healthcare workers, emergency responders and teachers.  
While other companies continue to develop a vaccine for SARS-CoV-2, Atossa believes that a significant market opportunity exists for therapies like AT-301. A traditional vaccine may still take years to develop and become widely available. Surveys have shown that many people will not take a vaccine when it is initially available and a traditional vaccine will likely not be 100% effective, particularly if different strains of the Coronavirus emerge.
The Phase 1 study is a double-blinded, randomized, and placebo-controlled safety study of AT-301 nasal spray in 32 healthy adult subjects who were divided into two study groups. Part A consists of two single-dose cohorts receiving either active therapy, AT-301B, or the placebo comparator AT-301A at two different doses. Part B is a multiple dose arm with cohorts receiving either AT-301A or AT-301B for 14 days at two different doses. The primary objective of the study is to evaluate the safety and tolerability of single and multiple doses of AT-301 administered via nasal instillation to healthy volunteers. Secondary objectives are to assess the incidence and severity of local irritation and bronchospasm following administration of AT-301 via nasal instillation. The study is being conducted in Australia. Learn more at Atossa's website is www.atossathereapeutics.com. 
---
Stay Informed! Stay Competitive!
Sign up now to receive Vista Partners FREE Email Updates Daily!
---
THE PANDEMIC
What if a vaccine isn't going to be the "cure all" that people are counting on? Consider reading the following book at Dr. Steven Quay MD.,PhD., the CEO of Atossa Therapeutics Inc. (Nasdaq:ATOS). He received his M.D. and Ph.D. from The University of Michigan, was a postdoctoral fellow in the Chemistry Department at MIT with Nobel Laureate H. Gobind Khorana, a resident at the Harvard-MGH Hospital, and spent almost a decade on the faculty of Stanford University School of Medicine. A TEDx talk he delivered on breast cancer prevention has been viewed over 200,000 times. His 300+ contributions to medicine have been cited over 9,900 times, placing him in the top 1% of scientists worldwide. He holds 87 US patents and has invented seven FDA-approved pharmaceuticals which have helped over 80 million people. Just click on the picture of the book below and it will take you to Amazon where this book is offered for $2.99 today.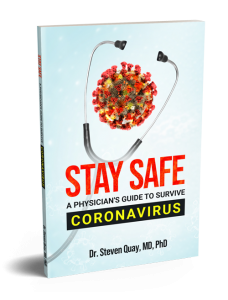 Post View Count : 3025