Wednesday Welcomes More Stock Market & Bank Woes – $ARKK $BRQS $META $QQQ $VIX Rise!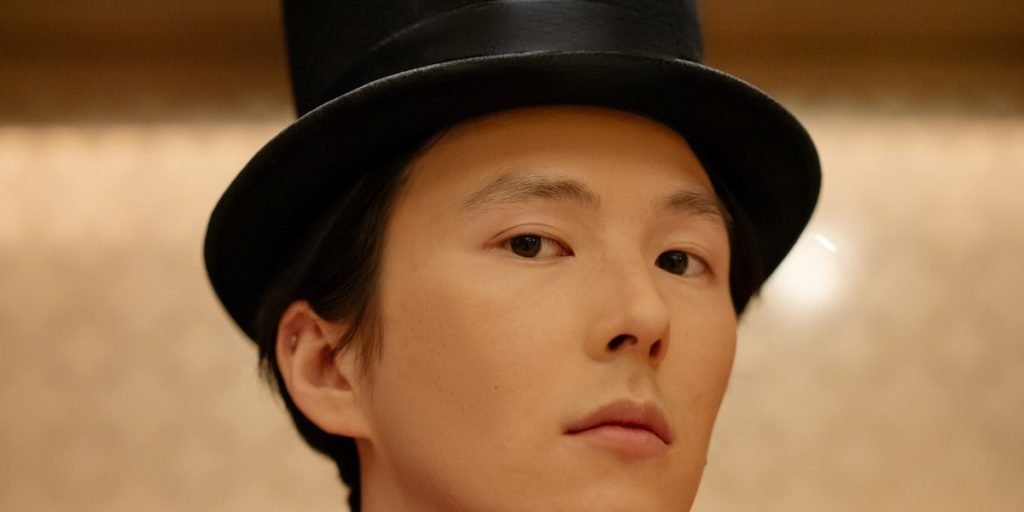 Quote of the Day — "The secret of happiness is something to do." – John Burroughs
Happy Wednesday!
I hope that your Hump day was especially fruitful for you and yours. 
As for the broad markets, an overall a virtual beat down was once again experienced on Wednesday as the banking system continued to be called into question. Specifically today, causing additional alarm, the Saudi National Bank stated that it would not be supporting Global banking concern Credit Suisse Group Inc (NYSE: CS) via the purchase of its shares, thus calling into question its lquidity. Credit Suisse shares dropped precipitously to close at $2.1555 and down 14.14% after establishing a new 52-wk low of $1.76 during intraday trading.  Note, that late in the day, Swiss National Bank stated that will assist by providing Credit Suisse with liquidity if it is necessary. BlackRock's (BLK, $632,-.91%) CEO Larry Fink, via their annual letter, also shared his view that there is potential for a liquidity crunch with higher rates and that regional banks are still at significant risk. Goldman Sach's (GS, $312.26,-3.07%) chief economist Jan Hatzius also caused increased macroeconomic concern when he loudly cut his 2023 GDP forecast by .3% & is now pegging full-year US GDP growth at just 1.2%. With fears running amok, The CBOE Volatility Index (VIX) ended 8.68% higher to close at $25.81 & traded within the wide range of $25.79 – $29.914. The yield curve also dropped with the 2-yr yield rose 18 bps to 4.20% & the 10-yr yield rose 12 bps to 3.64% as growth concerns grew and treasuries were sold off. 
The macroeconomic schedule provide a number of reports that is beginning to show lower growth as well including the Weekly MBA Mortgage Applications Index report that came in lower at 6.5%. The March Empire State Manufacturing was at -24.6. The February Retail Sales report came in at -.4%. the February PPI came in at -.1%, while the February Core PPI was flat. The January Business Inventories report came in at -.1%. The March NAHB Housing Market Index came slightly higher at 44.
The S&P 500 closed at 3,891.93 (-.70%) with the energy sector dropping a whopping 5.4% as oil prices fell 4.4% to close at $68.11/bbl as growth concerns inflamed by the demise of the banking sector persisted, while the communication services secure led all moving up 1.5%. Providing strength, the heavily-weighted technology giant Apple (AAPL) moved up by .26% closing at $152.99,  EV-maker Tesla (TSLA) closed the day down by 1.53% to close at $180.45.
The Dow 30 closed at 31,874.57 (-.87%) as Dow component Disney (DIS) closed at $93.10, -.28%, Nike (NKE) also moved lower to close the day at $118.17, -.70% and plans to release its Q3 fiscal 2023 financial results on Tuesday, March 21, 2023.  
However, on a positive note, the Nasdaq exhibited surprising strength today and closed at 11,434.05 (+.05%) as did Cathie Wood's ARK Innovation ETF (ARKK) that closed at $38.07, +.79%.  
The growth oriented small caps moved lower as the Russell 2000 closed at 1,745.94 (-1.74%) as did the MicroCaps where the shares of the Micro-cap ETF (IWC) closed at $103.94, -1.89%.
Biotech stocks, on the lower end of the spectrum, moved lover today as the SPDR S&P Biotech ETF (XBI) closed down 1.24% to close at $78.05. The 52-wk range is $61.78 – $97.19. On the larger side of the biotech market The iShares Biotechnology ETF (IBB) moved lower to close at $126.06, -.70%. The 52-range is $104.29 – $138.74. 
The iShares U.S. Healthcare ETF (IYH) closed at $265.68, -.22%.  
Around the crypto and precious metals' tree, Bitcoin (BTC) traded down 2.35% at $24,378.46 over the last 24 hours at the time of this writing. Gold prices closed at $1,921/oz., +$12/oz. & silver closed at $21.80/oz., +$.06/oz. on the day. Two mining producers closed the day as follows: Hecla Mining Company (HL) closed at $5.46, -2.85% & First Majestic (AG, $6.92, -1%). 
---
The company formerly known as Facebook, Meta Platforms (META) closed at $197.75, up another 1.92% after yesterday 7.3% jump as they announced their plans to cut another 10k employees, while casing an additional 5k open positions. 
On Feb. 28, Desmond Wheatley, CEO Beam Global (BEEM, $13.47), the leading provider of innovative sustainable products and technologies for electric vehicle (EV) charging, energy storage, energy security and outdoor media, presented at our sister organization's Tribe Public Webinar Presentation and Q&A Event titled "Sustainable Products Solving EVs' Biggest Challenges."  The event video is gaining traction at the Tribe Public YouTube Channel with over 5.4k views and is available now for viewing at this link. 
On Feb.28. Beam announced receipt of an order for its energy storage solutions to power an industrial robotics platform. The battery packs include Beam's patented PCC™ thermal management technology for superior safety, higher energy density and longer life. The customer is an established company that designs and builds mobile robotics platforms and software. The application is an unmanned ground vehicle platform that can be outfitted with a variety of sensing options.
Shares of ADT Inc. (ADT), the most trusted brand in smart home and small business security, closed at $6.94, -2.05%. On Feb. 28, ADT reported results for the fourth quarter and full year of 2022. ADT further highlighted the following: Continued strong sequential and year-over-year growth in revenue, up 21% for full year 2022 versus prior year, Fourth consecutive quarter of record high customer retention and recurring monthly revenue balance, Improving capital efficiency with record revenue payback, & driving momentum into 2023 with expected continued growth in revenue, earnings and cash flows. 
Shares of Seanergy Maritime Holdings Corp. (SHIP), the only pure-play Capesize ship-owner publicly listed in the US. Seanergy provides marine dry bulk transportation services through a modern fleet of Capesize vessels, closed at $5.55, -4.97% after recently reversing their stock 1 for 12. On March 14, Seanergy announced its financial results for the fourth quarter and twelve months ended December 31, 2022. The Company also declared a quarterly dividend of $.025 per share for the fourth quarter of 2022. Total buybacks of common shares and convertible securities of $35.5 million since December 2021.
---
MEMES CENTRAL
Memes stock GameStop Corp. (GME) closed at $16.91, +.96% as shorts lost the ongoing daily battle today. GME will report fourth quarter and full year fiscal 2022 results after the market closes on Tuesday, March 21, 2023. The Company will host an investor conference call at 5:00 pm ET on the same day to review its results. This call and all supplemental information can be accessed on GameStop's investor relations website: https://investor.gamestop.com/.
Shares of AMC, the largest movie exhibition company in the United States, the largest in Europe and the largest throughout the world with approximately 950 theaters and 10,500 screens across the globe, closed at $4.21, -9.27% and APE closed at $1.42, -13.20% as the 'APE' Conversion Approved by Shareholders.
---
VP WATCHLIST UPDATES 

Shares of Atossa Therapeutics (ATOS), a clinical-stage biopharmaceutical company seeking to develop innovative medicines in areas of significant unmet medical need in oncology with a current focus on breast cancer and lung injury caused by cancer treatments, rose to an intraday high of $.67 prior to closing at $.65, -2.40% on 428,230 shares of trading volume. 
On Feb. 23, Atossa announced that the first patient has been dosed in the Phase 2 EVANGELINE (Endoxifen Versus exemestANe GosEreLIn) study. EVANGELINE is a randomized non-inferiority trial of Atossa's patented Selective Estrogen Receptor Modulator (SERM), (Z)-endoxifen, and exemestane plus goserelin as a neoadjuvant treatment for pre-menopausal women with Grade 1 or 2 Estrogen Receptor positive (ER+) / Human Epidermal Growth Factor Receptor 2 negative (HER2-) breast cancer. Participants will receive neoadjuvant treatment for up to six months, followed by surgery. The study is expected to enroll approximately 175 patients at up to 25 sites across the United States. The primary objective of the EVANGELINE study is to evaluate the endocrine sensitive disease (ESD) rate, measured by Ki-67 (a proliferation marker prognostic for disease free survival), after four weeks of treatment with (Z)-endoxifen compared to treatment with current standard of care, exemestane plus goserelin. Exemestane is an aromatase inhibitor designed to block the synthesis of estrogen and slow the growth of ER+ cancers. Goserelin is a medication given to block the ovaries from making estrogen, also called ovarian function suppression (OFS). In premenopausal women, OFS is associated with significant morbidity and inadequate compliance, which compromises efficacy and increases the risk of mortality.
(Z)-endoxifen is the most active anti-estrogen metabolite of tamoxifen that potently blocks ERa and binds to and disrupts protein kinase C beta one function (PKCb1, a known oncogenic protein). In an earlier Phase 2 study, treatment with (Z)-endoxifen resulted in a 65.1% reduction in Ki-67. This is potentially clinically meaningful because numerous studies by other groups have shown that reducing Ki-67 is prognostic for 5-year disease free survival. (Z)-endoxifen administered as monotherapy may also obviate the need for OFS in premenopausal women and potentially reduce breast cancer cell proliferation.
Dr. Steven Quay, Atossa's President and Chief Executive Officer stated, "We are excited to kick-off this important trial, a significant achievement in our development strategy. Approximately 78% of breast cancers are ER+ / HER2- and premenopausal women diagnosed with this disease need more effective and tolerable treatment options; specifically new treatments that do not require ovarian function suppression. We feel (Z)-endoxifen has the potential to change the treatment paradigm for these patients." LEARN MORE. 
On Feb. 13, Atossa announced that the United States Patent and Trademark Office (USPTO) has granted a new patent (No. 11,572,334) directed to (Z)-endoxifen encapsulated in an enteric capsule. Enteric capsules have an acid resistant coating to prevent them from dissolving when they pass through the stomach. Enteric capsules are dissolved when they pass through an alkaline environment, which is usually when they reach the small intestine. Delivering oral (Z)-endoxifen via an enteric capsule prevents breakdown of the endoxifen in the stomach. This patent further reinforces Atossa's broad Intellectual Property portfolio related to (Z)-endoxifen. A short 'explainer' video about the new patent can be found here: https://youtu.be/MrcEYp4Pptc.
---

The multi-billion-dollar global fertility market is predicted to reach approximately US$47.9 billion by 2030, yet remains severely underserved with many patients (upwards of 90% by many estimates) unable to access affordable treatment. INVO Bioscience, Inc. (NASDAQ: INVO) offers the INVOcell solution which provides an advanced, effective and affordable infertility treatment to help increase access to care. INVO is commercially advancing INVOcell through the opening of INVO Centers, opportunistically now pursuing acquisitions of established fertility (IVF) clinics in the U.S., and continuing to offer the technology to existing fertility practices.
Shares of INVO Bioscience closed at $.5735 and has traded up to $.6050, +5.49 in aftermarket trading.
On Jan. 16, BioSpectrum published an article titled "INVO Bioscience introduces next-gen technologies to fertility market in Taiwan."
On Jan. 5, INVO Bioscience announced it has entered an exclusive distribution agreement with Ming Mei Technology Co. Ltd ("Ming Mei") for Taiwan. The agreement will have an initial 1-year term with renewals. Ming Mei is a leading distributor of fertility-based devices and components in Taiwan helping to bring the latest and most advanced medical equipment into the region. Ming Mei estimates it has approximately 90% coverage of reagents and consumables in the reproductive medicine market in Taiwan. With strong customer relationships in the region, and their familiarity with the field of reproductive medicine, Ming Mei is ideally suited to expand distribution of INVOcell in Taiwan. Taiwan is a destination for assisted reproductive technology (ART) throughout Asia and also has the lowest birthrate in the world. Taiwan's birth rate has dropped as a result of similar trends elsewhere in Asia, such as later marriage and increasing cost of living. Further, the average age of patients requiring therapy is rising. Fortunately, according to the statistics published by "ICMART", the overall implantation rate of therapy in Taiwan ranked second worldwide, almost equal to the level in the U.S., and a leading country in Asia. The stable high success rate derives from updated medical research and enriched clinical experience from the physicians, advanced laboratory facilities and technology as well as patient-centered customized treatment plans (depending on their age, ovarian functions and causes of infertility, etc.). Prior to the pandemic, in 2019 there were approximately 55,000 ART cases in Taiwan, an increase of approximately 55% compared to 2016. In July 2021, the government in Taiwan implemented a subsidy plan for ART with the goal of encouraging more local married couples to undergo ART treatments. The subsidies are also available to transnational couples in which one spouse holds a Taiwanese ID card.
On Jan. 3, INVO announced it has signed an agreement with Shelly W. Holmström, M.D. FACOG, to serve as the physician operator for the Company's soon to be opened Tampa, Florida INVO Center.
Dr. Holmström is Board Certified in Obstetrics and Gynecology and a Nationally recognized leader in her field with over 20 years' experience. Prior to joining INVO, Dr. Holmstrom was a Professor in the Department of Obstetrics and Gynecology at the University of South Florida (USF) Morsani College of Medicine in Tampa, Florida where she had a full-time academic practice at USF Physicians Group for the last 18 years. Prior to joining USF, she earned her medical degree at the University of Florida and was a Chief Resident and Assistant Professor in the Department of Obstetrics and Gynecology at the Mercer University School of Medicine in Savannah, GA. In addition to her work in academia, she has made numerous International, National and Regional poster presentations discussing a wide range of topics and has been the author or co-author of more than a dozen peer reviewed publications. Dr. Holmström has advanced physician training, patient experience and healthcare access. She is the District XII Immediate-Past Chair at the American College of Obstetricians and Gynecologists (ACOG).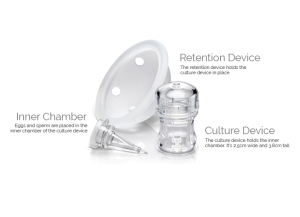 READ our recently published story that is gaining traction titled "INVO Bioscience (NASDAQ: $INVO), A Company Seeking To Address A Massively Underserved Fertility Market" to learn more. 
On Nov. 30, INVO announced the birth of the first baby in Malaysia utilizing the INVOcell solution. The healthy baby boy weighed 3.53 kg and was born on November 11, 2022 at Tuanku Mizan Military Hospital in Kuala Lumpur. Physicians at Advanced Reproductive Centre (ARC), at Hospital Canselor Tuanku Muhriz (HCTM), at the National University of Malaysia conducted the IVC procedure. The patient was part of a prospective peer reviewed study of INVOcell compared to conventional IVF ("cIVF") that took place at ARC at HCTM. The study, titled "Comparison of Treatment Outcomes among Sibling Oocytes Using Different Culture Systems—Conventional IVF versus INVOcell Device—And Evaluation of INVOcell User Satisfaction: The INVOcIVF Study," was published in the International Journal of Environmental Research and Public Health. "We couldn't be more pleased to have been a part of this family's journey towards parenthood," commented Steve Shum, CEO of INVO Bioscience. "The INVOcell solution is playing a key role in providing families across the world an alternative method to parenthood by leveraging its innovative medical device to allow fertilization and early embryo development to take place in vivo within the woman's body; an approach that provides for affordable, high-quality, patient-centered fertility care." Key findings of the study included:
The fertilization rate and good embryo quality were comparable (not significantly different) between INVOcell and cIVF.
Although both methods produce similar fertilization rates and good-quality embryos, the blastulation rates were better in the INVOcell group.
INVOcell can be used as an alternative method for reproductive treatment in carefully selected patients without jeopardizing outcomes.
cIVF is costly and not applicable in most rural and district areas, therefore, the INVOcell can be utilized as a cost-effective alternative to cIVF without sacrificing comfort and outcomes.
On November 14, INVO announced financial results for the third quarter ended September 30, 2022 and provided a business update.
Revenue (excluding license revenue) was $235,321 compared to $40,303 in the third quarter of the prior year, an increase of 484% and up 61% sequentially compared to the second quarter of 2022. Clinic revenue increased to $176,395, or 370%, compared to the same period last year, and was up 57% sequentially compared to Q2 2022. All reported clinic revenue is derived from the Company's Atlanta, Georgia-based INVO Center which is consolidated in the financial statements.
Revenue from clinics, inclusive of both those accounted for as consolidated and under the equity method, was $450,131, an increase of 1,100% compared to last year and up 111% sequentially compared to the second quarter of 2022.
Product sales increased to $58,926 during Q3 2022, an increase of 2,012% compared to the same quarter last year and were up 74% sequentially compared to the second quarter of 2022. INVO has completed due diligence on the previously announced fertility clinic acquisition target and is working to finalize definitive agreements.
---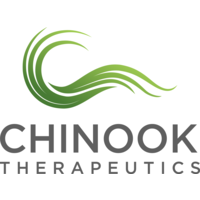 Shares of Chinook Therapeutics, Inc. (KDNY), a biopharmaceutical company focused on the discovery, development and commercialization of precision medicines for kidney diseases, closed at $22.11, -2.56% after recently establishing a new 52-wk high of $27.44. 
On Feb. 28, Chinook announced upcoming presentations at the 5th Chronic Kidney Disease Drug Development (CKD) Summit in Boston, MA from March 7 – 9, 2023.
On Feb. 27, Chinook reported financial results for the fourth quarter and year ended December 31, 2022 and provided corporate updates. Eric Dobmeier, president and chief executive officer of Chinook Therapeutics, stated  "During 2022, we made excellent progress across our pipeline, including driving strong enrollment of our phase 3 ALIGN, phase 2 AFFINITY and phase 1/2 BION-1301 clinical trials, generating compelling clinical data from our atrasentan and BION-1301 programs for IgA nephropathy (IgAN), initiating our phase 1 clinical trial of CHK-336 in healthy volunteers and continuing to advance our preclinical programs for rare, severe chronic kidney diseases. Our mission at Chinook is to change the course of kidney care by developing therapies that make dialysis and transplant unnecessary for patients living with kidney disease. With our strong financial position and growing team, we look forward to an exciting 2023 when we will be presenting data from all three of our clinical programs at medical conferences, commencing a phase 3 study of BION-1301 in patients with IgAN mid-year and reporting topline proteinuria data from the ongoing phase 3 ALIGN study of atrasentan."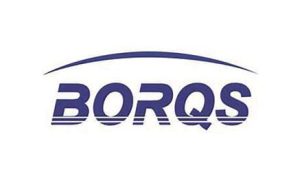 Today, shares of Borqs Technologies, Inc. (Nasdaq: BRQS) closed $.2703, +11.65% and traded 2,012,759 shares and has traded up to $2799, +3.55% in the aftermarket. The 52-week range is $.1930 – $7.36.  
On March 13, Borqs announced that the Company has entered into the two/three-wheelers automotive space by developing the smart cluster dashboard and has successfully demonstrated the newly developed unit during the 2023 January CES Exhibition. The new smart cluster dashboard is installed on a two-wheeler and connected to the internet via the cellular network. The Company is partnering with Faspro Systems who will assist Borqs in sales and also support deployment in the region. As of October 2022, there are 14.38 million motorcycles and 8.43 million cars registered in Taiwan. That is, about 62 percent of Taiwanese 23.19 million population currently own a scooter. Full Year 2022 sales have been 752,631 units. The electric vehicle segment is growing moderately. he smart cluster dashboard, developed by Borqs' design team, supports global cellular bands, dual-band Wifi and GPS. The unit enables the connected 2-wheeler to provide mobile telephony, data connectivity, vehicle diagnostics, location services, remote vehicle control, battery management, and sensing capabilities. Through a companion application on a smart phone, a user can locate and control the 2-wheeler, locate near-by charging/gas stations, etc. Connected to a cloud, a whole set of analytics and guidance can be provided to various stake holders. The smart cluster dashboard is modular in architecture and has ample I/Os for any custom design. Borqs having its core strength in development of cellular radios can support OEMs for system integration on the vehicles to get better connectivity

On March 8, Borqs announced that the Company has won a contract with a prominent North American company to develop and manufacture an Android 5G rugged waterproof handheld device to be deployed in industries such as agriculture, oil and mining, utilities and safety, etc. The device will feature a long-life 5G chipset that can be used until 2030. The Company has signed multiple contracts with the same customer to develop a suite of enterprise class rugged devices which will be launched initially in the North American and European markets, to be followed by other countries.
On March 6, Borqs announced its preliminary revenue for the year ended December 31, 2022 where the Company expects total revenue for the year ended December 31, 2022 to be $53-58 million, increased by over 79% compared to $29.6 million for the year ended December 31, 2021, driven by increased IoT sales globally and revenues from Holu Hou Energy (HHE), Borqs' solar energy storage system subsidiary. Reportedly, while the revenue from Borqs' IoT business is expected to be more than 80% of the total revenue, the HHE's revenue has also increased significantly. The Company has not yet finalized its financial results for the full year ended December 31, 2022. These preliminary financial results reflect the company's current estimates, based on information available to management as of the date of this release, and are subject to further changes upon completion of the company's year-end closing and audit procedures.

Holu Hou Energy, LLC, a Delaware Corporation, brings state-of-the-art renewable energy and energy storage systems to the Single-Family Residential, Multi-Dwelling Unit Residential and Commercial building markets. With operations in California, Hawaii, Wisconsin and Shanghai, HHE engineers proprietary storage system and control platform solutions, including a breakthrough "HHE Energy Share" technology that is key to development of the Multi-Dwelling Unit Residential housing market. HHE is a vital partner for investors and asset owners that are seeking ESG solutions. For more information, visit www.holuhou.com.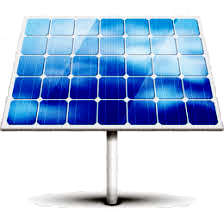 As Borqs previously announced, the Company is in the process of negotiation with the U.S. government to divest their solar energy storage system subsidiary, Holu Hou Energy (HHE). The agreement with the Committee on Foreign Investment in the United States ("CFIUS") is expected to be signed in March. HHE is considered a top ten solar energy storage supplier in Hawaii, and has been increasing its market share. The Company intends to divest this subsidiary based on the terms and timing in the agreement to be reached with CFIUS. In the meantime, the Company has been in active discussions with potential nationally recognized investment bankers that will be involved for the divestiture. Since Borqs' financial support in HHE starting from October 2021, HHE has signed approximately $60 million in contracts as of the date of this press release and has a growing pipeline approaching half a billion dollars. Borqs believes this voluntary mitigation will enable the tremendous inherent value of HHE to be realized and that the divestment can be a profitable transaction for Borqs' shareholders. 
On Dec.8, Borqs announced its subsidiary, Holu Hou Energy (HHE), has received multiple purchase orders for its HoluPower xP solar energy storage systems for installation at homeowner locations in the Greater San Diego area in California. These orders represent the first for the Company in California. Whereas in Hawaii HHE works to develop and construct Single-Family Residential projects as an "end to end" provider, the Company will target the California homeowner market through already existing channel partners that will sell and construct the projects. For Multi-Dwelling Unit (MDU) Residential properties in the State, the Company will initially target apartment owners, REITs and other MDU stakeholders directly, then partner with existing licensed contractors for system construction. HHE has been focused on the Hawaii market since it began commercial shipments in 2020, in order to become successfully established in the largest market in the United States based upon solar installation penetration. Now it is turning to California, the largest market in terms of size of available opportunity. HHE recently completed the testing and documentation required for the HoluPower xP to be listed as an approved product by the California Energy Commission. The Company expects to be listed by early January 2023, after which permitting and installations can commence. In Hawaii, Holu Hou Energy has quickly become a leader for solar energy storage systems in the Single-Family Residential market, and has essentially created the previously untapped Multi-Dwelling Unit ("MDU") Residential market for renewable energy by virtue of its "EnergyShare" technology. The same leading product attributes will benefit MDU property owners and homeowners in California. The potential available MDU market in California is believed to be in the billions of dollars. EnergyShare enables networked systems to share excess generation behind their respective utility meters, a game-changer for improving the project economics for the MDU market, including for low-income housing, rental property units and Home Owners Association managed condominiums and town homes. EnergyShare enables more energy to be delivered to load, and fewer batteries to be installed than the standard approach of a unit-by-unit installation.
On Nov. 4, Borqs announced its subsidiary, Holu Hou Energy (HHE), has rolled out its next generation HoluPower xP energy storage system. The product is the first system capable of economically addressing the Multi-Dwelling Unit Residential market through EnergyShare, a unique application and advantage, enabling networked systems to share excess generation behind their respective utility meters. This has been a game-changer for improving the project economics for the MDU market, including for low-income housing, rental property units and Home Owners Association managed properties. EnergyShare enables more energy to be delivered to load, and fewer batteries needing to be installed than the standard approach of unit-by-unit installation.
"Our products and services are improving the lives of customers every day by delivering cheaper, cleaner and more reliable electricity, including to those living in Multi-Dwelling Unit residential housing," stated Brad Hansen, CEO of Holu Hou Energy. "We look forward to building on our Hawaii leadership position and bringing this same energy independence to markets like California in the near future. The cost of utility electricity in Hawaii has risen by about 60% over the last 18-months, with residential rates being at a historical high of around $0.50/kWh. Reliance on fuel oil for a significant part of Hawaii's power generation means that these unprecedented rates are not likely to abate soon. HHE brings the most safe and productive solar and energy storage solutions to customers, including to those in income brackets not historically able to have their energy needs met by renewables."
According to a recent research report by BloombergNEF (BNEF), global energy storage installations are projected to reach a cumulative 411 gigawatts (or 1,194 gigawatt-hours) by the end of 2030, 15 times the 27GW/56GWh of storage that was online at the end of 2021. The anticipated accelerated growth of the US market follows the passage of the Inflation Reduction Act in August 2022. Besides the United States, many of other largest power markets in the world such as the EU, China and India have all passed legislation that incentivizes energy storage deployments.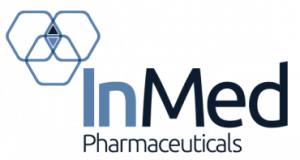 Today, shares of InMed Pharmaceuticals Inc. (Nasdaq: INM) closed at $1.06.
On Feb. 17, InMed announced financial results for the second quarter of fiscal year 2023 which ended December 31, 2022 and highlighted that they closed calendar year 2022 with strong cash position of $11.5 million, that they are approaching completion of enrollment for Ph 2 clinical trial in EB, & that they are advancing research using rare cannabinoids in treating glaucoma and neurodegenerative diseases such as Alzheimer's, Huntington's and Parkinson's. Read our lastest Progress Report: InMed Began '23 With Increased Cash Position, BayMedica Revenue Growth, & Milestones On Horizon.
Markets
| Symbol | Name | Last Price | Change | % Change |
| --- | --- | --- | --- | --- |
| | | | | |
| | | | | |
| | | | | |
| | | | | |
Big Movers
| Symbol | Name | Last Price | Change | % Change |
| --- | --- | --- | --- | --- |
| | | | | |
| | | | | |
Bond Markets & US Dollar
| Symbol | Name | Last Price | Change | % Change |
| --- | --- | --- | --- | --- |
| | | | | |
| | | | | |
| | | | | |
Agriculture & Energy
| Symbol | Name | Last Price | Change | % Change |
| --- | --- | --- | --- | --- |
| | | | | |
| | | | | |
| | | | | |
| | | | | |
| | | | | |
| | | | | |
Biotech & Healthcare
| Symbol | Name | Last Price | Change | % Change |
| --- | --- | --- | --- | --- |
| | | | | |
| | | | | |
| | | | | |
| | | | | |
| | | | | |
| | | | | |
| | | | | |
| | | | | |
| | | | | |
| | | | | |
| | | | | |
Consumer Goods & Trends
| Symbol | Name | Last Price | Change | % Change |
| --- | --- | --- | --- | --- |
| | | | | |
| | | | | |
| | | | | |
| | | | | |
| | | | | |
| | | | | |
| | | | | |
Financials & Fintech
On Tuesday, the Total CPI report came in up .4% M/M in February & was up 6% Y/Y, while the Core CPI was also up .5% M/M & up 5.5% Y/Y. The February NFIB Small Business Optimism Index also clocked in at 90.9. 
| Symbol | Name | Last Price | Change | % Change |
| --- | --- | --- | --- | --- |
| | | | | |
| | | | | |
| | | | | |
Materials & Natural Resources
| Symbol | Name | Last Price | Change | % Change |
| --- | --- | --- | --- | --- |
| | | | | |
| | | | | |
| | | | | |
| | | | | |
| | | | | |
| | | | | |
Technology & Beyond
| Symbol | Name | Last Price | Change | % Change |
| --- | --- | --- | --- | --- |
| | | | | |
| | | | | |
| | | | | |
| | | | | |
| | | | | |
| | | | | |
| | | | | |
| | | | | |
| | | | | |
| | | | | |
| | | | | |
| | | | | |
| | | | | |
| | | | | |
| | | | | |
Investing & Inspiration
The secret of happiness is something to do." – John Burroughs
"A will finds a way." – Orison Swett Marden
"To live is to think." – Marcus Tullius Cicero
"The sea hath fish for every man." – William Camden
"What is called genius is the abundance of life and health." – Henry David Thoreau
"Prosperity tries the fortunate, adversity the great." – Rose Kennedy
"No one can figure out your worth but you." – Pearl Bailey
"Let there be work, bread, water and salt for all." – Nelson Mandela
"When one paints an ideal, one does not need to limit one's imagination." – Ellen Key
"Perfection is attained by slow degrees; it requires the hand of time." – Voltaire
"Time passes irrevocably." – Virgil
"The world of reality has its limits; the world of imagination is boundless." – Jean-Jacques Rousseau
"The time you enjoy wasting is not wasted time." – Bertrand Russell
"Mastering others is strength. Mastering yourself is true power." – Lao Tzu
"You begin with the possibilities of the material." – Robert Rauschenberg
"If you live to be a hundred, I want to live to be a hundred minus one day so I never have to live without you." – A. A. Milne
"The only way to discover the limits of the possible is to go beyond them into the impossible." – Arthur C. Clarke
"Do not dwell in the past, do not dream of the future, concentrate the mind on the present moment." – Buddha
"Curiosity will conquer fear even more than bravery will." – James Stephens
"There are years that ask questions and years that answer." – Zora Neale Hurston
"The best and most beautiful things in the world cannot be seen or even touched – they must be felt with the heart." – Helen Keller
"Every failure is a step to success." – William Whewell
"If you aren't fired with enthusiasm, you will be fired with enthusiasm." – Vince Lombardi
"Either you run the day or the day runs you." – Jim Rohn
"A computer once beat me at chess, but it was no match for me at kick boxing." – Emo Philips
"I attribute my success to this – I never gave or took any excuse." – Florence Nightingale
"I can't change the direction of the wind, but I can adjust my sails to always reach my destination." – Jimmy Dean
"If you fell down yesterday, stand up today." – H. G. Wells
"The world breaks everyone, and afterward, some are strong at the broken places." – Ernest Hemingway
"The quality, not the longevity, of one's life is what is important." – Martin Luther King, Jr.
"You can't expect to hit the jackpot if you don't put a few nickels in the machine." – Flip Wilson
"Put your heart, mind, and soul into even your smallest acts. This is the secret of success." – Swami Sivananda
"If the highest aim of a captain were to preserve his ship, he would keep it in port forever." – Thomas Aquinas
"The secret of your future is hidden in your daily routine." – Mike Murdock
"Happiness is not a matter of intensity but of balance, order, rhythm and harmony." – Thomas Merton
"Seek the lofty by reading, hearing and seeing great work at some moment every day." – Thornton Wilder
"Once you bring life into the world, you must protect it. We must protect it by changing the world." – Elie Wiesel
"Let us permit nature to have her way. She understands her business better than we do." – Michel de Montaigne
"Great minds have purposes; others have wishes." – Washington Irving
"The great thing about getting older is that you don't lose all the other ages you've been." – Madeleine L'Engle
"If you're alive, there's a purpose for your life." – Rick Warren
"Dream in a pragmatic way." – Aldous Huxley
"The works must be conceived with fire in the soul but executed with clinical coolness." – Joan Miro
"Memories are the key not to the past, but to the future." – Corrie Ten Boom
"Great minds discuss ideas; average minds discuss events; small minds discuss people." – Eleanor Roosevelt
"Failure will never overtake me if my determination to succeed is strong enough." – Og Mandino
"I think about my work every minute of the day." – Jeff Koons
"I restore myself when I'm alone." –  Marilyn Monroe
"Success is peace of mind which is a direct result of self-satisfaction in knowing you did your best to become the best you are capable of becoming." – John Wooden
"Courage is found in unlikely places." – J. R. R. Tolkien
"The first wealth is health." – Ralph Waldo Emerson
"Courage is found in unlikely places." – J. R. R. Tolkien
"Do what you can, with what you have, where you are." – Theodore Roosevelt
"A good beginning makes a good end." – Louis L'Amour
"What you do today can improve all your tomorrows." – Ralph Marston
"One that would have the fruit must climb the tree." – Thomas Fuller
"Joy in looking and comprehending is nature's most beautiful gift." – Albert Einstein
"The future belongs to those who believe in the beauty of their dreams." – Eleanor Roosevelt
"Never go to bed mad. Stay up and fight." – Phyllis Diller
"The undertaking of a new action brings new strength." – Richard L. Evans
"It's kind of fun to do the impossible." – Walt Disney
"Real riches are the riches possessed inside." – B. C. Forbes
"Reject your sense of injury and the injury itself disappears." – Marcus Aurelius
"It is not enough to have a good mind; the main thing is to use it well." – Rene Descartes
"A leader is one who knows the way, goes the way, and shows the way." – John C. Maxwell
"It takes an endless amount of history to make even a little tradition." – Henry James"It's not what you pay a man, but what he costs you that counts." – Will Rogers
"Halloween is not only about putting on a costume, but it's about finding the imagination and costume within ourselves." – Elvis Duran
"Everything in the world may be endured except continual prosperity." – Johann Wolfgang von Goethe
"Where is all the knowledge we lost with information?" – T. S. Eliot
"All I ask is the chance to prove that money can't make me happy." – Spike Milligan
"Out of difficulties grow miracles." – Jean de la Bruyere
"Nine-tenths of wisdom is being wise in time." – Theodore Roosevelt
"Time is money." – Benjamin Franklin
"I can, therefore I am." – Simone Weil
"Where there is no vision, there is no hope." – George Washington Carver
"Greatness is a road leading towards the unknown." – Charles de Gaulle
"Kind words do not cost much. Yet they accomplish much." – Blaise Pascal
"The world is round so that friendship may encircle it." – Pierre Teilhard de Chardin
"Our deeds determine us, as much as we determine our deeds." – George Eliot
"The greatest use of a life is to spend it on something that will outlast it." – William James
Happiness is not something ready made. It comes from your own actions." – Dalai Lama
"If opportunity doesn't knock, build a door." – Milton Berle
"I would define, in brief, the poetry of words as the rhythmical creation of Beauty." – Edgar Allan Poe
"There are people who have money and people who are rich." – Coco Chanel
"The young man knows the rules, but the old man knows the exceptions." – Oliver Wendell Holmes, Sr.
"The past always looks better than it was. It's only pleasant because it isn't here." – Finley Peter Dunne
"With the new day comes new strength and new thoughts." – Eleanor Roosevelt
"Give me the luxuries of life and I will willingly do without the necessities." – Frank Lloyd Wright
"To begin, begin." – William Wordsworth
"You can find peace amidst the storms that threaten you." – Joseph B. Wirthlin
"Nobody made a greater mistake than he who did nothing because he could do only a little." – Edmund Burke
"Whenever you find yourself on the side of the majority, it is time to pause and reflect." – Mark Twain
"Adapt or perish, now as ever, is nature's inexorable imperative." – H. G. Wells
"Won't be long before we view gasoline cars the same way we view steam engines today." – Elon Musk
"The aim of life is to live, and to live means to be aware, joyously, drunkenly, serenely, divinely aware." – Henry Miller
"It is not in the stars to hold our destiny but in ourselves." – William Shakespeare"Opportunity is missed by most people because it is dressed in overalls and looks like work." – Thomas A. Edison"Experience is one thing you can't get for nothing." – Oscar Wilde
"Any sufficiently advanced technology is indistinguishable from magic." – Arthur C. Clarke
"Good questions outrank easy answers." – Paul Samuelson
"Thinking: the talking of the soul with itself." – Plato
"I don't think of all the misery but of the beauty that still remains." – Anne Frank
"All money is a matter of belief." – Adam Smith
"People are not disturbed by things, but by the view they take of them." – Epictetus
"Uncertainty is seen to retard investment independently of considerations of risk or expected return." – Ben Bernanke
"I never called my work an 'art'. It's part of show business, the business of building entertainment." – Walt Disney
"Hitch your wagon to a star." – Ralph Waldo Emerson
"The greatest remedy for anger is delay." – Lucius Annaeus Seneca
"Great minds discuss ideas; average minds discuss events; small minds discuss people." – Eleanor Roosevelt
"Act as if what you do makes a difference. It does." – William James
"Success – keeping your mind awake and your desire asleep." – Walter Scott
"If I had to live my life again, I'd make the same mistakes, only sooner." – Tallulah Bankhead
"When one must, one can." – Charlotte Whitton
"Wealth consists not in having great possessions, but in having few wants." – Epictetus
"If we open a quarrel between past and present, we shall find that we have lost the future." – Winston Churchill
"Hope is patience with the lamp lit." – Tertullian
"A single sunbeam is enough to drive away many shadows." – Francis of Assisi
"With the past, I have nothing to do; nor with the future. I live now." – Ralph Waldo Emerson
"Laziness may appear attractive, but work gives satisfaction." – Anne Frank
"I never think of the future – it comes soon enough." – Albert Einstein
Hope is but the dream of those who wake." – Matthew Prior
"The more sand that has escaped from the hourglass of our life, the clearer we should see through it." – Jean Paul
"Real knowledge is to know the extent of one's ignorance." – Confucius
"Better keep yourself clean and bright; you are the window through which you must see the world." – George Bernard Shaw
"Nothing great in the world has ever been accomplished without passion." – Georg Wilhelm Friedrich Hegel
"History is a vast early warning system." – Norman Cousins
"We first make our habits, and then our habits make us." – John Dryden
"The traveler sees what he sees, the tourist sees what he has come to see." – Gilbert K. Chesterton
"Adventure is worthwhile." – Aesop
"We must build dikes of courage to hold back the flood of fear." – Martin Luther King, Jr.
"The return we reap from generous actions is not always evident." – Francesco Guicciardini
"Courage is knowing what not to fear." – Plato
"Science may never come up with a better office communication system than the coffee break." – Earl Wilson
"Progress was all right. Only it went on too long." – James Thurber
"If you would know strength and patience, welcome the company of trees." – Hal Borland
"We aim above the mark to hit the mark." – Ralph Waldo Emerson
"Hope is being able to see that there is light despite all of the darkness." – Desmond Tutu
"Our chief want is someone who will inspire us to be what we know we could be." – Ralph Waldo Emerson
"Patience is a virtue, and I'm learning patience. It's a tough lesson." – Elon Musk
"Great things are done when men and mountains meet." – William Blake
"The man who has no imagination has no wings." – Muhammad Ali
"Formula for success: rise early, work hard, strike oil." – J. Paul Getty
"Action is the foundational key to all success." – Pablo Picasso
"Hope is like the sun, which, as we journey toward it, casts the shadow of our burden behind us." – Samuel Smiles
"The backbone of surprise is fusing speed with secrecy." – Carl von Clausewitz
"There are no shortcuts in evolution." – Louis D. Brandeis
"I am fascinated by what is beautiful, strong, healthy, what is living. I seek harmony." – Leni Riefenstahl
"If one advances confidently in the direction of his dreams, and endeavors to live the life which he has imagined, he will meet with a success unexpected in common hours." – Henry David Thoreau
"Waste no more time arguing about what a good man should be. Be one." – Marcus Aurelius
"It is during our darkest moments that we must focus to see the light." – Aristotle Onassis
"Courage is fear holding on a minute longer." – George S. Patton
"You must be the change you wish to see in the world." – Mahatma Gandhi
"Don't judge each day by the harvest you reap but by the seeds that you plant." – Robert Louis Stevenson
"It is in the character of very few men to honor without envy a friend who has prospered." – Aeschylus
"Life is a series of natural and spontaneous changes. Don't resist them – that only creates sorrow. Let reality be reality. Let things flow naturally forward in whatever way they like." – Lao Tzu
"The more you praise and celebrate your life, the more there is in life to celebrate." – Oprah Winfrey
"Anything simple always interests me." – David Hockney
"He who angers you conquers you." – Elizabeth Kenny
"Concision in style, precision in thought, decision in life." – Victor Hugo
"The secret of genius is to carry the spirit of the child into old age, which means never losing your enthusiasm." – Aldous Huxley
"View health as an investment, not an expense." – John Quelch
"The most effective way to do it, is to do it." – Amelia Earhart
"Man needs his difficulties because they are necessary to enjoy success." – A. P. J. Abdul Kalam
"Do not dwell in the past, do not dream of the future, concentrate the mind on the present moment." – Buddha
"Nobody made a greater mistake than he who did nothing because he could do only a little." – Edmund Burke
"You must do the things you think you cannot do."- Eleanor Roosevelt
"Success is dependent on effort." – Sophocles
"Nobody who ever gave his best regretted it." – George Halas
"Lots of people want to ride with you in the limo, but what you want is someone who will take the bus with you when the limo breaks down." ~ Oprah Winfrey
"And when I breathed, my breath was lightning." – Black Elk
"Moderation is the silken string running through the pearl chain of all virtues." – Joseph Hall
"You are the sum total of everything you've ever seen, heard, eaten, smelled, been told, forgot – it's all there. Everything influences each of us, and because of that I try to make sure that my experiences are positive." – Maya Angelou
"If you want a guarantee, buy a toaster." – Clint Eastwood
"We are an impossibility in an impossible universe." – Ray Bradbury
"If you think in terms of a year, plant a seed; if in terms of ten years, plant trees; if in terms of 100 years, teach the people." – Confucius
"I'd rather attempt to do something great and fail than to attempt to do nothing and succeed." – Robert H. Schuller
"Do your little bit of good where you are; it's those little bits of good put together that overwhelm the world." Desmond Tutu
"It takes considerable knowledge just to realize the extent of your own ignorance." – Thomas Sowell
"Do not dwell in the past, do not dream of the future, concentrate the mind on the present moment." – Buddha"
Surprise is the greatest gift which life can grant us." – Boris Pasternak
"Trust in dreams, for in them is hidden the gate to eternity." – Khalil Gibran
"Always be yourself, express yourself, have faith in yourself, do not go out and look for a successful personality and duplicate it." – Bruce Lee
"All life is an experiment. The more experiments you make the better." – Ralph Waldo Emerson
"There are no secrets to success. It is the result of preparation, hard work, and learning from failure." – Colin Powell
"There is more to life than increasing its speed." – Mahatma Gandhi
"Your attitude is like a box of crayons that color your world. Constantly color your picture gray, and your picture will always be bleak. Try adding some bright colors to the picture by including humor, and your picture begins to lighten up." – Allen Klein
"Definiteness of purpose is the starting point of all achievement." – W. Clement Stone
"Success usually comes to those who are too busy to be looking for it." – Henry David Thoreau
"In matters of truth and justice, there is no difference between large and small problems, for issues concerning the treatment of people are all the same." – Albert Einstein
"Life is too short for long-term grudges." – Elon Musk
"There cannot be a crisis next week. My schedule is already full." – Henry Kissinger
"Success consists of getting up just one more time than you fall." – Oliver Goldsmith
"The Earth is the cradle of humanity, but mankind cannot stay in the cradle forever." – Konstantin Tsiolkovsky
"Ours is a world of nuclear giants and ethical infants. We know more about war that we know about peace, more about killing that we know about living." – Omar N. Bradley
"Beauty surrounds us, but usually we need to be walking in a garden to know it." – Rumi
"But man is not made for defeat. A man can be destroyed but not defeated." – Ernest Hemingway
"Don't watch the clock; do what it does. Keep going." – Sam Levenson
"Let there be work, bread, water and salt for all." – Nelson Mandela
"The social object of skilled investment should be to defeat the dark forces of time and ignorance which envelope our future." – John Maynard Keynes
"A successful society is characterized by a rising living standard for its population, increasing investment in factories and basic infrastructure, and the generation of additional surplus, which is invested in generating new discoveries in science and technology." – Robert Trout
"I know not with what weapons World War III will be fought, but World War IV will be fought with sticks and stones." – Albert Einstein
"It is the fight alone that pleases us, not the victory." – Blaise Pascal
"If you can't describe what you are doing as a process, you don't know what you're doing." – W. Edwards Deming
"Never interrupt your enemy when he is making a mistake." – Napoleon Bonaparte
"Be sure you put your feet in the right place, then stand firm." – Abraham Lincoln
"Without investment there will not be growth, and without growth there will not be employment." – Muhtar Kent
"You have to do your own growing no matter how tall your grandfather was." – Abraham Lincoln
"Victory has a thousand fathers, but defeat is an orphan." – John F. Kennedy
"Delete the negative; accentuate the positive!" – Donna Karan
"It's crazy how fast time flies and how things progress." – Nathan Chen
"The world is a dangerous place to live; not because of the people who are evil, but because of the people who don't do anything about it." – Albert Einstein
"Life isn't about finding yourself. Life is about creating yourself." – George Bernard Shaw
"Everything has beauty, but not everyone sees it." – Confucius
"A man must be big enough to admit his mistakes, smart enough to profit from them, and strong enough to correct them." – John C. Maxwell
"Walking with a friend in the dark is better than walking alone in the light." – Helen Keller
"A man who dares to waste one hour of time has not discovered the value of life." – Charles Darwin
"The greater danger for most of us lies not in setting our aim too high and falling short; but in setting our aim too low, and achieving our mark." – Michelangelo
"Progress is man's ability to complicate simplicity." – Thor Heyerdahl
"I like to encourage people to realize that any action is a good action if it's proactive and there is positive intent behind it." – Michael J. Fox
"Nothing is impossible, the word itself says 'I'm possible'!" – Audrey Hepburn
"But investment in space stimulates society, it stimulates it economically, it stimulates it intellectually, and it gives us all passion." – Bill Nye
"Bitcoin, in the short or even long term, may turn out be a good investment in the same way that anything that is rare can be considered valuable. Like baseball cards. Or a Picasso." – Andrew Ross Sorkin
"Life is a tragedy when seen in close-up, but a comedy in long-shot." – Charlie Chaplin
"No matter what you're going through, there's a light at the end of the tunnel and it may seem hard to get to it but you can do it and just keep working towards it and you'll find the positive side of things." – Demi Lovato
"Infrastructure investment in science is an investment in jobs, in health, in economic growth and environmental solutions." – Oren Etzioni
"Educating our children and giving them the skills they need to compete in a global economy is a smart investment in our country's future." – Sheldon Whitehouse
"Know thy self, know thy enemy. A thousand battles, a thousand victories." – Sun Tzu
"If one does not know to which port one is sailing, no wind is favorable." – Lucius Annaeus Seneca
"Beware of missing chances; otherwise it may be altogether too late some day." – Franz Liszt
"The sofa is a really important investment for anybody, and I don't mean financially. You need to find a really great sofa that can transition with you, and you can build from there." – Jeremiah Brent
"There is no investment you can make which will pay you so well as the effort to scatter sunshine and good cheer through your establishment." – Orison Swett Marden
"Nothing in life is to be feared, it is only to be understood. Now is the time to understand more, so that we may fear less." – Marie Curie
"There is little that can withstand a man who can conquer himself." – Louis XIV
"In tennis, you strike a ball just after the rebound for the fastest return. It's the same with investment." – Masayoshi Son
"A camel makes an elephant feel like a jet plane." – Jackie Kennedy
"The advance of technology is based on making it fit in so that you don't really even notice it, so it's part of everyday life." – Bill Gates
"Success depends upon previous preparation, and without such preparation there is sure to be failure." – Confucius, Chinese
"Coming together is a beginning; keeping together is progress; working together is success." – Edward Everett Hale
"Never do anything against conscience even if the state demands it."– Albert Einstein
"Education is not only a ladder of opportunity, but it is also an investment in our future." – Ed Markey
"The true measure of a man is how he treats someone who can do him absolutely no good." – Samuel Johnson
"In my view, the biggest investment risk is not the volatility of prices, but whether you will suffer a permanent loss of capital. Not only is the mere drop in stock prices not risk, but it is an opportunity. Where else do you look for cheap stocks?" – Li Lu
"A successful society is characterized by a rising living standard for its population, increasing investment in factories and basic infrastructure, and the generation of additional surplus, which is invested in generating new discoveries in science and technology." – Robert Trout
"The best preparation for tomorrow is doing your best today." – H. Jackson Brown, Jr.
"Friendship marks a life even more deeply than love. Love risks degenerating into obsession, friendship is never anything but sharing." – Elie Wiesel
"Investing in women's lives is an investment in sustainable development, in human rights, in future generations – and consequently in our own long-term national interests." – Liya Kebede
"Success isn't measured by money or power or social rank. Success is measured by your discipline and inner peace." – Mike Ditka
"No matter how many goals you have achieved, you must set your sights on a higher one." – Jessica Savitch
"Start where you are. Use what you have. Do what you can."– Arthur Ashe
"The secret of getting ahead is getting started." – Mark Twain
"The amount of work and the amount of both physical and emotional investment it takes to get to the top." – Drew Bledsoe
| Symbol | Name | Last Price | Change | % Change |
| --- | --- | --- | --- | --- |
| | | | | |
| | | | | |
Videos