"Markets Love Promise of Further Stimulus & Getting Back to Work Idea" – Vista's Daily – March 24, 2020
At the close of trading today all markets moved significantly higher. The S&P 500 jumped +9.38% as all 11 sectors moved higher with energy leading the way rebounding +16.3% as oil prices moved up +1.9% to $23.93/bbl and global growth prospects seemed possible. The Dow also flew up +11.37% as Chevron (CVX) regained its exposure surging +22.74% and leading the way. The Nasdaq rose +8.12% & the Russell 2000 gained +9.39%. The broad & positive market moves can be attributed to the number of stimulus measures that have been put in place by the FED and the White House lately along with the promise of more than $2-6 trillion of additional stimulus that is believed to be on the way here in the US along. Additionally, a belief that there is a possibility of us all getting back to work by Easter came into the market's thinking today as President Trump stated that was his hope. I hope that he is right, but I have my doubts as we have not shown any evidence that we are slowing the growth of the coronavirus epidemic here in the US. I further hope that we continue to respect and roll out social distancing, we can knock this virus out soon, but I feel that today was just another yoyo day and volatility. 
Having said that it was a great day in the markets today and the FAANG stocks joined the party across the board except for Netflix (NFLX) which cooled off after yesterday's +8% move and dropping -.82% closing $357.32/share. Amazon (AMZN) closed at $1,940.10/share, up by +1.96%.  Apple (AAPL) closed at $246.88/share surging +10.03%, Facebook (FB) closed at $160.98/share, jumping +8.7%, & Alphabet (GOOG) closed at $1,134.46/share, +7.37%.
U.S. Treasury yields moved higher today. The 2-yr yield rose by 8 basis points to .37% & the 10-yr yield moved higher by 5 basis points to .82%. The U.S. Dollar Index weakened -.5% to 101.96, gold prices rose to $1,632.88/oz, and silver prices rose to $14.44/oz, +9.22%.
The New Home Sales Report for February confirmed that it dropped -4.4% month/month in February to a seasonally adjusted annual rate of 765k units.
After the market closed today NIKE, Inc. (NYSE: NKE) reported fiscal 2020 financial results for its third quarter ended February 29, 2020. Revenues rose 5 percent on a reported basis and 7 percent on a currency-neutral basis*; Digital sales up 36 percent versus the prior year. Diluted earnings per share were $.53, including a $0.25 non-recurring, non-cash charge associated with the transition to a strategic distributor model in South America. Inventory increased 7 percent to $5.8 billion; closeout inventory units declined versus the prior year. Revenues increased to $10.1 billion in the third quarter, up 5 percent on a reported basis and up 7 percent on a currency-neutral basis, driven by 13 percent currency-neutral growth in NIKE Direct with digital growth of 36 percent and strong growth across EMEA, APLA and North America, offset by the impact of COVID-19 on our business in Greater China. Digital sales in Greater China increased more than 30 percent while brick and mortar retail sales were impacted by temporary store closures related to COVID-19. Shares of Nike closed at $72.33, up by +15.18% and is showing that is at $80.21, +10.89% in aftermarket trading.
Markets
| Symbol | Name | Last Price | Change | % Change |
| --- | --- | --- | --- | --- |
| | | | | |
| | | | | |
| | | | | |
| | | | | |
Big Movers
| Symbol | Name | Last Price | Change | % Change |
| --- | --- | --- | --- | --- |
| | | | | |
Bond Markets & US Dollar
| Symbol | Name | Last Price | Change | % Change |
| --- | --- | --- | --- | --- |
| | | | | |
| | | | | |
| | | | | |
Economic Reports
On Monday, nothing of significance was reported.
On Tuesday, we received the New Home Sales Report for February that confirmed that it dropped -4.4% month/month in February to a seasonally adjusted annual rate of 765k units.
Agriculture & Energy
| Symbol | Name | Last Price | Change | % Change |
| --- | --- | --- | --- | --- |
| | | | | |
| | | | | |
| | | | | |
| | | | | |
| | | | | |
| | | | | |
| | | | | |
Biotech & Healthcare

Maxim Group's Sell-side Biotech Analyst Jason McCarthy recently issued an update report upgrading Atossa Therapeutics,  Inc. (NASDAQ: ATOS), a clinical-stage pharmaceutical company developing novel therapeutics and delivery methods to treat breast cancer and other breast conditions, to a Buy with a $4/share 12-month price target, stating that the company is "ready to advance its modified-release oral tablet of endoxifen to a P2 study for the treatment of mammographic breast density (MBD)."
Atossa announced that it will meet with the U.S. FDA on April 30, 2020. The objective of this meeting is to discuss the clinical development of oral Endoxifen to reduce mammographic breast density (MBD). tossa further stated that as envisioned, a short course of oral Endoxifen may provide another option for women with high MBD. Atossa's offices are located in Seattle, Washington and ongoing or planned clinical trials of Atossa's Endoxifen are located in Australia and Sweden. Despite the well-publicized impacts of the current COVID-19 outbreak, Atossa's operations, including clinical studies and the supply of Endoxifen, have not been negatively impacted. Sufficient quantities of the active pharmaceutical ingredient, Endoxifen, for the currently ongoing and planned clinical trials have been previously manufactured and are in secure storage. Management instituted a temporary policy of working from home, which has been in place since February 26, 2020, and of limited business travel. These policies remain in effect as of today. Finally, the Company has not been notified of any employee illness, as would be required by policy.
Atossa Therapeutics, Inc. (Nasdaq: ATOS) also announced in March that it has filed with the Swedish Medical Product Agency and the Institutional Review Board to initiate a Phase 2 study of its oral Endoxifen for the reduction of mammographic breast density (MBD). MBD is an emerging public health issue affecting more than 10 million women in the United States. Studies conducted by others have shown that MBD increases the risk of developing breast cancer, and reducing MBD can reduce the incidence of breast cancer. Atossa's Chairman, and CEO, Steven Quay stated the following,
"This is an important milestone in the development of our oral Endoxifen product. Regulatory approval is necessary to commence the Phase 2 randomized, double-blinded, placebo-controlled study in Stockholm, which will include approximately 1,000 pre-menopausal women with MBD who will receive daily doses of Endoxifen or placebo for six months. We expect the Medical Product Authority will respond within 30 days and that the IRB approval will follow in the second quarter."
Atossa has established both primary and secondary sources of manufacturing for the clinical supply of its oral Endoxifen capsules. With over three years of experience manufacturing and supplying the oral Endoxifen capsules for its completed clinical studies, Atossa believes adequate drug supply will be available to support this Phase 2 study. The primary objective of the study is to determine if breast density changes compared to placebo and among different doses, with secondary endpoints to assess and characterize safety and tolerability. South General Hospital in Stockholm will be conducting this study at multiple sites, after having recently completed the company's Phase 2 study of its topical form of Endoxifen. The study is being led by principal investigator Per Hall, M.D., Ph.D., Head of the Department of Medical Epidemiology and Biostatistics at Karolinska Institutet.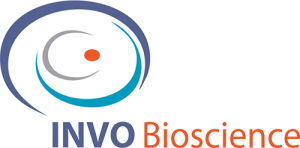 INVO Bioscience (INVO) has made a number of moves to build out its organization while focusing its efforts to increase access to its INVOcell procedure globally. INVO's lead product, the INVOcell®, is a patented medical device used in infertility treatment and is considered an Assisted Reproductive Technology (ART). ART includes all fertility treatments in which both eggs and embryos are handled outside of the body. In general, ART procedures involve removing mature eggs from a woman's ovaries using a needle, combining the eggs with sperm in the laboratory, and returning the embryos to the woman's body or donating them to another woman. The main type of ART is in vitro fertilization (IVF). INVO's INVOcell is the first Intravaginal Culture (IVC) system in the world used for the natural in vivo incubation of eggs and sperm during fertilization and early embryo development, as an alternative to traditional In Vitro Fertilization (IVF) and Intrauterine Insemination (IUI). INVO's mission is to increase access to care and expand fertility treatment across the globe with a goal to lower the cost of care and increase the availability of care. The Company believes the worldwide fertility treatment market to be severely underserved with only 1% to 2% of the estimated 150 million infertile couples being treated. Since January 2019, INVO Bioscience has signed commercialization agreements in the United States, as well as parts of Africa, Eurasia for the INVOcell device. On January 16, 2020, INVO and Medesole, a leading supplier of healthcare products in India and the Middle East, announced the signing of a joint venture to operate dedicated INVOcell clinics in India. According to the Indian Society of Assisted Reproduction, between 10% and 14% of Indians struggle with their fertility. In 2015, 27.5 million couples in India seeking children experienced difficulty conceiving. In urban areas, one out of six couples is impacted. According to market research, the India IVF market is expected to reach $1.45 billion by 2026, a 14.7% increase from 2019. This double-digit growth of infertility in India has made it a personal, as well as public health issue. Social stigma apart, infertility leads to tremendous financial and emotional stress for couples with the cost being a limiting factor for many couples who want to opt for this procedure. 
Recently,  INVO announced that Yve Lyppens has been appointed Director of Business Development Asia Pacific. Yve Lyppens comes to INVO Bioscience with more than a decade of experience in sales and distribution management. From 2016 to the present, he served as Asia Pacific Sales Director for Biomedic Hong Kong Ltd., a medical device distributor in Mainland China. Prior to that, from 2011 to 2016, Mr. Lyppens served as a Director, Shareholder and Sales Manager at F Care Systems Hong Kong Ltd., a developer, and exporter of medical aesthetics equipment. Based in Hong Kong, Mr. Lyppens will work with the company's COO and VP of Business Development, Michael Campbell, in developing the Company's sales and distribution network throughout Asia. He will be responsible for developing and implementing a regional business strategy to expand the companies INVO solution through joint venture partnerships and/or distribution relationships. He will also be identifying and solving all potential issues working with cross-functional development teams. He will be attending industry symposiums, seminars and training sessions necessary to promote the technology. 
| Symbol | Name | Last Price | Change | % Change |
| --- | --- | --- | --- | --- |
| | | | | |
| | | | | |
| | | | | |
| | | | | |
| | | | | |
| | | | | |
| | | | | |
| | | | | |
| | | | | |
| | | | | |
| | | | | |
| | | | | |
| | | | | |
| | | | | |
Consumer Goods & Trends
| Symbol | Name | Last Price | Change | % Change |
| --- | --- | --- | --- | --- |
| | | | | |
| | | | | |
| | | | | |
| | | | | |
| | | | | |
| | | | | |
| | | | | |
| | | | | |
| | | | | |
Financials & Fintech
| Symbol | Name | Last Price | Change | % Change |
| --- | --- | --- | --- | --- |
| | | | | |
| | | | | |
| | | | | |
| | | | | |
| | | | | |
Materials & Natural Resources
| Symbol | Name | Last Price | Change | % Change |
| --- | --- | --- | --- | --- |
| | | | | |
| | | | | |
| | | | | |
| | | | | |
| | | | | |
| | | | | |
Technology & Beyond
| Symbol | Name | Last Price | Change | % Change |
| --- | --- | --- | --- | --- |
| | | | | |
| | | | | |
| | | | | |
| | | | | |
| | | | | |
| | | | | |
| | | | | |
| | | | | |
| | | | | |
| | | | | |
| | | | | |
| | | | | |
| | | | | |
| | | | | |
| | | | | |
Investing & Inspiration
"I believe the returns on investment in the poor are just as exciting as successes achieved in the business arena, and they are even more meaningful!" -Bill Gates
"Every portfolio benefits from bonds; they provide a cushion when the stock market hits a rough patch. But avoiding stocks completely could mean your investment won't grow any faster than the rate of inflation." – Suze Orman
"The tax on capital gains directly affects investment decisions, the mobility, and flow of risk capital… the ease or difficulty experienced by new ventures in obtaining capital, and thereby the strength and potential for growth in the economy." – John F. Kennedy
"If all the economists were laid end to end, they'd never reach a conclusion.
-George Bernard Shaw
"The riskiest thing we can do is just maintain the status quo.
I get up at 4:30 in the morning, seven days a week, no matter where I am in the world. I think it is important for people who are given leadership roles to assume that role immediately. What I've really learned over time is that optimism is a very, very important part of leadership." Bob Iger, Ceo of Disney
"There are old traders and there are bold traders, but there are very few old, bold traders."-Ed Seykota
"Let this scenario play out on its own, in its own fashion. As you watch it unfold, you will soon be grateful that you choose the peaceful path. Remember — those who live by the sword, die by the sword."
"As long as you enjoy investing, you'll be willing to do the homework and stay in the game." -Jim Cramer
"I rarely think the market is right. I believe non-dividend stocks aren't much more than baseball cards. They are worth what you can convince someone to pay for it." -Mark Cuban
"Michael Marcus taught me one other thing that is absolutely critical: You have to be willing to make mistakes regularly; there is nothing wrong with it. Michael taught me about making your best judgment, being wrong, making your next best judgment, being wrong, making your third best judgment, and then doubling your money." -Bruce Kovner
"The policy of being too cautious is the greatest risk of all." -Jawaharlal Nehru
"The only true test of whether a stock is "cheap" or "high" is not its current price in relation to some former price, no matter how accustomed we may have become to that former price, but whether the company's fundamentals are significantly more or less favorable than the current financial-community appraisal of that stock." -Philip Fisher
"I learned to avoid trying to catch up or double up to recoup losses. I also learned that a certain amount of loss will affect your judgment, so you have to put some time between that loss and the next trade." -Richard Dennis
"The four most dangerous words in investing are: 'this time it's different." -Sir John Templeton
"Money doesn't make you happy. I now have $50 million but I was just as happy when I had $48 million." -Arnold Schwarzenegger
| Symbol | Name | Last Price | Change | % Change |
| --- | --- | --- | --- | --- |
| | | | | |
| | | | | |
| | | | | |
| | | | | |
Tomorrow
Tomorrow's significant economic data report schedule will include the following:
Durable Goods Orders for February,
The FHFA Housing Price Index for March,
The weekly MBA Mortgage Applications Index
Videos
Please consider viewing these interesting videos: