As compared to other countries, public payers in the US for the most part do not cover infertility services and, while a few state mandates for some coverage are in place, most private plans are exempted, leaving the majority of patients to pay out of pocket for their infertility care. With that mind, it is estimated that only 1% to 2% of the estimated 150 million infertile couples worldwide are currently being treated. Furthermore, the Global Fertility Services market size is expected to reach $36 billion with a CAGR of 8.5% by 2023, according to a recent report by Market Research Future (MRFR) highlighted in Forbes. With these attractive market metrics and needed services, we have seen growing investor interest and a growing number of startups being funded in the fertility marketplace, which is still severely underserved due to prohibitive treatment costs, reasonable access to care further increased as couples are waiting to have children later in life.
In addition, some of the emerging companies are already evolving into the public markets as we saw in the highly successful Fall 2019 IPO of Progyny, Inc. (NASDAQ: PGNY), the specialty fertility insurance benefits company which IPO'd at $13/share and has risen to as high as $36.50/share and currently garners an approximate $1.9 billion market cap. Other notable startups & emerging companies. i.e. Glow and Ava (mobile & tracking apps), Modern Fertility and Adia (diagnostics) & Kindbody, a company focused on offering a full range of fertility services, are continuing to gain ground in the marketplace and garner attention.
---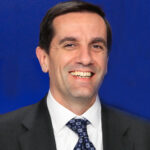 Recently, I had the pleasure to interview Steve Shum (pictured above) the CEO of INVO Bioscience, Inc., an exciting and emerging publicly traded medical device company in the fertility space. INVO Bioscience (Ticker: INVO, INVOD) is focused on creating simplified, lower-cost treatments for patients diagnosed with infertility. Their solution, the INVO Procedure, is a revolutionary in vivo method of vaginal incubation that offers patients a more natural and intimate experience. Their lead product, the INVOcell (pictured below), is a patented medical device used in infertility treatment and is considered an Assisted Reproductive Technology (ART). The INVOcell is the first Intravaginal Culture (IVC) system in the world used for the natural in vivo incubation of eggs and sperm during fertilization and early embryo development, as an alternative to traditional In Vitro Fertilization (IVF) and Intrauterine Insemination (IUI). Their mission is to increase access to care and expand fertility treatment across the globe with a goal to lower the cost of care and increase the availability of care. Their website is https://invobioscience.com/.
---
Here are the questions that Steve Shum CEO of INVO Bioscience, Inc. addressed in my interview:
---
How will INVO Bioscience's INVOcell play a role in the treatment of infertility going forward and specifically as we reopen our economy and fertility clinics across the world?
INVOcell (pictured above) provides an additional treatment option for the infertility marketplace and one that can specifically help address the very large underserved patient population. Our technology demonstrates high-quality outcomes, enables a streamlined and efficient process, and reduces patient interaction and lab resources. As a result, the patient affordability metric with INVOcell is highly attractive. Reduced clinical and lab resources are used during the INVO process than traditional IVF providing a scalable solution for the clinics and more affordable solution for patients. This fits well when considering the large volume of patients that go untreated each year due to costs as well as industry capacity constraints. As clinics begin reopening from the recent lockdown, new operational guidelines only serve to place further constraints on capacity (lab resources and a desire to reduce patient interaction), something we believe INVOcell can help address with its more streamlined approach.
Can you shed some light on your US partner Ferring Pharmaceutical and how they are assisting in the growth of INVOcell's usage in the US after now having been in partnership for a year? 
Ferring is a large multi-billion dollar company and a leader in Women's healthcare. Their goals are aligned with ours with the key objective of expanding access to care to the large underserved patient population within the Infertility marketplace. They are a valued partner and have applied significant resources and efforts toward expanding the market awareness and commercialization efforts for INVOcell, which we believe will lead to accelerated adoption and usage over the intermediate and long-term. Since early 2019, they have been helping develop the market, expanding the number of clinics now offering INVOcell, and building the general foundation for achieving our collective objectives. The timing and severity of the pandemic were unfortunate, but we feel we are well-positioned to resume the market expansion as we begin to come out of the recent lockdowns. Their INVOcell dedicated website is www.invocell.com.
Can you help us better understand where you have established footholds across the world and where you are targeting yet in 2020?
As we have previously indicated, our business development team is exploring numerous opportunities in quite a few regions around the world, including countries in Central and South America, Europe, and the Asia Pacific. Several of these opportunities are in advanced stages toward completion. Late last year, we signed distribution agreements for six additional countries (4 African nations, Turkey and Jordan). Earlier this year, we signed a joint venture agreement for India. With the number of active discussions in other markets, we expect to complete additional agreements this year.
What are the key advantages of INVOcell?
In our opinion, patient affordability and increasing industry capacity are the core strengths with our technology, along with greater patient involvement throughout the process with the incubation occurring in the body rather than a lab incubator machine. When considering the significant underserved patient population around the world, we believe the advantages of INVOcell will enable our technology to play a major role toward expanding access to care to those patients.

The Society for Assisted Reproductive Technology (SART) recently published its 2018 retrospect data reflecting outcome success rates for IVF and INVOcell (IVC). What can one learn from this latest report and where can one find it?
We were excited to see the 2018 data published, as it reflected a higher volume of INVOcell cycles and high-quality success rates for both 3 and 5-day incubation. In our opinion, the key takeaways from this report reflect increased adoption of INVOcell in the market and further validation of high-quality outcomes or success rates, which supports the improved patient affordability when considering the cost per outcome metric.
The Retrospect data reflected an approximate 52% clinical pregnancy success rate for day-5 transfers with INVOcell, comparable to the 2017 data published last year.*
*INVO incubation period is country-specific and is indicated for 3-5 days.  In the US, the INVOcell Culture Device and Retention Device is not indicated for incubation periods exceeding 72 hours.  FDA has not approved or cleared the product as safe and effective for use for incubation periods exceeding 72 hours (off-label).  The Company has not studied the safety or efficacy of the device for incubation periods exceeding 72 hours and potential risks of off-label use is unknown.  Reference US Instructions for Use (IFU) at https://www.invocell.com/hcp/wp-content/uploads/sites/6/2019/04/INVOcell-Instructions-For-Use-Booklet_R9-1.pdf.
What is the current product revenue mix based on geography?
The U.S. market, and the Ferring business, represents all of the current or recent revenue. While we expect Ferring will remain a significant portion of our revenue base, as we complete the necessary product registration requirements on a country-by-country basis, we would anticipate international sales to begin contributing in the second half of this year and ultimately become a meaningful part of the business longer-term.
---
To learn more about INVO Bioscience (INVO, INVOD) please consider visiting their website and also visiting the Vista Partners Research Page dedicated to INVO Biosciences.
---
FURTHER AFIELD BUT RELATED...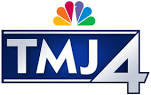 Recently The Morning Blend aired an interview on WTMJ-4 Milwaukee where Dr. Ellen Hayes, a Reproductive Endocrinologist and Infertility Specialist from Vios Fertility Institute, discussed information regarding their new research in health, pregnancy, and COVID19. Dr. Hayes also shares their research and a new offering of INVO Bioscience's FDA cleared infertility treatment INVOcell. The INVOcell technology, which continues to gain worldwide recognition and adoption, provides an in-vivo incubation solution that can help increase access and capacity to the large underserved global fertility market. The INVO Procedure is a revolutionary in vivo method of vaginal incubation that offers patients a more natural and intimate experience and more cost-effective. For the rest of 2020 Vios Fertility Institute is giving a special offer for INVOcell. The offer includes retrieval, monitoring, fresh embryo transfer for $6500, it normally costs $7200, which is still significantly less expensive than traditional lab-intensive IVF. Please watch the concise interview by clicking this link now!
Post View Count : 19593