April 19th-25th is National Infertility Awareness Week. Currently, it is estimated that only 1% to 2% of the estimated 150 million infertile couples worldwide are being treated, but help is on the way…
This week, The Morning Blend aired an interview on WTMJ-4 Milwaukee where Dr. Ellen Hayes, a Reproductive Endocrinologist and Infertility Specialist from Vios Fertility Institute, discussed information regarding their new research in health, pregnancy, and COVID19. Dr. Hayes also shares their research and new offering of the FDA cleared infertility treatment called INVOcell that was developed by publicly-traded INVO Bioscience (INVO). The INVOcell technology, which continues to gain worldwide recognition and adoption, provides an in-vivo incubation solution that can help increase access and capacity to the large underserved global fertility market. The INVO Procedure is a revolutionary in vivo method of vaginal incubation that offers patients a more natural and intimate experience and more cost-effective. For the rest of 2020 Vios Fertility Institute is giving a special offer for InVoCell. The offer includes retrieval, monitoring, fresh embryo transfer for $6500, it normally costs $7200, which is still significantly less expensive than traditional lab-intensive IVF. Please watch the concise interview by clicking this link now!
The Global Fertility Services market size is expected to reach $36 billion with a CAGR of 8.5% by 2023, according to a recent report by Market Research Future (MRFR) highlighted in Forbes. With that being the case, over the last handful of years, we are seeing growing investor interest and a growing number of startups being funded in the fertility marketplace, which is still severely underserved due to prohibitive treatment costs, reasonable access to care & as couples are waiting to have children later in life. Currently, it is believed that only 1% to 2% of the estimated 150 million infertile couples worldwide are being treated.  In addition, some of the emerging companies are already evolving into the public markets as we saw in the highly successful Fall 2019 IPO of Progyny, Inc. (NASDAQ: PGNY), the specialty fertility insurance benefits company which IPO at $13/share and has risen to as high as $36.50/share. Other notable startups & emerging companies. i.e. Glow and Ava (mobile & tracking apps), Modern Fertility and Adia (diagnostics) & Kindbody, a company focused on offering a full range of fertility services, are continuing to gain ground in the marketplace and garner attention.
Recently, INVO Bioscience (INVO) announced its financial results for the year ended December 31, 2019, which was highlighted by a 199% increase in their topline revenues in 2019. The Company further reported that the U.S. clinic locations which are trained to offer INVOcell have nearly tripled since their January 2019 agreement with Ferring Pharmaceutical & confirmed that each clinic location will vary in terms of implementation time and growth. Ferring has established a website, www.invocell.com, which provides information for patients and health care professionals, in addition to providing a tool to search for clinic locations that offer INVOcell. INVO also recently signed a joint venture agreement in Q1, 2020 with Medesole Healthcare and Trading Pvt Ltd to operate dedicated INVOcell fertility clinics in India. The joint venture has set an initial objective of opening three INVOcell clinics over the initial 12 months, with additional clinics planned in subsequent years. Learn more.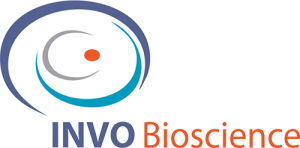 Post View Count : 2152