All markets rose today including the Dow move over 27k and the S&P 500 move over 3k! This positive move came in concert with news from the trade war saga that our good friends in China were getting ready to release a list of 16 US products that they will exempt or waive from a higher tariff rate hitting starting September 17, 2019, through September 16, 2020. "Easing" was also a good word today as news floated around confirming that China and the ECB central banks may start to begin easing & where the ECB could cut rates as early as tomorrow, Thursday this week. President Trump also called out or tweeted out the following "The USA should always be paying the the lowest  rate. No inflation! It is only the naivete' of Jay Powell and the Federal Reserve that doesn't allow us to do what other countries are already doing. A once in a lifetime opportunity that we are missing because of "Boneheads."  
Later in the day, President Trump also stated that the US has agreed to delay increasing tariffs from 25% to 30% on $250B of Chinese goods from Oct. 1 to Oct. 15 reportedly "as a gesture of goodwill."  Very sporting…
Apple (AAPL) closed at $223.59/share up 3.18% which seemed also to put all markets in good moods as it is such a large component. This move came on the backside of Apple's new product and streaming service releases announced yesterday.
The Russell 2000, the small-cap stock market index representing the bottom 2,000 stocks in the Russell 3000 Index,  rose significantly again today to lead the way up 2.12% closing at 1,575.71 up 32.72 points. The tech-heavy Nasdaq which closed at 8,169.68 up 1.06% or 85.52 points. The S&P 500 added 21,54 points or .72% to end the session at 3,000.93 & the Dow gained 227.61 points closing at 27,137.04 up .85% now soundly above the 27k mark and floating in rarefied air.
Oil lost traction today as reports surfaced that President Trump may be easing up on sanctions on Iran and oil subsequently fell to $55.74/bbl down a whopping 2.8%. The energy sector finished unchanged. Chevron (CVX) moved lower down by .47% closing at $121.28/share & Exxon (XOM) closed lower down by .19% closing at $71.93/share.  Occidental Petroleum (OXY) closed at $46.29/share down by .30%.
Treasury yields continued its recent move higher again today. The 2-yr Treasury yield closed at 1.67% up .01 & the 10-yr yield finished higher at 1.73% up .03. The U.S. Dollar Index closed at 98.62 up .3% on the day.
Economy
On Monday we received the Consumer credit report which showed a move higher by $23.3B in July which is the largest expansion move since July 2018. Will the consumer be able to repay? Will they not? Know one really knows but one thing is certain if that credit is flowing which means buying in the near term
On Tuesday,  we received the NFIB Small Business Optimism Index report for August which moved lower to 103.1 and down from July's reading of 104.7.  We also received the July Job Openings & Labor Turnover Survey which confirmed that job openings went down to 7.217M.
On Wednesday, we got a surprise from the Producer Price Index report that confirmed that final demand was up .1% month/month in August & the index for final demand (excluding food and energy) moved higher by .3% much more than was widely thought. Wholesale Inventories was also confirmed to have moved up by .2% in July while weekly MBA Mortgage Applications Index reportedly move up by 2%.
Volatility 
Volatility bets moved lower again today with the swing to the upside in the markets.   The CBOE Volatility Index (VIX) closed at $14.61share down 3.88% or $.59/share. The 2x leveraged ETF TVIX  closed at $14.20/share down 3.6% or $53/share and traded tightly between $14.11 and $14.77 today.
Metals & Mining
Gold prices closed sharply higher today at $1500.04/oz. Silver closed at $18.13/oz. Hecla Mining Company (HL) closed at $2/share up another 3.63%. First Majestic Silver closed higher at $9.96/share up 1.94%.
Healthcare
The S&P 500 healthcare sector closed at 1057.71 up 1.01%. UnitedHealth (UNH) closed up .75% closing at $234.21/share, Walgreens Boots Alliance (WBA) closed at $58.06/share up 2.07% & Cigna (CI) lost 1.88% closing at $161.89/share post their recent Q2 earnings beat.
INVO Bioscience, Inc. (IVOB) ended the day at $.299/share. Daily trading volume continues to rise in concert with their announcing progress after their exclusive U.S. partnership with Ferring Pharmaceuticals, a leader in the reproductive health industry was announced in Q1-2019. Ferring has committed to providing the necessary sales and marketing resources to more fully develop the market in the United States. There are countless couples not able to receive reproductive treatments today, and Ferring can be instrumental in addressing the unmet needs of this cohort. Ferring has the industry experience, relationships and the marketing capabilities to successfully embed the INVOcell in clinics throughout the country.  IVOB is a medical device company, headquartered in Sarasota, FL focused on creating simplified, lower-cost treatment options for patients diagnosed with infertility. The company's lead product, the INVOcell, is a novel medical device used in infertility treatment that is FDA cleared and that enables egg fertilization and early embryo development in the woman's vaginal cavity. 
Recently, INVO Bioscience (IVOB) announced that revenues for the quarter totaled $658,638 compared to $110,210 in the second quarter of 2018, an increase of 498%. Revenue growth was driven primarily by increased product sales in the U.S. as shipments to Ferring were above expectations outlined in May 2019 as they began to increase their marketing activities. On January 14, 2019, the Company closed an exclusive U.S. licensing agreement with Ferring International Center S.A. the parent Company of Ferring Pharmaceuticals U.S. to commercialize the INVOcell™ system for use in the treatment of infertility. As part of the U.S. licensing agreement, the Company received a $5 million one-time milestone payment, with the ability to receive an additional $3 million upon obtaining a label enhancement from the U.S. Food and Drug Administration. Read Complete Story.
Biotech
The Ishares Nasdaq Biotechnology ETF (IBB) moved higher up 1.73% to close at $104.76.
Atossa Genetics (ATOS),  a Seattle-based biotech firm developing novel therapeutics and delivery methods to treat breast cancer and other breast conditions closed at $2.17/share up 3.09% after hitting a high of $2.25 today. The average daily trading volume is 406,651 shares per day and reported Q2 financial results & company update today. Yesterday Atossa announced that all participant activities have been completed in its Phase 1 clinical trial of a new proprietary modified-release oral tablet form of its Endoxifen. This is the next generation of oral Endoxifen following the successful clinical studies of the capsule form of the company's oral Endoxifen. Steven C. Quay, Ph.D., M.D., CEO, and president of Atossa, commented: "We are very pleased that this study enrolled so quickly, with all 24 participants enrolled and dosed over the past six weeks. This is a very important study for Atossa as we plan to use the new modified-release oral tablet in our upcoming Phase 2 study to reduce breast density. We expect to report preliminary results from the Phase 1 study in the next 30 days and then move forward with the Phase 2 study in the fourth quarter. Ultimately, the goal of the modified-release aspect of the drug is to create more even uptake of the drug which we believe may reduce side effects and improve efficacy." The Phase 1 study is being conducted in Australia. The objectives of the study are to assess safety and tolerability and to ascertain the pharmacokinetics of the tablet. The study is randomized, double-blinded and placebo-controlled with both single and multiple-doses (daily for 14-days) in two groups with a total of 24 healthy female volunteers. Atossa's oral Endoxifen capsule served as the comparator.
Atossa presented today at the Rodman & Renshaw Conference in NYC this week and published their updated presentation that included their near term milestones on page 23. It includes a milestone regarding their Oral Endoxifen Phase 1 trial where they expect to reveal their "results from Phase 1 study of the new modified-release tablet" this month.
Consumer Staples and Discretionary
Walmart (WMT) closed at $116.02/share down .03%. Recently beat earnings expectations and added positive guidance.
Disney (DIS) closed at $136.19/share up .29%.
The Home Depot (HD) closed at $232.66/share down .15%.
McDonald's (MCD) closed at $210.20/share up .25%.
Target (TGT) closed at $108.97/share up .13%.
Boeing (BA) closed at $382.94/share up another solid 3,64%. Boeing recently announced a deal with China Airlines for 6 777 Freighters ad the CEO sees "solid progress" but sees the US-China trade wars as still a risk.
Financials
S&P 500 Financials sector climbed again today as interest rates climbed again and closed up .59%.
JPMorgan Chase & Co. (JPM) closed at $117.19/share up .27%.
Goldman Sachs (GS) closed at $216.80/share up .54%.
Visa (V) closed at $1764.98/share down .78%.
Tech
S&P 500 Technology Hardware Select closed up %2.33%
Apple (AAPL) closed at $223.59/share up 3.18%.
Cisco Systems, Inc. (CSCO) closed at $50.03/share up 1.67%.
IBM (IBM) closed at $143.60/share down 1%.
Microsoft (MSFT) closed at $136.12 share up .03%.
Facebook (FB) closed at $1868.49/share up 1.25%.
Amazon (AMZN) closed at $1,822.99/share up .13%.
Netflix (NFLX) closed $288.27/share up .10%.
Google (Alphabet, Inc.) (GOOG) closed at $1,220.17/share up 1.17%.
Materials
Dow Inc. (DOW) closed at 46.88/share up 1.21%.
Day or Short Term Trading Update
Our recent buy of Bloom Energy ( BE) at $5.06/share and $4.99/share paid off as it surged to $5.70 about a 14% move. We were seeking a swing back up to at least the high $5's after its recent beat down and we got it.
We identified San Jose, CA's Zscaler (ZS), a cloud-based web security provider, as a bounce play after it got slammed earlier this week after being downgraded and closed down at $70.80. ZS popped then to $74.51/share for an approximate 5% gain.
The Hain Celestial Group, a leading organic and natural products company with operations in North America, Europe, Asia & the Middle East,  was also identified as another bounce play. HAIN shares closed trading at $18.36/share Wednesday (Aug. 21st) after a recent analyst downgrade and a simultaneous price drop from the $22 level that seemed to be triggered by fears surrounding The Brexit issue and timeline. Thursday, Aug 22nd, HAIN  shares rose to an intraday high of $18.99 and then closed at $18.91 for 3% move.
On  Aug. 28th The Hain Celestial Group (HAIN) announced the completion of the divestiture of its Tilda to Ebro Foods for $342 million in cash. We reentered HAIN stock at $18.30/share and it moved to an intraday high of $18.66 prior to closing at $18.36/share up .99%. HAIN is due to report Q4 and fiscal year 2019 earnings tomorrow at 8:30 am eastern.  Today HAIN hit an intraday high of $19.69/share and closed at $19.03 up 3.65%. This was another successful exit.
Thursday, Aug. 29th we also entered into Acasti Pharma Inc. (ACST) at $1.81/share for a momentum trade and targeting minimal price target of $2/share and then added additional shares at $1.79. ACST is a biopharmaceutical innovator focused on its prescription drug candidate CaPre for the treatment of severe hypertriglyceridemia (HTG). ACST shares closed today's trading at $1.99/share up 10.56% after hitting an intraday high of $2.03 on trading volume of 2.04M shares. B. Riley initiated coverage with a BUY Recommendation and a Price Target of $7.75/share earlier this week. We locked in our quick trade at $2/share today for ~11.5% gain. We will look to reenter ACST if we see a significant pullback.
We added more Atossa Genetics (ATOS) yesterday up to $2.12/share scaling the position that we started at $1.97/share. Atossa presented at the Rodman & Renshaw Conference in NYC yesterday and used their updated presentation that included their near term milestones on page 23. It includes a milestone regarding their Oral Endoxifen Phase 1 trial where they expect to reveal their "results from the Phase 1 study of the new modified-release tablet" this month. The stock has traditionally moved well around these events and closed today's trading at $2.17 up 3.09% after hitting $2.25 on 29,810 shares of trading.
Our recent addition of Clearside Biomedical (CLSD) that we initiated a position in at $.67/share closed trading at $.8190/share up 11.43% on the day, but we are looking for more with this one.
We traded Stoke Therapeutics, Inc. (Nasdaq: STOK), a biotechnology company that is pioneering a new way to treat the underlying cause of genetic diseases by precisely upregulating protein expression, overnight as it closed yesterday at $28.80 down close to 14% and then bounced in early morning trading to $30.60/share.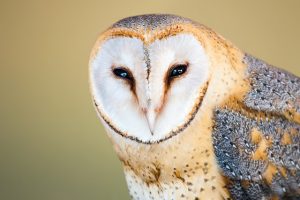 Vista Partners LLC ("Vista") is a California Registered Investment Advisor based in San Francisco. Vista delivers timely and relevant insights via the website: www.vistapglobal.com with daily stories, weekly market updates, monthly macroeconomic newsletters, podcasts, & Vista's proprietary equity and market research to help you stay informed and stay competitive. Vista's mission is to invest partner capital while arming investors with a comprehensive global financial perspective across all market sectors. Vista also seeks to provide select issuers with actionable advice regarding fundamental development, corporate governance, and capital market directives.
Stay Informed! Stay Competitive! Sign Up to receive FREE email updates here!
Post View Count : 1688