Parents magazine, a leading publication devoted to parenting from pregnancy to the school years, announced in its recent issue that the Center for Assisted Reproduction in Bedford and Fort Worth, Texas, owned by Drs. Kevin and Kathy Doody have been judged to be one of the 10 Best Fertility Clinics for Innovation. The article discusses Drs. Kevin and Kathy Doody's championing of INVO Bioscience, Inc.'s (IVOB) INVOcell, the world's only in vivo Intravaginal Culture System.
In 2013, the INVOcell device was piloted in a clinic in the United States by Drs. Kevin and Kathy Doody, who now practices at the Center For Assisted Reproduction (C.A.R.E.). The device was said to help women conceive by making their bodies into human incubators. "About the size of a wine cork and made of clear polystyrene, the device uses the human body to replace expensive incubators that normally keep the eggs and sperm warm for around a week before doctors check to see which eggs fertilized, placing one in the mother's uterus," according to a magazine article.
INVOcell (pictured below) was FDA cleared in 2015. Earlier this year, the device made headlines after two women used the device to both carry their baby at some point in the pregnancy, referred to as a reciprocal effortless IVF treatment. Eggs were harvested from one partner, who kept the device with eggs and sperm inside her for the first five days. Then, they were transferred to her partner, who gave birth to the couple's son.

Steve Shum, president, and chief executive officer of INVO Bioscience said, "Drs. Kevin and Kathy Doody of the Center for Assisted Reproduction, are real pioneers in the modern practice of fertility treatment. They recognized early-on the need for an alternative method to traditional IVF process to enable many couples the opportunity to start families that they so greatly desired. By championing the innovative INVOcell technology they have made possible to hundreds of couples the most fulfilling act of their lives; the birth of a healthy baby. We salute them and Parents magazine for recognizing their efforts."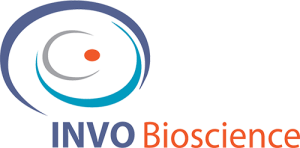 According to the CDC, one out of 8 couples needs fertility treatment. INVO Bioscience, Inc. (IVOB) is a publicly-traded medical device company focused on creating alternative treatments for patients diagnosed with infertility and developers of INVOcell®, the worlds only in vivo Intravaginal Culture System. To learn more about INVO Bioscience (IVOB) and to track its progress daily, please visit the INVO Bioscience Dedicated Research Page by clicking here.
Post View Count : 1852