Worldwide, the fertility treatment market is severely underserved. Currently, only 1% to 2% of the 150 million infertile couples worldwide are treated, with the primary prohibiting factor being cost and access to treatment. INVO Bioscience's (IVOB) INVOcell system is a novel fertility treatment that uses a woman's own body as a natural incubator for the incubation of eggs and sperm during fertilization and early embryo development. This cost-effective process has shown comparable pregnancy rates to IVF and in their opinion has the ability to significantly increase patient access. The INVOcell system can eliminate the need for costly infrastructure and overhead associated with IVF, one of the primary hindering factors to fertility treatment in many areas of the continent. Additionally, INVO Bioscience believes the unique in vivo fertilization process is a powerful motivator for many patients and in their opinion the only acceptable option available to some patients for religious and cultural reasons. 
Today, INVO Bioscience, Inc. (IVOB), a medical device company focused on creating alternative treatments for patients diagnosed with infertility and developers of INVOcell®, the world's only in vivo Intravaginal Culture System (pictured above), today announced that it has entered into commercialization agreements in the continent of Africa, covering Nigeria, Uganda, Sudan, and Ethiopia, to distribute the revolutionary INVOcell system. The agreements represent INVO Bioscience's initial entry into the highly populated infertility markets in Africa. According to research, approximately 31% of Nigerian couples fail to conceive a child after 12 months of unprotected sex—a rate at least as high as in the West. Across the continent, infertility is on the rise. Infertility comes with devastating social, cultural, emotional and economic consequences for young couples in Africa. However, access to assisted reproductive services remains a big challenge as traditional IVF treatment is limited in many areas of Africa.
The African commercialization agreements seem to further support INVO Bioscience's planned worldwide expansion of INVOcell and follow the recent agreement with Ferring Pharmaceuticals to distribute INVOcell in the United States.INVO Bioscience has entered into distribution agreements with G-Systems covering Nigeria, and Quality Medicine covering Uganda, Sudan, and Ethiopia. Following standard administrative requirements by each company to begin supplying INVOcell in the country, the Company believes distribution will commence in 2020. Each agreement includes minimum annual purchase requirements. Full terms of the agreement were not disclosed.
Steve Shum, CEO of INVO Bioscience, commented, "One of our key objectives moving forward is the rapid adoption of the INVOcell system across the world by entering into commercialization agreements that make sense for the Company and the particular market they serve. G-Systems and Quality Medicine have long-standing experience in the fertility equipment and services market and are enthusiastic about offering the INVOcell solution to their customer base."

Pressly Ahammed, Director of Business Development for INVO Bioscience, added, "I have had great experience working with the teams at G-Systems and Quality Medicine during my tenure at Cooper Surgical. Both of these companies have a reputation for high-quality customer service and are trusted by top medical device companies from around the world. Further, both have a specialized focus within infertility that will serve INVO Bioscience well. We look forward to a long and prosperous relationship."
INVO Bioscience also announced recently the receipt of a CE Mark for its INVOcell culture and retention device. The receipt of the CE Mark is the final requirement for INVO Bioscience to begin commercially distributing the revolutionary alternative to traditional IVF through the entire European Union. (Read Complete Story)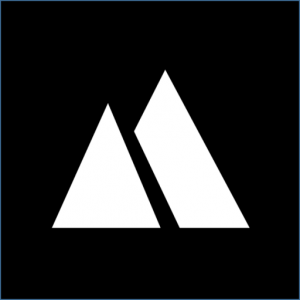 To learn more about INVO Bioscience (IVOB) and to track its progress daily, please visit the Vista Partners INVO Bioscience Dedicated Research Page by clicking here.
Post View Count : 13327