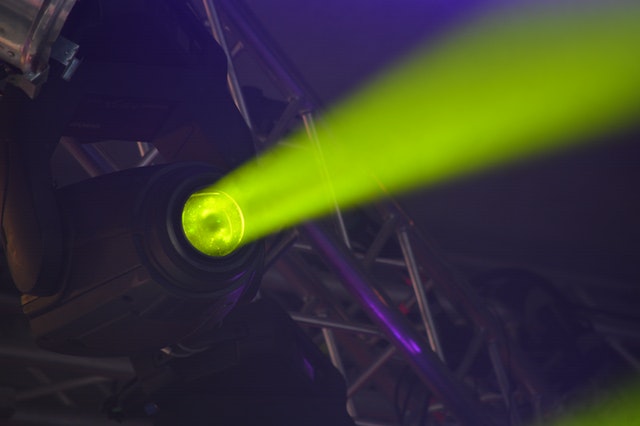 Biohaven
Pharmaceutical Holding Company Ltd. (NYSE: BHVN) is a clinical-stage biopharmaceutical company with a portfolio of innovative, late-stage product candidates targeting neurological diseases, including rare disorders. Biohaven has combined internal development and research with intellectual property licensed from companies and institutions including Bristol-Myers Squibb Company, AstraZeneca AB, Yale University, Catalent, ALS Biopharma LLC and Massachusetts General Hospital. Currently, Biohaven's lead development programs include multiple compounds across its CGRP receptor antagonist, glutamate modulation and myeloperoxidase inhibition platforms. Biohaven's Rimegepant is Biohaven's orally-dosed calcitonin gene-related peptide (CGRP) receptor antagonist, which the Company is developing as a treatment for migraine. Rimegepant represents a novel mechanism that targets the underlying pathophysiology of migraine without causing vasoconstriction. The efficacy and safety profile of rimegepant for the acute treatment of migraine has now been established across four randomized controlled trials to date: the three completed pivotal Phase 3 trials and a Phase 2b trial. The co-primary endpoints achieved in all three Phase 3 trials are consistent with regulatory guidance from the FDA and form the basis of Biohaven's NDA submission to the FDA. Biohaven recently announced it will be
presenting 16 abstracts
, including new efficacy and safety analyses from the
Phase 3
rimegepant studies along with other important clinical results, at the 2019 American Headache Society Annual Scientific Meeting in Philadelphia,
July 11-14, 2019.
  Reportedly, these 16 abstracts encompass the largest volume of presentations for an oral, small molecule CGRP receptor antagonist at this meeting.
"The extensive data set we are presenting at AHS showcases the potential of rimegepant, our lead oral CGRP product candidate, as a novel and differentiated acute treatment for migraine," said Vlad Coric, M.D., Chief Executive Officer of Biohaven. Dr. Coric has more than 15 years of drug discovery and clinical development experience at Yale School of Medicine and Bristol-Myers Squibb. Within the pharmaceutical industry, Dr. Coric has expertise working across therapeutic areas including neuroscience, virology, oncology and immuno-oncology. Most recently, Dr. Coric was the immuno-oncology indication lead for neuro-oncology and glioblastoma. He has been involved in multiple drug development programs including marketed drugs such as ABILIFY® (aripiprazole; partial dopamine agonist), OPDIVO® (nivolumab; anti-PD1), YERVOY® (Ipilimumab; anti-CTLA-4), DAKLINZA® (daclatasvir; NS5A inhibitor) and SUNVEPRA® (asunaprevir; NS3 inhibitor). He has conducted numerous clinical trials in various illnesses including obsessive compulsive disorder, generalized anxiety disorder, major depression, schizophrenia, schizoaffective disorder, Alzheimer's disease, hepatocellular carcinoma, and glioblastoma. Dr. Coric was the first to report the therapeutic effects of the glutamate-modulating agent riluzole in neuropsychiatric disorders (Coric et al., 2003; 2005; Sanacora et al., 2004) and led the first clinical trial employing cerebrospinal fluid biomarkers to identity and enrich for patients with Prodromal Alzheimer's Disease while at Bristol-Myers Squibb (Coric et al 2015).
On June 18th, 2019 Biohaven priced an 
underwritten public offering
of 6,976,745 of its common shares at a price of
$43.00/share
. The gross proceeds of the offering are expected to be
$300 million
. Goldman Sachs & Co. LLC and Piper Jaffray & Co. are acting as joint book-running managers of the offering. In addition, Biohaven expects to grant the underwriters a 30-day option to purchase up to an additional $45 million of common shares at the public offering price, less underwriting discounts and commissions.  The offering is subject to market and other conditions, and there can be no assurance as to whether or when the offering may be completed, or the actual size or terms of the offering. Shares of BHVN closed at $42.34 on Monday, July 8th down 1.35% after hitting an intraday high of $43.37/share on 733,237 shares of trading. The 52-wk range $29.17 to $67.86. BHVN's market cap is now $2.181 billion. Last week, July 7th, 2019, BHVN announced that a
first patient
had been enrolled in a Phase 2 clinical trial assessing the efficacy and safety of rimegepant in treatment-refractory trigeminal neuralgia. Trigeminal neuralgia is a neuropathic pain disorder characterized by recurrent, paroxysmal, lancinating pain in the distribution of one or more branches of the trigeminal nerve.  These episodic bouts of severe facial pain can last seconds to minutes, occur several times per day, and often result in significant disability. The neuropeptide calcitonin gene-related peptide (CGRP) is thought to play an important role in the development of neuronal sensitization and neuropathic pain and its aberrant release from the trigeminal nerve has been implicated in the pathophysiology of trigeminal neuralgia. Additional details about the trial [NCT03941834] can be found at
www.clinicaltrials.gov
. Stay tuned for future updates!
Stay Informed! Stay Competitive!
with FREE email updates from Vista Partners.  
Sign up in seconds now!
Biohaven To Present 16 Abstracts At 2019 American Headache Society (AHS) Annual Scientific Meeting Highlighting New Data With Rimegepant, Oral CGRP Receptor Antagonist
-Rimegepant leads the meeting with the most presentations for an oral small molecule CGRP receptor antagonist, including 14 late breakers -Oral Presentation of rimegepant Zydis® Orally Dissolving Tablet …..
finance.yahoo.com