Founded in 1891, Hecla Mining Company (NYSE:HL) is a leading low-cost U.S. silver producer with operating mines in Alaska, Idaho, and Mexico and is a gold producer with operating mines in Quebec, Canada and Nevada. The Company also has exploration and pre-development properties in seven world-class silver and gold mining districts in the U.S., Canada and Mexico, and an exploration office and investments in early-stage silver exploration projects in Canada.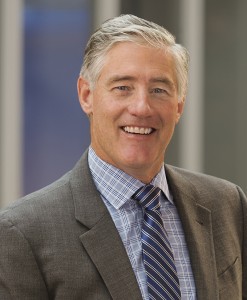 Today, Hecla Mining Company (NYSE:HL) announced its Q3 2020 financial and operating results. Phillips S. Baker, Jr., Hecla's President and CEO stated, "Because of our strong operating performance and higher prices, Hecla had record adjusted EBITDA, generated the most free cash flow in a decade and repaid our revolver in full. These accomplishments were achieved because of our workforces' resiliency and our commitment to health and safety. With the Lucky Friday ramp-up ahead of schedule, the expected improvements at Casa Berardi, and our modest planned capital expenditures, we are well positioned to further strengthen our balance sheet, increase exploration activities, and pay our enhanced dividend."
HECLA's Q3 2020 HIGHLIGHTS
Sales of $199.7 million, 24% more than the prior year quarter
Silver production of 3.5 million ounces and gold production of 41,174 ounces
Lucky Friday ramp-up ahead of schedule
Generated $73.4 million of cash provided by operating activities and $49.7 million of free cash flow4
Reported $98.7 million of cash and cash equivalents with $348.7 million of liquidity2
Record adjusted EBITDA and improved net debt/adjusted EBITDA (last 12 months) of 1.7x1,3
Increased dividend 50% and approved the payment of the first enhanced silver-linked dividend
Increased 2020 annual silver production guidance and reduced silver cost guidance
STOCK & COMMODITY PRICES
Shares of Hecla (NYSE: HL) closed trading today at $5.19/share off $.40 while Silver prices closed atUS $ 24.10/oz down $1.52 & Gold prices closed at US $1,863.22/oz down $88.67.
Post View Count : 1585