Sarasota-based INVO Bioscience, Inc.  (IVOB), a US publicly-traded medical device company that was granted FDA clearance for the first Intravaginal Culture System, INVOcell®, will exhibit at the American Society for Reproductive Medicine (ASRM) 2019 Scientific Congress October 12-16, 2019 in Philadelphia, PA at booth #1807. INVO's presentation: "Decreasing the Burden of Programmed FET Cycles" presented by CARE Fertility of Bedford, Texas, in-room P-740 on October 16, 2019, at 6:30 am ET. In an effort to increase access to care, CARE Fertility has recently implemented a programmed cycle protocol performed without monitoring for patients undergoing FET following intravaginal culture (IVC). CARE Fertility examined the pregnancy outcomes of these cycles compared to contemporaneous programmed cycles with conventional monitoring. The ASRM 2019 Scientific Congress & Expo is a premier education & research meeting for reproductive medicine with more than 9,300 participants and 200 exhibitors from around the world. For more information please visit, https://asrmcongress.org/.
IVOB is a medical device company focused on creating simplified, lower-cost treatments for patients diagnosed with infertility. Their solution, the INVO® Procedure, is a disruptive new technology. The INVO Procedure is a revolutionary in vivo method of vaginal incubation that offers patients a more natural and intimate experience. Their lead product, the INVOcell®, is a patented medical device used in infertility treatment and is considered an Assisted Reproductive Technology (ART). The INVOcell is the first Intravaginal Culture (IVC) system in the world used for the natural in vivo incubation of eggs and sperm during fertilization and early embryo development, as an alternative to traditional In Vitro Fertilization (IVF) and Intrauterine Insemination (IUI). Our mission is to increase access to care and expand fertility treatment across the globe with a goal to lower the cost of care and increase the availability of care. For more information, please visit http://invobioscience.com/.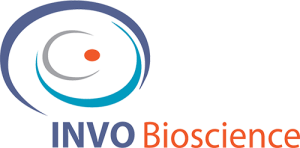 To learn more about INVO Bioscience (IVOB) and to track its progress daily, please the INVO Bioscience Dedicated Company Page by clicking here.
Post View Count : 1334