INVO Bioscience, Inc. (INVO) is a medical device company focused on creating simplified, lower-cost treatments for patients diagnosed with infertility. Their solution, the INVO Procedure, is a new technology. The INVO Procedure is a revolutionary in vivo method of vaginal incubation that offers patients a more natural and intimate experience. Their lead product, the INVOcell, is a patented medical device used in infertility treatment and is considered an Assisted Reproductive Technology (ART). The INVOcell is the first Intravaginal Culture (IVC) system in the world used for the natural in vivo incubation of eggs and sperm during fertilization and early embryo development, as an alternative to traditional In Vitro Fertilization (IVF) and Intrauterine Insemination (IUI). Their mission is to increase access to care and expand fertility treatment across the globe with a goal to lower the cost of care and increase the availability of care.
This week INVO announced its financial results for the year ended December 31, 2019, which was highlighted by a 199% increase of their topline revenues in 2019. Revenue for the year totaled $1,480,213 compared to $494,375 in 2018, while gross margins also grew to approximately 91% compared to approximately 82% in 2018. The growth was driven primarily by increased product sales in the U.S. as the Company's U.S. commercialization partner, Ferring International Center, S.A. ("Ferring"), began to ramp their marketing activities as well as from recognizing $714,286 of the $5,000,000 Ferring seven-year U.S. exclusive licensing & distribution fee. The Company incurred a net loss of $(2,167,544) during the year ended December 31, 2019, compared to a net loss of $(3,076,091) during 2018, as a result of increased commercialization efforts. The Company concluded the year ended December 31, 2019, with a cash position of approximately $1.24 million.
The Company further reported that the U.S. clinic locations which are trained to offer INVOcell have nearly tripled since their January 2019 agreement with Ferring & confirmed that each clinic location will vary in terms of implementation time and growth. Ferring has established a website, www.invocell.com, which provides information for patients and health care professionals, in addition to providing a tool to search for clinic locations that offer INVOcell.
INVO also recently signed a joint venture agreement in Q1, 2020 with Medesole Healthcare and Trading Pvt Ltd to operate dedicated INVOcell fertility clinics in India. The joint venture has set an initial objective of opening three INVOcell clinics over the initial 12 months, with additional clinics planned in subsequent years.
They also received Institutional Review Board (IRB) approval to commence a planned clinical trial to evaluate the modified INVOcell system for the effectiveness of achieving fertilization, implantation, embryo development, clinical pregnancy, and live birth after 5-days of continuous vaginal incubation.
In Q4 2019, INVO signed initial distribution agreements covering Nigeria, Turkey, Jordan, Uganda, Ethiopia, and Sudan in late 2019 & attained receipt of a CE Mark for the INVOcell culture and retention device in October 2019, a key requirement to commercially distribute through the European Union.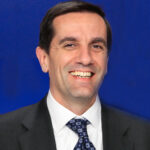 INVO stated that the Assisted Reproductive Technology (ART) Market continues to benefit from a number of key industry tailwinds, which are not only contributing to a strong growth rate but also increased investor interest. Steve Shum, Chief Executive Officer of INVO Bioscience, commented, "We are pleased with the progress being made toward expanding the adoption of our technology, INVOcell, as a disruptive alternative in the infertility industry. Over the last year, the number of U.S. clinic locations that are trained to offer INVOcell has nearly tripled, while we also executed on a number of key initiatives to expand our commercial efforts outside the U.S., including the receipt of our CE mark, signing additional distribution agreements in parts of Africa and Eurasia, and signing a joint venture in India to operate dedicated INVOcell clinics. And we continue to experience a growing interest in many other parts of the world. In addition, we have made key additions to our team and expect to make a few additional strategic hires during 2020 to help further support our expanded commercialization, market education, and regulatory efforts. The growing awareness of INVOcell can be seen through the overall heightened social media activity and the increasing number of inbound inquires our team is experiencing. We have also witnessed certain early-adopting clinics becoming increasingly more active with promoting INVOcell as the preferred infertility solution, over IVF, with its lower cost, more natural approach, and equivalent success rates. Equally important, INVOcell has allowed these practices to substantially increase their capacity and hence treat more patients as a result of improved efficiencies, particularly within the lab. We expect to see the 2018 Society For Assisted Reproductive Technology (SART) data published in the coming weeks ahead, at which point we will have a full two-years (2017 and 2018) of published retrospective data on INVOcell usage in the marketplace, which we believe will significantly enhance our marketing and commercialization efforts by further validating the success of the INVOcell technology. As previously highlighted, we also received approval to begin our planned clinical trial to evaluate the modified INVOcell system for the effectiveness of achieving fertilization, implantation, embryo development, clinical pregnancy, and live birth after 5-days of continuous vaginal incubation, which will also further validate the technology and support the now growing volume of retrospective data reflecting real market usage of the technology. In sum, we believe we are laying a strong foundation for the business that will enable INVOcell to become a major treatment option in the large and growing fertility market. While we are a small percentage of the market today, interest is growing, and we believe the technology is profound and offers many unique advantages over current treatment options, and thus has the opportunity to garner a significant percentage of the market over time. While the COVID-19 virus has impacted elective procedures, such as fertility care, in the short run, including delays in our current trial recruitment activities, it is unlikely to have an impact on the long-term trends currently in place. Also, our team remains active and productive during this time and are even benefitting from quicker responses from new potential partners, which is likely a result of those potential partners taking advantage of slowdowns in their businesses with the current outbreak. As a result, we are encouraged by the level of our business development activities." For more information, please visit https://invobioscience.com/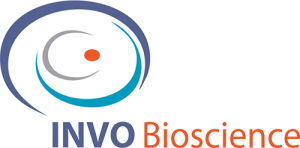 Post View Count : 2192