Sarasota-based INVO Bioscience, Inc. (IVOB) is a medical device company focused on treating infertility with its FDA-cleared INVOcell® product. the INVO® Procedure is a revolutionary in vivo method of vaginal incubation that offers patients a more natural and intimate experience. Their lead product, the INVOcell®, is a patented medical device used in infertility treatment and is considered an Assisted Reproductive Technology (ART). The INVOcell (pictured above) is the first Intravaginal Culture (IVC) system in the world used for the natural in vivo incubation of eggs and sperm during fertilization and early embryo development, as an alternative to traditional In Vitro Fertilization (IVF) and Intrauterine Insemination (IUI). The Company believes the worldwide fertility treatment market is severely underserved with only 1% to 2% of the estimated 150 million infertile couples being treated primarily due to the lack of availability and the associated high-costs. INVO further believes the INVOcell system is cost-effective and has shown comparable pregnancy rates to IVF and in their opinion has the ability to significantly increase patient access. They further believe the INVOcell system can eliminate the need for costly infrastructure and overhead associated with IVF, one of the primary hindering factors to fertility treatment in the continent. Their unique in vivo fertilization process also has the potential to serve as a powerful motivator for many patients with religious and/or cultural concerns.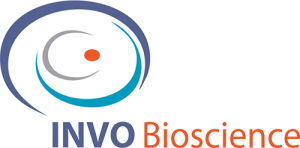 This week they announced receipt of an Institutional Review Board (IRB) approval to commence its planned clinical trial to evaluate the modified INVOcell system for the effectiveness of achieving fertilization, implantation, embryo development, clinical pregnancy, and live birth after 5-days of continuous vaginal incubation. The objective of this study is to assess the efficacy, comfort, and retention of the INVOcell with the retention device, and demonstrate superiority following 5-day vaginal incubation as compared to current 3-day vaginal incubation indication. Currently, in the United States, 62% of fresh embryo transfers are performed on Day 5 and 30% on Day 3 (CDC Assisted Reproductive Technology report, 2016 data).
The pivotal trial (clinicaltrials.gov identifier: NCT04246268) is a single-arm, multicenter, open-label trial at three clinical centers in the United States with each center enrolling 60 patients between the ages of 18 and 37 years old. The providers at each center will conduct the processes of ovarian stimulation, egg retrieval and embryo transfer per the standard protocols for their centers. Patient recruitment at each site has begun. INVO Bioscience's U.S. distribution partner, Ferring Pharmaceuticals, is providing MENOPUR® (menotropins for injection) at no cost to clinical participants. Per terms of an existing commercialization agreement, INVO Bioscience will receive a $3 million milestone payment from Ferring, upon successful FDA-clearance for 5-day continuous vaginal incubation.
"Expansion of our label to 5-day continuous vaginal incubation is a key objective as we look to enhance the INVOcell procedure beyond its currently approved 3-day use and align with the current standards within the fertility industry. Now that we have begun recruitment, we look forward to the clinical sites commencing enrollment shortly" stated Steve Shum, CEO of INVO Bioscience.

To learn more about INVO Bioscience (IVOB) and to track its progress daily, please visit the Vista Partners INVO Bioscience Dedicated Research Page by clicking here.
The business, art, & the science of getting pregnant in today's world is receiving greater focus from venture capitalists, private equity firms, mutual funds, and family offices. This interest is evidenced in the increasing number of startups innovating in the fertility space in recent years and successful IPO's such as the recent October 29th, 2019 Progeny (NASDAQ: PGNY), a leading benefits management company specializing in fertility and family building benefits solutions in the United States. PGNY priced its J.P. Morgan, Goldman Sachs & Co. LLC and BofA Securities led the initial public offering at $13.00 per share at the end of October, 2019. PGNY shares have now more than doubled and have traded at an all-time high $35.43/share recently.
Post View Count : 10664