The INVOcell system (picured below) is a novel fertility treatment that uses a woman's own body as a natural incubator for the incubation of eggs and sperm during fertilization and early embryo development. INVO Bioscience, Inc. (IVOB) believes this process is cost-effective and has shown comparable pregnancy rates to IVF and in their opinion has the ability to significantly increase patient access. They further believe the INVOcell system can eliminate the need for costly infrastructure and overhead associated with IVF, one of the primary hindering factors to fertility treatment in the continent. Their unique in vivo fertilization process also has the potential to serve as a powerful motivator for many patients with religious and/or cultural concerns.
Today, INVO Bioscience, Inc. (IVOB) and Medesole, a leading supplier of healthcare products in India and the Middle East, announced the signing of a joint venture to operate dedicated INVOcell clinics in India.  INVOcell, also known as IVC, is the world's only in vivo Intravaginal Culture System, offering patients diagnosed with infertility an effective solution through a simplified, more natural and less costly process than traditional in-vitro fertilization (IVF). According to the Indian Society of Assisted Reproduction, between 10% and 14% of Indians struggle with their fertility. In 2015, 27.5 million couples in India seeking children experienced difficulty conceiving. In urban areas, one out of six couples is impacted. According to market research, the India IVF market is expected to reach $1.45 billion by 2026, a 14.7% increase from 2019. This double-digit growth of infertility in India has made it a personal, as well as public health issue. Social stigma apart, infertility leads to tremendous financial and emotional stress for couples with the cost being a limiting factor for many couples who want to opt for this procedure.
The new joint venture (JV) will operate under the name Medesole INVO Bioscience Private Limited. Under terms of the agreement, INVO Bioscience and Medesole will each own 50% of the joint venture. INVO Bioscience will provide the device, training and general technical support to the joint venture, while Medesole will be responsible for the operations of the INVOcell clinics in India. Both partners will equally invest in start-up and capital expenditures and share in the revenue and profits of the joint venture.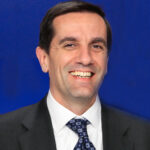 "Today's announcement is a milestone for INVO Bioscience as we continue to focus on expanding the utilization of INVOcell in key markets around the world," commented Steve Shum, CEO of INVO Bioscience. "Over the past year, we have spent significant time evaluating potential partners to enter the rapidly growing Indian market and with a business model that allows INVO Bioscience to benefit not only from the sale of the device, but from the delivery of the entire solution. Medesole shares in our belief that INVOcell can revolutionize infertility care in India, helping to bring access to the millions of potential patients that go untreated through an effective, natural and lower cost solution, and one which also helps address the overall industry capacity constraints and access to care. 2020 is poised to be an excellent year for INVO Bioscience. This agreement, a first of its type for the Company, increases our overall addressable market, and is designed to allow us to share in the overall economics of the solution in a way in which we had previously not done. We look forward to supporting Medesole's efforts toward opening the first of our INVOcell clinics this year."
The joint venture, Medesole INVO Bioscience Private Limited, has set an initial objective of opening three INVOcell clinics over the next 12 months, with additional clinics planned in subsequent years. Based on the initial first-year plan, INVO Bioscience anticipates it will invest approximately $150,000 to $200,000 in the JV. Subsequent investments will be based on JV performance and mutual agreements between INVO Bioscience and Medesole.
Medesole specializes in the distribution and marketing of medical technologies in India and the Middle East and is also present in the Commonwealth of Independent States with a mission to serve the healthcare industry with better technology for better health. By focusing on delivering proven technologies and products, Medesole ensures that they associate with only the best brands in the industry.
In the infertility segment, Medesole works with customers on equipment planning for IVF centers and is a distributor of infertility products to medical institutions. While this JV represents the first IVF clinic for Medesole, the Company has extensive clinic management experience and has been running clinics across the Middle East. These clinics are focused on supporting the specific healthcare needs of the populations. In Qatar, Medesole's clinic is a recognized world-class healthcare institution.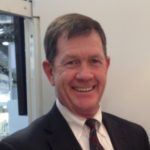 According to Michael Campbell, INVO Bioscience's V.P. of Business Development, "The creation of this joint venture allows a highly successful company in the region, Medesole, to bring our disruptive INVOcell solution to the potentially large India marketplace. We also believe the JV structure is an attractive model, and one in which we may replicate in other select parts of the world. Equally important, INVOcell is already registered and cleared for sale in the India market, thereby allowing our new JV to move quickly toward commercialization."
Since January 2019, INVO Bioscience has signed commercialization agreements in the United States, as well as parts of Africa and Eurasia for the INVOcell device. India marks the largest populated country for which INVOcell is available. The Company believes the worldwide fertility treatment market to be severely underserved with only 1% to 2% of the estimated 150 million infertile couples being treated.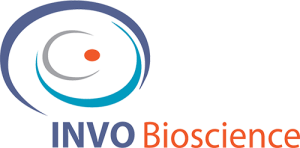 To learn more about INVO Bioscience (IVOB) and to track its progress daily, please visit the Vista Partners INVO Bioscience Dedicated Research Page by clicking here.
Shares of IVOB are currently trading up +2.24% currently today.
The business, art, & the science of getting pregnant in today's world is receiving greater focus from venture capitalists, private equity firms, mutual funds, and family offices. This interest is evidenced in the increasing number of startups innovating in the fertility space in recent years and successful IPO's such as the recent October 29th, 2019 Progeny (NASDAQ: PGNY), a leading benefits management company specializing in fertility and family building benefits solutions in the United States. PGNY priced its J.P. Morgan, Goldman Sachs & Co. LLC and BofA Securities led the initial public offering at $13.00 per share at the end of October, 2019. PGNY shares have now more than doubled and have traded at an all-time high $31.78/share today.
Post View Count : 1707