INVO Bioscience (IVOB), under the guidance of newly appointed CEO Steve Shum (Q4, 2019), continues to make progress towards building a vibrant and growing organization in the fertility space.
Today, INVO Bioscience, Inc. (IVOB), a publicly-traded medical device company focused on treating infertility with its FDA-cleared INVOcell® product, announced the appointment of Inger Britt Carlsson, Ph.D. (pictured below), as the Company's Vice President of Medical Affairs. Dr. Carlsson will be developing and overseeing INVO Bioscience's educational symposiums, generating scientific abstracts/publications on the INVOcell technology, and building relationships with key opinion leaders around the world.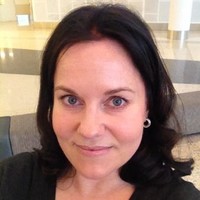 With over 30 years' experience in the fertility industry, Dr. Carlsson was most recently Global Director of Medical Affairs for CooperSurgical Fertility and Genomics a division of The Cooper Companies, Inc. (COO) ($17.5B Mkt cap) where she focused on developing and overseeing educational initiatives as well as overseeing scientific abstracts, publications, research, and research collaborations while initiating, building and managing internal/external relationships with recognized clinical and research experts. Prior to CooperSurgical, she was Associate Director-Medical Affairs for EMD Serono from 2014 to 2015 where she provided scientific insight and education regarding certain drugs, disease states, women's health issues, medical advancements, research endeavors and educational opportunities to health care providers and internal stakeholders. She also provided opinion leader and advocacy development, medical education and training, along with speaker training and medical support at strategy meetings for both Medical and Commercial teams. She has also served as Medical Science Liaison-Medical Affairs for Sanofi Aventis (formerly Genzyme) and Medical Science Liaison-Women's Health for Merck (formerly Schering-Plough). Originally, she started her career at the Center for Reproduction of Endangered Species at the San Diego Zoo and the Audubon Institute, following her graduation from degrees in Biology and Animal Science from California Polytechnic San Luis Obispo. She obtained her Ph.D. in Medical Science at the Karolinska Institutet in Sweden, where she researched folliculogenesis, oocyte maturation, and ovarian function.
"I am excited to be leading the medical affairs initiatives of INVO Bioscience. The Company has developed a disruptive alternative to the traditional in-vitro fertilization model which had commanded the market for the last 40 years. INVOcell has the ability to address the two key challenges to the traditional IVF model, including cost and access to treatment, that has resulted in a severely underserved market. I look forward to leveraging my experience to further the INVOcell mission of advancing the treatment of infertility worldwide."– Dr. Carlsson.
INVOcell (pictured above) is the first intravaginal culture device used for the incubation of eggs and sperm during fertilization and early embryo development using the women's body for natural incubation as an alternative to traditional IVF that uses incubators for fertilization and embryo. The INVO Procedure can be performed in a physician's office or in a satellite facility of an IVF center and is more affordable than traditional IVF. In clinical studies, the INVO Procedure produced pregnancy rates equivalent to traditional IVF treatments.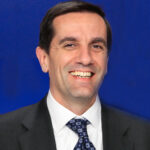 "I am pleased to announce the appointment of Dr. Carlsson to the newly created position of Vice President of Medical Affairs. Inger Britt has a strong knowledge of the worldwide fertility markets having served in a medical affairs capacity for many of the world's leading fertility and women's health companies. As we look to expand the adoption of INVOcell internationally, I am confident her background and experience will benefit us, especially as we look to expand our relationships with key opinion leaders and further highlight the market differentiating attributes of the INVOcell technology to doctors and patients around the world." — Steve Shum, CEO of INVO Bioscience (pictured above).
Last week, INVO announced receipt of an Institutional Review Board (IRB) approval to commence its planned clinical trial to evaluate the modified INVOcell system for the effectiveness of achieving fertilization, implantation, embryo development, clinical pregnancy, and live birth after 5-days of continuous vaginal incubation. The objective of this study is to assess the efficacy, comfort, and retention of the INVOcell with the retention device, and demonstrate superiority following 5-day vaginal incubation as compared to current 3-day vaginal incubation indication. Currently, in the United States, 62% of fresh embryo transfers are performed on Day 5 and 30% on Day 3 (CDC Assisted Reproductive Technology report, 2016 data.
On January 16, 2020, INVO and Medesole, a leading supplier of healthcare products in India and the Middle East, announced the signing of a joint venture to operate dedicated INVOcell clinics in India. INVOcell, also known as IVC, is the world's only in vivo Intravaginal Culture System, offering patients diagnosed with infertility an effective solution through a simplified, more natural and less costly process than traditional in-vitro fertilization (IVF). According to the Indian Society of Assisted Reproduction, between 10% and 14% of Indians struggle with their fertility. In 2015, 27.5 million couples in India seeking children experienced difficulty conceiving. In urban areas, one out of six couples is impacted. According to market research, the India IVF market is expected to reach $1.45 billion by 2026, a 14.7% increase from 2019. This double-digit growth of infertility in India has made it a personal, as well as public health issue. Social stigma apart, infertility leads to tremendous financial and emotional stress for couples with the cost being a limiting factor for many couples who want to opt for this procedure. The new joint venture (JV) will operate under the name Medesole INVO Bioscience Private Limited. Under terms of the agreement, INVO Bioscience and Medesole will each own 50% of the joint venture.
Since January 2019, INVO Bioscience has signed commercialization agreements in the United States, as well as parts of Africa and Eurasia for the INVOcell device. India marks the largest populated country for which INVOcell is available. The Company believes the worldwide fertility treatment market to be severely underserved with only 1% to 2% of the estimated 150 million infertile couples being treated.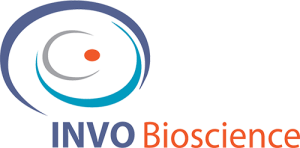 To learn more about INVO Bioscience (IVOB) and to track its progress daily, please visit the Vista Partners INVO Bioscience Dedicated Research Page by clicking here.
In related news, shares of Progyny (PGNY) jumped +10.72% yesterday closing at $34.28/share and near its all-time high of $35.43/share. Progyny teams with corporations to serve as a fertility benefits manager that connects employees to services that can help them achieve pregnancy. Their successful IPO on October 29th, 2019 was priced $13/share and was led by J.P. Morgan, Goldman Sachs & Co. LLC and BofA Securities.
Post View Count : 29582