Worldwide, the fertility treatment market is severely underserved. Currently, only 1% to 2% of the estimated 150 million infertile couples worldwide are treated, with the primary prohibiting factor being cost and access to treatment.
The INVOcell system (pictured above) is a novel fertility treatment that uses a woman's own body as a natural incubator for the incubation of eggs and sperm during fertilization and early embryo development. INVO Bioscience (IVOB), a medical device company focused on creating alternative treatments for patients diagnosed with infertility and developers of INVOcell®, the world's only in vivo Intravaginal Culture System, believes this process is cost-effective and has shown comparable pregnancy rates to IVF and may have the ability to significantly increase patient access. The Company further believes the INVOcell system can eliminate the need for costly infrastructure and overhead associated with IVF, one of the primary hindering factors to fertility treatment in the continent. The Company's unique in vivo fertilization process also has the potential to serve as a powerful motivator for many patients with religious and/or cultural concerns.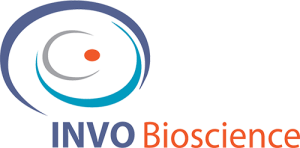 INVO Bioscience, Inc. (IVOB) today announced financial results for the third quarter of 2019, ended September 30, 2019. INVO also attained receipt of a CE Mark for the INVOcell culture and retention device in October 2019, the final requirement to begin commercially distributing the revolutionary alternative to traditional IVF through the entire European Union. They have also commenced their worldwide rollout for INVOcell with the signing of commercialization agreements covering Nigeria, Turkey, Jordan, Uganda, Ethiopia, and Sudan.
Steve Shum, Chief Executive Officer of INVO Bioscience, commented, "We are excited with the progress being made to drive revenue growth domestically through our U.S. commercialization agreement with Ferring and now in other parts of the world with the recent signing of new commercial distribution agreements for Nigeria, Turkey, Jordan, Uganda, Ethiopia, and Sudan. We believe there is an incredible opportunity to drive the adoption of the INVOcell over the coming years through the creation of commercialization agreements with partners. We will remain diligent to find partners that are incentivized to support the product through minimum purchase requirements or similar arrangements. Our agreement with Ferring for the U.S. and our recent agreements for Africa and Eurasia are great templates to continue working from and we look forward to further agreements announced in the future. Other near-term objectives include the initiation of our follow-on clinical study for the INVOcell device to expand the current label from a 3-day incubation period to a 5-day incubation period. As part of the Ferring agreement, if we achieve 5-day labeling approval from the FDA, we receive an additional $3 million non-dilutive milestone payment. In addition to the milestone payment, the new study will allow us to update our clinical data which we believe will allow us to show improved clinical pregnancy and birth rates and further enhance the value proposition we can provide to the market as an alternative to traditional IVF. Our technology is a simple and more natural solution, with comparable rates of effectiveness to existing options at lower costs, that has been designed to help the millions of couples worldwide that struggle with infertility but are currently unable to receive treatment. We are beginning to put in place the commercialization strategy that can allow for the proliferation of this technology which I believe has the ability to significantly enhance shareholder value."
For Financial Tables Please View Press Release Online: https://www.prnewswire.com/news-releases/invo-bioscience-reports-third-quarter-2019-financial-results-300958449.html
The Company will hold a live investor webcast at 11:00 am ET (8:00 am PT) on Thursday, November 21, 2019 to discuss the results and provide investors an overview of the Company and its strategy. Interested parties can access the conference call via a live Internet webcast, which is available in the Investor Relations section of the Company's website at https://invobioscience.com/investors/.  To submit a question in advance of the webcast, please email it to IVOB@lythampartners.com. A webcast replay will be available for 90 days in the Investor Relations section of the Company's website at https://invobioscience.com/investors/.
To learn more about INVO Bioscience (IVOB) and to track its progress daily, please visit the Vista Partners INVO Bioscience Dedicated Research Page by clicking here.
Post View Count : 1444