According to the CDC's website, in general, infertility is defined as not being able to get pregnant (conceive) after one year (or longer) of unprotected sex. Because fertility in women is known to decline steadily with age, some providers evaluate and treat women aged 35 years or older after 6 months of unprotected sex. About 6% of married women aged 15 to 44 years in the United States are unable to get pregnant after one year of trying (infertility). Also, about 12% of women aged 15 to 44 years in the United States have difficulty getting pregnant or carrying a pregnancy to term, regardless of marital status. Additionally, according to the World Health Organization's  (WHO) website, 1 in every 4 couples in developing countries have been found to be affected by infertility. Simply put this is a very significant and large population that needs assistance when seeking to have a baby and the assistance needs to be cost-effective & accessible. 
INVO Bioscience, Inc. (Ticker: IVOB) ("INVO"), is a medical device company focused on creating simplified, lower-cost treatments for patients diagnosed with infertility. INVO's solution, the INVO® Procedure, is a revolutionary in vivo method of vaginal incubation that offers patients a more natural and intimate experience. INVO's lead product, the INVOcell® (pictured), is a patented medical device used in infertility treatment and is considered an Assisted Reproductive Technology (ART). ART includes all fertility treatments in which both eggs and embryos are handled outside of the body. In general, ART procedures involve removing mature eggs from a woman's ovaries using a needle, combining the eggs with sperm in the laboratory, and returning the embryos to the woman's body or donating them to another woman. The main type of ART is in vitro fertilization (IVF). INVO's INVOcell is the first Intravaginal Culture (IVC) system in the world used for the natural in vivo incubation of eggs and sperm during fertilization and early embryo development, as an alternative to traditional In Vitro Fertilization (IVF) and Intrauterine Insemination (IUI). INVO's mission is to increase access to care and expand fertility treatment across the globe with a goal to lower the cost of care and increase the availability of care. The Company believes the worldwide fertility treatment market to be severely underserved with only 1% to 2% of the estimated 150 million infertile couples being treated.
Over the last year, INVO has been making a number of moves to build out its organization while focusing its efforts to increase access to its INVOcell procedure globally. Since January 2019, INVO Bioscience has signed commercialization agreements in the United States, as well as parts of Africa, Eurasia for the INVOcell device. On January 16, 2020, INVO and Medesole, a leading supplier of healthcare products in India and the Middle East, announced the signing of a joint venture to operate dedicated INVOcell clinics in India. According to the Indian Society of Assisted Reproduction, between 10% and 14% of Indians struggle with their fertility. In 2015, 27.5 million couples in India seeking children experienced difficulty conceiving. In urban areas, one out of six couples is impacted. According to market research, the India IVF market is expected to reach $1.45 billion by 2026, a 14.7% increase from 2019. This double-digit growth of infertility in India has made it a personal, as well as public health issue. Social stigma apart, infertility leads to tremendous financial and emotional stress for couples with the cost being a limiting factor for many couples who want to opt for this procedure. The new joint venture (JV) will operate under the name Medesole INVO Bioscience Private Limited. Under terms of the agreement, INVO Bioscience and Medesole will each own 50% of the joint venture. 
Today, INVO announced that Yve Lyppens (pictured) has been appointed Director of Business Development Asia Pacific. Yve Lyppens comes to INVO Bioscience with more than a decade of experience in sales and distribution management. From 2016 to the present, he served as Asia Pacific Sales Director for Biomedic Hong Kong Ltd., a medical device distributor in Mainland China. Prior to that, from 2011 to 2016, Mr. Lyppens served as a Director, Shareholder and Sales Manager at F Care Systems Hong Kong Ltd., a developer, and exporter of medical aesthetics equipment. Based in Hong Kong, Mr. Lyppens will work with the company's COO and VP of Business Development, Michael Campbell, in developing the Company's sales and distribution network throughout Asia. He will be responsible for developing and implementing a regional business strategy to expand the companies INVO solution through joint venture partnerships and/or distribution relationships. He will also be identifying and solving all potential issues working with cross-functional development teams. He will be attending industry symposiums, seminars and training sessions necessary to promote the technology. 
"We are pleased to have Yve Lyppens join the INVO Bioscience business development operations group. He is an established sales and marketing professional in the Asian region, having established distribution networks across Asia and Australia for other medical device companies. Yve's ability to execute strategies individually with multiple distributors, including the development of workshops that focus on distributor training in sales and product positioning, should benefit us as we execute our INVOcell expansion through the region. Finally, Yve has a strong understanding of product registration in the region that should help accelerate our go to market timelines. I look forward to Yve's contributions as we execute on our mission of advancing the treatment of infertility worldwide, " stated Steve Shum, CEO of INVO Bioscience.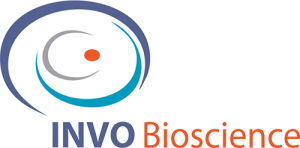 To learn more about INVO Bioscience (IVOB) and to track its progress daily, please visit the Vista Partners INVO Bioscience Dedicated Research Page by clicking here.
Post View Count : 2556