INVO Bioscience, Inc. (INVO) is a medical device company focused on treating infertility with its FDA-cleared INVOcell® product. INVOcell is the first intravaginal culture device used for the incubation of eggs and sperm during fertilization and early embryo development using the women's body for natural incubation as an alternative to traditional IVF that uses incubators for fertilization and embryo. The Company believes the worldwide fertility treatment market to be severely underserved with only 1% to 2% of the estimated 150 million infertile couples being treated and that their product can help fill this significant need.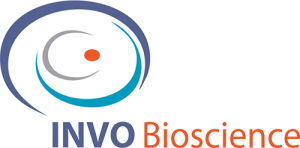 This week INVO announced the appointment of Christopher A. Myer as Vice President of Business Development – Americas. Mr. Myer will direct the Company's initiative to develop the INVO clinic business in the United States and Canada, develop commercialization agreements in Mexico, as well as Central and South America, and develop cost savings analysis models for third-party payors and governments to highlight the benefits of the INVOcell solution.
Christopher Myer has a broad cross-section of experience in the medical device industry spanning more than 20 years. Prior to joining INVO Bioscience, Mr. Myer served for four years in the Fertility and Genomics Group at CooperSurgical, Inc., a leading woman's healthcare provider. Most recently Mr. Myer was Director, Corporate Accounts and Strategic Relationships – North America; and was previously Regional Sales Director, Fertility & Genomics Business Unit in the mid-Atlantic and Southeast region of the U.S. Mr. Myer also worked at leading medical device and capital equipment companies including Alliance Healthcare and McKesson Corporation. Mr. Myer holds a Bachelor of Science degree from Southern Connecticut University and an M.B.A. from Southern New Hampshire University.
"Over the past 20 years, Chris Myer has developed broad networks of customers including doctors, hospitals and procurement professionals throughout the Medical Device industry and we are excited to have him join the INVO Bioscience team and look forward to his contributions in the coming years." stated Steve Shum, President and CEO of INVO Bioscience.
Michael Campbell, V.P. Business Development and COO of INVO Bioscience, further commented, "Having previously worked with Chris, we have the benefit of bringing in a known, high performing individual to the team. Chris has successfully positioned complete portfolios of fertility-based consumable, capital equipment, and genomic testing with key stakeholders based on an ability to provide thoughtful economic cost-saving analysis models. I believe this broad-based experience will prove to be very important in the development of our business objectives on several key fronts."
INVO also recently announced its financial results for the year ended December 31, 2019, which was highlighted by a 199% increase of their topline revenues in 2019 while gross margins also grew to approximately 91% compared to approximately 82% in 2018. The growth was driven primarily by increased product sales in the U.S. as the Company's U.S. commercialization partner, Ferring International Center, S.A. ("Ferring"), began to ramp their marketing activities as well as from recognizing $714,286 of the $5,000,000 Ferring seven-year U.S. exclusive licensing & distribution fee. Learn more. The Company further reported that the U.S. clinic locations which are trained to offer INVOcell have nearly tripled since their January 2019 agreement with Ferring & confirmed that each clinic location will vary in terms of implementation time and growth. Ferring has established a website, www.invocell.com, which provides information for patients and health care professionals, in addition to providing a tool to search for clinic locations that offer INVOcell.
To learn more about INVO Bioscience (IVOB) and to track its progress daily, please visit the Vista Partners INVO Bioscience Dedicated Research Page by clicking here.
Post View Count : 1712