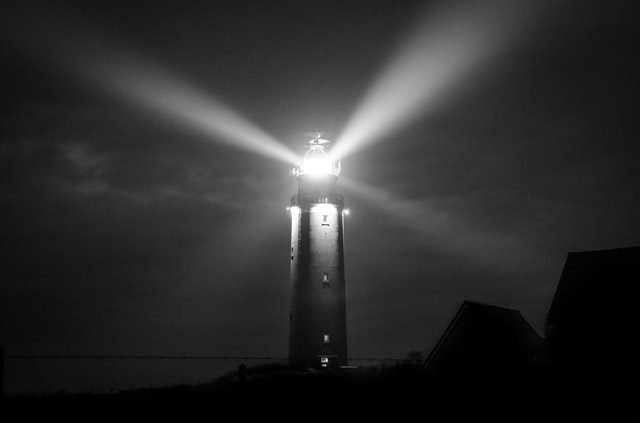 One of the largest publicly traded hospital companies in the US and a leading operator of acute care hospitals in communities across the country, Community Health Systems, Inc (CYH) hit an intraday high of $3.06/share & a low of $2.895/share today and closed the day at $2.93/share down 4.56% on 2.9 million shares of trading which is significantly more than the 2.12 million average daily volume.
The 52-week range is 2.48 – $5.35.
We recently highlighted that Chairman & CEO Wayne T. Smith bought
 additional shares of CYH stock recently bringing his total purchases to a number north of $3mm.
  See SEC form 4 filing. 
Then we highlighted that the insider buying of  CYH Director Ely S. James III as an SEC Form 4 was filed recently that revealed a 50,000 CYH share purchase at $3.25/share on Friday, May 17th, 2019 and another 50,000 CYH share purchase at 3.15/share Monday, May 20th, 2019 for a total investment of $320,000.  
James S. Ely III has served on the CYH Board of Directors since May 2009. Mr. Ely founded PriCap Advisors, LLC in 2009 and has served as its Chief Executive Officer since its inception. From 1995 to 2008, he was a senior banker and managing director in J.P. Morgan's Syndicated and Leveraged Finance Group, where he was responsible for structuring and arranging syndicated loans and high yield issues in the healthcare, aerospace, defense, and other sectors. Mr. Ely's service with J.P. Morgan's predecessor institutions commenced in 1987. He is a director of Select Medical Corporation, a provider of long-term hospitalization services, and serves on its audit and compliance (chair) and nominating and corporate governance committees. Mr. Ely's educational background (MBA in finance and accounting from the University of Chicago and extensive (over twenty years) experience in the financing industry, and in the healthcare sector, in particular, seem to provide a needed area of expertise among CYH's independent Board members. He is believed to be able to assist the CYH Board members and management in evaluating financing opportunities, as he has specific experience in financing the types of indebtedness reflected on our balance sheet. Now there is another insider buying as CYH Director Michael Dinkins bought 4000 shares at $3.168/share on 5/28/19 according to the latest
Form 4 filed at SEC.gov
. Michael Dinkins has served on our Board of Directors since December 2017. Mr. Dinkins has served as president and chief executive officer of Dinkins Financial, a consulting firm that helps small businesses gain access to capital, since October 2017. From 2008 until May 2012, Mr. Dinkins served on the board of directors of Integer Holdings Corp. (formerly known as Greatbatch, Inc.), a medical device outsource (MDO) manufacturer and developer of high-end batteries for niche applications in medical and energy markets, where he also served on its audit committee and compensation and organization committee. In May 2012, Mr. Dinkins resigned from Integer Holdings' board of directors and its committees in conjunction with his appointment as senior vice president (later executive vice president) and chief financial officer of Integer Holdings, a position he held until his retirement in March 2017. From 2008 until 2012, Mr. Dinkins served as executive vice president and chief financial officer of USI Insurance Services, an insurance intermediary company. From 2005 until 2008, he was executive vice president and chief financial officer of Hilb Rogal & Hobbs Co., an insurance and risk management services company. Mr. Dinkins was vice president, global control & reengineering at Guidant Corporation from 2004 to 2005, and vice president and chief financial officer for NCR Worldwide Customer Service Operation from 2002 to 2004. Prior to 2002, he held senior positions at Access Worldwide Communications, Cadmus Communications Group, and General Electric Company. Mr. Dinkins serves on the board of directors of Crane Co., a diversified manufacturer of highly engineered industrial products. Mr. Dinkins is also a former director of LandAmerica Financial Group, Inc. Mr. Dinkins has served on the National Council on Compensation Insurance since 2015, including service on its audit, finance, and governance committees.
It is worth noting that CYH Management is continuing to push forward with their strategy to delever their balance sheet & sell off underperforming hospitals assets in order to improve cash flow. They seem to be making progress in these efforts, although early, evidenced by their recently published financial and operating results for the three months ended March 31, 2019. On April 30th CYH released an announcement post reporting Q1 earnings that included the following comments from Wayne T. Smith, chairman, and chief executive officer of Community Health Systems, Inc.,
"We continued to see incremental improvements in same-store net revenue and volume across our key markets in the first quarter of 2019, as well as a strengthening of our overall portfolio as additional divestitures have occurred. We believe our recent investments, including physician recruitment, employment and alignment strategies, and the development of new access points, will drive continued improvement in our performance moving forward. We remain focused on all aspects of operational excellence, with a high priority on the efficient use of our resources, diligent efforts to continuously improve processes and results, and consistent execution of our growth initiatives. Finally, we remain committed to continuing to provide high-quality, safe care across our continuum of services."
CYH further confirmed the following progress in the same press release:
The Company completed seven hospital divestitures during the three months ended March 31, 2019 (including two divestitures that preliminarily closed on December 31, 2018). In addition, the Company has entered into a definitive agreement to sell one additional hospital, which divestiture has not yet been completed. The Company intends to continue its portfolio rationalization strategy during the remainder of 2019 and is pursuing additional interests for sale transactions, which are currently in various stages of negotiation with potential buyers. There can be no assurance that these potential divestitures (or the potential divestiture currently subject to a definitive agreement) will be completed, or if they are completed, the ultimate timing of the completion of these divestitures. The Company continues to receive interest from potential acquirers for certain of its hospitals.