If you have never heard of a town called Homewood then you are probably not alone. Homewood is a town that is located adjacent to Birmingham, AL and has an unremarkable population of approximately 26,000 on a good day. So why am I interested?  Simply put, Homewood is the home of the America Institute of Reproductive Medicine where Dr. Cecil Long, a board-certified endocrinologist that has 30 years of experience treating infertility, is pioneering a new method of in-vitro fertilization called INVOcell, which is "cutting costs in his clinic in at least half and has just as good of a success rate as conventional IVF methods." I am also interested in Homewood because I am invested in and I advising a little public company called INVO Bioscience (IVOB) that has developed, patented and received FDA clearance for the very INVOcell system that Dr. Long is using. 
The INVOcell system (pictured) is the first intravaginal culture device used for the incubation of eggs and sperm during fertilization and early embryo development using the women's body for natural incubation as an alternative to traditional IVF that uses incubators for fertilization and embryo. The INVO Procedure can be performed in a physician's office or in a satellite facility of an IVF center and is more affordable than traditional IVF. In clinical studies, the INVO Procedure produced pregnancy rates equivalent to traditional IVF treatments.
Dr. Cecial Long is using his new in-vitro fertilization process, in which a sperm is inserted into an embryonic egg and then placed in an INVOcell device. The device is then placed in the patient's vagina which acts as the incubator in the fertilization process rather than a costly lab as is the case for conventional IVF. With Dr. Long's process, gametes are placed in the Invocell device, then inserted back into the vagina for five days before they're retrieved for IVF. "So the female is actually the incubator. What we have found is that the embryo quality maybe even better [than with conventional IVF]. That could be in part because as the person with the INVOcell is moving, the embryos are moving, and the temperature also varies throughout the day. Fertility is a very expensive process, and we're glad there's a new technology out there that makes it more affordable for our patients so we can serve more people. We have been able to do the IVF for one-third to one-fourth of the cost of conventional IVF, which attracts a lot of patients. And we have seen at least as good, if not a little bit better, pregnancy rate than conventional IVF. All of that equals a happy clinician and happy patients. We're drawing a lot of interest from the Southeast but also from farther away. We pick about 10 weeks a year where we serve 40 to 60 patients a week. " stated Dr. Long. 
America Institute of Reproductive Medicine is offering the procedure at their two Homewood offices. One is at Brookwood Medical Center, and the other is at Independence Plaza in the Regions building.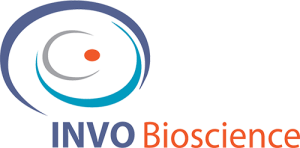 In the greater worldwide landscape, INVO Bioscience believes the worldwide fertility treatment market is severely underserved with only 1% to 2% of the estimated 150 million infertile couples being treated primarily due to the lack of availability and the associated high-costs. INVO further believes the INVOcell system is cost-effective and a more natural process has the ability to significantly increase patient access. INVO Bioscience has signed commercialization agreements for the United States, parts of Africa, and Eurasia, as well as, an announced joint venture to open INVOcell dedicated centers in India over the course of the last year. 
INVOcell is currently being distributed in the U.S. under a separate agreement with Ferring Pharmaceuticals. The Company had entered an agreement in January 2019 in which it received an upfront payment of $5 million with the ability to receive an additional $3 million upon obtaining a label enhancement from the U.S. Food and Drug Administration.
In October 2019, INVO Bioscience gained the receipt of a CE Mark for its INVOcell culture and retention device. The receipt of the CE Mark is the final requirement for INVO Bioscience to begin commercially distributing the revolutionary alternative to traditional IVF through the entire European Union.
In late fall 2019, INVO Bioscience added new commercial distribution agreements for Nigeria, Turkey, Jordan, Uganda, Ethiopia, and Sudan.
On January 16, 2020, INVO Bioscience and Medesole, a leading supplier of healthcare products in India and the Middle East, announced the signing of a joint venture to operate dedicated INVOcell clinics in India. According to the Indian Society of Assisted Reproduction, between 10% and 14% of Indians struggle with their fertility. In 2015, 27.5 million couples in India seeking children experienced difficulty conceiving. In urban areas, one out of six couples is impacted. According to market research, the India IVF market is expected to reach $1.45 billion by 2026, a 14.7% increase from 2019. This double-digit growth of infertility in India has made it a personal, as well as public health issue. Social stigma apart, infertility leads to tremendous financial and emotional stress for couples with the cost being a limiting factor for many couples who want to opt for this procedure. The new joint venture (JV) will operate under the name Medesole INVO Bioscience Private Limited. Under terms of the agreement, INVO Bioscience and Medesole will each own 50% of the joint venture.
To learn more about INVO Bioscience (IVOB) and to track its progress daily, please visit the Vista Partners INVO Bioscience Dedicated Research Page by clicking here.
Post View Count : 14444