Happy Halloween! Well, as the lead picture in this story might indicate it was not so happy of a day for market participants today as the markets sold off for the most part as concerns around the US-China trade wars surfaced its scary head again.  Reports that officials in China having doubts that all could be resolved in the near term seemed to drift across the markets like a cheap horror show.
As a result, the S&P 500 ending today's session -9.21 points or -.30% as it closed at 3,037.56. 2 of the eleven S&P 500 sectors finished in positive territory with industrials off -1.1%, materials off -1.1% equally leading the march down today.
Today the Dow also moved -140.46 points closing at 27,046.23 -.52%. The tech-heavy Nasdaq Composite closed at 8,3292.36 -.14% or -11.62 points. The Russell 2000, the small-cap stock market index representing the bottom 2,000 stocks in the Russell 3000 Index moved lower by 10.40 points -.66% and it ended trading at 1,562.45.
Treasury yields ended down by double digits today.  The 2-yr Treasury yield closed at 1.52% & the 10-yr yield finished higher at 1.69%.
Oil moved -1.6% lower again today closing at $54.18/bbl further retreating from its recent run. Chevron (CVX) closed at $116.14/share -19%, Exxon (XOM) closed at $67.57/share -.22%. Occidental Petroleum (OXY) closed at $40.50/share -2.08%.
Gold prices closed $1,491.20/oz. Silver closed at $17.65/oz. Hecla Mining Company (HL) closed at $2.30/share +4.07% after a recent report that confirmed a 30% increase in Q3 silver production of 3.3 million ounces and gold production of 77,331 ounces & cash and cash equivalents of ~$33M an $24M increase over June 30th, 2019 with outstanding debt coming in slightly lower. First Majestic Silver (AG) closed higher at $10.67/share up +2.89% after a recent confirmation that they had record consolidated average silver recoveries of 88%, the highest in the Company's 17-year history in Q3.
Volatility bets results swung sharply higher again today.  The CBOE Volatility Index (VIX) closed at $13.22/share +7.22% or +$.89/share. The 2x leveraged ETF TVIX  closed at $9.22/share +2.56% or +$.23/share and traded between $9.04 and $9.58 today.
Economic Reports
Monday supplied ups with the Adv. International Trade in Goods reports for September which confirmed a deficit of $70.4 B. An advance report for retail inventories showed a 0.3% increase, versus a 0.2% decline in August, while the advance report for wholesale inventories showed a 0.3% decline, versus an unchanged reading for August. On Tuesday, the Conference Board's Consumer Confidence Index report confirmed that it went down to 125.9 in October. Also, the Pending Home Sales report showed an increase of 1.5% in September. The S&P Case-Shiller Housing Price Index Report for August went up by 2%. On Wednesday, the Advance Q3 GDP report confirmed that output is rising at an annual rate of 1.9%. The GDP Price Deflator increased +1.7%. Real final domestic sales (excludes the change in inventories)  increased +2%. The ADP Employment Change report confirmed an estimated 125k jobs were added to private-sector payrolls in October.  The weekly MBA Mortgage Applications Index moved up +.6%. On Thursday, the initial claims report for the week ending October 26 moved up by 5k to 218k while continuing claims for the week ending October 19 rose by 7k to 1.690M. Personal income report confirmed that it had increased by +.3% in September and personal spending rose by .2%. The PCE Price Index Report was flat month/month & has increased by 1.3% year/year. The core PCE Price Index was flat month/month. The Q3 Employment Cost Index report showed a move up by +.7%, Wages and salaries were reported to have increased by.9% &  benefit costs rose by +.6%. Chicago PMI report for October decreased to 43.2.
Big Movers
Murphy USA Inc. (MUSA) popped up +24.35% closing at 24.35%.
Healthcare
1 in 8 couples need fertility treatment Retrieved January 19, 2017, from http://www.cdc.gov/nchs/fastats/infertility.htm
INVO Bioscience, Inc. (IVOB) is a medical device company focused on creating alternative treatments for patients diagnosed with infertility and developers of INVOcell®, the world's only in vivo Intravaginal Culture System. IVOB announced this week the receipt of a CE Mark for its INVOcell culture and retention device. The receipt of the CE Mark is the final requirement for INVO Bioscience to begin commercially distributing the revolutionary alternative to traditional IVF through the entire European Union. "We are extremely pleased to receive this very important product certification, the CE Mark, which permits us to commercially distribute the world's only in vivo fertilization treatment to the millions of patients throughout the countries of the EU. The European countries represent a large potential market for INVOcell, with an estimated $3 to $4 billion currently spent on IVF treatments. Importantly, INVOcell is a simple and more natural solution with the potential to expand the overall addressable market for treatment due to its ability to lower costs compared to IVF while also demonstrating comparable rates of effectiveness. We are currently in the middle of active discussions with several distribution partners around the world, including within the European market, and look forward to providing updates on our international efforts in the near future," stated Steve Shum, CEO of INVO Bioscience. Read the complete story by clicking here.
Today INVO Bioscience, Inc. (IVOB) published a letter to shareholders written by its newly appointed CEO Steven Shum. Please read the letter by clicking here.
To learn more about INVO Bioscience (IVOB) and to track its progress daily, please the INVO Bioscience Dedicated Company Page by clicking here.
IVOB closed trading at $.2992/share. The 52-wk range is $.25 – $.63.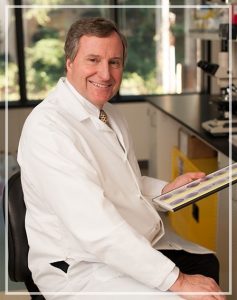 Atossa Genetics (ATOS) closed trading at $1.59/share on this 31st day of October's Breast Cancer Awareness Month. Recently, Atossa and The Dr. Susan Love Research Foundation announced that the Institutional Review Board (IRB) has approved a Phase 2 clinical study of Atossa's intraductal microcatheter technology for the administration of fulvestrant in patients with early-stage breast cancer or ductal carcinoma in situ (DCIS). Susan Love, M.D., inventor of the technology, will advise Atossa as it conducts the trial. Atossa also entered into a clinical trial agreement with a major research university named in the 8k filing that Atossa filed on 10-14-2019 to conduct their Phase 2 clinical study of Atossa's intraductal microcatheter technology for the administration of fulvestrant in patients with early-stage breast cancer or ductal carcinoma in situ (DCIS). Atossa Genetics is the owner of issued patents, pending patent applications, and medical device FDA 510(k) premarket notifications related to the treatment of breast conditions, including breast cancer and DCIS.
"We have contracted with a world-class teaching, research, and healthcare organization based in the United States to conduct this study," commented Steven C. Quay, Ph.D., M.D., CEO and President of Atossa. "Atossa's intraductal technology was invented by Dr. Love and subsequently acquired by Atossa. We are honored that Dr. Love has agreed to work with us on this important new study. This work begins as Atossa increases its corporate focus on its proprietary Endoxifen for the reduction of mammographic breast density." READ the complete story here.
This week Kyle Guse, CFO and General Counsel of Atossa Genetics was a featured presenter at the 5th Annual Dawson James Small Cap Growth Conference at 11:20 AM Eastern Time. The conference was held at the Wyndham Grand Hotel in Jupiter, Florida.
Tomorrow
Chevron (CVX) reports earnings on 11/1/2019 before the market open. Exxon Mobil (XOM) reports earnings on 11/1/2019 before the market open.
Post View Count : 1272