We had a very good day in the markets, to say the least. The markets were thrust forward by reports that the US will hold trade talks with China in October. Secondarily we received a smattering of somewhat positive economic reports that made many feel that we were not heading towards a recession. The reports included the ISM Non-Manufacturing Index reading for August which came in at 56.4% an increase from the 53.7% realized in July.  Initial claims for the week ending August 31 also was cofrimed to have moved up to 217,000  Continuing claims for the week ending August 24th went down to 1.662M. Q2 Productivity was flat at 2.3% & unit labor costs were moved up to 2.6%. Factory orders rose 1.4% in July. The ADP Employment Report confirmed a rise of 195,000 in August.
As a result the S&P 500 gained 38.22 points or 1.30% to end the session at 2,976.00. The information technology and industrial sectors led the way as they were up 1.9% and 1.8% respectively. 
The Dow gained 372.68 points closing at 26,728.15 up .1.41% and now within shouting distance of 27k.
 The tech-heavy Nasdaq moved back above the 8k mark and closed at 8,116.83 up 1.75% or 139.95 points. 
The Russell 2000, the small-cap stock market index representing the bottom 2,000 stocks in the Russell 3000 Index,  closed at 1,510.75 up 25.99 points or 1.75%. 
Treasury yields moved higher today. The 2-yr Treasury yield closed at 1.54% up .10 & the 10-yr yield finished higher at 1.57% up .q1. The U.S. Dollar Index closed at 98.41 flat today.
Economy
Nothing was reported on Monday as it was  Labor Day. On Tuesday,  the ISM Manufacturing Index for August was confirmed in at  49.1% which was the first contractionary reading (below 50%) in 3 years. Total construction spending, however, came in higher up .1% month/month in July
On Wednesday,  we found out that the trade deficit lowered in July to -$54.1B. We also saw that the Federal Reserve's September Beige Book sees that the overall economic activity is expanding at a "modest pace" & the majority businesses remained optimistic about the near-term however have concerns about tariffs. The agricultural situation has remained weak because of unfavorable weather while employment & prices grew at a modest pace. We also confirmed that the weekly MBA Mortgage Applications Index lowered by 3.1%. On Thursday, we received the ISM Non-Manufacturing Index reading for August which came in at 56.4% an increase from the 53.7% realized in July.  Initial claims for the week ending August 31 moved up to 217,000  Continuing claims for the week ending August 24th went down to 1.662M. Q2 Productivity was flat at 2.3% & unit labor costs were moved up to 2.6%. Factory orders rose 1.4% in July. The ADP Employment Report confired a rise of 195,000 in August.
Volatility 
Volatility bets moved much lower today.   The CBOE Volatility Index (VIX) closed at $16.27 share down 6.12% or $1.06/share. The 2x leveraged ETF TVIX  closed at $15.90/share down 7.61% or $1.31/share and traded between $15.54 and $16.43 today.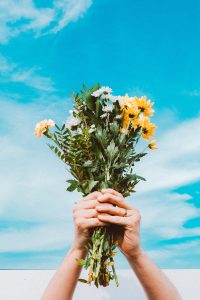 Energy
Oil prices closed at $56.31/bbl up .2%. 
Dow 30 energy participants Chevron (CVX) moved higher by .33% closing at $117.64/share & Exxon (XOM) closed higher by 1.41% closing at $70.29/share.  Occidental Petroleum (OXY) closed at $45.09/share up 3.46\% after their recent sale of $13 billion of debt to fund their Anadarko Purchase.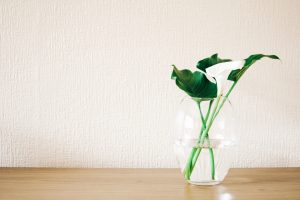 Metals & Mining
Gold prices closed sharply down today at $1522.09/oz. Silver closed down as well at $18.59/oz. Hecla Mining Company (HL) closed at 
$1.81/share down 6.70%. First Majestic Silver closedlower at $10.28/share down 9.19%.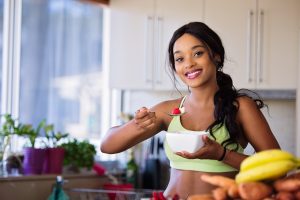 Day or Short Term Trading Update
Last Thursday's buy of Bloom Energy ( BE) at $5.06/share and $4.99/share paid off as it surged to $5.70 about a 14% move. We were seeking a swing back up to at least the high $5's after its recent beat down and we got it. We identified San Jose, CA's Zscaler (ZS), a cloud-based web security provider, as a bounce play after it got slammed earlier this week after being downgraded and closed down at $70.80. ZS popped then to $74.51/share for an approximate 5% gain. The Hain Celestial Group, a leading organic and natural products company with operations in North America, Europe, Asia & the Middle East,  was also identified as another bounce play. HAIN shares closed trading at $18.36/share Wednesday (Aug. 21st) after a recent analyst downgrade and a simultaneous price drop from the $22 level that seemed to be triggered by fears surrounding The Brexit issue and timeline. Thursday, Aug 22nd, HAIN  shares rose to an intraday high of $18.99 and then closed at $18.91 for 3% move. On  Aug. 28th The Hain Celestial Group (HAIN) announced the completion of the divestiture of its Tilda to Ebro Foods for $342 million in cash. We reentered HAIN stock at $18.30/share and it moved to an intraday high of $18.66 prior to closing at $18.36/share up .99%. HAIN is due to report Q4 and fiscal year 2019 earnings tomorrow at 8:30 am eastern.  Today HAIN hit an intraday high of $19.69/share and closed at $19.03 up 3.65%. This was another successful exit. Thursday, Aug. 29th we also entered into Acasti Pharma Inc. (ACST) at $1.81/share for a momentum trade and targeting minimal price target of $2/share and then added additional shares at $1.79. ACST is a biopharmaceutical innovator focused on its prescription drug candidate CaPre for the treatment of severe hypertriglyceridemia (HTG). ACST shares closed today's trading at $1.99/share up 10.56% after hitting an intraday high of $2.03 on trading volume of 2.04M shares. B. Riley initiated coverage with a BUY Recommendation and a Price Target of $7.75/share earlier this week. We locked in our quick trade at $2/share today for ~11.5% gain. We will look to reenter ACST if we see a significant pullback. Cloudera (CLDR) beat earnings expectations today rising as high as $8.54/share before closing at $8.28/share up 14.84%.  
Cloudera
(CLDR), the enterprise data cloud company, today announced that it has agreed to acquire certain assets of
Arcadia Data
, a provider of cloud-native AI-powered business intelligence and real-time analytics. Arcadia Data's architecture delivers faster and deeper insights from modern data platforms like cloud object stores, Apache Kafka and Apache Hadoop.
Arcadia's
patent-pending ArcEngine technology enables enterprises to generate insights in use cases like data lakes, cybersecurity, IoT and customer intelligence. Cloudera and Arcadia Data together will accelerate time-to-insight for Cloudera customers, and drive the future of the enterprise data cloud for businesses that need to solve complex data management and analytics use cases. We added shares of Atossa Genetics ($ATOS) at $1.99/share.
Atossa Genetics (ATOS) is
a Seattle-based biotech firm developing novel therapeutics and delivery methods to treat breast cancer and other breast conditions. Recently, Atossa announced that all participant activities have been completed in its Phase 1 clinical trial of a new proprietary modified-release oral tablet form of its Endoxifen. This is the next generation of oral Endoxifen following the successful clinical studies of the capsule form of the company's oral Endoxifen. Steven C. Quay, Ph.D., M.D., CEO, and president of Atossa, commented: "We are very pleased that this study enrolled so quickly, with all 24 participants enrolled and dosed over the past six weeks. This is a very important study for Atossa as we plan to use the new modified-release oral tablet in our upcoming Phase 2 study to reduce breast density.
We expect to report preliminary results from the Phase 1 study in the next 30 days and then move forward with the Phase 2 study in the fourth quarter.
Ultimately, the goal of the modified-release aspect of the drug is to create more even uptake of the drug which we believe may reduce side effects and improve efficacy." The Phase 1 study is being conducted in Australia. The objectives of the study are to assess safety and tolerability and to ascertain the pharmacokinetics of the tablet. The study is randomized, double-blinded and placebo-controlled with both single and multiple-doses (daily for 14-days) in two groups with a total of 24 healthy female volunteers. Atossa's oral Endoxifen capsule served as the comparator.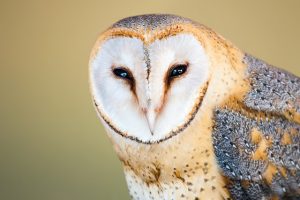 Vista Partners LLC ("Vista") is a California Registered Investment Advisor based in San Francisco. Vista delivers timely and relevant insights via the website: www.vistapglobal.com with daily stories, weekly market updates, monthly macroeconomic newsletters, podcasts, & Vista's proprietary equity and market research to help you stay informed and stay competitive. Vista's mission is to invest partner capital while arming investors with a comprehensive global financial perspective across all market sectors. Vista also seeks to provide select issuers with actionable advice regarding fundamental development, corporate governance, and capital market directives.
Stay Informed! Stay Competitive! Sign Up to receive FREE email updates here!
Post View Count : 1684