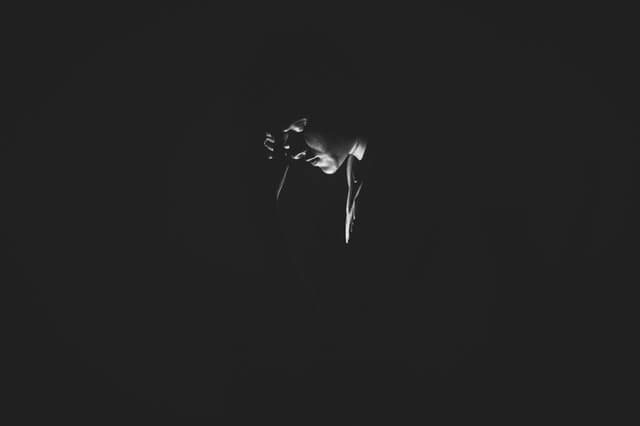 It was a downright gloomy day today in the markets and seemingly across the world. Every which way you would look today seemed to bring forth yet another issue, risk or cloud that was dropping already or possibly could drop on our "heads" in the not-too-distant future. US-China trade tensions & tariffs alongside the political and economic instability across Hong Kong, Argentina & Italy thrust their collective negative hats into the ring to further add to the fear of global growth expectations. This pushed many to seek safer bunkers for their investment dollars & thus away from equities. With the growth concerns the yield curve also made moves to flatten as the 2-yr treasury yield closed at 1.58% down .5 points, and the 10-yr treasury yield equally closed down .10 points at 1.64%  which also fueled concerns that we may be headed towards inversion and possibly a recession.
In the end, the S&P 500 lost 35.56 points or 1.22% to end the session at 2,883.09 with eleven of the 11 S&P 500 sectors finishing squarely in the red today. The Dow closed below 26k again at 25,897.71 down 1.48% giving back 389.73 points. The tech-heavy Nasdaq closed further below the 8k level at 7,863.41 down 1.20% or 95.73 points. The Russell 2000, the small-cap stock market index representing the bottom 2,000 stocks in the Russell 3000 Index,  closed at 1,494.46 subtracting 18.58 points or 1.23% today.  
As you would typically expect, volatility increased with fear in its sights today and volatility bets closed significantly higher.   The CBOE Volatility Index (VIX) closed higher at $21.09/share up 17.36% or $3.12/share and traded between $17.77 and $21.26. The 2x leveraged ETF TVIX  closed higher at $21.44/share up 13.98% or $2.63/share and traded between $19.28 and $21.60 today.
The U.S. Dollar Index ticked lower by .01 points to close at 97.43.
Oil prices moved higher today up another .4% closing at $54.81/bb.  Dow 30 energy participants Chevron (CVX) moved lower by .70% closing at $121.56/share & Exxon (XOM) closed lower by .53% closing at $69.60/share.  Occidental Petroleum (OXY) closed at $45.01/share down 4.50% after their recent sale of $13 billion of debt to fund their Anadarko Purchase. The energy sector ended down 1.3%.
Gold prices moved higher closing back over the $1500 mark at $1513.76499.09/oz. Silver closed at $17.16/oz up .11 on the day. First Majestic Silver (AG) closed at $10.70/share down .09%. Hecla Mining Company (HL) closed at $1.61/share up 2.55% after reporting results last week & offering the following highlights:
Silver production of 3.0 million ounces and gold production of 60,768 ounces.
Increasing annual silver production estimate Company-wide to 11.7 million ounces due to higher grades at Greens Creek.
Total annual gold production estimate Company-wide unchanged at 274,000 ounces.
Sales of $134.2 million.
Adjusted net loss applicable to common shareholders of $36.4 million, or $0.07 per share.1
Adjusted EBITDA of $22.9 million and net debt/adjusted EBITDA (last 12 months) of 3.9x. 2,3
Cash and cash equivalents of $9 million, with a draw on the revolving line of credit of $52 million, at June 30, 2019.
Amended revolving credit agreement to allow higher net debt/EBITDA ratios through the second quarter of 2020.
Locked in minimum average prices of $1,400 per gold ounce and $15.13 per silver ounce by acquiring put options through the first quarter of 2020, while allowing full participation in potentially higher prices.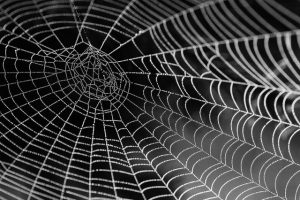 Tech
Big tech stocks results were mostly negative today. Apple (AAPL) closed at $200.48/share down .25% & Twitter (TWTR) closed at $40.46/share down 2.58%. Facebook (FB) closed at $185.37/share down 1.32%, Alphabet (GOOG) closing at $1,174.71/share down 1.12% today. Shares of Microsoft (MSFT) closed trading at $135.79/share down 1/39%.  However, Micron (MU) gained 1.47% closing at $42.13/share but Intel (INTC) closed at $45.60/share off .83%.
Netflix (NFLX) rose .62% ending at $310.83/share after recently signing a multi-year deal with "Game of Thrones" creators and showrunners. NYC-based Yext (YEXT), an innovator in search giving customers control over their business information across the digital landscape, closed at $20.18/share dropping 3.40%. Yext has seen a 52-wk trading range of $12.90 – $27.19. 3M. Yext is expected to release earnings between 8/22 and 8/29.  (MMM) beat earnings expectations last Thursday and closed at $163.47/share moving higher lower by .46%.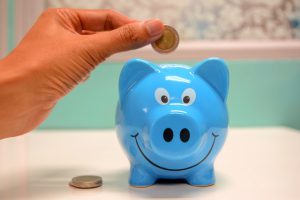 Financials/Money management
Large financial-related stocks fell significantly along with interest rates. Goldman Sachs (GS) closed at $200.95/share down 2.88%. JPMorgan Chase (JPM) closed at $107.56/share down 1.99%. Wells Fargo (WFC) closed at $45.50/share down by 1.73%. Morgan Stanley (MS) closed at $40.29/share down 2.92%, & Bank of America (BAC) closed at $27.62/share down 2.51% & Visa (V) closed at $176.06/share off 1.67%.
Institutional alternative asset manager Och-Ziff Capital Management Group (OZM) which announced that it is changing its name to Sculptor Capital Management and goes in effect Sept. 12th closed at $23.32/share down 2.47% or $.59/share but still off of its recently established 52-wk high of $25.49. The 52-wk range is $8.60 – $25.49. OZM sports a 5.26%  or $1.28 cash annual dividend. OZM reported their results recently and beat expectations. 
Los Angeles-based Colony Capital (CLNY) a leading global investment management firm with assets under management of $43 billion had a interesting last few days as it announced last Thursday that it had acquired Digital Bridge Holdings LLC ("Digital Bridge") for $325 million as part of Colony's strategic evolution into the leading owner and investment manager of assets, businesses, and investment management products in which the digital and real estate frontiers intersect. The Digital Bridge acquisition follows the May 2019 final closing of Digital Colony Partners, a $4.05 billion fund sponsored by Colony and Digital Bridge. Digital Colony Partners is dedicated to global opportunities in digital infrastructure and is the largest first-time institutional fund of this type. This transaction seems to be bringing the world-class team of Digital Bridge investment professionals and management of the Digital Bridge portfolio of high performing assets under the Colony franchise. This acquisition continues Colony's strategy of building leading investment management platforms, adding a powerful focus on assets and businesses that benefit from the increasingly digital world, including communications infrastructure, quant-driven listed securities products, artificial intelligence, digital credit products, smart logistics industrial, private equity and emerging markets infrastructure and growth equity strategies. Digital Bridge manages nearly $20 billion of digital infrastructure globally, directly and through Digital Colony Partners, and pro forma for Digital Colony Partners' pending Zayo Group Holdings, Inc. transaction. Combining this portfolio with Colony's footprint, the merged firm will manage approximately $60 billion of assets. The Company believes this concentration on digital infrastructure and related, digitally-driven investment management businesses will be a highly compelling strategy to generate substantial and sustainable value for shareholders and is very complementary to recent initiatives in other growth areas such as emerging markets, energy, and listed securities, often with a "new economy" emphasis. The combination of the two companies also paves the way for Colony's leadership succession plans, which will be implemented over approximately 18 to 24 months. Following a transition period, Marc C. Ganzi, a founder and Chief Executive Officer of Digital Bridge, and a Managing Partner and an Investment Committee Member at Digital Colony, will become the CEO of Colony, succeeding Thomas J. Barrack, Jr., who will return to the position of Executive Chairman. Mr. Ganzi will focus with Mr. Barrack and the Colony board and executive team to continue Colony's strategic plan of selling non-core assets, reducing G&A, growing investment management, generating liquidity and de-risking, and maintaining REIT status and a dividend – the further details of which will be announced before year-end. Read Complete Story.  CLNY shares closed at $4.81/share down 7.68%. CLNY pays an 8.13% cash dividend or $.44/share. The 52-wk range is $4.55 – $6.28. CLNY reported Q2 earnings recently and missed expectations however provided a positive outlook in the lower interest rate environment.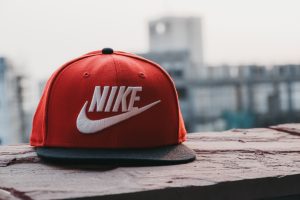 Consumer Goods & Entertainment
It was a down day overall for most of the bigs in the consumer goods and entertainment sectors.
The Walt Disney Company (DIS) moved lower down 2.01% closing at $135.74/share after last week's miss on the bottom and top-line estimates.
The Home Depot (HD) closed at $206.58/share down 1.64%.
Nike (NKE) closed down .52% at $81.55/share. Nike recently missed analyst earnings estimates but maintained full-year guidance.
McDonald's (MCD) closed at $217.41/share closing down 1.69%.
Walmart (WMT) closed at $105.06/share losing 2.07%.
The Coca-Cola Company (KO) closed at $53.10/share down .6%.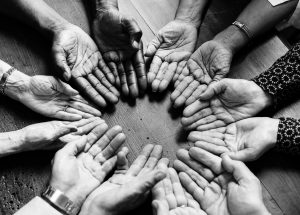 Healthcare
The S&P 500 healthcare sector closed at 1046.29 moving lower by 1.02%. UnitedHealth (UNH) closed lower by 2.21% closing at $243.13/share, Walgreens Boots Alliance (WBA) closed at $52/share down 1.50% & Cigna (CI) lost 2.51% closing at $165.63/share post their recent Q2 earnings beat.
Johnson & Johnson (JNJ) recently reported earnings beating analyst expectations as they confirmed a +40% increase in Q2 net income year over year. JNJ shares closed at $132.11/share up .05% but continue to deal with the overhang of the opioid & mesothelioma related issues.
INVO Bioscience, Inc. (IVOB) ended the day at $.3250/share up 6.56 as daily trading volume continues to rise in concert with their announcing progress after their exclusive U.S. partnership with Ferring Pharmaceuticals, a leader in the reproductive health industry was announced in Q1-2019. Ferring has committed to providing the necessary sales and marketing resources to more fully develop the market in the United States. There are countless couples not able to receive reproductive treatments today, and Ferring can be instrumental in addressing the unmet needs of this cohort. Ferring has the industry experience, relationships and the marketing capabilities to successfully embed the INVOcell in clinics throughout the country.  IVOB is a medical device company, headquartered in Sarasota, FL focused on creating simplified, lower-cost treatment options for patients diagnosed with infertility. The company's lead product, the INVOcell, is a novel medical device used in infertility treatment that is FDA cleared and that enables egg fertilization and early embryo development in the woman's vaginal cavity. IVOB also announced last week news of their recent appointment of Pressly Ahammed as the new Director of International Business Development and he will be responsible for the Company's international distribution channels in Europe, Middle East, Africa & parts of Asia. Ahammed joined IVOB from Cooper Surgical where he held a similar position. See complete story.   IVOB is due to report Q2 results prior to Aug. 15th. Q1 2019 results confirmed an outsized 82% jump in revenues compared to Q1 2018.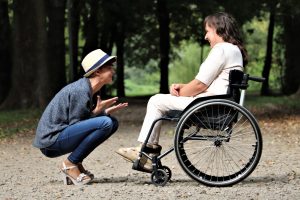 Biotech
The Ishares Nasdaq Biotechnology ETF (IBB) lost 1.25% closing at $104.16, however, the sector has been on a more than healthy run over the last 30 days. The 52-wk range is $89.01 – $122.97.
Pfizer (PFE) closed at $35.38/share down 2.67%. They recently announced Q2 earnings and beat analyst expectations while simultaneously sharing that they will be merging its generic drug business Upjohn with Mylan (MYL) and then will seek to spinoff off the new combination into a separate publicly-traded company.  Pfizer also recently announced the acquisition of Array BioPharma (ARRY) for ~$11.4 billion or $48/share in cash.  See complete story.
The pharmaceutical giant and Dow component Merck & Co, Inc. (MRK) that recently announced the acquisition of Tilos Therapeutics for a consideration of up to $773 million closed at $85.38/share down .16% on the day. Recently, MRK received a positive EU CHMP Opinion for ZERBAXA 3g Dose for the treatment of adults with hospital-acquired pneumonia (HAP), including ventilator-associated Pneumonia (VAP.)
Atossa Genetics (ATOS),  a Seattle-based biotech firm developing novel therapeutics and delivery methods to treat breast cancer and other breast conditions closed at $2.37/share further climbing 4.41%. The average daily trading volume is 439,688 shares per day and is due to report results this week. Recently, Atossa announced that recently the online launch of company CEO Steven Quay's Tedx UofW Talk, "How to Be Smart When You're Dense: Preventing Breast Cancer by 2030." The talk has been posted online at https://www.youtube.com/watch?v=hK4PlbYE_5M&list=PLsRNoUx8w3rNCo4uCVXiNDFZLiKrIOQ1J&index=5 and can also be accessed via the company's website at www.atossagenetics.com. In the Tedx UofW talk, Steven Quay, M.D., Ph.D., Atossa's Chief Executive Officer outlines the journey of Atossa Genetics in identifying improved ways to identify women at high risk of breast cancer, using mammography to identify dense breast tissue. Dr. Quay also details his experience with triumph, failure, and perseverance while trying to prevent one of the world's most common diseases: breast cancer. He emphasizes the need for unshaken efforts to solve such complex problems and ways that he and his team are doing so in breast cancer research. Also, recently Atossa is developing a new proprietary modified-release oral tablet form of its Endoxifen, which is the form of the drug that the company intends for future clinical studies and commercialization. This is the next generation of oral Endoxifen following the successful clinical studies of the capsule form of the company's oral Endoxifen. A patent application covering the new table has also been filed with the U.S. Patent and Trademark Office. As part of the development of this new oral tablet, Atossa has commenced a Phase 1 study in Australia to ascertain the pharmacokinetics of the tablet. The study is randomized, double-blinded and placebo-controlled with both single and multiple-doses in 2 groups with a total of 24 healthy female volunteers who will be dosed for 14 days. Atossa's oral Endoxifen capsule, which has been used in previous clinical studies, will serve as the comparator. The first group of the study has now been enrolled and dosed. Steven C. Quay, Ph.D., M.D., CEO, and president of Atossa, commented: "We are excited to take this next step in our oral Endoxifen product development. Based on the abundance of information from our previous clinical studies, we strongly believe in the potential efficacy of oral dosing and intend for this modified-release tablet to be the commercial form of our oral Endoxifen. The goal of the modified-release aspect of the drug is to create more even uptake of the drug which we believe may reduce side effects and improve efficacy. This new study builds on the success of our Phase 1 studies of the oral capsule and topical forms of our Endoxifen, our recent successful Phase 2 study of topical Endoxifen, which demonstrated significant efficacy in reducing breast density, and our single-patient compassionate use study of oral Endoxifen. Following the completion of this Phase 1 trial, we will continue to use this proprietary modified-release formulation for future clinical studies — including a Phase 2 trial that we have already indicated is in development — and ultimately regulatory approval. We look forward to completing the study in the next quarter."
San Diego-based biotech Fate Therapeutics (NASDAQ: FATE), dedicated to the development of programmed cellular immunotherapies for cancer and immune disorders,  closed at $17.98/share down 3.90% on 573,534 shares of trading after recently establishing a new all-time intraday high of $22.82! The 52-week range is $8.64 – $22.82. FATE reported business highlights and financial results for the second quarter ended June 30, 2019, Tuesday after the close. Scott Wolchko, President and Chief Executive Officer of Fate Therapeutics stated, "The early safety and tolerability signals observed in patients receiving multiple doses of FT500, the first iPSC-derived cell therapy to undergo clinical investigation in the United States, are very encouraging. The ability to cost-effectively mass-produce a universal cell-based cancer immunotherapy, and to safely deliver that therapy 'on-demand' in multiple doses, has the potential to transform outcomes for many patients. We continue to be very pleased with the Company's rapid pace of innovation, product development and leadership in bringing iPSC-derived cell-based immunotherapies engineered with potent anti-tumor functionality to cancer patients. Our first engineered iPSC-derived NK cell product candidate, FT516, is ready for Phase 1 clinical evaluation following successful completion of cGMP production, and the IND application for our multi-antigen targeted CAR19 NK cell product candidate, FT596, has been submitted to the FDA. Additionally, with the renewal of our collaboration with Memorial Sloan Kettering Cancer Center for the development of iPSC-derived T-cell immunotherapies, we are well-positioned to continue to lead the field in the development of off-the-shelf CAR T-cell therapy." Cantor Fitzgerald initiated coverage on FATE on July 22nd with an overweight rating. Oppenheimer initiated coverage on Friday, July 12th with an Outperform Rating. Guggenheim Securities initiated coverage on FATE recently with a "Buy Rating" and a $25/share price target.  Mizuho initiated coverage with a price target of $27/share within the last 30 days.
Bedford, Massachusetts-based Stoke Therapeutics is a biotechnology company pioneering a new way to treat the underlying cause of severe genetic diseases by precisely upregulating protein expression. Recently, Stoke Therapeutics (STOK) announced the pricing of its initial public offering (IPO) of 7,891,110 shares of its common stock at a price to the public of $18.00 per share. Stoke's stock traded as high as $31.76 recently a new all-time high prior to closing trading at $28.19/share down 2.05% today. Recently, Stoke was granted FDA orphan drug designation for STK-001 an investigational new treatment for Dravet Syndrome, a severe and progressive genetic epilepsy.
Xeris Pharmacueticals, Inc. (XERS) closed up 7.16% closing at $11.52/share on 122,161 shares of trading.  Xeris is a specialty pharmaceutical company leveraging its novel formulation technology platforms to develop and commercialize ready-to-use injectable and infusible drug formulations.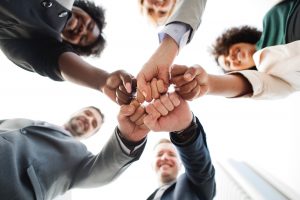 Recent IPO Update
Elsewhere on the recent IPO front-most issuers moved lower today.  Zoom Video Communications (ZM) moved down by 2.17% closing at $92.16/share & Uber Technologies (UBER), the ride-sharing company closed down by 7.62% at $37.00/share still below its recent IPO price of $45 & recently reported disappointing the street & a whopping $5.2 billion loss. Plant-based burger maker Beyond Meat (BYND) closed higher at $169.11/share up by 2.88% after recently establishing a new all-time high of $239.71/share.  Their meat is made of four main ingredients: water, pea protein isolate, canola oil & refined coconut oil and is meant to taste like "meat" and this rise feels euphoric.  Slack Technologies (WORK) which jumped into the public markets with their IPO recently flying up 48.5% from their offering price of $26/share & closed today at $31.35/share up by 1.85%. Slack is a provider of a cloud-based workplace messaging app and went public via a direct listing avoiding paying fees to the relevant banks.
Economy
Last Friday, the index for final demand was confirmed to have an increased .2% m-o-m in July. The index for final demand, excluding food and energy, was lower by 1% m-o-m.  Core PPI was up 2.1% y-o-y but inflation stays in check.
Today the Treasury Budget for July exhibited a deficit of $119.70 billion & the fiscal year-to-date deficit was confirmed at $866.81 billion. The budget deficit over the last 12 months was $961.8 billion.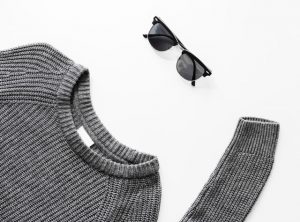 Vista Partners LLC ("Vista") is a California Registered Investment Advisor based in San Francisco. Vista delivers timely and relevant insights via the website: www.vistapglobal.com with daily stories, weekly market updates, monthly macroeconomic newsletters, podcasts, & Vista's proprietary equity and market research to help you stay informed and stay competitive. Vista's mission is to invest partner capital while arming investors with a comprehensive global financial perspective across all market sectors. Vista also seeks to provide select issuers with actionable advice regarding fundamental development, corporate governance, and capital market directives.
Stay Informed! Stay Competitive! Sign Up to receive FREE email updates here!
Post View Count : 1040