First Majestic (NYSE: AG) announced the results from its 2018 exploration program at the Ermitaño Silver/Gold project located four kilometres south of the producing Santa Elena Silver/Gold Mine in Sonora, Mexico. The initial discovery hole (EW16-04) was previously announced on January 17, 2017, which intersected 997 AgEq grams per tonnes ("g/t") over 18.0 metres (11.4 g/t gold and 86 g/t silver). At the end of 2018, a total of 50 drill holes had been completed on the property. The 2018 exploration program totaled 17,447 metres in 40 drill holes consisting of nine infill holes designed to increase the confidence and size of the resource and 31 step out holes to target areas to the West and East of the known mineralization.
Keith Neumeyer, President and CEO of First Majestic stated: "The drilling results announced today from our Ermitaño project are extremely encouraging as it continues to show the potential to build high quality resources in close proximity to our producing Santa Elena operation. The environmental permitting process is in the final stage with an expected positive decision in the coming weeks ahead. Pending project approval, Ermitaño will add several years of mine life at Santa Elena and will displace the reprocessing of the old heap-leach ore pad with fresh ore containing higher grades that are not subject to the Sandstorm streaming agreement."
In early February, technical personnel from SEMARNAT visited the Ermitaño site in connection with the submission of the Company's Unified Technical Document ("DTU") for Exploitation. The DTU permit is the final federal requirement that includes authorizations for environmental impact and land-use change needed prior to the commencement of of any construction and mining activities. The Company anticipates receiving permission from the federal agency in March.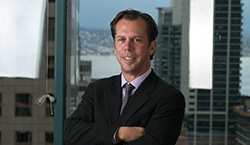 First Majestic also announced this week the consolidated financial results for the Company's fourth quarter and year ended December 31, 2018.  The full version of the financial statements and the management discussion and analysis can be viewed on the Company's website at
www.firstmajestic.com
, on SEDAR at
www.sedar.com
and EDGAR at
www.sec.gov
. All amounts are in U.S. dollars unless stated otherwise.
Here are the 2018 HIGHLIGHTS
Completed transformational acquisition of Primero Mining Corp. and its world-class San Dimas Silver/Gold Mine on May 10, 2018, creating one of the largest publicly traded silver companies in the world.
Produced 11.7 million ounces of silver, 111,084 ounces of gold, 16.1 million pounds of lead and 5.7 million pounds of zinc.
Total production reached 22.2 million silver equivalent ounces, achieving the 2018 total production guidance range of 20.5 million to 22.6 million ounces, an increase of 37% over the prior year.
All-in Sustaining costs ("AISC") of $14.95 per payable silver ounce, in-line with the AISC guidance range of $14.53 to $15.83 per ounce.
Cash costs of $6.98 per payable silver ounce, beating the 2018 guidance range of $7.18 to $7.75 per ounce.
Revenues totaled $300.9 million, representing a 19% increase from 2017.
Mine operating earnings of ($11.9) million compared to $16.0 million in 2017 primarily due to a $7.5 million inventory loss due to the bankruptcy of Republic Metals Refining Corp. and a 9% decrease in the average realized silver price per ounce.
Operating cash flows before working capital and taxes of $61.6 million or $0.34 per share (non-GAAP).
The Company recorded a net loss of $204.2 million ($1.11 per share) in 2018, reflecting the impact of impairment pre-tax charges totaling $199.7 million.
Began commissioning of the new 2,000 tpd roasting facility at La Encantada which is expected to increase silver production by 1.5 million ounces per year.
Achieved annual consolidated silver recoveries of 80%, a new Company record, due to ongoing investments in metallurgical processing and innovation.
Exercised option agreements on the Ermitaño and Cumobabi projects in Sonora, Mexico with Evrim Resources Corp. for a 100% earn-in for both projects.
Ended 2018 with cash and cash equivalents of $57.0 million, down from $118.1 million at the end of 2017.
Subsequent to year end, the Company sold 2.25 million shares through its at-the-market offering equity program on the NYSE for net proceeds of $13.2 million.
Q4 2018 HIGHLIGHTS
Produced 3.3 million ounces of silver, 34,487 ounces of gold, 3.3 million pounds of lead and 1.4 million pounds of zinc, for a total of 6.5 million silver equivalent ounces.
Revenues totaled $74.1 million, representing a 21% increase compared to Q4 2017.
Mine operating earnings of ($9.0) million compared to $1.4 million in Q4 2017.
AISC of $12.83 per payable silver ounce, representing a 9% decrease compared to Q4 2017.
Cash costs of $6.06 per payable silver ounce, representing a 10% decrease compared to Q4 2017.
Adjusted net loss of $10.5 million ($0.05 per share) after excluding non-cash and unusual items.
Operating cash flows before working capital and taxes of $11.0 million or $0.06 per share (non-GAAP).
Keith Neumeyer, President and CEO of First Majestic, stated, "2018 was a bittersweet year for First Majestic following the largest acquisition in the Company's history of the San Dimas mine paired with silver prices falling to a nine-year low.   Nevertheless, First Majestic delivered a solid year with record production and revenues of over $300 million, and an AISC of $14.95 per ounce. We also advanced numerous innovative projects in 2018 aimed at increasing shareholder value in 2019. We continue to lead the industry as the purest silver producer and remain focused on improving margins by adopting new technologies with high returns on invested capital."
First Majestic Announces High-Grade Drill Results from 2018 Exploration Program at the Ermitaño Silver/Gold Project; Permitting Status Update
VANCOUVER, British Columbia, Feb. 25, 2019 — FIRST MAJESTIC SILVER CORP. (AG: NYSE; FR: TSX) (the "Company" or "First Majestic") is pleased to announce the results from its…
finance.yahoo.com