Fate Therapeutics, Inc. (NASDAQ: FATE), a clinical-stage biopharmaceutical company dedicated to the development of programmed cellular immunotherapies for cancer and immune disorders, announced today a global collaboration and option agreement with Janssen Biotech, Inc. (Janssen), one of the Janssen Pharmaceutical Companies of Johnson & Johnson. Under the multi-year collaboration agreement, Janssen will contribute proprietary antigen-binding domains for up to four tumor-associated antigen targets. The Company will apply its iPSC product platform to research and preclinically develop new iPSC-derived chimeric antigen receptor (CAR) NK and CAR T-cell product candidates. The Company will receive $50 million in cash and $50 million from the purchase by Johnson & Johnson Innovation – JJDC, Inc. of newly issued shares of the Company's common stock at a price per share of $31.00. Janssen will also reimburse the Company for all activities conducted under the collaboration.
"We are delighted to enter this strategic collaboration, which brings together Janssen's scientific and global commercialization leadership, deep domain expertise in oncology and proprietary technologies for targeting and binding certain tumors and our industry-leading iPSC product platform to develop novel off-the-shelf CAR NK and T-cell cancer immunotherapies. The collaboration strengthens our financial and operating position through a focused effort of developing cell-based cancer immunotherapies utilizing Janssen's proprietary antigen-binding domains while enabling us to continue to exploit our deep pipeline of wholly-owned product candidates and further develop our off-the-shelf, iPSC-derived cell-based immunotherapies" stated Scott Wolchko, President and Chief Executive Officer of Fate Therapeutics.
Highlights of the Deal: 
The collaboration leverages Company's iPSC product platform and Janssen's proprietary tumor-targeting antigen binders to create novel CAR NK and CAR T-Cell product candidates 
Fate to receive $50 million upfront payment and $50 million equity investment, plus full funding for the research and development of collaboration candidates through IND filing 
Collaboration candidates to be developed against up to four tumor-associated antigens for hematologic malignancies and solid tumors 
Fate eligible to receive payments of up to $1.8 billion in development and regulatory milestones and up to $1.2 billion in commercial milestone payments, plus double-digit royalties 
The shares of FATE are trading up +23.40% at $26/share in aftermarket trading. To learn more about Fate Therapeutics (NASDAQ: FATE) and to follow its progress please visit the Vista Partners' Fate Therapeutics Research Page.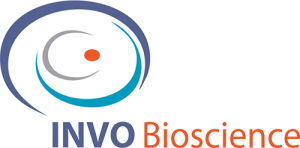 In other healthcare news,  INVO Bioscience (INVO), a medical device company focused on treating infertility with its FDA-cleared INVOcell® product, announced today the appointment of Christopher A. Myer as Vice President Business Development – Americas. Mr. Myer will direct the Company's initiative to develop the INVO clinic business in the United States and Canada, develop commercialization agreements in Mexico, as well as Central and South America, and develop cost savings analysis models for third-party payors and governments to highlight the benefits of the INVOcell solution.
Christopher Myer has a broad cross-section of experience in the medical device industry spanning more than 20 years. Prior to joining INVO Bioscience, Mr. Myer served for four years in the Fertility and Genomics Group at CooperSurgical, Inc., a leading woman's healthcare provider. Most recently Mr. Myer was Director, Corporate Accounts and Strategic Relationships – North America; and was previously Regional Sales Director, Fertility & Genomics Business Unit in the mid-Atlantic and Southeast region of the U.S. Mr. Myer also worked at leading medical device and capital equipment companies including Alliance Healthcare and McKesson Corporation. Mr. Myer holds a Bachelor of Science degree from Southern Connecticut University and an M.B.A. from Southern New Hampshire University.
Steve Shum, President and CEO of INVO Bioscience, commented, "Over the past 20 years, Chris Myer has developed broad networks of customers including doctors, hospitals and procurement professionals throughout the Medical Device industry and we are excited to have him join the INVO Bioscience team and look forward to his contributions in the coming years."
Also, this week INVO announced its financial results for the year ended December 31, 2019, which was highlighted by a 199% increase in their topline revenues in 2019. Read the complete story.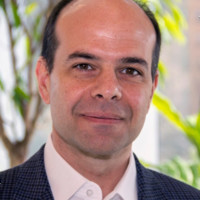 Neubase Therapeutics (NBSE), a biotechnology company developing next-generation antisense therapies using its scalable PATrOL™ platform to address genetic diseases, rose +.2.84% today closing at $6.88/share after recently announcing positive preclinical data from its pharmacokinetics studies in non-human primates ("NHPs") and in vitro pharmacodynamics data in patient-derived cell lines. NeuBase believes these data validate the key advantages of the proprietary NeuBase peptide-nucleic acid ("PNA") antisense oligonucleotide (PATrOL™) platform and support the Company's decision to advance the development of its Huntington's disease ("HD") and myotonic dystrophy type 1 ("DM1") programs, as well as the potential expansion of its therapeutic pipeline into other indications. Dr. George Church, professor of genetics at Harvard Medical School and member of the National Academy of Sciences, stated, "Given the activity and broad biodistribution observed in these studies and the potential for easier target definition, I believe the PATrOL™ technology may have a potent impact on the future of drug development and treatment of genetic diseases." READ COMPLETE STORY.
Post View Count : 1225