Shares of Fate Therapeutics, Inc. (FATE) hit an all-time new high today reaching $30.60/share which puts an approximate $2.3 Billion Market Cap. The 52-wk range is $12.59 – 30.60. Fate is a clinical-stage biopharmaceutical company dedicated to the development of programmed cellular immunotherapies for cancer and immune disorders and recently participated in the following investor conferences: Guggenheim Healthcare Talks | Oncology Day on Thursday, February 13, 2020, in New York, NY & the 9th Annual SVB Leerink Global Healthcare Conference on Wednesday, February 26, 2020, in New York, NY. Fate will also be participating in the Barclays Global Healthcare Conference on Thursday, March 12, 2020, at 8:30 a.m. ET in Miami, FL & the Oppenheimer's 30th Annual Healthcare Conference on Wednesday, March 18, 2020, at 1:00 p.m. ET in New York, NY. A live webcast of each presentation will be available through the investor relations section of the Company's website at www.fatetherapeutics.com. Following each live webcast, an archived replay will be available on the Company's website.
In January, Fate announced that the U.S. Food and Drug Administration (FDA) has allowed its second Investigational New Drug (IND) application for FT516, the Company's off-the-shelf natural killer (NK) cell product candidate derived from a clonal master induced pluripotent stem cell (iPSC) line engineered to express a novel CD16 Fc receptor. This is the Company's fourth IND from its proprietary iPSC product platform cleared by the FDA and enables the clinical investigation of FT516 in combination with monoclonal antibody (mAb) therapy across a broad range of solid tumors.
Scott Wolcho, President & CEO of Fate Therapeutics (pictured above) stated, "While monoclonal antibodies are proven therapeutic agents that are often used early in the treatment of many cancers, the functional status of the patient's NK cells has been shown to play an important role in mediating clinical activity and prolonging survival. In particular, stable expression of the NK cell-activating receptor CD16, and its binding affinity to therapeutic antibodies, are critical to promoting antibody-dependent cellular cytotoxicity. Our first-of-kind, off-the-shelf approach with FT516 enables the administration of multiple doses of CD16-engineered NK cells, and we are excited to investigate the potential of FT516 to augment the clinical efficacy of monoclonal antibody therapy in the setting of solid tumors."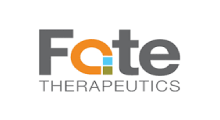 To Learn more about Fate Therapeutics (NASDAQ: FATE) and to follow its progress please visit the Vista Partners' Fate Therapeutics Research Page.
Post View Count : 1049